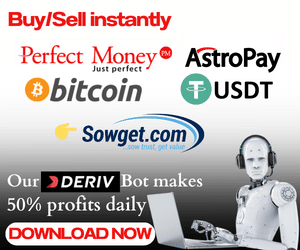 In today's article, I am going to share with you Keywords Everywhere & SEmrush, which remain the most powerful tool for writing SEO content. writing SEO articles is not magic, it's very easy when you know the secrets, if you want to learn how to write SEO articles that will drive massive traffic to your site, then consider reading this article till the end
SEMrush, The Most Powerful Keyword Suggestion Tool
I noticed most people don't know about SMErush and how to use this free keyword tool in optimizing blog articles, the truth be said SMErush is my best tool when it comes to writing SEO articles it gives me the right keywords to use in my blog post
The beauty of Smerush is something that cannot be underestimated this tool gives you an idea of what your competitors are doing in fact it is one of the best free SEO tools
Read Also: Facebook Account Disabled? Here is a Solution
How To Use SEMrush Keywords Suggestion Tool
First and foremost, before thinking of using the SEMRUSH keyword tool you have to, first of all, install the SMErush plugin on your blog, the little problem I noticed is that if you are already using Jetpack by SEO you may find it hard to use SEMRUSH, just deactivate the jetpack plugin and then u can activate it later it
Read also: Advanced Technique to write SEO articles
below is how is a sample of SEMRUSH works
As you can see above each time I write my articles I go down to my SEMRUSHand check the necessary suggested keywords and from there I add them to my articles so as to get better SEO results
the coolest thing about SEMRUSH is that it does not only give you suggested keywords it analyzes your entire site and gives you a score depending on the quality of your English in your writing
if you're a blogger who isn't currently using SEMRush for insights, you are definitely missing out on an opportunity to benefit your entire blog.
this tool also helps you to understand what your competitors are doing, understanding the competition and how their marketing is going will allow you to become more of a success in the long run.
If a competitor is getting traffic for keywords that are relevant to your blog, why don't you target that traffic too?
Also When you visit the site and put your URL there it analyzes your entire site and shows you the traffic you are getting including the number of backlinks you have, having dusted off SEMRUSH lets quickly look at keywords everywhere
Read Also: Top 5 Reasons Why DomainKing is the Best Hosting Company In Nigeria
Understanding Keywords Research Using Keywords Everywhere
I must confess that Keywords everywhere & SEMRUSH are my best free SEO tools when each time I think of writing SEO friendly Articles since the competition in almost every Blogging niche is high,
The only way you can beat down your competitors is by doing keyword research to find terms that people are using to make searches that very little or none of your competitors have written about.
The truth is that it takes more than just what the Pros Write online to understand keyword research. Am sure lots of you reading this page are aware of keyword research but even with that getting the right keywords with your keyword research tools becomes the problem again. But thank God you stumbled on this page.
How To Install And Activate Keywords Everywhere On PC
I believe you already have either chrome or firebox browser installed on your PC
Visit the website Keywordseverywhere.com either with chrome or firefox
Select the browser you want to install and wait for the page to open. after that click on And Install Add On
A Page will open asking you for your email address, fill in all the fields and press Email Me The Free API Key, then go and check your mailbox for the code and complete the installation
Read Also: Crazy Skills To Blog Less And Get More Traffic
This is what you will see in your mailbox, just click and access the free API key
Read Also: How To Delete A YouTube Channel
Copy Your API Key and get ready to Validate it. having copied Your API key, Just go back to your homepage of your browser or you can open a new tab if you wish.
After you have copied your API key press on the toolbar at the right-hand side of your browser (near the red exit button) if you do that correctly then this is what you will see
Tick On and then press on update settings and wait for the new page to open
Paste the Key and Validate it that's all, Congrats
How To Get The Right Keywords Using Keywords Everywhere
Installed keywords everywhere is not the real deal the paramount thing is using it to get the right keywords to blog about
hey, I want you to know that I didn't just come up with the idea of writing this blog topic you are reading now, I did keyword research with this tool before getting down to write
Below is how I did it using keywords everywhere
Just after eating the early morning Rice my girlfriend prepared for me, I just sat down and typed SMErush in my browser and boom you can see the result
I discovered this keyword is having massive keyword search volume of 246,000 monthly and the competition is just 0.2 (Very Low) very good for ranking
The coolest part of it all is that you can also get related keywords which gives you a tip on what people are looking for.
You can also see KeywordsEverywhere having a search volume of 27,100 monthly with a very low competition of 0.2
Now you know the sand why I came up with this blog topic, haha..
but don't forget that you should focus on using long-tail keywords for your blog posts and also always go for low low competitive keywords because they are going to boost your ranking
If I were you henceforth I will start using Keywords everywhere and SEMRUSH for my blog posts
Conclusion: Keywords Everywhere & SEMRUSH
I hope you found something new today, if yes Please comment and share, it motivates me to do better
don't forget to subscribe to the newsletter or bookmark this site so as to stay on track. thank you
SEO Content Writer with over 4 years of experience in On-Page SEO which gained me an award for excellence.
This is my web space where I share helpful guides to help you earn money legitimately.
I register brands with CAC, create websites and offer Business Consultancy services. For business deals, contact me