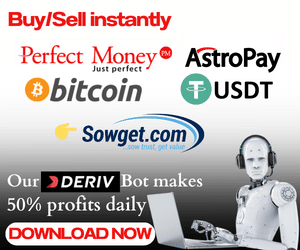 Brand advertisement goes a long way to promote your brand and drive visitors to your page. When creating banners for your adverts, It is important to know What to put on a business banner. In this guide, you will discover a checklist for making a professional banner for your business.
Creating a business banner for your business is an essential step to take. Whether you invite people to a fundraising event, wave outside a store, or even hang it on the wall at a trade show, banners are less costly, helping you advertise your event or business.
Checklist For Making a Banner for Your Business
According to Investopedia, Banner advertising is attractive because it can help create brand awareness, generate leads, and re-target an audience (such as giving a visitor a chance to sign up for a newsletter or free trial before they click away).
A study conducted by Brillmedia also revealed that Banner ads are effective and they do drive business performance. So, yes, there's absolutely relevancy with the over 99% of digital ads that are not tied to customer conversion. That's all to say that clicks, video views, conversions and other metrics, whether they are proxies, or they are direct sales, should be strived for.
If you plan to create a banner for your business and don't know where to start, worry not; this article will look at what is important when creating a banner design for your business.
Below are what is important when creating a business banner.
1. Choose The Correct Banner Size and Style
Banners come in different shapes and sizes. Some stand, stick on the ground, and that swing on the wall. The first thing is to figure out which type works great for you. This will help you cut unnecessary costs if you budget your banner well.
2. Vectorize The Images of the Banner
Vector graphics are made through software such as Quark or Adobe Illustrator. Using vectorized images will help you easily scale, resize the banner's design, or modify it without distortion or blurriness. This makes it easy to see the text or the design. However, if you can't access software for vectoring, you can get it from printing companies.
3. Add Key Information
It is okay to be creative but ensure you have limits. Ensure the important information is included on your printed banners. This important information may include your intended message where your banner should have a text, whether it's your special announcement or company name.
It should also contain relevant visuals. It's easy for our brains to process images as compared to words. This is why using relevant visuals when creating your banner is essential. You can as well add your logo and address.
4. Ensure Your Logo is Near The Top
Your logo is an essential symbol of your business. It should be among the first things people should notice. Therefore, ensure it's printed close to the top of your banner. This will make people easily identify your banner, especially if you are at a crowded place like a convention or trade show.
The logo at the top also stops it from interfering with the visuals or relevant text in the rest of your design. You do not want to obstruct the message you are trying to convey.
5. Use a Readable Font
It is quite worthless to design ads that people will struggle reading the content on it. It is very hard to find people squinting at your banner trying to read what it talks about. When designing banners, It is also good to avoid embarrassment and misunderstandings; therefore, using the best fonts on your banners is good. It will make it easy for your message to reach many people.
6. Pay Attention to Spacing and Layout
It's advisable to have some blank space to get symmetry. You should not cram your design a lot. It should be simple. Visit the venue before time to know where your banners will be placed. This will assist you in deciding between a landscape view and a portrait. Going to the venue with a landscape print only for your banner to get hidden by a huge bush outside would be horrible.
Following the above tips, you can create the best banners for your business.
Read Also:
Conclusion: Checklist For Making a Banner for Your Business
Conclusively, Businesses can not do without advertisements no matter the size, revenue or employees. Advertisement is the bedrock of any success of a business venture.
Getting started with professional banner ads for your business is a sure boost. I hope this guide has provided a helpful checklist for making a professional Banner design for your business.
SEO Content Writer with over 4 years of experience in On-Page SEO which gained me an award for excellence.
This is my web space where I share helpful guides to help you earn money legitimately.
I register brands with CAC, create websites and offer Business Consultancy services. For business deals, contact me