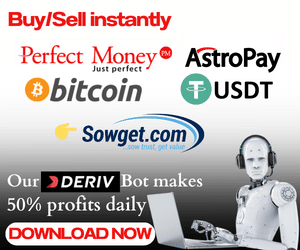 What are the best PayPal alternatives for minors?
Teenagers under the age of 18 often find it difficult to access the realm of online platforms. This is because many popular payment systems, such as PayPal, have age restrictions.
Are there any possible solutions or alternatives to this? In this article, we delve into the realm of PayPal alternatives tailored specifically for minors, providing a comprehensive overview of safe and reliable options that allow young individuals to participate in online commerce.
Whether it's receiving payments, making purchases, or managing funds, these alternative platforms offer a range of features designed to empower and support the financial independence of minors under the age of 18.
PayPal Alternatives for Minors
If you're a minor under the age of 18 and looking for alternatives to PayPal, there are a few options available. Keep in mind that the availability of these options may vary depending on your country of residence. Here are some alternatives you can consider:
1. GoHenry
GoHenry is a prepaid debit card that caters to parents and children, offering a convenient way to handle finances.
Through a GoHenry online account, parents can efficiently manage all necessary aspects, while their child receives login details to gain valuable experience in money management.
GoHenry serves as a useful tool for teaching budgeting skills and fostering comprehension of the distinctions between essential necessities, desired wants, and prudent expenditure for pre-teens and teenagers.
2. Greenlight
Greenlight is a debit card option available for children under 18, allowing them to open an account with a minimum investment of just $1. This card offers a range of useful features that aid parents in overseeing their children's financial matters.
It is compatible with popular payment platforms like Google Pay and Apple Pay, in addition to possessing various other noteworthy functionalities.
Notably, all ATM withdrawals are free of charge, and children of all ages are eligible to open an account.
3. FamZoo Family Accounts
FamZoo provides a convenient solution for overseeing numerous accounts through a unified platform designed for families.
One notable aspect is its ability to automatically transfer allowances to your child's account at specified intervals of your preference.
Additionally, it facilitates teaching the relationship between work and earnings by linking scheduled tasks and chores to either penalties or payments.
4. Stripe
Stripe is a popular online payment platform that allows businesses to accept payments. While it primarily caters to businesses, individuals can also use it to receive payments.
However, you may need to be at least 18 years old to create an account, and some features may be restricted for minors.
5. Venmo
Venmo is a mobile payment service owned by PayPal. It is primarily designed for peer-to-peer payments between individuals. Minors aged 13 and older can create an account with Venmo, but they will need to link it to a parent or guardian's account for verification.
6. Square Cash (Cash App)
Cash App, also known as Square Cash, is a mobile payment service that allows users to send and receive money.
It is available for individuals aged 18 and older. Minors may be able to use Cash App with a parent or guardian's involvement.
7. Zelle
Zelle is a digital payment network that allows users to send money directly between bank accounts in the United States.
It is typically used for person-to-person payments. While Zelle does not have an age restriction, you will need to have a bank account to use it, and some banks may have age requirements for account holders.
8. Skrill
Skrill is an online payment platform that enables users to send and receive money globally. While Skrill does not explicitly state an age restriction, you may need to be at least 18 years old to create an account.
It's advisable to check their terms and conditions or contact their support for more information.
PayPal Student/Minor Account
A PayPal student account is a specialized account offered by PayPal, a popular online payment service provider.
It is designed specifically for students who are at least 13 years old and want to have a convenient and secure way to manage their money online.
PayPal student accounts allow students to make online payments to millions of merchants worldwide. They can shop online, pay for subscriptions or services, and transfer money to friends and family.
PayPal also provides a prepaid Mastercard associated with the student account. Interestingly, PayPal has a user-friendly mobile app that allows students to manage their accounts on the go.
How To Use PayPal as a Minor Under 18
PayPal has specific age restrictions in place, requiring users to be at least 18 years old to create and use a PayPal account independently. However, if you are under 18 and still want to use PayPal, you have a few options:
Use your parent account: If your parent or guardian has a PayPal account, you can ask them to create a sub-account or provide you with access to their existing account.
Use PayPal Student Account: As mentioned earlier, PayPal offers a student account for users aged 13 and above.
Seek permission from a legal guardian: In some cases, PayPal may allow individuals under 18 to create an account with the explicit permission of a legal guardian.
What Happens if I Use PayPal While Being Under 18?
If you create a PayPal account while under 18 and PayPal becomes aware of your age, they may take several actions, including but not limited to:
1. PayPal may limit the functionality of your account or place restrictions on it.
2. PayPal has the right to close your account if they discover that you are under 18.
3. If PayPal detects that you are underage, they may freeze any funds in your account until further verification or until you reach the legal age to have a PayPal account.
4. PayPal may request proof of your identity or age to verify your account information.
5. If you are under 18 and wish to use PayPal, it is recommended to explore the options mentioned earlier, such as using a parent or guardian's account or applying for a PayPal student account with their consent and supervision.
Conclusion: PayPal Alternatives for Minors
Now, I believe children under 18 can now be able to access PayPal alternatives. These alternatives provide a safe and secure way for young individuals to make online transactions and manage their money.
Whether it's using prepaid cards, mobile payment apps, or dedicated platforms for young users, there are options that cater specifically to the needs of minors.
It's important for parents and guardians to explore these alternatives to ensure their children can navigate the digital economy responsibly and independently.
By utilizing these PayPal alternatives, minors can gain valuable financial experience while staying within the bounds of age restrictions and parental oversight.
SEO Content Writer with over 4 years of experience in On-Page SEO which gained me an award for excellence.
This is my web space where I share helpful guides to help you earn money legitimately.
I register brands with CAC, create websites and offer Business Consultancy services. For business deals, contact me