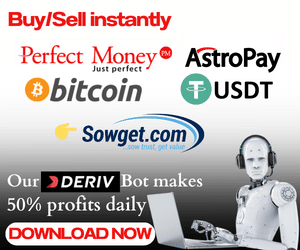 Welcome to my new post, today I will be writing about the best keywords everywhere alternative for bloggers which is a free tool you can use for keywords research
Are you looking for keyword research tools such as keywords everywhere alternative then thank God you stumbled on my blog today
It is quite unfortunate for bloggers that used to depend on the old keywords everywhere tool for keywords research
As a blogger growing up the best keyword tool I came across and used during that time was the Keywords everywhere tool after my friend recommended it to me
Things were quite going on as smoothly as possible, I could easily do keyword research with my Chrome browser using keywords everywhere extension without much stress I could tell those days of blogging were sweet
Then the Blogosphere went in total shock when keywords everywhere owners made it a paid tool i could tell you that made some people who couldn't find keywords everywhere alternatives or other keyword research tools quit blogging
It also pained me where because I couldn't possibly get a replacement for the Keyword Everywhere tool for my keywords research
So I decided to go online again and make some research to see how I can get an alternative luckily for me I found out something
So today I am going to share with you these free keywords everywhere and alternative tools you can use for your keywords research
Best Keywords Everywhere Alternative
Below are the best Keywords everywhere alternative tools for your keyword research
1. WhatsmySerp (WMS Everywhere)
Yea so WMS Everywhere free keyword tool is actually the free tool I want to tell you guys about today
this tool is the perfect replacement for keywords Everywhere alternative if you ask my opinion, I will gladly say its the best keywords everywhere alternative free tool
There are actually two ways you can use this Keyword tool
Whatsmyserp which is a free rank tracker that helps users accurately gauge their SEO rankings
The online tracker helps you monitor your website rankings by using a keyword tracker.
Here is my review for you to learn more and figure out if Whatsmyserp is the rank tracker for you. I'm also going to review WMSEverywhere which shows keyword search data right on Google
Whatsmyserp Review
To make it simple Whatsmyserp automatically updates the user data daily maintaining its accuracy and relevance.
It also offers unlimited keyword rankings to users. If you need current rankings, you can simply refresh your rank tracker on-demand, as often as you desire.
One of the most important features of Whatsmyserp is that it is easy to use for people without all sorts of programming knowledge. Let's look into some of Whatsmyserp's key features:
1. Regional Searches
The tracker has a simple yet extremely effective technique of querying on the user's selected region.
They have private proxy servers in the US, which may alter the results you will see if you are from Britain or France. This scenario happens because your browser may bring you back localized effects.
However, Whatsmyserp's private proxies are not a similar localized area as its users.
For instance, if your particular keyword is related to a service like a barbershop, you will most likely receive different results.
2. Infinite domains and on-demand checks
Whatsmyserp allows you to add and track 25 keywords, and continue to work on adding up much more. If you feel like a keyword needs a rank refresh, simply click on the refresh button
3. Localized tracking
If you run a localized SEO campaign, you would want to be able to track your website ranking in various local regions. With this tracker, you can for any place in the world.
Whatsmyserp supports over 100 Google regions and continuously adds Local Listings.
4. Desktop and Mobile Tracking
Your Google ranking would vary and differ with mobile and desktop searches for plenty of factors, such as location, behaviour, environment, search history, and much more.
Whatsmyserp's Desktop and Mobile tracking can help you keep tabs on how your website is ranking on all devices.
How to use Whatsmyserp
Using Whatsmyserp is as simple as ABC
You can sign up by providing your email and a password. Once you have confirmed your email address and logged in,
then you will be taken to Whatsmyserp's homepage to fill out the necessary portions to use the tracker.
after that you will be asked to fill out the domain name, to choose which location to track and which devices you would want to see your track ranking.
Users are also obliged to fill out the keywords relating to their classification.
You can add plenty of domains that give you the capacity to graph, track, and check your SERP history with up to 500 keywords.
Users that are registered in Whatsmyserp get 25 keywords for each domain, up to an exact 20 areas, and check keywording positions for free.
The point where Whatsmyserp is really winning is the liberty of adding a multitude of domains. It allows you the capacity to graph, track, and check SERP history with up to 500 keywords.
If you are registered in Whatsmyserp you will get 25 keywords for each domain, up to an exact 20 areas, and check keyword positions for free.
2. WMS Everywhere Review
So here is the real gist the WMS everywhere is the tool which has a browser extension just as keywords everywhere
It shows you statistics of keywords such as volume, competition and cost per click in search results
With WMS Everywhere, you will receive unlimited on-demand keyword research data inside Google search results.
You will get unlimited on-demand searches for keywords and an abundant collection of search terms related to your initial keywords.
WMS Everywhere is available to use for Google Chrome and will be available soon for Firefox as they are also working to have it available in Firefox.
This browser extension helps you gain access to costs per click, related keywords, and volumes without leaving your Google search results
Below is a screenshot of how WMS is everywhere for keywords research
WMS Everywhere Features
The volume of searches: You can see the current average of keyword search volume over the recent year.
Costs per click: The expected cost per click is what is paid by the advertiser via Google's Adwords.
Keywords: Users will see compiled related keywords in the current searches, which include what netizens searched.
How to Use WMS Everywhere
To use WMS everywhere is also very simple, if you had used keywords everywhere before then it will be quite simpler for you to understand this one
Add the WMS Everywhere extension to your browser. you can use Chrome since Firefox is not available for now
Google whichever keyword you would like to see recommendations for and you will see the results will pop out
Get your keyword recommendations and see what people are searching for and that's all
WMS Everywhere vs. Keywords Everywhere
Keywordseverywhere has become a paid tool since October 2019; to have it as an add-on you must register, and pay along with a monthly newsletter to get an account.
Whatsmyserp allows a free checker service, which will enable users to search ten keywords a day along with unlimited domain searches with a domain account.
Personally, if you seek my opinion, WMS Everywhere is currently the best Keywords Everywhere Alternative and not just that it is the simplest and easiest keyword research tool available
The juiciest part of it all is the owners promised to make it a free tool forever, so we are not going to wake up one day and get breaking news that WMS everywhere is now a paid tool
If you are looking forward to how do to keyword research then get started with WMS everywhere
Of course, there are other keyword research tools like Ubbersugest, Ahrefs, and SMErush though I decided to stick with WMS everywhere because it is totally free and it provides value
Conclusion: Best Keywords Everywhere Alternative
Is there any keyword tool better than WMS everywhere? Share in the comment box Or do you think WMS everywhere is the best tool for keyword research? let's discuss
don't forget to share if you learned something new today!!
SEO Content Writer with over 4 years of experience in On-Page SEO which gained me an award for excellence.
This is my web space where I share helpful guides to help you earn money legitimately.
I register brands with CAC, create websites and offer Business Consultancy services. For business deals, contact me