KippaPay POS machine banner is what got my attention today while working on the streets of Makurdi in Benue. After that, I thought it would make sense to come up with an article that explains the features of KippaPay POS and the agent registration procedure.
There are numerous POS terminals in Nigeria over the years from different companies competing together for the market. Companies like Dotpay and Baxi Box are new in the market and yet, offer one of the amazing Point of Sale device services.
For the sake of this article, I will be reviewing KippaPay as a company and what their POS device terminal brings to the table.
About KippayPay
KippaPay is a subsidiary of Kippa; one of the best fintech companies in Nigeria. The company was launched into the market in 2022.
The goal of KipperPay is to enable small business owners to have seamless online mobile transactions, bill payments and many others in their day-to-day running of business activities.
With KippayPay, you can conveniently make transactions with just a few clicks with fewer restrictions to network barriers.
The KipperPay POS device is currently one of the best POS terminals in the country.
Who Owns Kippa?
Kennedy Ekezie is the founder and CEO of Kipper
Features of KippaPay
With KippayPay POS, you can be able to carry out the following
Withdrawals
Deposits
Bill payments
Print receipts
Airtime/data purchases
Read Also: Features of DotPay POS
KippaPay Agent Requirements for Registration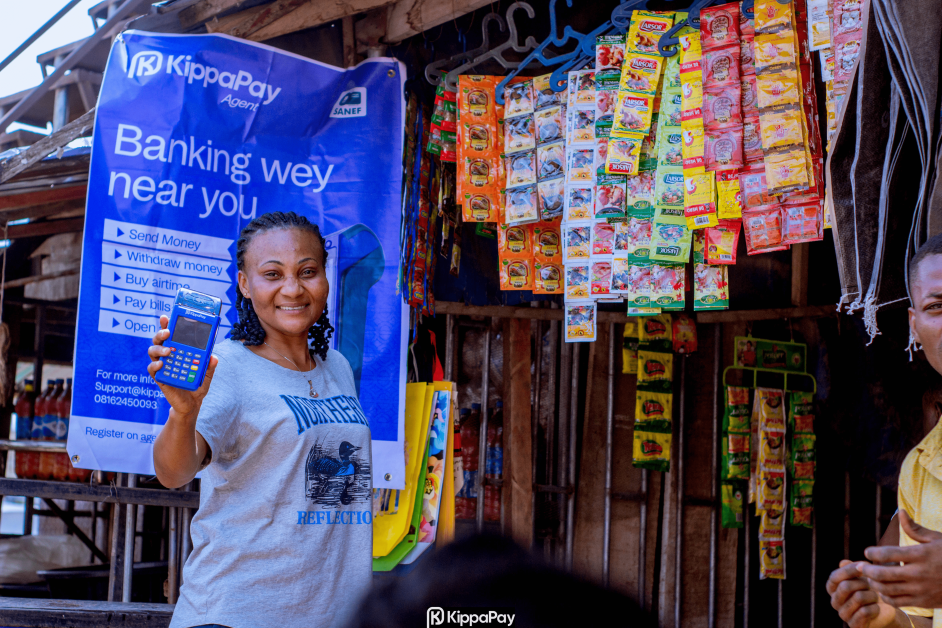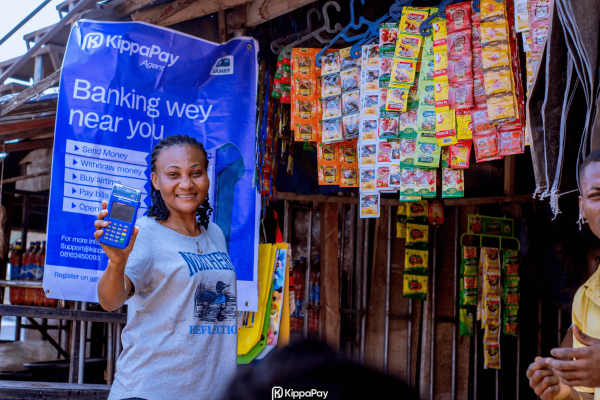 Unlike other POS companies, becoming an aggregator with KippaPay is very straightforward and stress-free.
Visit the KippaPay website and fill out the agent reg form or send a mail to their support care support@kippa.africa telling them your intentions and wait for a response.
If approved, Kippa will request some information about you such as name, age, gender, and business address. ID and passport
Documents needed include;
National ID card, Voters card or driver's licence
Utility bill not older than 3 months
Passport
BVN
Agent Target
KippaPay does not offer agent targets or transaction deadlines. You can use and operate the device at your own pace
How To Get KippaPay POS Machine
KippaPay comes with two types of POS terminals
KippaPay Go
KippaPay Maxi
To get any of the terminals,
Visit KippaPay website
Request to get a POS device
Select which of them you prefer
Fill out the form shown on the screen and submit
KippaPay POS Device Cost
The price for the KippaPay Go device is ₦15,000. You will also pay a caution fee of ₦20,000
On the other hand, the price for the KippaPay Maxi is N20,000. You will pay a caution fee of ₦20,000
KippaPay POS Charges
KippaPay charges 0.5% on transactions. Below is a full breakdown
₦1,000 goes for ₦5
₦2,000 goes for ₦10
₦3,000 goes for ₦15
₦4,000 goes for ₦20
₦5,000 goes for ₦25
₦6,000 goes for ₦30
₦7,000 goes for ₦35
₦8,000 goes for ₦40
₦9,000 goes for ₦45
₦10,000 goes for ₦50
₦11,000 goes for ₦55
₦12,000 goes for ₦60
₦13,000 goes for ₦65
₦14,000 goes for ₦70
₦15,000 goes for ₦75
₦16,000 goes for ₦80
₦17,000 goes for ₦85
₦18,000 goes for ₦90
₦19,000 goes for ₦95
₦20,000 goes for ₦1,000
₦20,000 to infinity goes for ₦1,000
All deposit is ₦25 flat rate.
Read Also: Baxi POS Charges
How to Use KippaPay POS
To use the Kippa POS device,
Download the Kippa App from Playstore
Create an account and request for POS
On getting the POS, charge it to full and you are good to do.
Start transacting
KippaPay Address
Head office: No. 22 Shonibare Estate, Shonny Highway, Maryland, Lagos.
Kippapay Office in Port Harcourt: support@kippa.africa, +2348162450093
Is KippaPay POS Good?
Yes, KippaPay offers one of the best POS services at the moment. They are known for the following
No more failed transactions
Read Also: MoniePoint POS Charges
Conclusion: KippaPay POS Machine
Conclusively, the KippaPay POS device is one of the best in the market due to its features. I hope this guide has given you an insightful guide into becoming an agent with Kippa, the commision and cost.
If you have any questions, leave a comment
SEO Content Writer with over 4 years of experience in On-Page SEO which gained me an award for excellence.
This is my web space where I share helpful guides to help you earn money legitimately.
I register brands with CAC, create websites and offer Business Consultancy services. For business deals, contact me