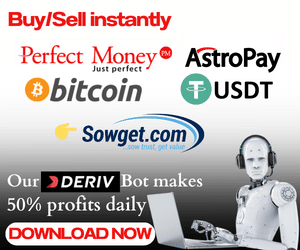 Do you want to know What is Freelancing? or do you wish to learn how to become a freelancer in Nigeria? and earn if you are asking yourself any of these questions then continue reading this article…
What is Freelancing?
A freelancer is an independent labourer who earns wages on a per-job or per-task basis, typically for short-term work.
Benefits of freelancing include the freedom to work from home or from a non-traditional workspace, a flexible work schedule, and a better work-life balance.
Freelance is a great way to make a little extra cash. If you wanna become a full-time freelancer you have to give more importance to your work and satisfy the need of customers.
There are lots of people who do full-time jobs freelancing and earn a nice income that they can enjoy their life with it. Keep this in mind before going further. there are a lot of businesses you can do as a freelancer
Moreover, in freelancing, You are the only boss with whom you decide what to do and what not to do. you will have full power in the work.
You should not have to worry about the office and the time you work, you can work from anywhere and anytime it depends on you. but while coming to the end you have to satisfy the customer by giving the delivery on time.
What is A Freelance Course?
Freelance courses are courses meant to teach the tips and tricks of freelancing in the simplest and most effective way. The do`s and don`ts are discussed, about which a freelancer must be aware I
How To Become A Freelancer in Nigeria

Becoming a freelancer in Nigeria is a great way to start working for yourself. You can work for multiple clients at a time and work as much or as little as you want. The best alternative to online earning is blogging, where you have to share your knowledge with others by writing a post on your log
If you are a student and you wish to explore your skills in web design logo design etc… below are the considerable factors to becoming a freelancer with no experience

1. Create your account
Creating an account at Freelancer to find freelance work is a one-step process that is actually easier
Go to freelancer.com. You will see two options to sign up and start freelancing. Either click the Sign-Up button on the top right or click the Work button at the centre of the page
After you click the Sign-Up button or the Work button, you will be taken to a new page where you have to enter your account details, such as your username and password. After entering your details, click on the Create account button at the end, as shown
Freelancer.com also makes it easy to register and start freelance careers by using your Facebook account. If you want to use this option, simply click the Sign up with a Facebook button. Then click the Continue As button and specify your user status, username and where you want to work. Click Create Account.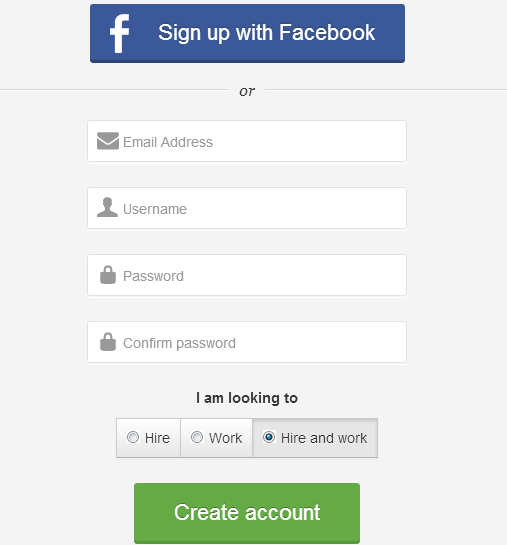 Once you're registered, you'll need to verify a payment option, such as a bank account or credit card. Freelancer.com will ask you to confirm your phone number and email address, as well.
Lastly, you need to select your skills, and what you know how to do best such as writing or technical writing so that freelancer.com can show you the jobs you're most qualified for.

Freelancer.com will give you a one-month free trial of the professional membership during this process by default. But you can cancel, downgrade or upgrade your membership at any time before the month is up.
2. Create Your Profile
It's no joke Anyone who wants to learn how to become a freelancer for beginners with no prior knowledge and do freelance work online has to build a very strong profile.
For this reason, your profile should be as complete and as detailed as possible. Taking the time to update it can make a big difference in how seriously clients take you!
Log in to your account on freelancer.com. Click on the account icon in the upper left corner. From the drop-down menu, select Profile as shown below

3. Find Freelance Projects
Freelancer.com gives you several different ways to find projects and freelance online. You may search for work using the Projects With My Skills, Browse Projects, Browse Local Jobs and Browse Categories tabs.
Some of these options have additional filters, such as location or fixed versus hourly pricing. This allows you to refine your results, bringing you only the jobs that truly match what you and your freelance startup need.
Best Freelance Jobs From Home
Below are the best freelance jobs you can do from home
1. Writing
Let's start with the obvious: freelance writing is the classic work-from-home job. If you're not already toiling away in virtual ink, however, you might not realize how many different types of freelance writing jobs there are.
From journalism to copywriting, blogging to social media, there are writing jobs for every temperament and type of experience. companies are going to hire you for various kinds of writing including poems and fictional stories etc..
2. Logo Designing
If you are a student, believe me, you can make a lot of money designing logos for companies. All you need to do is to explore your skills and advertise what you do best, let people know your skills, and what you are capable of doing, and from there, companies are going to hire you to design logos for their website
3. Graphics Designing
Everybody loves graphics, If you have skills in graphics designing you can work as a freelancer and convert your skills to money
4. Editing and Proofreading
Whether you're a seasoned grammarian or just someone with a solid eye for detail, the internet teems with editing and proofreading gigs for your level of skill and experience.
5. Transcription
Transcription jobs generally come in three flavours: medical, legal, and market research. The latter requires the least amount of study, in terms of familiarizing yourself with the specialized technical language of the field.
In most instances, transcription jobs are done by an agency, which will require you to take a typing test and then set you up with jobs as needed.
6. Data Entry
If you can type 60 words a minute or more, and find repetitive work more Zen than dull, data entry jobs might work for you. Just beware: ads for data entry jobs that promise big bucks or ask for bank accounts or other personal info before allowing you to get started are red flags for scams. (More on work-from-home job scams at the end of this article.)
7. Virtual Assistant Work
If you have experience as a personal assistant, administrative assistant, or office manager, you can do a similar job for a variety of clients, from the comfort of your own home.
Virtual assistants provide administrative support over the phone and the Internet, often working through an agency that connects them with clients.
8. Call Center
Virtual call centre jobs are the same gig as the in-person job, minus the trip to the call centre. One caveat: make sure you know if the company will provide paid training, or if you're supposed to pony up for your own start-up costs. The latter scenario could cost you a pretty penny, or turn out to be a scam.
9. Online Tutoring
Coach elementary, middle school, high school, or college students on a variety of subjects, via the internet. Most companies will want teaching experience in the subject you're tutoring, plus a college degree.
Top 7 Best Freelance Websites
Clients often want to hire as quickly as they can. So try to reply to any responses to your bids as soon as possible. Be clear about the time zone you are in, too, as this can help clients understand the best time to connect fast. Continue this good, efficient communication throughout the duration of the entire project!
Here is The List of Best Freelancer Websites
1. Fiverr
Fiverr is the world's largest marketplace for digital services This website enables you to browse the selection of freelancers offering services and to place orders in just one click. A service offered on Fiverr is called a Gig. Fiverr is my best website for freelancing 
2. Upwork
Upwork has over 12 million freelancers and 5 million clients listing upwards of 3 million freelance jobs each year. Just about every freelancer can find their niche here, but beware: Upwork takes a 20% cut until you build up a regular relationship with a client.
In addition, Upwork is very beginner-friendly, but be prepared to take lower-priced freelance jobs through sites like Upwork, then you would from the more carefully curated marketplaces that focus on a specific niche.
3. CloudPeeds
If you have a great portfolio and feel like you have the experience to start at a higher level, CloudPeeps may be for you.
They're a bit more exclusive, which makes it harder to join but easier to get jobs if you do get accepted. They focus on marketing, social media, and general copywriting. Worth it to check out!
4. Indeed
Indeed collects all the jobs on the interwebs and puts them all in one place. They're easy to search through, and looking specifically for remote jobs is a piece of cake. If you're open to working at a local company, you can search for that too. Best of all, it's free!
5. Guru
Guru makes it easy to create a profile that shows off your experience, making it easier to be contacted by potential employers, while also wading through the massive amounts of job postings made every day. They give a decent amount of free applications, rationed by the year, and charge about a 9% commission
6. Service Scape
Service Scape is a great freelance job website for working with startups and SMBs that are already online outsourcing-friendly. So, if you've got the skills and experience, ServiceScape is a great place to spend some time and apply to projects that work for you.
7. Flexi Jobs
This is a site for not only freelance jobs but also remote and otherwise flexible gigs. It's sorted by the type of freelance job (or otherwise) you may want, and you won't have to worry about scam postings, because they research the jobs and monitor new gigs pretty thoroughly.
As I'm sure you've guessed, it's not free if you want regular access to their freelance jobs.
Read Also:
How Profitable Is Copywriting in Nigeria
Turkish Importation in Nigeria
Conclusion: How To Become A Freelancer in Nigeria
So far Fiverr is my best site for freelancing, though the above-mentioned are cool too I believe by now you understand what is freelancing if you found this article helpful please comment below or subscribe for more updates coming…
SEO Content Writer with over 4 years of experience in On-Page SEO which gained me an award for excellence.
This is my web space where I share helpful guides to help you earn money legitimately.
I register brands with CAC, create websites and offer Business Consultancy services. For business deals, contact me