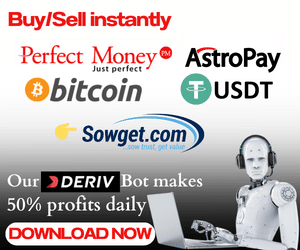 Today, I bring to you guys; the Turkey Mini Importation business and how to import goods from Turkey to Nigeria. In this guide, you will also discover some of the fast-selling products in the market that you can import from Turkey to Naija.
These days mini importation business has become so popular and a lot of people have capitalized on this opportunity and are already making cool money from it.
According to Entrepreneurs; mini importation is a simple business where someone buys a product from overseas at a cheap price and re-sells it at a higher price for profit.
What makes this business model profitable is the fact that these products are both online at cheap prices and are imported to Nigeria and sold.
While setting out to start a mini importation business, China and Turkey happen to be the focal countries. However, a lot of people prefer shipping from China to Nigeria rather than Turkey.
Nevertheless, That doesn't make Turkey less of a country with so much attraction for the Mini importation business some Turkey products are far better than those of Chinese.
Interestingly, Turkey positions as the 18th largest economy in the World and 7th in Europe setting up an increase in the number of imported products from Turkey.
The monetary size of Turkey is larger than the combination of Nigeria and South Africa, Turkey is located between Asia and Europe, serving as a bridge geographically, culturally and economically.
Furthermore, Its place on two continents gives Turkey a major advantage in serving the markets of Europe, Asia, the Middle East and Africa.
How To Start Turkey Mini Importation
Many Nigerians love quality products, and they would go out of their way to buy one which could include importing from Turkey. Undoubtedly, Turkey is one of the countries they go to when they want to shop.
This Middle Eastern country (Turkey) has over the last couple of years, proven to be a reliable spot for sourcing different kinds of products and goods that Nigerians want. From fabrics to jewellery and textile, Turkey has it all.
So, it is no surprise that thousands of Nigerian importers are looking for information to start a Turkey Mini importation business.
It's either you are importing clothes, shoes, Unisex fashion wears, cooking utensils or you are importing Laptops, computers, accessories and other gadgets.
Whichever one you might decide to import, to start a Turkey Mini importation business you need the following.
1. Have A Blueprint of The Business
The first thing you should focus on while planning to start a Turkey Mini importation business is to have a blueprint or an outline of how the business works.
A blueprint is essentially a roadmap that specifies the processes necessary to establish your business – defining the actions, tasks, and steps that can be measured to assess progress and success.
2. Understand The Turkey Market
Understanding the Turkey market is very important, you will get to discover the fast-moving goods that Nigerians will love to patronize.
Again, the period or seasons in Turkey also influence the price of products you are buying.
3. Have A Defined Budget
The blueprint of the business will give an insight into the Turkey Business and how much will be required to start. Having a defined budget will enable you to make the right decisions regarding the type of products you will be buying.
For example, If you wish to import clothes from Turkey and your budget is low, you would want to import those you can sell within a short period.
4. Have A Supplier
There are many Turkish supplies that you can choose from when starting your Mini importation business. Just ensure that you are dealing with people/websites that are credible enough so you won't end up falling victim to scammers.
How To Import (Ship) Goods From Turkey To Nigeria
The big question remains, "How can I import goods from Turkey to Nigeria?".
For you to successfully import goods from Turkey, you must master some of the processes. Ideally, there are 3 basic ways you can import goods from Turkey be it clothes, bags, electronics and so on.
1. Import Goods From Turkish Online Websites
One of the most effective ways and less time-consuming methods of importing goods from Turkey to Nigeria is the use of online Turkish websites for importation.
Through these Turkish online shopping websites, you rest assured of buying different kinds of products from the comfort of your bedroom in your house in Nigeria.
The most interesting fact about shipping with Turkish websites is that your goods are delivered to your doorstep without leaving your home or applying for a Turkish visa.
All you need do is to ensure the Turkish online shopping website you are using offers worldwide delivery, especially to Nigeria where you reside.
Sites to Import From Turkey to Nigeria
below are some of the best Turkish e-commerce websites for your mini-importation business.
Trendyol.com
N11.com
Hepsiburada.com
Ciceksepti.com
Morhipo.com
Clupfashion
Turkopt.com
Fimkastore.com
Wholesale.com
Read Also: Companies To Import Cars from UAE to Nigeria
2. Hire a Purchasing Agent to Import Goods From Turkey
One other way to import Turkish goods to Nigeria is by hiring a purchasing agent who is legit, transparent and capable of serving as a middleman to help you import Chinese products to Nigeria.
Through the agent, you can buy the goods such as; clothes, electronics etc… you want and have them shipped to your home in Nigeria.
The big problem that could come is getting the best Turkish purchasing agent to do the job for you.
If you have a fellow residing in Turkey, you can contact him/her to help you connect with an agent for your turkey Importation business
Nevertheless, Turkey Errand Boy has been at the heart of the Mini importation business in Tukey, through him, you can get Turkish products imported and delivered to your doorstep in Nigeria.
3. Visit Turkey in Person
This is the last option for importing goods from Turkey to Nigeria. As a buyer, it could be important to get to see, touch and feel before paying money for goods.
Buying goods online could sometimes be misleading and you may end up not getting the right products you othered for.
If you can not make use of or have access to these Turkish websites, or import goods with the help of a Turkish agent, you may consider travelling to Turkey yourself.
You can apply for a Turkish visa so you can visit the country for some days, do your shopping, and head back to Nigeria.
Documents Needed To Ship Clothes From Turkey To Nigeria
The documents required to import clothes from Turkey to another country will vary from country to country, depending on the country's import regulations.
Normally, you need to prepare 3 main documents to import clothing from Turkey, otherwise, you may not be able to start your business.
● Invoice
The invoice should contain detailed information about the goods, such as the weight, type, place of production and customer address, etc. of the goods.
● Certificate of Origin
Information about the origin of the goods, in addition to the weight of the goods, should be consistent with the weight on the invoice.
● Packing List
A total number of boxes, net weight, customer name, product type, etc.
In addition, you may also need to provide quality certificates, insurance policies, etc., depending on your country/region.
There are many documents required to import clothing from Turkey. When considering importing clothing from Turkey, please be sure to prepare the corresponding documents and information, otherwise, you may face the risk of seizure of the goods.
Shipping Fee From Turkey To Nigeria
The shipping fee from Turkey to Nigeria varies depending on the cargo you are using.
Below are shipping rates and fees for Mimil shipping
We charge $6.1 per Kg (this includes shipping + clearing fee, no other money to be paid).
NOTE: $ rate depends on the black market $ rate when your goods arrive in Lagos.
It takes between 4 – 6 days to arrive in Lagos from the day we receive goods from your supplier in Turkey. We ship out goods every Monday.
$115 shipping fee + NGN65,000 clearing charge per CBM
SEA SHIPPING DELIVERY DURATION
Takes 11 – 14 weeks to arrive in Lagos, Nigeria
Goods To Import From Turkey To Nigeria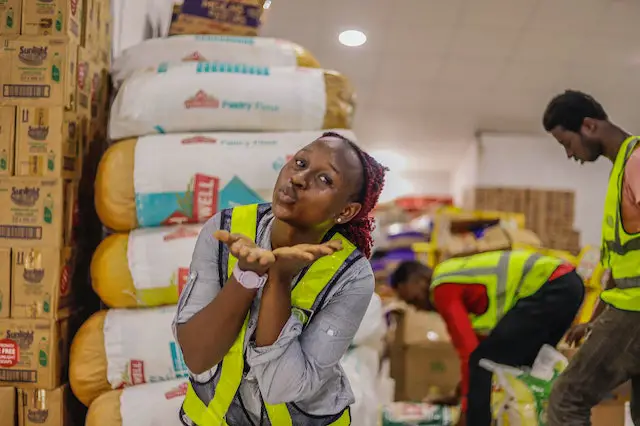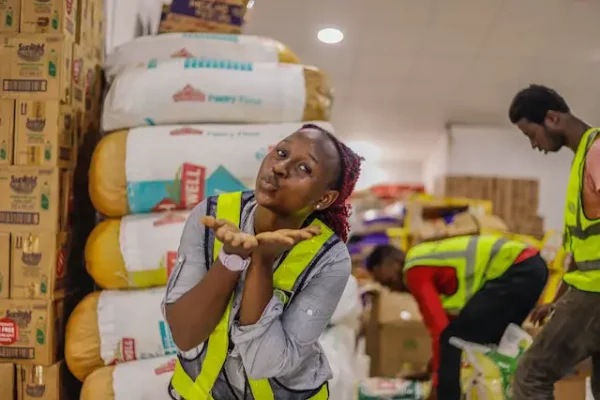 What are the best products to import from Turkey to Nigeria? obviously, you must have asked yourself this question when planning your Turkey importation business.
Choosing or going for fast-moving products is very vital for your importation business so as to satisfy customers' needs. Otherwise, in the end, it will be a waste of money and time.
When starting a mini importation business, these are the kind of products you should market;
Apparel, home textile and fabric materials
Jewellery and precious stones
Medical equipment
Rugs and carpets
Marble tiles and ceramics
Suits and other fashion wears
Electronics
Challenges of Turkish Importation
Importation from Turkey to Nigeria could come with some challenges.
One major challenge importers face when trying to import goods from Turkey is making payments.
Turkey's currency Lira is not as stable as the Chinese currency Yuan (aka RMB), and because of this reason, most Turkey suppliers transact business with foreign importers using the US dollar.
So if you want to import from Turkey, you will be getting the product quotes in US dollars.
One of the efforts at Mimi Logistics is to make importing goods from Turkey easy for Nigerians. They have embarked on a serious search for more Turkey wholesale deal websites so that you guys can go straight to the websites to place an order and then send them to our shipping address in Turkey or to any other Turkey to Nigeria shipping agent of your choice.
Mimi Logistics will receive the goods for you and help you ship them to Lagos.
If you are outside Lagos, once the goods arrive in Lagos, Mimi Logistics can send them to your state by our courier service or through a transport company waybill of your choice.
How Much To Start Turkey Importation Business in Nigeria?
How much you need to start your Turkey importation business in Nigeria depends on the products you have decided to import and sell.
Ideally, 500K and above should be enough to launch your Turkey mini importation business in Nigeria
Join my premium WhatsApp group for Mini Important Training
Conclusion: How To Import Goods From Turkey To Nigeria
In conclusion, starting your own Turkey mini importation business could come as one of the best decisions you could ever make. For some time now, the Mini importation business has been one of the most profitable businesses in Nigeria and even students are capitalizing on this opportunity.
You can select your niche; the products you want to import and kickstart your importation business.
In the end, I hope this business guide has explained clearly the procedure and how to start and import goods from Turkey to Nigeria.
SEO Content Writer with over 4 years of experience in On-Page SEO which gained me an award for excellence.
This is my web space where I share helpful guides to help you earn money legitimately.
I register brands with CAC, create websites and offer Business Consultancy services. For business deals, contact me