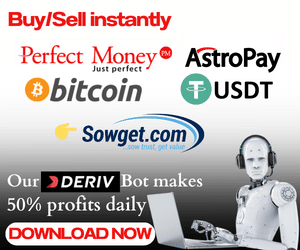 Dubai Shipping to Nigeria over the years has been a popular way to get products from UAE to Nigeria. This guide will unleash the current cost of shipping a car from Dubai to Nigeria.
If you are new to a car dealership and looking forward to getting started with Dubai Shipping to Nigeria, It is important to understand the basics such as requirements, cost and other miscellanies involved in shipping cars from the UAE to Nigeria
Whether you are looking towards getting new cars or fairly-used ones, Dubai has always been a focal country for the latest brands of cars.
As of September 2022, the top popular car models include Toyota Land Cruiser, Mitsubishi Attrage, KIA Seltos, Nissan Patrol and Hyundai Creta. The top car brands are. Get technical information, user review, and road test of the most searched cars in the UAE.
Furthermore, the cars made by Toyota are not only economical but reliable with terrific safety features. Toyota Camry is among the most popular cars in Dubai and a prime vehicle used by hundreds of taxis operating in the city.
Before we move into how cars are imported from Dubai to Nigeria, it is important to bring to your notice that car importation is not the same as Mini-Importation.
The major difference between the two is the weight of the products imported which also determines the medium through which the importation is done.
For Imini-Importation, the products imported and light and do not carry any weight, there are portable and can be imported easily by air.
On the other hand, car importation involves more complex means of importation. Again, these cars are heavy products that can not even be shipped by air, it requires other mediums like sea and land.
Without further ado, let's move into the requirement and procedure to import cars from Dubai (UAE) to Nigeria.
How To Ship A Car From Dubai To Nigeria
If you are already in the car dealership business or you are just getting started, below are the basic ways cars can be shipped from the United Arab Emirates to Nigeria.
By Containers
Via RORO
By Air Freight
1. Car Shipping from Dubai to Nigeria via Containers (Sea Freight)

The container medium of shipping has been the most widely used method to ship cars not just from Dubai but other countries like Canada, USA and Turkey etc…
Again, this method is easy and most effective because containers of different sizes and types that suit all types and numbers of cars are shipped, with their arrangement and installation inside the containers in a tight, orderly and safe manner.
Furthermore, cars shipped through these containers are not exposed to damage, harsh weather or rain throughout the shipping period.
Containers give good protection to cars during transport from damage or theft as they are closed at the shipping port after the cars are loaded and are not usually opened until they reach their destination.
How Lon Does Sea Fright (Container) Shipping Take To Deliver From Dubai To Nigeria?
Car shipping through sea freight (containers) usually takes about 12 to 25 business days to reach Nigeria after all the necessary clearance has been done before take off.
2.

Car shipping from Dubai to Nigeria via RORO
Ro-Ro is an acronym for Roll-on/roll-off. These ships are used to transport cars and all other types of vehicles of various sizes in large quantities, as they are provided with equipment that allows these vehicles to be driven to and from the ship, allowing the speed of loading and unloading by using hydraulic ladders to facilitate the movement of transport.
Advantages of The RORO shipping method
You can ship vehicles running vehicles from popular companies in UAE to Nigeria for a very cheap price.
The major disadvantage of RORO shipping is that it takes a longer period for the shipped products (car) to reach their final destination.
3.

Car shipping from Dubai to Nigeria via Air Freight
Freight shipping is the transportation of goods, commodities and cargo in bulk by ship, aircraft, truck or intermodal via train and road. It can be transported domestically or internationally by land, air or sea.
This shipping medium is provided based on contracts with international airlines through an expert team in all air freight procedures for cars through Dubai and Abu Dhabi airports.
As a car dealer, you will reach out to these top international airlines that offer freight shipments and strike a deal with them.
Advantages of shipping vehicles from UAE to Nigeria via Air Freight
Cars of different brands, weights and sizes can be shipped to Nigeria
Some shipping lines companies in Dubai provide their services to Nigeria through regular voyages, whether full containers or bulk containers or RORO shipping services
As a car dealer, you will benefit from a recovery service to receive customers' cars from all regions in the UAE.
Inventory, careful inspection of the vehicle before carrying out the shipment process, explaining shipping operations, and the required documents and documents.
The shipping companies deal with complete documents, handling operations, and customs clearance at the ports of shipment and arrival.
There is also ease of booking and getting free quotes via the Al-Fares website.
How Lon Does Air Fright Shipping Take To Deliver From Dubai To Nigeria?
Car shipping from Dubai to Nigeria by air freight usually takes 3-5 days to arrive.
Unpredictable factors that can affect your shipping
Natural disasters
Adverse weather conditions
A route was unexpectedly blocked, as the Suez Canal was in March 2021
Global health crises like COVID-19
Best Car Shipping Companies in Dubai to Nigeria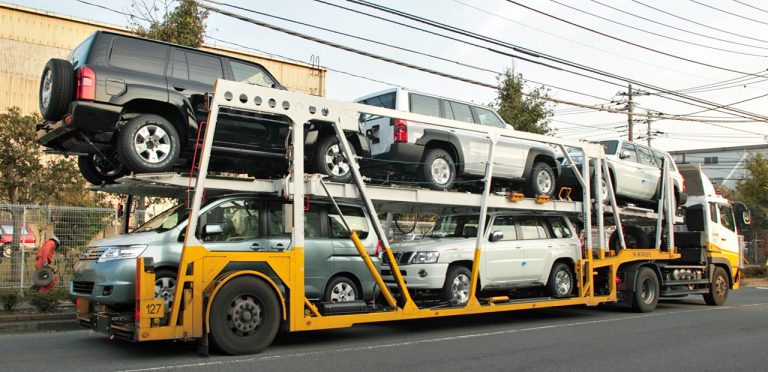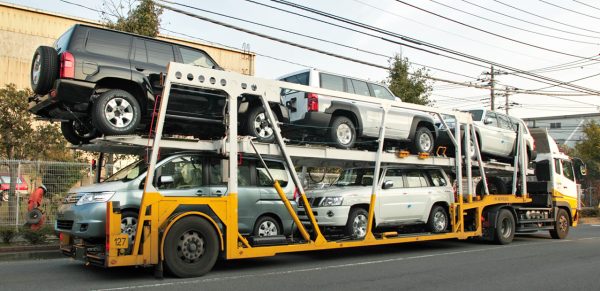 For effective shipping, you need to partner with car shipping companies that will also give you insurance just in case something bad happens.
Below are some popular shipping companies, and websites in UAE
Cost To Ship A Car From Dubai To Nigeria in 2022
The current cost of shipping a car from the United Arab Emirates to Nigeria depends on some factors which are
Model of the car
The car specification
How old is the car is
The shipping container measured in foots
The current cost of importing cars from Dubai to Nigeria goes between ₦432,000 to ₦700,000 for both new and used cars (including the Nigeria customs clearance fee)
So if you are into car dealerships and you need the cost of shipping a 20ft container from Dubai to Nigeria, you should target around ₦432,000 to ₦700,000
Clearing Customs at the Nigerian Border After Shipping
As a car dealer, you will have to clear customs. In other to do this, you need a passport, a visa, a work permit, and a resident permit. Aside from this, you also need to prepare the following documents
Authorisation letter
Bill of lading (sign the front page in advance)
Certificate of Residence Change
Clean Report of Finding
Clean Report of Inspection
For Sale 48
PUBD (Passengers Unaccompanied Baggage Declaration) form, to be completed upon arrival in Nigeria
Shipping Ports in Nigeria
A shipping port is where shipped goods land or depart to other countries.
1. Port of Lagos/Apapa
The Lagos Port handles the equivalent of 360,000 20-foot containers per year, while around 440,000 of these containers pass through Tin Can Island.
2. Tin Can Port
The Tin Can Island port is situated west of Apapa near the Lagos Port Complex. It is regarded as the second busiest port in Nigeria.
The port has the accommodating power to occupy 79 hectares of land area and offers bunkering and ship repair services for vessels weighing not more than 35,000 DWT.
Freshwater is available at all berths through underground wells sunk to a water depth of 250 metres.
3. Calabar Port
Since colonial times, Calabar port has served the Northern states of Nigeria by handling containers, general cargo, bagged cement, grains and seafood.
There are two conventional berths at the old port covering 450 metres for accommodating breakbulk carriers. It also has a dockyard and four crude oil terminals at Anan, Odudu, Yoho and Qualboe.
4. Port of Onne
Onne Port Complex situated on the Bonny River Estuary along Ogu Creek is the first port of its kind in Nigeria that operated the Landlord Port Model devised to encourage private sector participation in the Port Industry.
The Port accounts for over 65% of the export cargo through the Nigerian Sea Port
5. Port Rivers
Harcourt Port is located in the Gulf of Guinea, also called the Rivers Port complex in eastern Nigeria. The port entrance requires regular dredging for maintaining a constant water depth.
It is also a railway terminus and a major Nigerian coal export harbour, handling 810,000 tonnes of cargo annually.
6. Port of Warri
The Warri port covers 1,530,000 m2 and is divided into the Warri new port and the old port that deals with RORO, containers and general cargo.
It has four container wharves and five general cargo berths covering 1600 m with a draft of 8 metres. A 60,000 m2 yard is used for storing containers and a 2500 m2 paved area is for keeping loose cargo.
Conclusion
Conclusively, more than 60,000 motor vehicles are being imported into the country annually of which more than 85% are used vehicles. Automobile plants in Nigeria are merely coupling vehicle parts produced.
I hope this guide has widened your knowledge horizon on the procedure and requirements and cost to import cars from Dubai to Nigeria
SEO Content Writer with over 4 years of experience in On-Page SEO which gained me an award for excellence.
This is my web space where I share helpful guides to help you earn money legitimately.
I register brands with CAC, create websites and offer Business Consultancy services. For business deals, contact me