Do you know the best places or sites to buy car parts online in Nigeria? Whether you're a seasoned driver or a first-time car owner, buying car parts online can be a difficult task.
There are so many different websites and retailers to choose from, and it can be difficult to know which ones are reputable and reliable.
In this article, we'll take a look at some of the best places to buy car parts online in Nigeria. We'll also provide some tips on how to choose the right automotive parts online for your car and how to avoid getting scammed.
Best Places (Stores) to Buy Car Parts Online in Nigeria
The following are our recommendations for where to buy car parts to fix your car in the country:
1. AutoFactorNG
Autofactor is a simple and easy-to-use website that sells nearly any spare part imaginable. The company has a lot of engine components, electrical components, body components, steering and suspension components, and brake systems.
Autofactorng takes Visa, Mastercard, Verve, and Interswitch credit cards, as well as Cash-on-Delivery payments for individuals who want to pay with cash.
The firm also provides countrywide shipping of vehicle components ordered or purchased through its website.
To make your order, please go to their website at autofactorng.com/. You may quickly browse to the Spare Component tab on the site, and a drop-down menu appears with a choice of auto-component sections to pick from.
Aside from selling vehicle components, Autofactorng allows you to request a knowledgeable expert to assist you professionally according to your demands.
Phone Number: +234 (0) 908 1155 504 +234 (0) 908 1155 505
Email: care@autofactorng.com info@autofactorng.com
2. Carmart Nigeria
Carmart Nigeria, in addition to having a physical store where you can buy cars and car parts, also has an online store where you can buy spare parts from anywhere in the country. Their website may be found at www.carmart.ng/auto-parts.
Carmart is one of Nigeria's fastest-growing auto marketplaces, with the purpose of assisting vehicle dealers in selling used and new cars, spare parts, and car accessories.
Their aim is to create a commerce infrastructure that enables sellers and buyers of Nigerian old and new cars, spare parts, and auto accessories to exchange value swiftly, inexpensively, and with unrestricted access to independent essential information needed for decision-making.
Carmart's office address is located at No. 2, Olu Akerele Street, Ikeja, Lagos State.
3. Partboyz Autoparts
This online auto parts sales company was founded in 2012 to act as an online auto supermart to meet the rising need for smooth online sales of automobile components by countless Nigerians.
The firm also has physical retail stores in five different locations around Nigeria and claims to have 80,000 monthly visits to its websites.
PartBoyz specialised in the selling of genuine car parts, mostly for Honda vehicles.
They sell authentic shock absorbers and suspension parts such as linkage arms, bushings, and suspension linkages, as well as engine parts.
Apart from spare parts, PartBoyz also sells high-quality fluids for all Honda vehicles. According to the company, it has extremely solid relationships with key vehicle oil producers like Sensen, Bosch, KYB, and Heller.
PartBoyz's office is located at 10, Oladimeji Alo Street, Ikate, Lekki Eti Osa Ikate, Lekki, Nigeria. Their phone number is 09060864006.
4. Car Parts Nigeria
Car Parts Nigeria is an online car parts sales aggregator that makes it easy for customers to quickly find car parts anywhere across the country.
All orders placed in Nigeria are delivered within 3-5 working days, while foreign orders for vehicle components not located in Nigeria are delivered within 7-10 working days.
CarParts' office is located at 15, Adekunle Street, Adekunle, Yaba, Lagos, Nigeria. The email address is inquiry@CarPartsNigeria.com, and the phone numbers are 09099995678, 07035564512, and 08128082225.
5. Moto Parts Arena
Moto Parts Arena is set to be one of the best in the market as more and more people flock to their social media accounts to seek vehicle parts.
The company website sells a wide range of automotive parts, from engine and drivetrain components to wheels and tools.
Moto Parts Arena's main website, motopartsarena.com, is where you can make your purchase and see the wide range of auto parts they have to offer.
Moto Parts Arena office address is Unit 77, Block B, Olukoye Shopping Complex, 121 Okota Road, Okota, Lagos. Contact: 08171902411, 08063549550
6. Mr. Parts
Mr Parts makes an adequate justification for being one of the top online supermarkets for vehicle spare and replacement parts, boasting delivery in over 15 states across Nigeria.
Mr Parts' major objective is to employ an e-commerce platform backed up by good customer care to enable people to acquire authentic auto parts at the lowest possible price.
Mr Parts gives a 10% discount on your first transaction, so you should go there right away if you want to buy a replacement component. Their headquarters are located at 4, Ire Akari Estate, Isolo, Lagos.
These are some of Nigeria's most excellent online Auto Parts Websites. If you have any questions about how the aforementioned firms offer their replacement parts or prices, please contact them using the information provided.
7. Kamsi Parts
TCHIKAMALOR Global Nigeria Limited operates Kamsi Parts, which bills itself as Nigeria's first indigenous car parts store.
UPS is the company's logistics partner, and it has sold over 100,000 vehicle components from various car brands and wholesalers around the country.
The online store accepts Visa, Verve, and Mastercard payments and offers various payment options such as payment on delivery and online quick card payment.
You should visit their website, Kamsi Parts, to buy your car parts and be sure to receive up to a 30% discount on your purchase.
Their office address is Zone D, Block 10A, Suite 72, ASPAMDA, Trade Fair Complex, Badagry Express Way Lagos. Phone: 08027832477, 09098370120
8. Auto Medics Limited
Auto Medics' major purpose is to get the best replacement parts, authentic and from the manufacturer to the Nigerian public.
For many car models and brands, the firm stocks both reasonably used replacement parts and brand-new components. The firm provides multiple payment alternatives, including both on-the-spot and safe encrypted internet payment.
Auto Medics Limited provide delivery savings for orders placed outside of Lagos State, where delivery is free.
Their office address is LTV Complex, Opposite Coca-Cola, Agidingbi, Ikeja, Lagos Email: sales@automedicsafrica.com Phone: 07060607494 Website: http://www.automedicsshop.com/index.php
9. Jumia
Jumia is yet another renowned online mall and by far the largest in the nation and beyond Africa.
Jumia sells genuine vehicle replacement components. The firm, which was just recently listed on the New York Stock Exchange, has had some difficult financial times.
When it comes to quality, you can be confident that you will get it with Jumia because the firm sets a great value on it.
In terms of payments, JumiaPay makes it very easy to pay for your products with simplicity and with the knowledge that such digital transactions are safe and secure.
Pay-on delivery is another option that most consumers appear to favour.
Jumia Experience Centre is located at 11 Commercial Avenue, Sabo Yaba, Lagos. Telephone number: 01 277 2367
How to Get Genuine Car Parts in Nigeria Online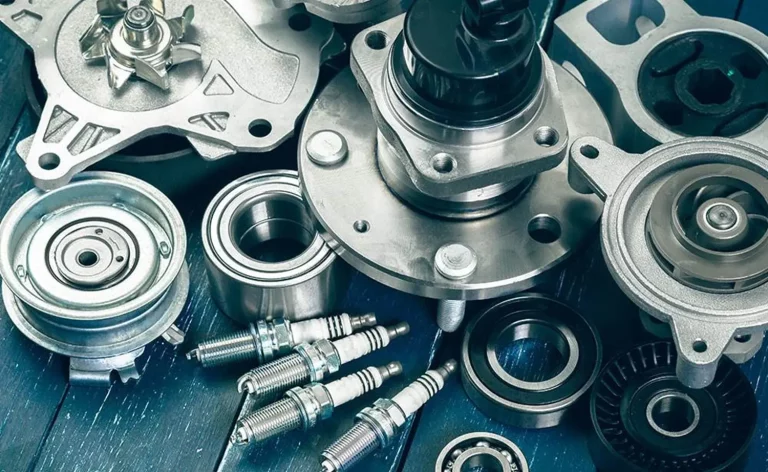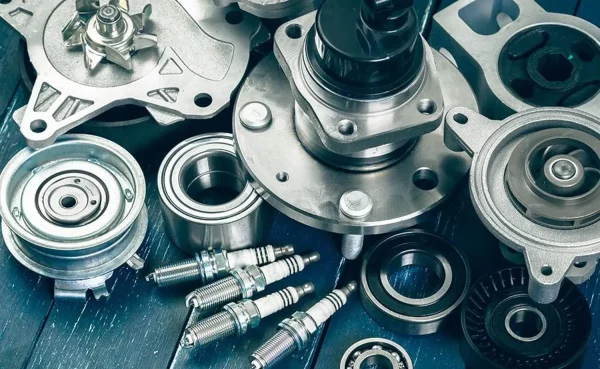 To get genuine car parts online in Nigeria, follow these steps:
First, you have to choose a reputable online retailer.
Once you have chosen a retailer, you need to identify the specific car parts you need. This includes knowing the make, model, and year of your car, as well as the specific part numbers for the parts you need.
Then, compare prices and read reviews.
Once you have found the best deal and chosen a reputable retailer, you can place your order.
Next thing after you receive your car parts, inspect them carefully to make sure they are original and undamaged.
That's it! By following these tips, you can increase your chances of getting genuine car parts online in Nigeria.
Read Also:
Where to Buy UK Used Cars in Nigeria
Auto Shipping from Dubai to Naija Requirements
Final Thoughts
As the world is getting more and more digitised, many people are relying on the internet to get whatever they want.
Likewise, buying car parts online in Nigeria has become increasingly popular in recent years, as it offers a number of advantages over traditional methods of purchase.
Online stores typically have a wider selection of parts to choose from, and they often offer lower prices than brick-and-mortar retailers. Additionally, online shopping is convenient and hassle-free, as you can browse and purchase parts from the comfort of your own home.
When choosing an online retailer to buy car parts from, it is important to consider a number of factors, like the reputation of the place, prices, selection, and shopping.
The online retailers listed in this article are all reputable and offer a wide selection of car parts at competitive prices. They also offer fast and reliable shipping.
Additionally, all of these retailers accept Nigerian naira, so you do not have to worry about currency conversion fees.
If you are looking for a convenient and affordable way and places to buy car parts in Nigeria, I encourage you to consider shopping online.
With so many great retailers to choose from, you are sure to find the exact parts you need for your car at a price you can afford.
SEO Content Writer with over 4 years of experience in On-Page SEO which gained me an award for excellence.
This is my web space where I share helpful guides to help you earn money legitimately.
I register brands with CAC, create websites and offer Business Consultancy services. For business deals, contact me