Are you looking for an opportunity to earn from YouTube without creating a single video? Are you a graphic designer and you want to niche down in your skill? Are you an expert in graphic design and you are looking for ways to make money designing YouTube thumbnails?
Every day hundreds of videos are dropping on YouTube so there's a need for thumbnail designers.
If you are just starting as a graphic designer or you have been in the system for so long and you want to niche down your skills.
Becoming a thumbnail designer is the best deal for you, Content Creators on YouTube in the following niches gaming, DIY, beauty, and entertainment are highly looking for thumbnail designers to render their services to them.
As a thumbnail designer, you can earn as high as $15 to $30 per hour. Most YouTubers can not design their YouTube thumbnail by themselves and the only way is to outsource the service to a freelance designer to help them in creating their YouTube thumbnail.
We have many job boards where you can render your services as a thumbnail designer and one of them is Zip-recruiter.
What is a YouTube Thumbnail?
YouTube thumbnail is the first picture that appears before you click and watch a particular video. A good YouTube thumbnail summarizes the video and the title in the snapshot.
An eye-catching thumbnail draws the attention of YouTube viewers to click and watch a particular video while a Boring thumbnail makes YouTube viewers lose their interest in watching a particular YouTube video.
According to Digital information world, thumbnails that feature stills from the video or images get 1.7 million views, compared to thumbnails with animation, which average 1.4 million views. Seventy-two percent of the most popular thumbnails include a face and get 921,000 more views, on average, than thumbnails without faces.
Top Websites to Learn YouTube Thumbnail Design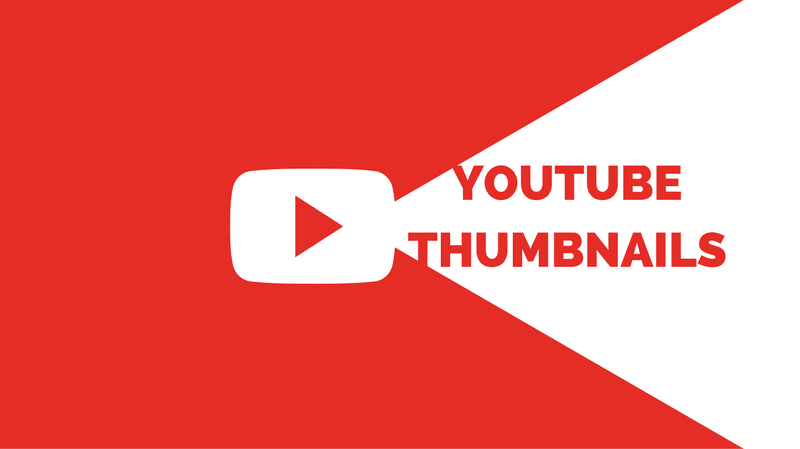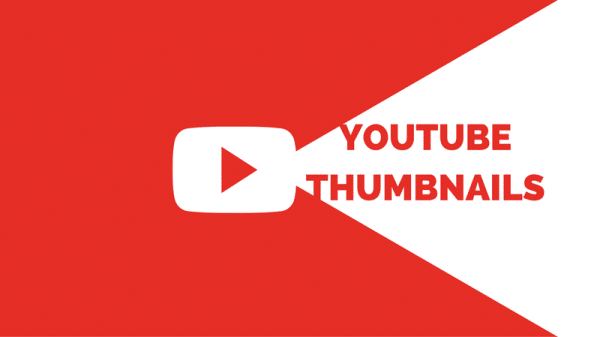 1. Udemy
Udemy is an online learning site that offers courses for individuals to learn. As graphic designers, they provide many courses on YouTube thumbnail creation, Photoshop, and Thumbnail generation.
This platform can be downloaded to your mobile phone or you can access it through their website as a PC user. Courses that are available on this platform are being taught and handled by top professionals in the industry.
2. Skillshare
Skillshare is an online learning platform that provides courses for many industries. They have courses on how to create beautiful YouTube Thumbnails, and thumbnail designs for YouTube.
This course is taught and handled by top professionals in the graphic design and thumbnail creation industry. You can have access to these courses by downloading them directly to your smartphone or accessing them on-site through your PC.
3. YouTube
YouTube is regarded as one of the best sites for learning. You can watch several videos on YouTube thumbnail creation and they will provide easy-to-follow instructions to guide you in the process.
YouTube offers many tutorials on graphic design ranging from how to design thumbnails with Photoshop, Canva, and other designing software that is available on PC, you can enjoy all their services with a smartphone or through your PC.
4. LinkedIn Learning
LinkedIn is another platform for business owners and CEOs. You can learn a lot on this platform. They have courses on how to design professional YouTube Thumbnails and they have experts in the industry who are taking people on thumbnail design.
You can download LinkedIn with your mobile phone or access it on their website with your PC.
Make Money Designing YouTube Thumbnails: Best Tools

Below are some of the most creative tools that by using them, you can make money designing Youtube thumbnails for Youtubers.
The coolest thing is these tools have little to no requirements, no special degree is needed. The free version of some of these tools is enough to kickstart your thumbnail designing journey
1. Canva
Canva is a free design tool that doesn't require stress to create professional-looking thumbnail designs.
Canva is embedded with 1 million graphics, templates, photos, images, and fonts that with just drag and drop you can start using to create beautiful thumbnails.
With these tools you don't need to lack an idea of what to design and how to design, with their templates you can always use them to get an idea of what to design and how to design it.
We have a YouTube thumbnail maker on Canva that helps you to design what you want and they also include a variety of themes that you can use to design your work.
Aside from the free version of Canva, we can also access their paid version. The paid version provides you with certain stock photos and clip art.
The pro version of Canva goes for $120/year. Canva can be downloaded from the Play Store for Android phone users, and also from the Apple Store for iPhone users, you can also access the site directly from your PC.
2. Foto Jet
Foto Jet is one of the best free online tools that you can use and design your YouTube thumbnail. It has over 500 templates to choose from and do your design.
Foto Jet is rated the best YouTube thumbnail maker with tools that allow you to create the best thumbnail.
They offer the following services: photo editing, graphic design, and collage-making.
Apart from the free version they also offer a paid version with the advanced thumbnail version you will be able to add filters, resize, crop, or rotate images.
To subscribe for the paid version it will cost you $40/year.
3. Adobe Photoshop
Adobe Photoshop is one of the great designing software that has been in existence for years. They have many features and tools you can use to create a professional YouTube thumbnail and make money but it cannot be easily operated by a novice.
Adobe Photoshop is only available for PC users alone.
How To Get YouTube Thumbnail Design Jobs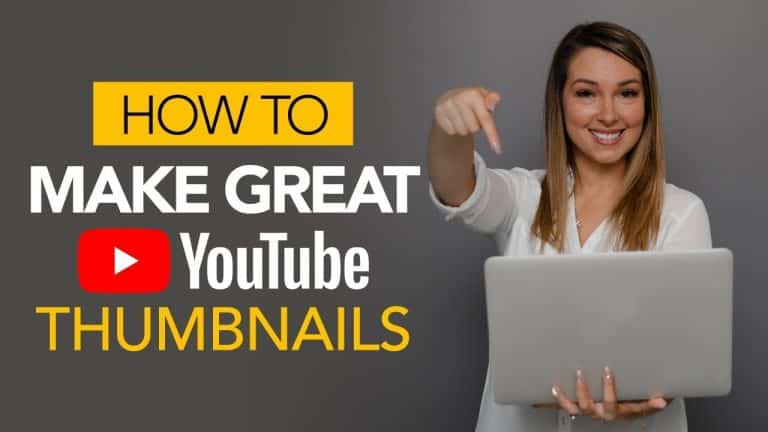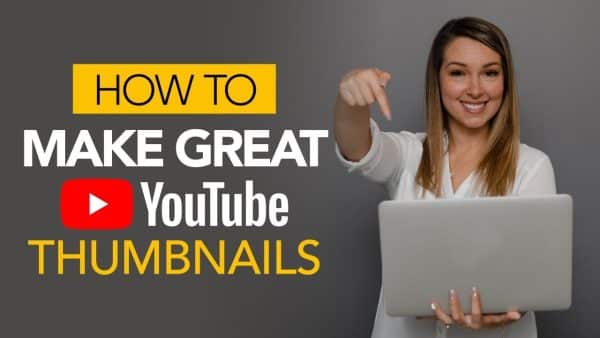 The market for thumbnail designers is large and active There are many strategies you can use to get clients. But you need to decide whether you want to work part-time or full-time.
1. YouTube
Go to YouTube and you will see many clients to whom you can offer your service, look for the one that doesn't have an eye-catching YouTube thumbnail and pitch your service to them.
2. Facebook Groups
We have many groups on Facebook that you can target and provide your services to them. Most of the groups you can join are YouTubers and Creators, Beauty, and DIY to get clients.
3. Job Boards
You can still get thumbnail design jobs from the job board and we have two major job boards that are known to provide thumbnail design jobs to graphic designers. They are Zip Recruiter and Creatively.
4. Freelancer Platforms
There are many freelancing platforms that you can sign up for and offer your Thumbnail design services to them.
With this freelancing platform, you will be the one that is responsible for finding a client, getting the job, doing it and submitting it to the client, and collecting your money.
Freelancing Platforms Include:
Fiverr
Upwork
People per hour
Guru
Freelancer
How Much Do Thumbnail Artists Make?
Thumbnail artists are estimated to make about $74,750 per year from thumbnail design.
Thumbnail Selling Website
On Fiverr, As a Freelance Thumbnail designer, you can sell your services on freelancing job boards like Fiverr.
Aside from offering YouTube thumbnail design, you can sell your services like blog post thumbnails, podcast thumbnails, product thumbnails, and e-commerce product images.
How to Sell YouTube Thumbnails
You can sell your YouTube Thumbnails to clients on Fiverr. And the best part of it is that you will be able to sell it at your desired rate. Aside from that with Fiverr, you have an opportunity to meet with a wider audience in demand for your skill.
YouTube Thumbnail Price
Generally, The Price of creating a YouTube Thumbnail varies from place to place. However, you can get a YouTube Thumbnail from $5 to $50 on freelancing platforms like Fiverr.
Beginners can also charge $5-$10 per thumbnail, while Mid-level can charge $10-$20 per thumbnail, and Experience designer can charge $20-$50 per Thumbnail.
How to Become a Thumbnail Artist?
You can become a Thumbnail artist with 8 easy steps
Do proper research and practice your skills regularly.
Register with a Robust Professional Profile.
Learn how to use Photoshop
Go for Online Classes/Lectures
Contact top Content Creators in the industry
Start a Freelance Design Career
Learn faster through Experimentation
Look for a YouTube Channel that doesn't have a good thumbnail and pitch your services to them
YouTube Thumbnail Gig Description
For you to create a successful YouTube thumbnail gig description you need to follow 8 simple guidelines:
Look for the right keywords and use them in your gig description.
Keep your description very simple and concise just straight to the point
Let your description be targeted to the services (gigs) that you offer.
Explain what makes you unique
Let your offer be clear to your audience.
Use bulletins and lists where necessary
Make use of Actionable verb
Check for grammatical errors and Punctuation.
Read Also:
How to get Free Money for Your Wedding
High-Income Jobs that Pay in Dollars in Nigeria
Conclusion: Make Money Designing YouTube Thumbnails

YouTube creators are dropping videos daily which means there is an active market for thumbnail designers.
You need to be good at using Canva, Photoshop, Piktochart, and Foto Jet to create an eye-catching thumbnail for your client.
Most ways you can get clients is using traditional job boards, or you can directly pitch media companies to offer your services.
We also have freelance marketplaces if you implement this article very well you earn a passive income for designing YouTube thumbnails for creators.
SEO Content Writer with over 4 years of experience in On-Page SEO which gained me an award for excellence.
This is my web space where I share helpful guides to help you earn money legitimately.
I register brands with CAC, create websites and offer Business Consultancy services. For business deals, contact me