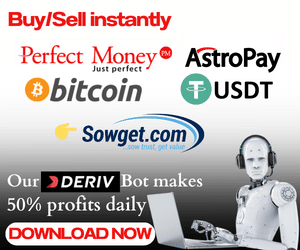 Are you a YouTuber or intend to create a YouTube channel anytime soon? many would ask How much money can you make from YouTube" it no doubt that Youtubers are making passive income from their respective YouTube channels
As of April 2023, YouTube stands as a global powerhouse, with a staggering user count surpassing 2.527 billion individuals. This extraordinary reach cements its status as the foremost video-sharing platform, wielding the trust of 90% of video marketers for their promotional endeavours.
Notably, the demographic landscape of YouTube reveals a significant cohort, as 522.5 million users, constituting around 20.7% of the platform's audience, lie within the dynamic age bracket of 25 to 34.
This confluence of numbers underscores YouTube's remarkable ubiquity and influence across diverse age groups and marketing domains.
Did you know? The largest website of all, according to Alexa, is Google itself. The second-largest site (since April 2016) is YouTube.
So it is probably no surprise that YouTube is very important to Google in terms of AdSense revenue. It has to be remembered, of course, that Google owns YouTube, doubling its importance as an advertising platform.
Possibly this is the reason why Google has different rules for AdSense on YouTube compared to AdSense on other video platforms.
 You are unlikely to be earning anything as you place your first video on YouTube. You are a video fledgling, and certainly a long way from being considered an influencer
I think it's fair to say that YouTube is one of the most attractive platforms for making money.
Getting paid to do something you love, receiving praise from millions of fans, working with a flexible schedule, and enjoying other countless perks of being a YouTube star.
There are still plenty of sceptical people in this world who do not believe that it is possible to make money on YouTube or the internet in general.
In reality, there are numerous success stories of people who have made their fortune online.
YouTube is just one of many ways you can become an Internet sensation, and if you are lucky an Internet millionaire.
Of course, for thousands of YouTubers, the answer is "nothing," or "very little." However, there are many YouTubers who make a comfortable living off their video channels.
Moreover, of course, there is a small elite group who make an extraordinary income from the videos they create and post online,
If you're curious about what kind of content these YouTubers cover that enables them to make so much money, check out the top-earning YouTubers 
When it comes to understanding how to monetize a YouTube channel You will find that the hardest dollar to earn is your first.
The more subscribers you have, the more people will click on your ads. One major thing that will push you up is when you clearly understand YouTube SEO Basics and how to apply the perfect SEO techniques that work.
I also have a special SEO Analysis Tool that can help you analyze your website
The more people click on your ads, the more you make a name for yourself, and the higher the likelihood of brands offering you sponsorship or merchandise deals.
The better known your channel becomes, the greater your chance of joining a multi-channel network. It is like being on a giant upwards-climbing spiral.
How Do YouTubers Make Money?
With people spending a collective billion hours a day watching YouTube videos, YouTube has risen to the second largest search engine in the world and the third most visited site.
This opens it up to be a fantastic platform for people to express themselves — and for advertisers to market their wares.
There are a variety of different ways YouTubers can make money, from ads to creating branded merchandise. Let's dive into each and how much YouTubers earn through each method.
There are two ways to earn money on YouTube: as an advertiser and as an ad platform. As an advertiser, you pay YouTube for Preroll, Bumpers, or TrueView ads that get your videos in front of potential buyers.
For an ad platform, you publish videos that are watched enough to host others' content as a paid affiliate or YouTube Partner.
As appealing as the possibility of making millions on YouTube sounds, the real picture is entirely different.
A recent German study showed that about 97% of all aspiring YouTubers probably won't make it across the U.S. poverty line ($12,140).
And even if you make it to the top 3%, you're looking at an average advertising revenue of about $16,800 a year – which is, like I said, not very much
You can also sell sponsored product placements in your videos. Here YouTubers make money by selling either short mentions or more extended product recommendations on brands looking for exposure.
Best YouTube Niches
Before you start a blog you need to have a niche. A niche here is not just a random thing that occurs in your mind and you just go straight away with it
you need to choose a niche you are passionate about and most importantly, it must be lucrative
There are certain niches in YouTube that make it easy to gain subscribers and thus, eventually make money.
If you are entering the YouTube realm and wondering how to create a YouTube channel that gets views, it's highly recommended you consider covering content that lives in one of these successful niches. 
Compilations of fails (think: Jackass)
Food reviews and kitchen hacks
Product unwrapping and opening (kids who do product reviews are especially fun to watch)
If you're seriously considering getting into YouTube to make money (or you're dying to know how people can successfully make so much money off of videos), here are the different routes you can take.
How To Earn Money On YouTube
How much money can you make with YouTube if you have hundreds of visitors and followers? The question is quite simple, Below are the various ways you can monetize a YouTube channel
1. Ad Revenue
As a YouTube partner, you make money in different ways. You can make money from ads on your videos, channel memberships, plus Super Chat features. These chats give viewers on a live chat increased visibility from the streamer by boosting their comments.
However, there are some ground rules to observe before becoming a certified YouTube Partner as well as some prerequisites needed to start.
Aside from religiously adhering to YouTube's ad rules, you must have been able to amass a minimum of 4,000 video watch hours on your channel and 1,000 subscribers within the last 12 months.
There is no concrete timeline or format to get these foundational 4,000 hours. You can get 100 hours each on 40 videos, and there you are. Then if you are the viral maestro, you can get 4,000 hours or 24,000 full views on one video.
Enabling monetization requires accepting YouTube's advertising guidelines and connecting to an AdSense account for payment.
Enabling ads on your YouTube videos requires agreeing to Google's ad revenue share for YouTube. There is a 45/55 split for all content creators,
Google keeps 45 per cent of all YouTube advertising on your videos, and you get the remaining 55 percent.
After you have done that, the next text is simply to upload your video and promote and then get paid from Adsense
Here are the 5 most common FAQs regarding ad revenue on YouTube
How much money do YouTubers make per view? According to several sources, YouTubers earn between 0.3 cents to 1 cent per view.
How much do YouTubers make every 1000 views? Anywhere between $3 and $10, although that can be higher or lower in some cases.
How much do YouTubers make per video? That depends on viewership and the ads displayed by Google, but it could be loads. For example, if a video has 1 million views, a YouTuber could be cashing anything between $3,000 and $10,000!
How many views do you need to reach on YouTube to get paid? YouTube will pay you when you reach a balance of $100.
How much does YouTube pay per subscriber? YouTubers don't get paid per subscriber. However, subscribers are the ones who are most likely to watch your videos – so the more you have, the better your viewership!
2. YouTube Affiliate Marketing
Affiliate marketing is a marketing arrangement in which an online retailer pays a commission to YouTubers for traffic or sales generated from the YouTubers' referrals.
Promoting affiliate links can be a massive earning opportunity for channels that offer in-depth tutorials as well as insightful product reviews.
For example, if you recommend a product and a user visits your link to buy, you'll start earning commissions.
You can place these links in the first few lines of your description and speak about your link in your video content.
A YouTuber may be approached by a company asking them to review their product. The YouTuber will then talk about the product's features, and how the viewers could best benefit from using the product/ service.
If the viewer ends up making a purchase, the YouTuber will receive a percentage of the purchase price.
Affiliate links are relatively common on YouTube – and the larger your subscriber base, the more money you're likely to earn.
This can take many different forms, but typically it falls into these three categories:
Firstly a video unboxing the product you're trying to sell
Secondary a video in which you recommend the product or service
Thirdly a video reviewing the product
Advertisers will pay YouTubers based on CTR (click-through rate, or how many people click that link you included), conversation rate (how many people actually buy the product through your link) and then commission on the product itself.
So, let's say a video has a CTR of 2 per cent and a conversion rate of 3 per cent after 1 million views. The YouTuber is making $5 per sale and 600 people buy the product.
That means the YouTuber makes $3,000 for every 1 million views from affiliate marketing
3. YouTube Sponsorships
The first step a YouTuber can take toward monetizing their videos is to join the YouTube Partner Program. This allows YouTubers to be paid through views and through advertisements served on their page.
If a YouTube channel has a lot of subscribers and high engagement, the YouTuber could also get companies to sponsor them – and get paid for business promotion on their channel.
Companies are constantly looking for ways to get exposure to people who may be interested in their brand.
Since YouTube is the second largest search engine with roughly about 1.9 billion monthly users, it is the perfect platform for companies to engage with their potential customers.
For sponsorship to take place, the audience of the YouTube channel should be made up of people who the company wants to target.
As you begin making money, you create an account through AdSense so the advertisers can pay you as views or clicks come in. You can only direct deposit your earnings when your AdSense account reaches more than $100.
4. Market Your Goods On Shopify
Did you know that YouTube is the second largest search engine in the world behind Google? From a marketing point of view, it doesn't make sense to ignore this massive resource.
One of the best money-making opportunities is to use YouTube to sell your own physical products.
Let's assume that you already have a product to sell. You can set up an eCommerce storefront using a resource like Shopify, and then produce videos that fit into your product's niche.
At the end of the videos, you can produce calculated CTAs that funnel traffic to your product landing pages.
There's obviously a lot more to it than this, but for all intents and purposes, that's what the conversion funnel looks like. If you have a good product and your videos are simple and engaging, this funnel will work almost every time
5. Become An Amazon Influencer
The Amazon influencer program is becoming more popular. This influencer program allows you to maximize your YouTube (social media in general) presence to make money via Amazon recommendations.
After joining the program, you can review and recommend products and direct your viewers to Amazon to purchase via affiliate links. When your viewers click through and make an Amazon purchase, you get your cut of the commissions – typically 8-10%.
However, this program isn't open to everyone. Social media follower count and other metrics dictate approval odds.
Read Also: Most Useful On-Page SEO Techniques
6. YouTube Marketing Funnel
Optimize your YouTube channel for sales. Choose your niche, become a YouTube partner, and start planning your marketing funnel.
YouTube is one way to spread your message, but you can make more money by using YouTube in unison with a blog. That way you're collecting more email addresses and eventually selling products to your fan base.
For example, if you write a blog post about an affiliate product you're recommending, repurpose that content, and create a YouTube video embedded in the post.
Then send users from YouTube back to your blog and to the affiliate links to both earn commissions and build blog readers.
Requirements To Monetize A Youtube Channel

Anyone who wants to start making money on YouTube will need to reach these metrics before they can start earning any income from it:
A minimum of 1,000 subscribers
At least 4,000 hours of watch time within the past year
Both must be met within a single 12-month period
Plus, YouTube is highly competitive. There are thousands of channels on just about anything: from celebrity news commentary to playing video games (all day!). From rants about random topics and pop parodies to diaries of parents raising young children.
So, if you're thinking of starting a YouTube channel with the hope of making money, you'll need to come up with something uber-unique that people can't get enough of.
Making Money on YouTube is possible, but it's hard to make money with just YouTube alone. It's vital to have a platform that you own like a blog and use YouTube as a secondary traffic stream.
One benefit is that YouTube SEO is not yet as competitive as organic SEO. If you can get in now and start generating traffic, you'll be in a better place by 2020 when the competition is more fierce
Conclusion:
However, making decent money with YouTube is difficult. With stricter rules and regulations, aspiring YouTubers need to try a lot harder to be able to make this platform lucrative.
SEO Content Writer with over 4 years of experience in On-Page SEO which gained me an award for excellence.
This is my web space where I share helpful guides to help you earn money legitimately.
I register brands with CAC, create websites and offer Business Consultancy services. For business deals, contact me