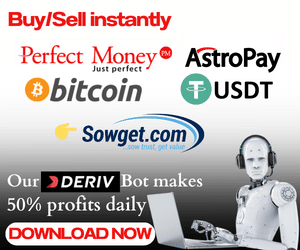 Best Payment Apps for mobile is our review for today, its no doubt that Mobile Payment Apps are becoming increasingly important. Credit and debit cards make it easy for customers to make purchases in-store and online. They also allow users to access cash, either from ATMs or on cash-back purchases in-store.
But neither has allowed consumers to transfer cash between one another. And with increasing discussions of a cashless economy, the ability to transfer funds on a person-to-person basis is becoming increasingly relevant.
Have you ever gone out with your babe but the restaurant wouldn't split the check? If you don't have the cash to pay part of the bill, you might get stuck with the whole bill which could be very embarrassing
Thankfully, everyone has smartphones and can easily download payment apps to solve this problem.
Each payment app has different features to consider. In particular, you should look at:
Limitations on how much you can send.
Costs to send or receive money.
When you're looking for a payment app, you should consider multiple factors. First, you'll want to make sure the payment app is compatible with your phone.
For instance, Apple Pay won't work on Android devices. You'll also want to consider how much the app costs to use. Some are free, others may charge fees to send or receive money.
Best Payment Apps For mobile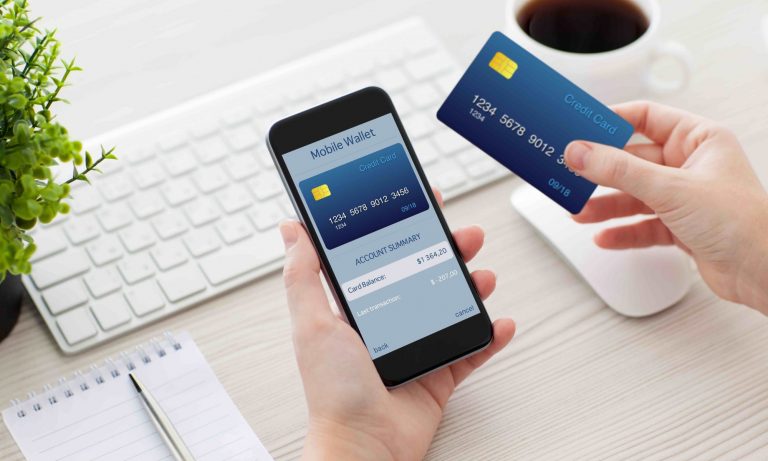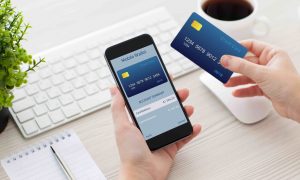 A mobile payment app lets you send money from your phone, either to other people or to a payment terminal to buy something in a store. below are our selected mobile payment Apps for business
1. PayPal


PayPal offers the ability to transfer money to and from any U.S.-based bank account and many foreign accounts. There is no fee to transfer funds to family or friends from a PayPal balance or bank account balance, but PayPal does charge fees to send from a credit card or convert currencies.
PayPal is one of the oldest mobile payment Apps available. Though receiving and sending funds can take a while longer, you can also use PayPal to pay for purchases at various establishments, and it's capable of handling international transfers. It's free for friends and family to send and receive money to and from each other.
You can send funds to anyone with an e-mail address, whether or not your recipient has a PayPal account. To receive the funds, though, the recipient must have a PayPal account associated with that e-mail address.
If you have a PayPal account, you can add and withdraw funds in many different ways. You can associate your account with bank accounts or credit cards for more direct transactions, including adding and withdrawing money. Other withdrawal options include using a PayPal debit card to make purchases or getting cash from an ATM or requesting a check in the mail.
2. Venmo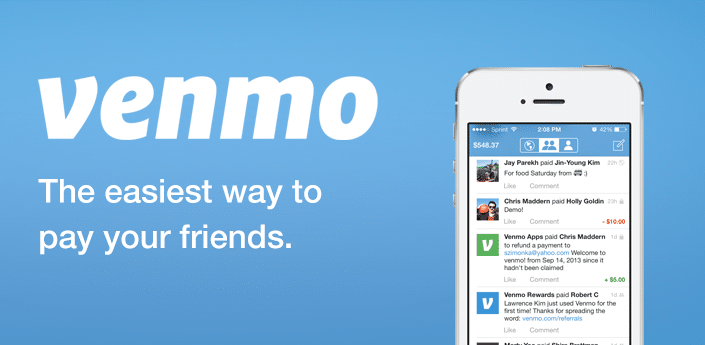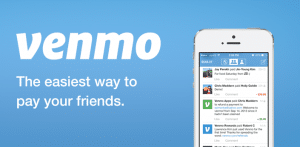 Venmo is owned by PayPal, however, Venmo is a very different app than PayPal. Venmo is an app designed primarily to send money to friends, with an embedded social aspect.
And, while you can sign in and access your account on the internet, it is a mobile-first experience built primarily for use on the go with your smartphone.
Venmo works by linking with your bank account and (optionally) a credit or debit card. Transactions made with either your bank account, debit card, or with your Venmo balance are free, while a standard 3 per cent fee is added to credit card transactions.
You don't need to add any money to your Venmo account, but if a friend pays you, you will need to request to withdraw those funds; that money is then typically deposited into your account the next business day.
You can use Venmo with contacts, as well as with select businesses. Venmo uses encryption to keep transactions and app data secure.
3. Cash App (Square Cash)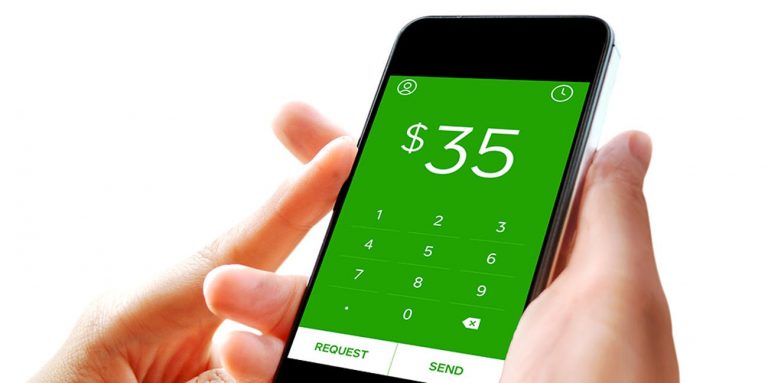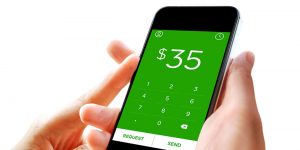 Cash App (formerly known as Square Cash) is a mobile payment service allowing users to transfer money from one person to one another using a mobile phone app.
With just a simple link to your debit card, Square Cash allows you to quickly send, receive, or request money from friends and family. Perhaps its most useful feature is how quickly money is deposited into your bank account once a transaction is complete.
The company was founded in 2009 by Jack Dorsey and Jim McKelvey and launched its first app and service in 2010.
Square Cash (Cash App) does pretty much the same thing as Venmo, but without the social features. You can send money to, or a request from, anyone with a Cash App Account, and funds are drawn from a linked bank account via debit card at no cost.
Cash App has a wallet feature, like PayPal, or the ability to send from a linked account without holding funds in your digital wallet. the company recently added the ability to buy and sell Bitcoin to the Cash app as well, which gives it a unique feature compared to other popular payment apps.
Click here to know more about CashApp
Square Cash transactions are free but only work with debit cards — not with credit cards or bank accounts.
Free transactions are limited to $2,500 a week. Square Cash Pro, which is aimed at small businesses, has no dollar amount limit but charges 1.5 per cent for debit card or bank account transactions 
When using your Cash Card to withdraw funds, the maximum amount that can be withdrawn at an ATM is $250.00 per transaction, $250.00 per 24 hour period, $1,000.00 per week, and $1,250.00 per month.
4. Google Pay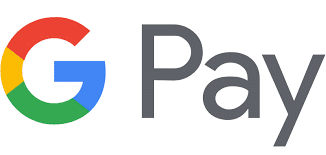 The fourth on our list for today is Google Pay, Google offers a tool to do almost everything one can do online, and sending money is no exception.
Google Pay is unique in its integrations with other Google products, including Gmail. Yes, you can send money to someone by e-mail using Google Pay and Gmail. If you have a Google account, you are essentially already signed up for Google Play.
Google Pay is the fast, simple way to pay on sites, in apps, and stores using the cards saved to your Google Account. It protects your payment info with multiple layers of security and makes it easy to send money, store tickets, or cash in on rewards – all from one convenient place
Like most Google products, it is well designed and easy to use. It works with the dedicated Google Pay app or through other integrated Google services. There are currently no fees to use Google Pay.
The old Google Pay Send has been folded into Google Pay, which makes it easier than ever to send and request money from friends within the U.S.
You can use your fingerprint sensor to access the app and choose to send or request money via the Send tab at the bottom right of the Google Pay app.
Google Pay has a minimal and easy-to-understand user interface, and money can be transferred into the bank instantly. You can also request the same amount of money from up to five people at once and have the app split the charge for you, which is ideal for settling restaurant bills.
5. Western Union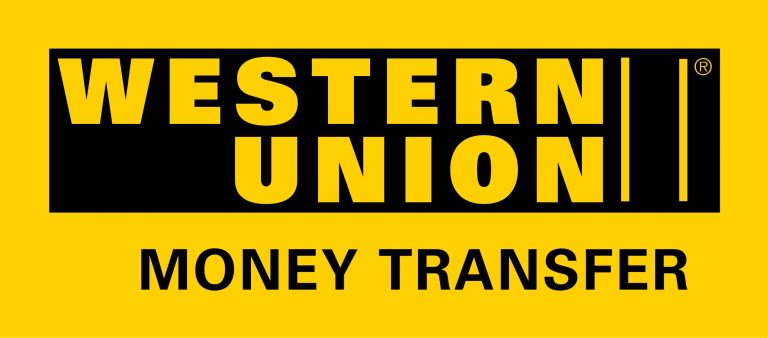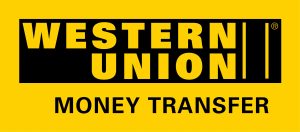 Not only does the Western Union app allow you to transfer money among friends and family, but it grants you the ability to send it to over 200 countries and territories. It also lets you know how much your money transfers should cost and provides all Western Union branch listings.
Western Union provides a means of moving money from person to person and place to place for people who may not have options in the traditional financial world.
As one of the leading money transfer companies, it has a significant amount of market share, allowing it to dictate to customers things like transfer fees and terms.
With this in mind, it is an often expensive option that can still be helpful for people who need to transfer money in a hurry. While it has limited use from a commercial standpoint, it is a viable tool for personal use. With this in mind, it pays to investigate how Western Union truly works.
WEstern union works very simple You go into the location, write down the name and location of the person you want to send money to and choose how much you want to send. Western Union will then assess a fee.
That fee can be as much as 10% if you're sending a smaller amount of money. The more you spend, the higher the fee will be. It will get progressively smaller as a percentage
Once you give Western Union the money and its fee, the clerk will provide you with a control number. You will then have to give the number to the person who will receive the cash on the other end.
They can then take the number and their identification card to a separate Western Union location. The agents there will pay out the money transfer, giving your friend or loved one the cash amount you sent.
This can all happen within a matter of minutes if you select the "Money in Minutes" option at the Western Union location.
Many people use Western Union to make international money transfers. It can be quicker than doing an international bank wire, and you won't have to deal with bankers to make it happen.
The process is much the same. Western Union apply a bit more scrutiny to these transfers, however, as they are required under federal law to take measures that ensure their customers are not using the service for fraud or money laundering
6. Apple Pay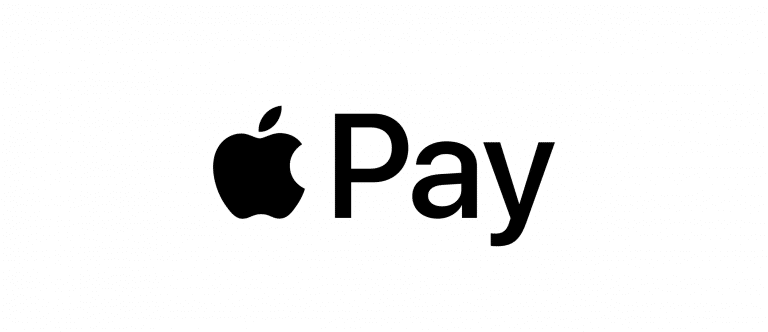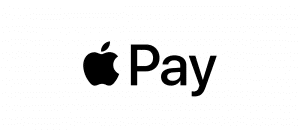 Apple Pay is a mobile payment and digital wallet service by Apple Inc. that allows users to make payments in person, in iOS apps, and on the web. It is supported on the iPhone, Apple Watch, iPad, and Mac.
It digitizes and can replace a credit or debit card chip and PIN transaction at a contactless-capable point-of-sale terminal. Apple Pay does not require Apple Pay-specific contactless payment terminals; it works with any merchant that accepts contactless payments
Apple's mobile payment system does work with federal payment cards, including Social Security and veterans benefits that are paid through debit cards.
This includes the Direct Express payment network and government cards issued through GSA SmartPay. Apple Pay is also supported by transactions with the federal government, meaning you can use Apple Pay to buy tickets and gift shop items at national parks
Apple Pay works anywhere that accepts contactless payments. If you see the contactless payments symbol or the Apple Pay symbol near readers at the checkout, they will accept Apple Pay.
It's supported by hundreds of thousands of stores and restaurants worldwide. Over 75 per cent of stores and restaurants in the US support Apple Pay and over 85 per cent in the UK. Australia has support in 99 per cent of its stores and restaurants.
7. Payoneer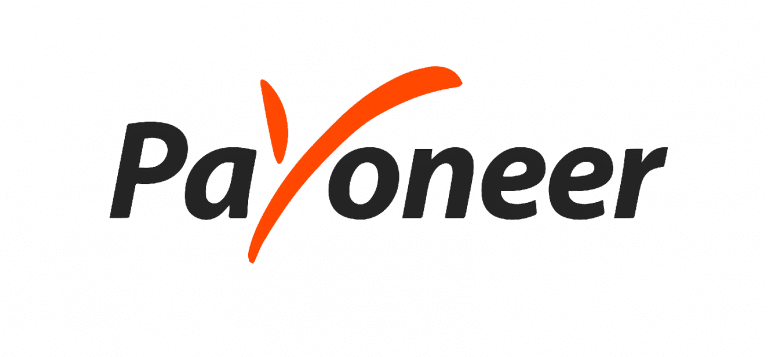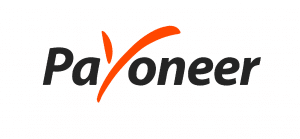 Payoneer is a financial services company that provides online money transfer, and digital payment services and provides customers with working capital
Payoneer offers you several ways to get paid. You can use your Payoneer account to receive funds from US, EU, UK and Japanese companies through the Global Payment Service.
You can also bill your clients directly and send payment requests with the Billing Service. And if you're working with a company that has a direct partnership with Payoneer, you can simply link them to your Payoneer account.
Payoneer is aimed at businesses, professionals, digital marketers, product/service marketplaces and freelancers. Payoneer provides currency conversions, direct payment solutions, integrations and means for businesses to pay their contractors, employees and others.
It enables businesses and professionals in over 20 countries and has over 4 million customers.
There are two ways in which you can receive funds through Payoneer
When you use Payoneer to get paid by clients by sending them a payment request, Payoneer sends them an email with details of the payment and the options to pay you. You will receive the funds in your Payoneer account within a few days depending on the payment option used.
It generally takes 2-5 business days for the funds to reach your bank account after you receive the confirmation email. Transfers within the US usually take 2-3 business days.
To get paid by marketplaces and companies by bank transfer, Payoneer provides receiving accounts that work like local accounts. So, you can receive local bank transfers in local currencies. Payments that come to your receiving account are transferred directly to your Payoneer account.
Other Payoneer customers can make business-related payments to you using one of the many ways available to them depending on their eligibility.
Payoneer is a revolution in the online payment system. You can sign-up for free, and get your prepaid Master Card in 30 days or less. Best of all, you will get $25 on your card when you send it, or receive at least $100 (you can Refer friends too).
With this trusted company, you can invite people and make $25 per valid sign-up known as a referral bonus. This is the only payment system that gives a free US Bank account, to receive payment as any regular bank account owner.
The money will be transferred directly to your card, and of course, you can withdraw money at any ATM worldwide. After signing up for your Payoneer card, you will be required to upload just one valid government-issued ID (international passport or Drivers license or Voter's Card)
Note: the details on your ID must correspond with the information you signed up with. The MasterCard is shipped to you free of Charge (by regular mail).
Delivery takes between 12 – 25 business days. If you need it urgently, however, you can opt to use the Courier Service company option to handle the shipment (not free of charge).

Use your Payoneer Card for online shopping: Payoneer is recognized by virtually ALL eCommerce websites in the world – Because, it holds a real U.S bank account. Use it to pay for products you buy from Amazon, Mrp Aliexpress, Walmart, Alibaba and even on your local Online Shopping Sites (Jumia and Konga).
8. WorldRemit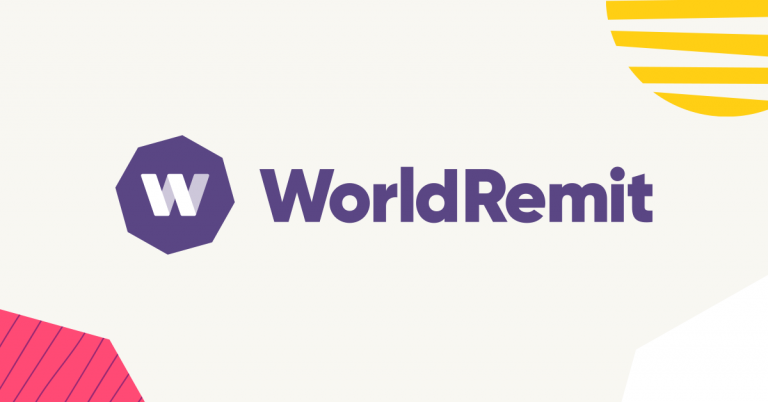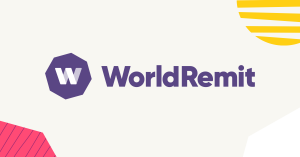 WorldRemit is an online money transfer service allowing people around the world to send money to their friends and family abroad.
The company was created in 2010 by Somali migrant Ismail Ahmed while studying at a university in London, who first recognized the opportunity to make money transfers cheaper and improve the experience of sending money.
WorldRemit is a low-cost alternative to traditional money transfer services, and the fact that you can transfer money anywhere and at any time using the WorldRemit website or mobile app makes it a highly convenient service.
There's no need to physically go to an agent location, line up and wait. Everything happens online, which means WorldRemit fees are more affordable than many competitors and its customers save on costs.
WorldRemit is an excellent choice for money transfers overall, but as with many providers, certain routes are highly competitive.
The WorldRemit exchange rate to Nigeria is particularly good for a variety of transfer combinations including sending money from the US and the UK to Nigeria.
WorldRemit fees depend on the amount, the payout method and where you are sending the money. For example, the fees for cash pickup are usually higher than for a bank deposit. While WorldRemit's transfer fees are usually flat, in some cases, fees will vary according to the amount you are sending
WorldRemit exchange rates depend on the payout method you choose. They are locked in advance so that you know exactly how much money will reach your recipient.
WorldRemit does not charge any other fees. However, if you are paying by credit card, you should be aware that your card provider might charge you a cash advance fee. It's best to check this with your card provider directly to avoid any bad surprises.
Also, if you are sending an airtime top-up, note that some countries apply taxes which will reduce the amount of airtime received by your recipient. If this is the case, WorldRemit will warn you before you complete your transfer.
How to send money with WorldRemit
You can instantly, securely and conveniently send a bank transfer to GTBank in Nigeria with WorldRemit online service
Here is how to do it
Select Nigeria as the country you want to send to
Choose a bank deposit as your payment service
Select your payout network – in this case GTBank
Enter the amount you want to send – our low fees and the exchange rate will be clearly shown
Then, you'll be directed to another page:
Create an account if you don't have one (you will be asked for your address, email, and phone number)
Enter your recipient's details – choose from a list of people you've already sent to, or add a new person by entering their bank details, full name, phone number, address, and email (optional)
Pay. Choose how you want to pay – bank account, debit/credit card, SOFORT, INTERAC, POLI or iDEAL (web) – then confirm the amount.
Your funds should be instantly available. Plus, you and your recipient will be alerted by SMS and email when the money is available.
What is a NUBAN number? 
NUBAN stands for Nigeria Uniform Bank Account Number. It's a 10-digit Bank account numbering system first created in 2011. The Nuban account number is quite common today, even though the traditional longer account numbering structures still exist.
How to find your GTBank NUBAN account number
There are three easy ways to do this without having to visit a GTBank branch:
SMS
Send 'My Account' to 08076665555. (Don't include apostrophes when keying number in)
You'll receive an SMS containing your Nigerian Uniform Bank Account Number (NUBAN), which is usually ten digits.
Please note that the message must be sent from the phone number you have linked with your GTB account.
USD
To use the USSD code, popularly known as magic banking, all you need to do is dial *737*6*1#.
You'll then receive a message containing your GTB NUBAN account number.
Please note that the message must be sent from the phone number you have linked with your GTB account.
Using GTBank online or mobile banking service
With the mobile banking app, all you have to do is log in, and your NUBAN account number will be displayed on the screen.
If you log in to the Internet banking website using your credentials, you'll see your 10-digit NUBAN account number will be displayed on one side of the screen.
Conclusion: Best Payment Apps for Mobile
Conclusively, these payment apps for mobile can make your life a lot easier. Rather than worrying about carrying around multiple credit cards or other payment methods, do you have any suggestions? Let's discuss this in the comment section
SEO Content Writer with over 4 years of experience in On-Page SEO which gained me an award for excellence.
This is my web space where I share helpful guides to help you earn money legitimately.
I register brands with CAC, create websites and offer Business Consultancy services. For business deals, contact me