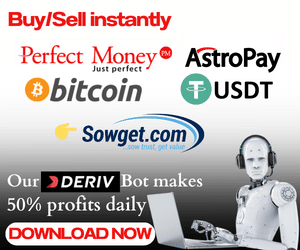 Welcome to the new post Most Influential Bloggers in Benue State. I hope you guys are having a great time and of course, enjoying the best moments of the season
There's no doubt that blogging has become a profession for most people who have made it successful online
but one would wonder and ask Is blogging profitable in Nigeria? because establishing your profile online as a successful blogger is nothing but a daunting task to bear
Blogging has expanded into one of the most profitable online businesses of all time. Have you ever heard that some bloggers are making six-figure earnings every year just for writing about something they love to write on an online platform?
Yes, you may have heard about the professional bloggers in Nigeria who are making such huge money from home quitting their jobs!
Fortunately, you can also follow the same way and start making passive income online. Blogging is definitely one of the best online passive income businesses ever, For most students blogging has become a side hustle where they make good use of their blogs to make monetary returns while they also focus on their academics
Someone like me I love it when I get amazing feedback from you guys. It is very much appreciated when you leave comments or send e-mails thanking us for helping you in some way
In Nigeria we have just a few numbers of bloggers who have made it successful in the blogosphere, the likes of Linda Ikeji, Jide Ogunsewa, Makinze Azeez and many others keep trending every day, these people have made millions blogging
Blogging is like a seed you planted that you cannot reap the same day. instead, you will have to nurture them, work on them, and then they grow, and mature before you can then reap them.
But if you venture into blogging with the aim of overnight success you're like planting today and reaping tomorrow even if you succeed reaping it will yield no good. Top bloggers in Nigeria will always tell you blogging is about passion
With that being said let us get over to our main topic of discussion today
Most Influential Bloggers In Benue State
The motive behind this blog post "Most Influential Bloggers In Benue State" is the fact that I was born and raised in Benue state so I thought it would be fun to write about my own state, "The food basket of Nigeria"
On my journey as a blogger, I met these great personalities who have written their names in the History books so far as blogging is concerned in Benue
In fact, Blogging can not be discussed in Benue state without the names of these personalities being mentioned and because of that I have great respect and appreciation for the hard work these guys have done in the blogosphere
1. Freesami Media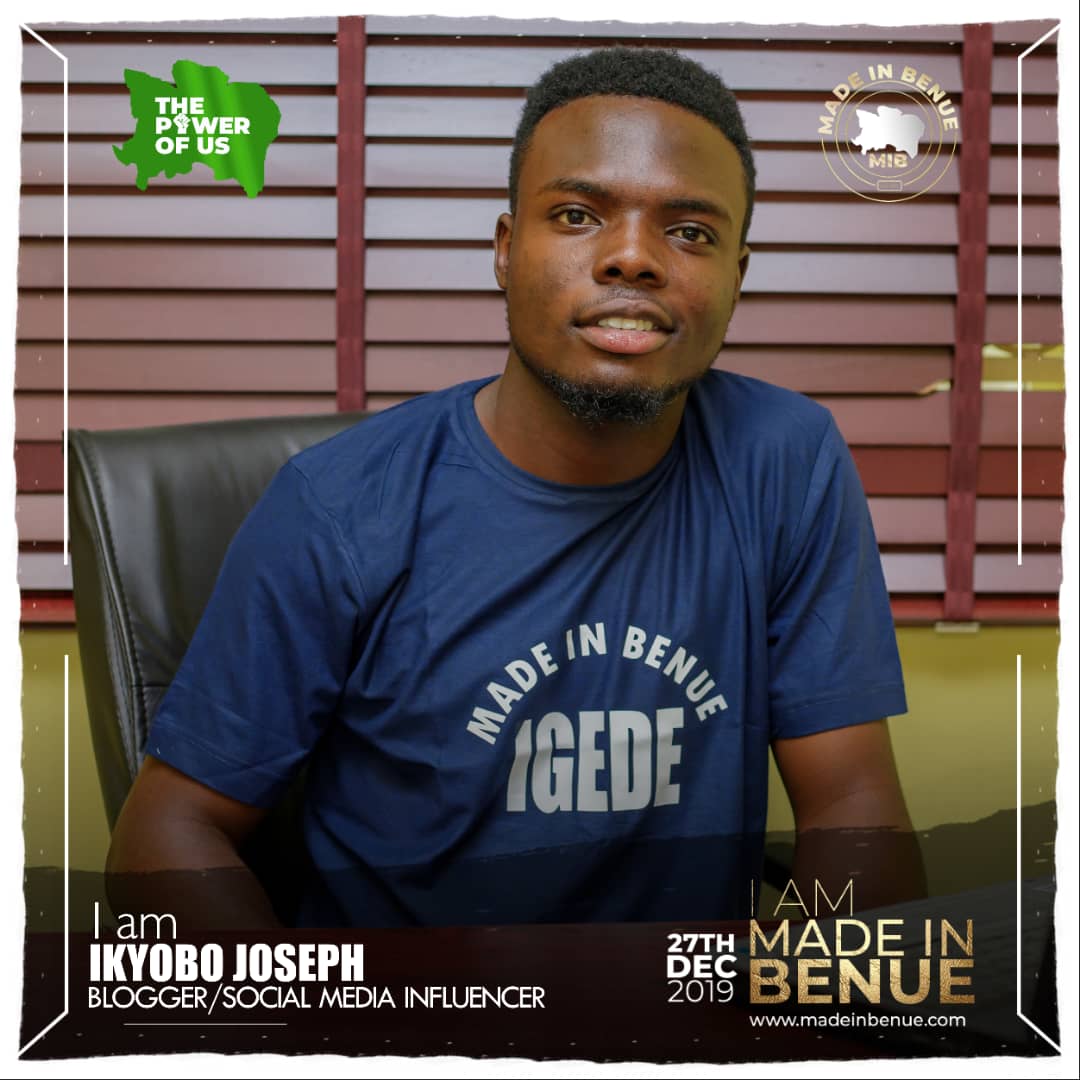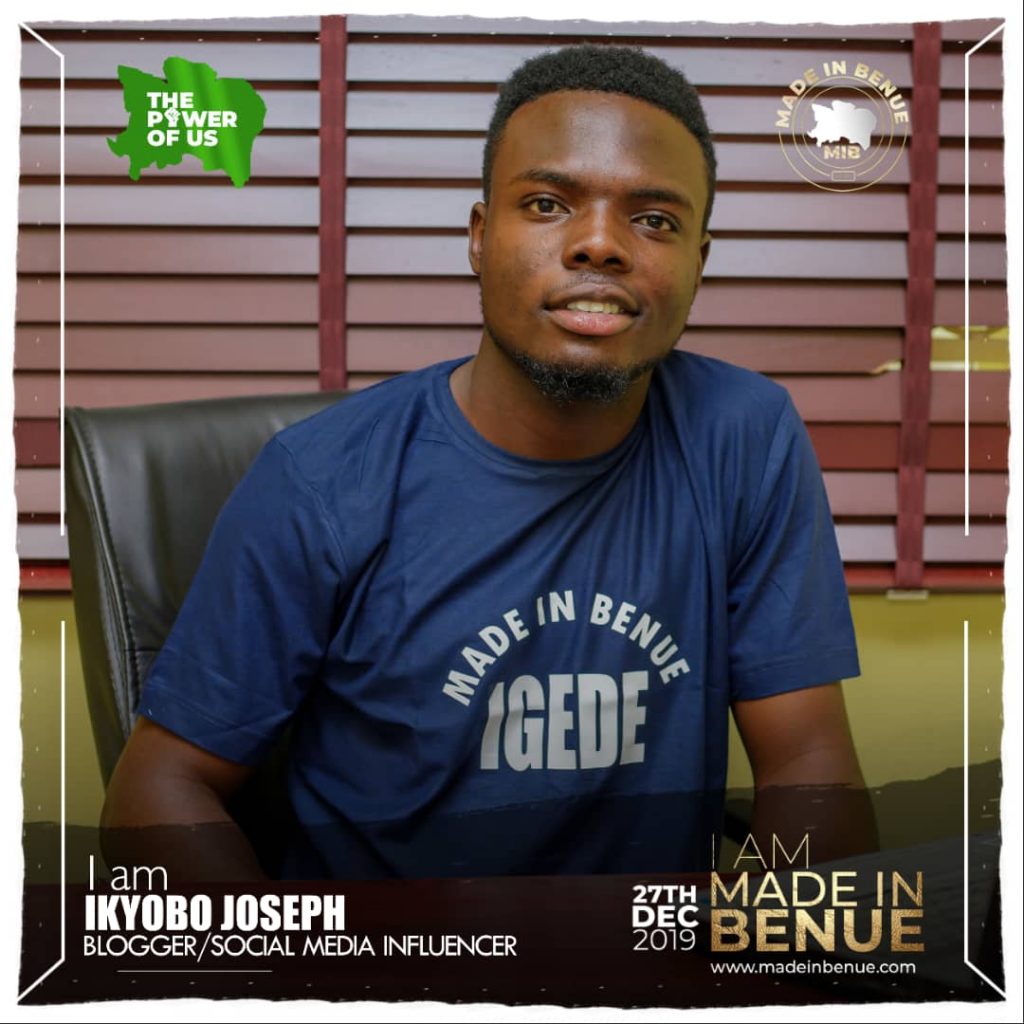 This guy is nothing but a Genius who is just extraordinary and because of that, he is our first pick on the list.
Freesami Media Concept was founded in 2013 by Ikyobo Jospeh Saater (Known by his Nickname Jaydiz), a Native of the Tiv indigenous tribe in Benue state.
Ikyobo Joseph is a multi-award-winning blogger/influencer who has won six awards in the cause of his blogging carrier
Freesami Media is a popular outlet that is widely renowned in Benue state and across Nigeria for not only promoting artists' songs but also projecting a possible business platform for selling their songs and making triple monetary returns.
Over the years Freesami has been tasked with the responsibility of digital marketing and distribution all over the world.
Several awards and nominations have been received for our hard work and perseverance over the years.
Freesami received its First award in 2016 as the Benue State University Entertainment award as best Blog of the year
In 2017, it added another accolade to its name by winning the Best Blogger Of The Year, King Of Dance (KOD), Jos Plateau State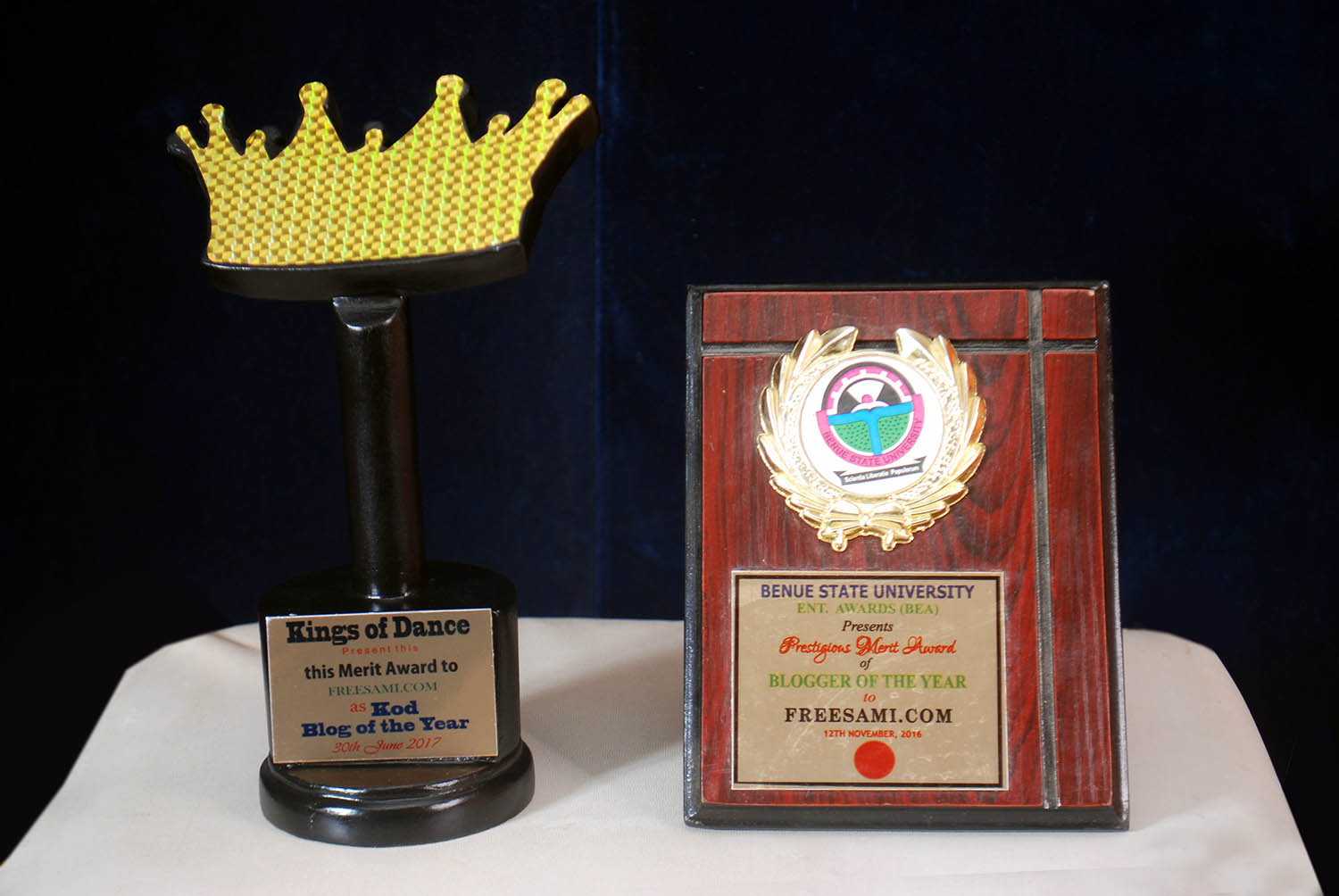 Again Freesami Media was given an award of Excellence as
Best Online Blog/Reporter Of The Year at the Abuja Entertainment And Meritorious Awards 2019
Other notable nominations include…
One Time Profile Awards Nominee And Also A One Time Middle Belt Heroes Award Nominee
Back in 2016 Freesami media was a part of one of the biggest sports festivals in Africa Tagged "Mark D Ball" Unfortunately it didn't hold but the impact of Freesami was highly recommended.
Freesami Media Brand has also collaborated with Mr. Pr services, They were opportune to work with the Igbenedion family as a media aid, not only that, The company produced MTN's Project Fame season 9 winner Okiemute.
Ghetto Life award nominee to mention but a few the importance of Freesami media to the Benue Entertainment industry can not be overemphasized as it is quite coherent enough that this media company has successfully cemented a difference for generations to come
It is in this regard the Organizers of FGNC is recognizing and celebrating incredible individual from north-central Nigeria like Freesami Media who have stood out in their field of life as Entertainment Blog Of The Year In Central Nigeria
Visit Freesami.com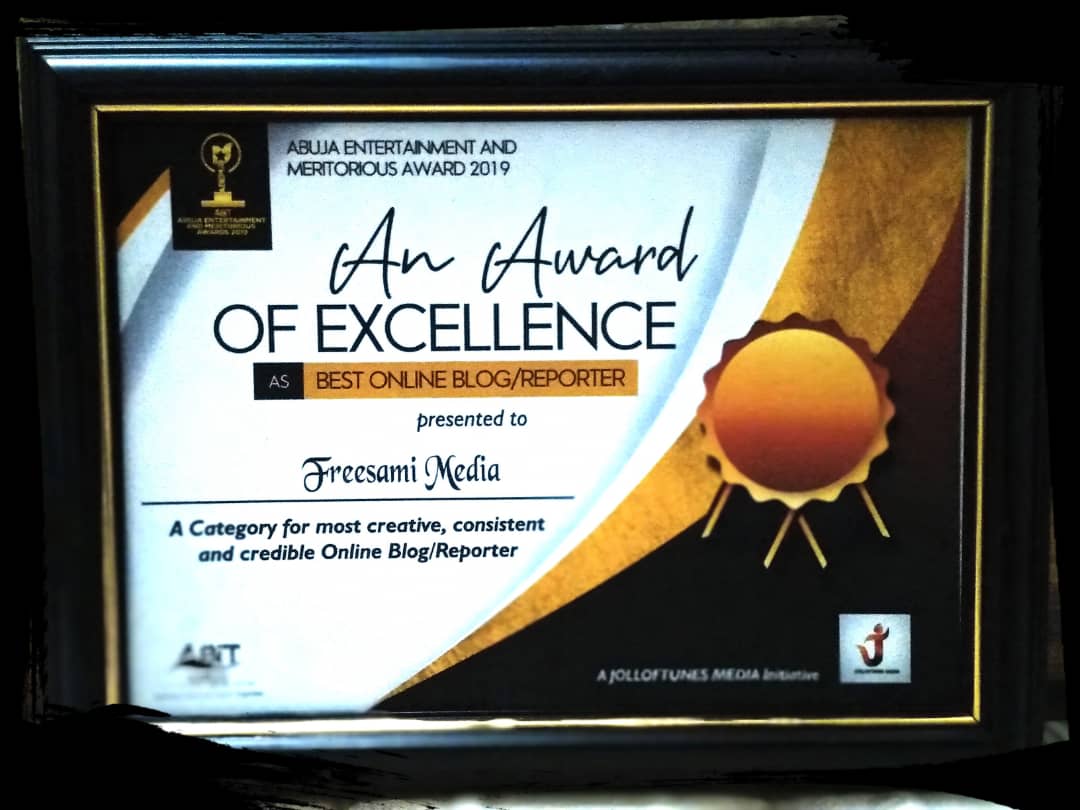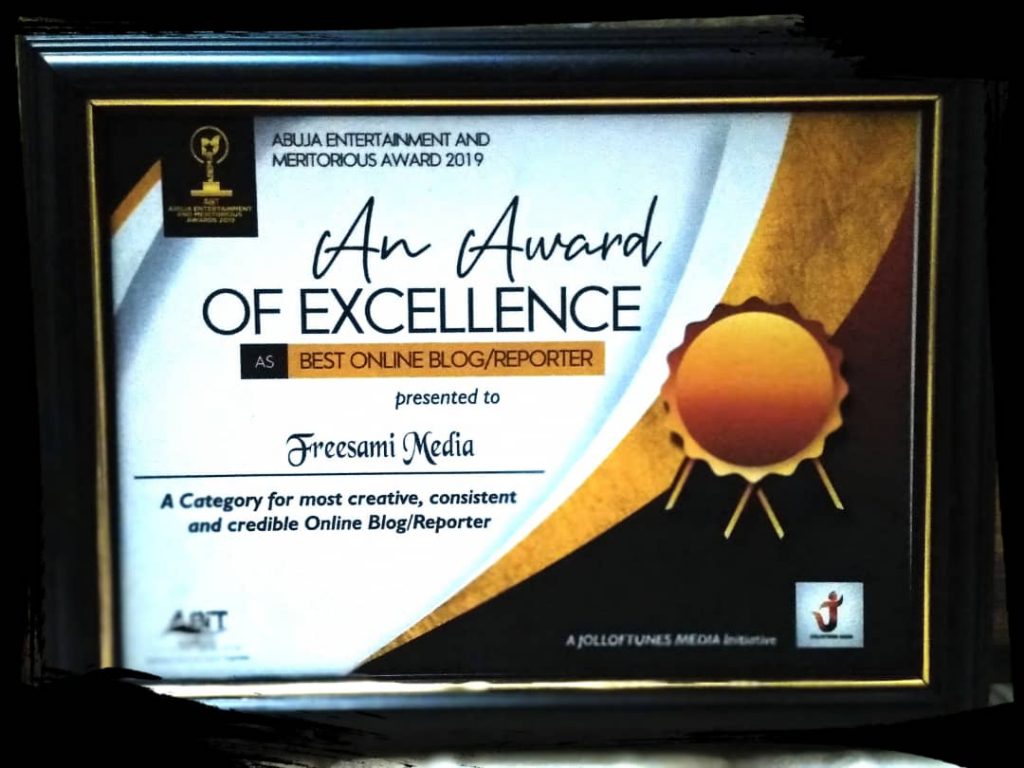 If there is any blogger who is extraordinary. Its Freesami Tiger
2. Cruz9ja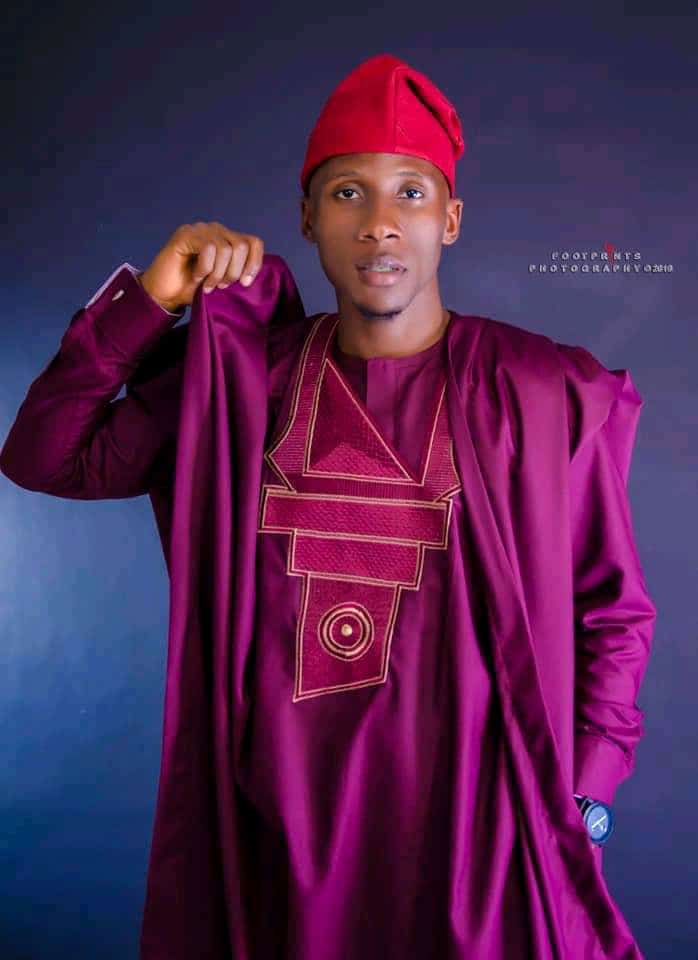 Cruz9ja has proved to be a very vital medium so far as entertainment is being mentioned in Benue state
The Founder Tsepav Godwin Terhemba is also an indigene of Benue State and a graduate of Accounting at Benue State University Makurdi.
He is a very passionate and hardworking guy who has taken blogging in Benue state to a higher elevation through his hard work
Over the years Cruz9ja Team has proven to be the best media outlet for entertainment in Benue state and across Nigeria
The CEO, Tsepav Godwin is a Qualified Chartered Accountant which makes him the youngest chartered accountant from Benue state and the middle belt at large
Notable awards include Middle Belt Blog Of The Year 2018 at The Middle Belt Hero's Awards
Visit Cruz9ja.com.ng
3. WinnaijaTV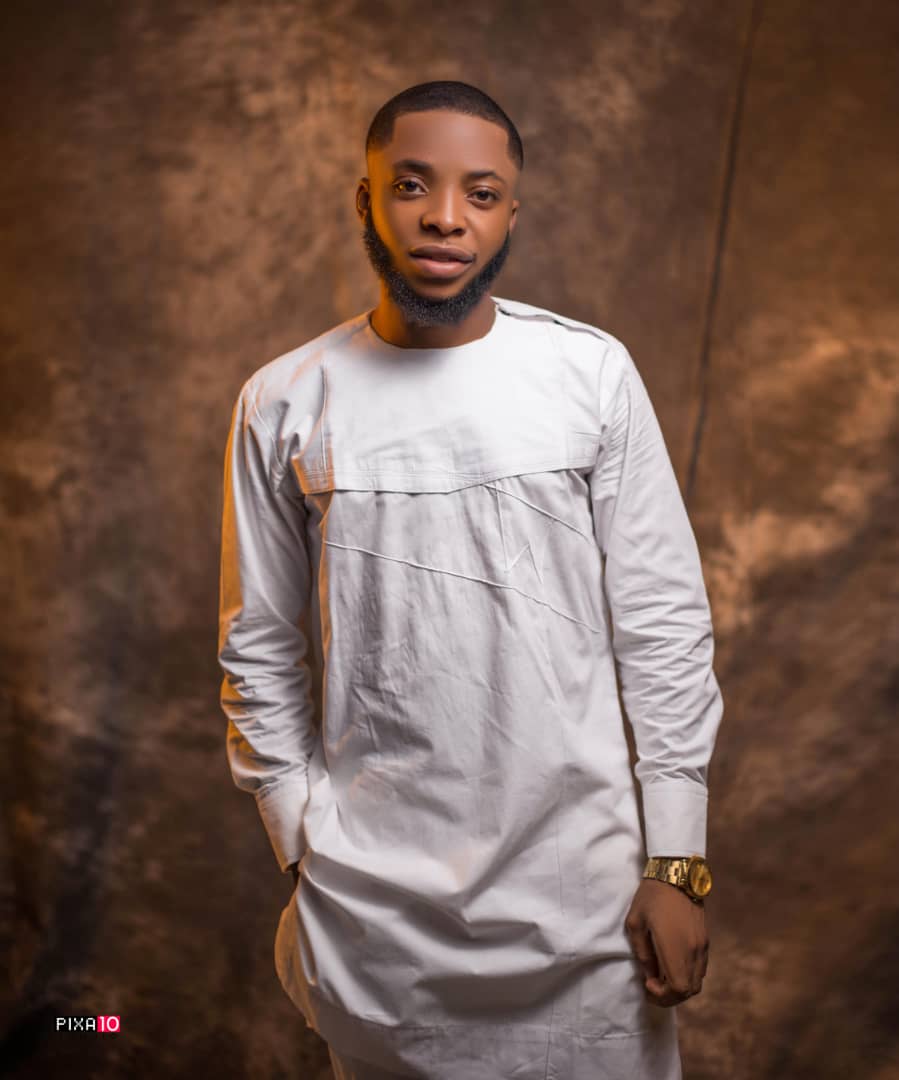 Winnaijatv is your news, entertainment, sport, education, and gospel fashion website. It provides you with the latest breaking news straight from the entertainment industry in Benue state and globally
Winnaijatv was founded back in November 2017 by Amonye Victor Ochofie
also known by his Nickname "Winner"
As Published By The Sun Newspaper.
AMONYE VICTOR may appear like your regular guy, but the 23-year-old Home Scientist
Undergraduate of the Federal University of Agriculture Makurdi Benue Stae is the founder of one of
World's biggest music, video, download and news, sport, stories, education, etc
websites, wínnaija.co
In the university, he speaks with Emmanuel Benson (Beck) on his plans to reinvent the platform, the challenges he has had to deal with and a whole lot of other issues.
An Interview With Winnaija Boss
How did WINNAIJA come to be?
I actually created it last year on 15th November 2017,
to be precise. It was a public holiday for my school. I was fresh on campus at the 200 level then.
Have always been a good internet user and I actually undergo some training in web design in Lagos in the year 2014 – 2015.
And then, I did a check and I discovered that most bloggers have no knowledge about web design. What they do is, outsource their design and programming jobs to outsiders and those ones build based on their own understanding. But as one who has the knowledge, I know what is lacking in different platforms in Nigeria.
So I built a website to address those challenges I also got inspiration from other blogs and what motivated me the most is when I go to other blogs and can not download music, video etc they made things hard for a young guy like me.
That was how we started. At what point did you realize it was something big? With most blogs, users had to search a lot. We do most of the hard work, and then get most of the information we think the World wants to know.
There was an issue with UAM's RESUMPTION in 2017, they already announced the date of their Resumption. It was on all Nigerian blogs but it was very hard for users to get the information.
So what we did was create a page for UAM information. That was how we were able to grow based on what we thought our users wanted.
Music in Nigeria is a very lucrative business, but there was no platform offering very flexible
music downloads. What we did was that people wanted to comment. They wanted to talk about new releases even after downloading. Now, we are a niche-less blog. We do music, football, and almost anything. We are not just a music
website, but as it is, we don't think there is a music website that can compete with us.
How were you able to fund it at the beginning?

There is a quote that says 'start anyhow'. When I started back in 2017, there was\ no financial power.
I just started anyhow with cheap hosting,  I was able to build very good traffic with them.
After 5 months I saw that this was something promising. Then I started looking for how to raise money.
In May 2018, got a good server and started paying, but we have really grown from 10,000 visits monthly to 5 million page views monthly. Now, we have between 10 million to 20 million page views on average. And then, the server fee has really increased. But with hard work and sponsored content, we have been able to tackle those bills.
Today, we pay up to 500 dollars monthly to just have our server running. We have about 10 staff members now What is the concept behind Winnaija TV? Every day, we put up a post on Winnaija asking people's opinions about happenings in the entertainment industry.
And then, there are a whole lot of comments that generate buzz. We noticed that the way people comment on blogs is actually different from the way they speak in real life.
We posted one on our platform because we know Nigerians would like to be more specific. So what we
are trying to do with Winnaija TV is basically
street interviews, exclusive engagements. We also have a program called Rap Attack where we will bring students from different schools to do something like a rap battle and then put them up for
Nigerians to watch.
How soon do you intend to float the TV?
By the first week of January 2019, we will be putting up our first content. Then we can now decide what content to drop on each day of the week but we can boast that Nigerians will actually enjoy the concept of Winnaija TV.
What other concepts are you exploring? We are into show and Entertainment already we are working on various projects and in a few weeks, we will also be changing the face of our platform because we want to be more professional.
Notable Awards



UAM Best Blog Of The Year 2017, BUEPA Best Blog Of The Year 2018, Outstanding Blog Of The Year 2019 FUAM AWARDS
There's no doubt MC winner has been Proven to be the most influential blogger in Benue state
4. LegacyTips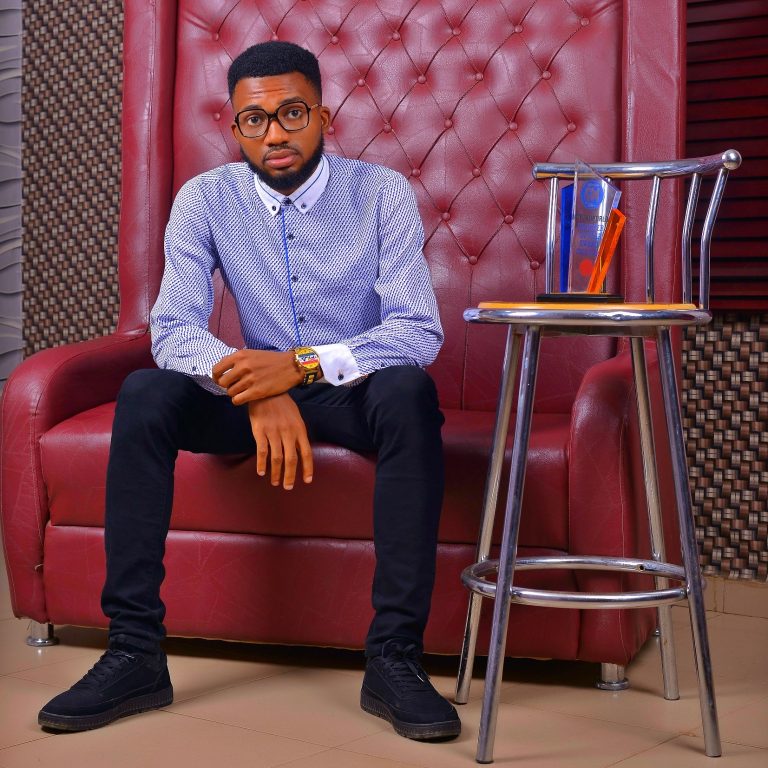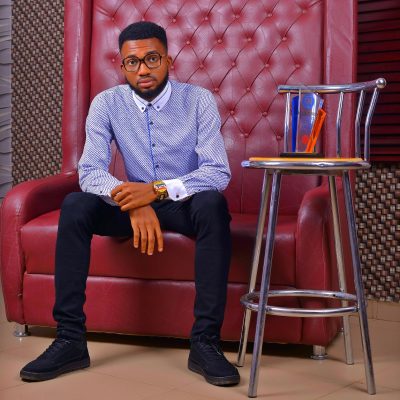 LegacyTips came to prominence on January 16th 2019 and was founded by Legacy Benjamin (born; Benjamin Targba Terhide) who hails from Benue State.
Legacy Benjamin is a graduate of BSc. (Edu) Integrated Science from the prestigious Federal University of Agriculture Makurdi, Department of Science Education.
His passion and burning desire for blogging started in 100L after meeting some top bloggers in the industry online.
These days aspiring bloggers are often interested in the Music and entertainment niche but Legacy Benjamin is unique and doesn't like competition. He has said it severally that competition is an enemy to the genius he was born with.
He is a Pathfinder who explores untraversed regions and brings out new innovations with his creative ideas.
The handsome and fresh-looking blogger ventured into the make money online niche as a way to seek financial independence from his parents coupled with the desire he had for one of the top income programs of 2018 (NNU Income) where he was able to make money online with his smartphone.
Over the years LegacyTips brand has been tasked with the responsibility of reviewing income websites in Nigeria. It is a business blog that focuses on engaging people and helping them in various ways to earn money legitimately both online and offline.
In addition, the brand also helps upcoming bloggers with useful blogging tips and mentorship services that will position them for success in the blogosphere.
Again, Legacy Benjamin possesses himself as a CAC expert; helping business owners to legally structure, protect and position their businesses for growth by registering with the Corporate Affairs Commision.
In the future, LegacyTips aims to become one of the biggest business blogs in Benue State and Nigeria at large offering make-money tips and creating business-based content.
Legacy Benjamin is also the founder and brain behind FirstClassNigeria, A blog that focuses on the Education, information, and culture of Nigerians, having graduated in the field of education at UAM
When asked about the reason behind his success in the make money online niche he said everybody is capable of making money if he has adequate rightful knowledge, however, he also highlighted 4 key things that would make money successful in any bogging niche
Adequate Knowledge
Smart work
Consistency
Patience
Legacy Benjamin may not be one of the most renowned bloggers in Benue State because he is not in the entertainment niche but his creativity and hard work should never be undermined.
He is one of the finest and coolest personalities you could ever meet, he is one of a kind and is always exceptional in everything he does.
Notable Awards
Over the years LegacTips brand has been offering enormous value to top companies, income websites and many business brands in Nigeria.
On October 26th, 2019 a few months after its launch LegacyTips received its first award as;
Giftalworld Blogger of the Year 2019

And that summarizes how hardworking the young blogger and Entrepreneur has been to date.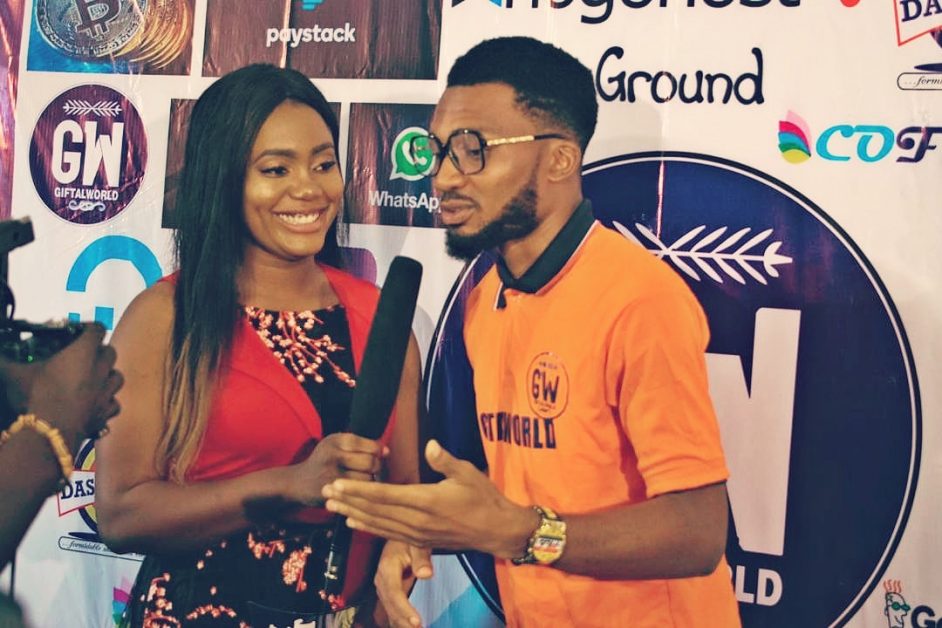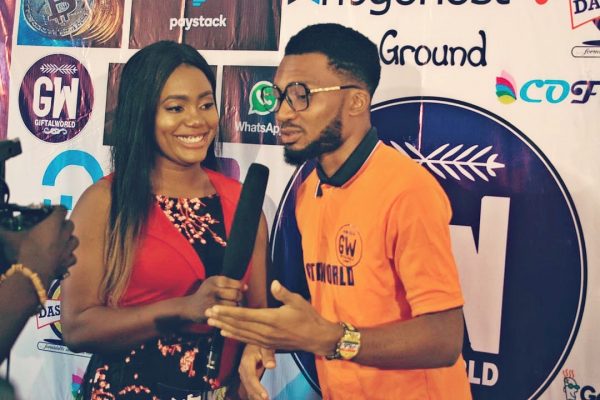 5. BonezWorld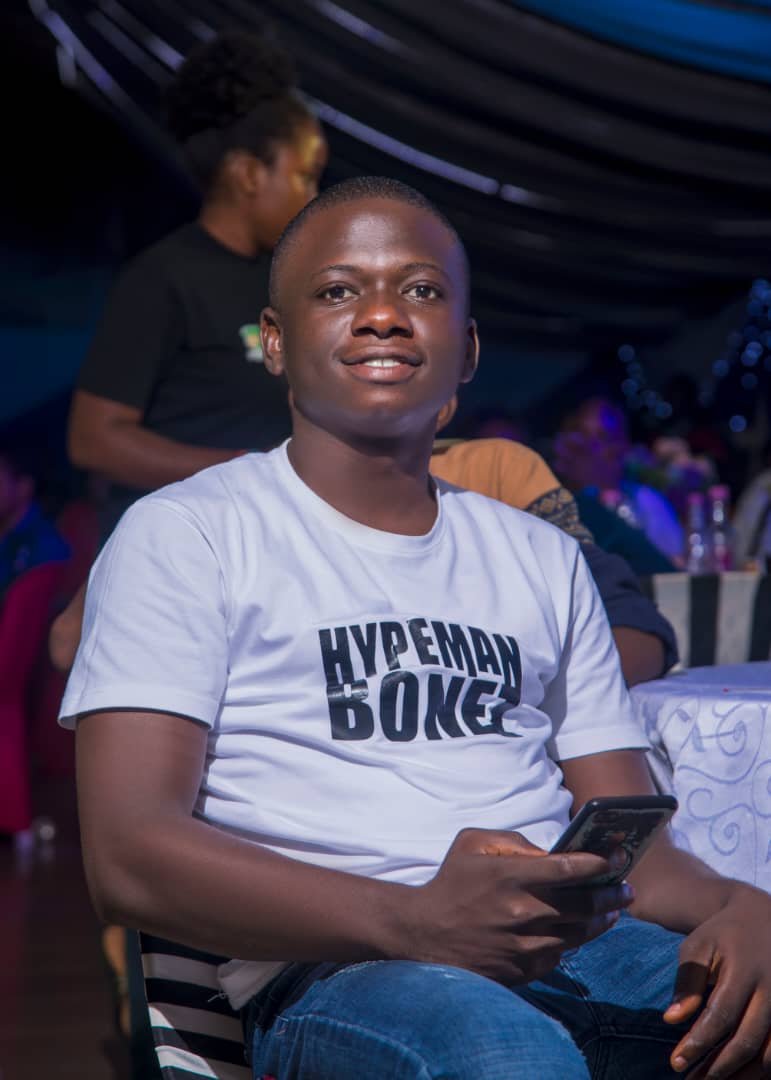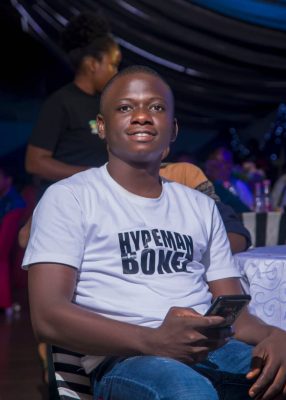 Bonezworld goes with the Real name; Kuhe Ephraim Aondohemba, a Tiv Boy from Benue State. He is currently a graduate of the Department of Library and Information Science, Benue State University Makurdi.
Kuhe Empraim was born on the 5th of May in Makurdi, Benue state. He is from the Kwande local government. Bonezworld started his primary school education at Corona Nursery and Primary School. He later transferred to Christ Apostolic Primary School.
His dad retired and they started facing financial problems so Bonezworld had to transfer to Saint Catherine Primary School in primary six to complete his primary education.
He started his secondary education at Government College, Makurdi. But in SS 2, he had to transfer to Saint Joseph Science and Technical College where he started from SS1 because his dad wanted him to study computer science since the school is a technical school.
At first, He rejected the transfer but he had to accept his fate since his sister convinced him. After graduation, Bonezworld was admitted into Benue State University to study Library and information science.
The Young CEO of Bonezworld is from a family of 7 with 6 boys and 1 girl. He is the 4th child. 
Ephraim's dad died in 2014 but his mum is still alive. Her name is Kuhe Mwuese Caroline.
His dad Mr Stephen Ahembe Kuhe was a retired accountant from the office of the Auditor General, Benue State.
The Young Entrepreneur started blogging in 2011 but he made it official in 2019.
He is affiliated with Od Woods, Slikish, Rapizo, AJ Natives, Dynamic Twins, Too Prince, JJ Debusta, Makizza, Lady Pesh, B33is, JT Warrior, McDow, Slizeboy Ability, Demyh Jaga, Terel, Bank Alert, Penny Boy, Lil Jax, Quebee, IG Beats, Maps Styls, Star Crown, Teemo IG and so many more too numerous to mention.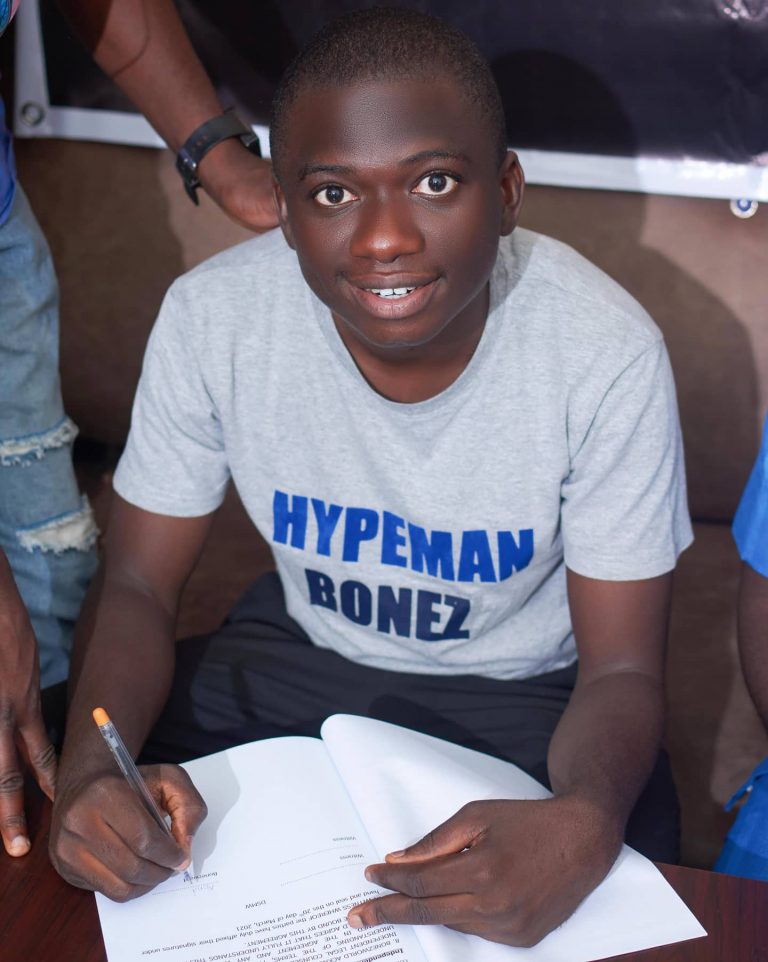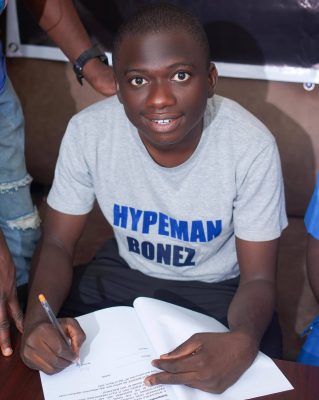 Bonezworld Media outlet is currently signed to Daddy Sas Music Worldwide as their official promoter. The deal is a one-year contract which would elapse in March 2022 but the deal can be extended.
Over the ages, Bonezworld has risen to be one of the Top blogs in Benue state.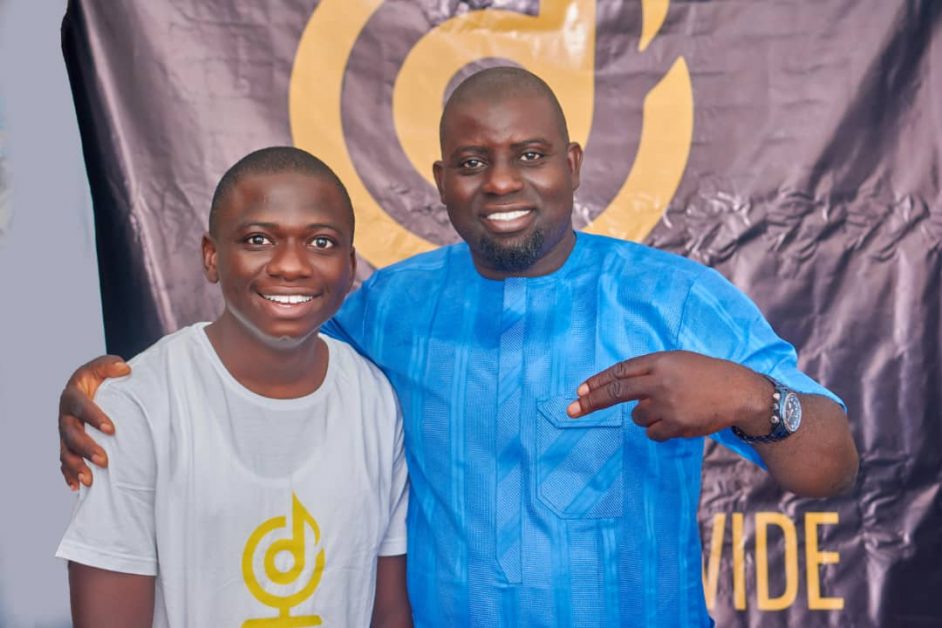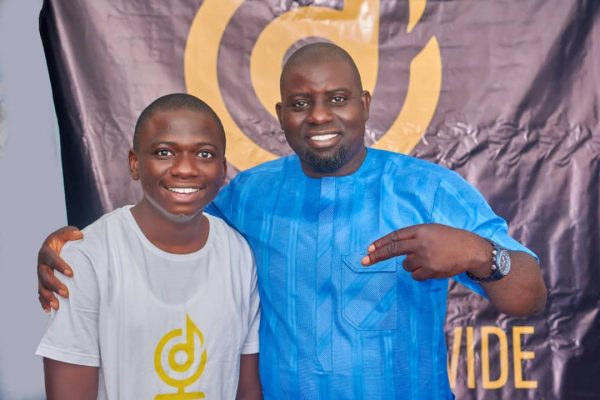 Lastly, Boneworld is the pioneer of #Benuemusic to the #World. The project showcases talented artists.
Follow @Bonezworldng on Instagram and Twitter. Like Bonezworld's page on Facebook.
Call or send Bonezworld a WhatsApp message on 08163828930
6. Sunnaija ☀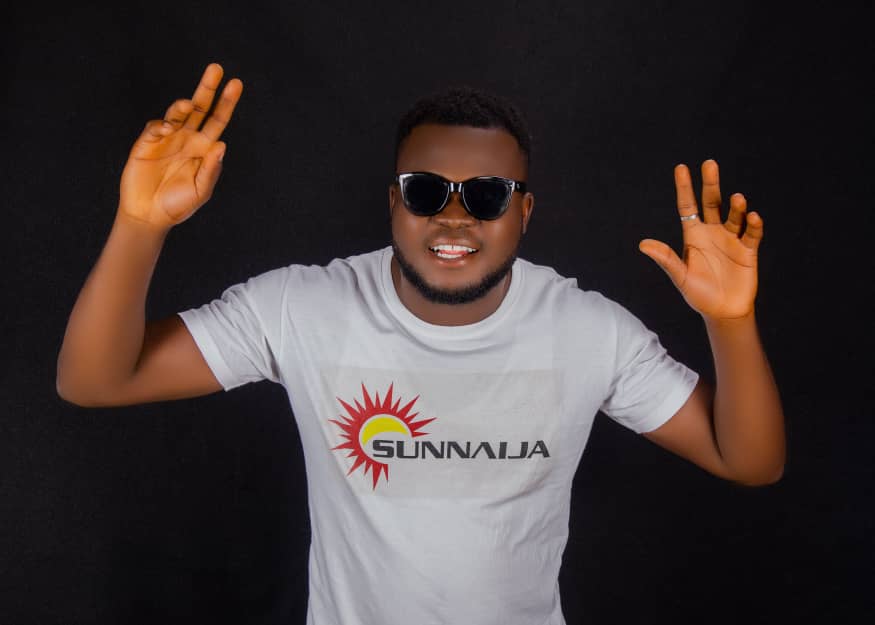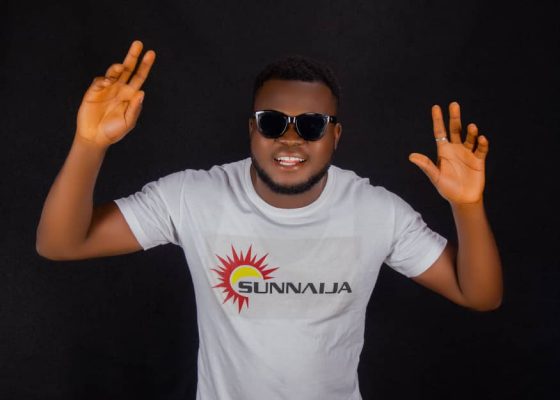 Age Timothy Oryina is a Nigerian blogger, promoter, Affiliate Marketer, and former model, who hails from the Ushongo Local government Area of Benue state, Tiv by tribe, He was born on 1st March 1999 in the family of Prof. And Mrs. Akoso Iorbee Age.
The Star Blogger is the CEO of Sunnaija Media and Entertainment and is currently an undergraduate student at Benue State University Makurdi, Timory age began writing at the age of 10.
He finished secondary school at the age of 17 and later enrolled at Benue State University Makurdi, Benue state, where he is studying B.Sc Psychology (300 Level).
Timoryage started blogging as a hobby in 2016 Immediately after he finished Secondary School.
The young star Blogger is known for his Blog www.sunnaija.com, He is also the Co-founder of TimoryAge Media, once an organizer Face of social media in Nigeria.
Timoryage is a young man who loves entertainment, Modeling, music, blogging, going out to make friends and lots more.
Notable Awards
He has bagged many Awards; like Fast Rising Blogger of the Year (2019) Outstanding Blogger of the Year (2020) and Influential Blogger of the Year (2021)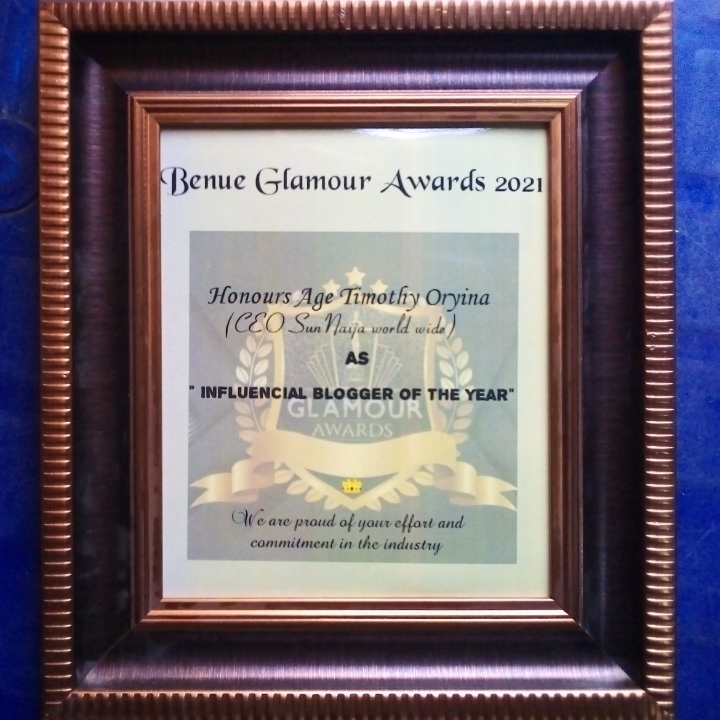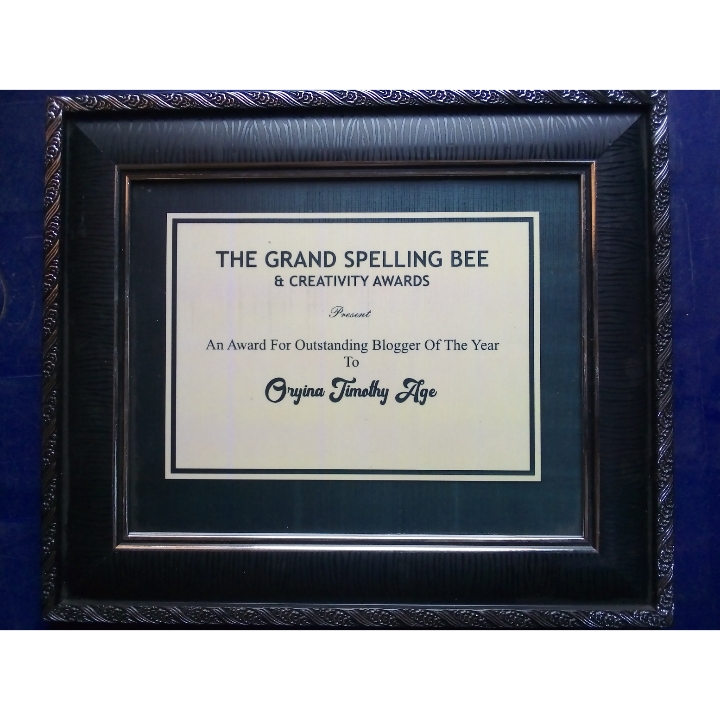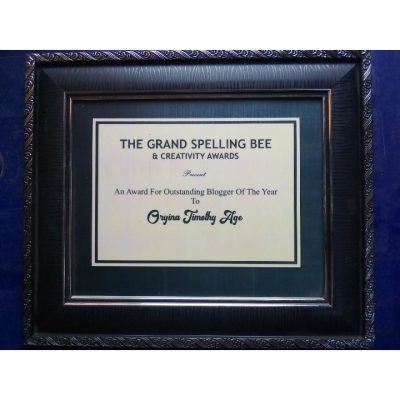 7. QueenDoosh
Qeendooshblog is a popular gossip blog targeted at creating and sharing credible content for information dissemination purposes.
It focuses on Entertainment, Gossip, Lifestyle, Politics, Fashion, Relationships and so much more…
They also focus on News which covers both local and international…
Queendosh is one of the most influential bloggers in Benue state
8. Fabmimi
Fabmimi's blog (fabmimi.com) is six years old today, Sunday, June 5, 2016. The blog is owned by Mimi Atedze, one of Benue's finest bloggers; call her the Queen of Benue blogosphere and you won't be wrong.
The multiple award-winning journalists have been exemplary to young and aspiring bloggers in the state, who have never failed to be amazed by her hard work and humility. She is happily married with four lovely children.
Visit Fabmimi.com
9. IdomaVoice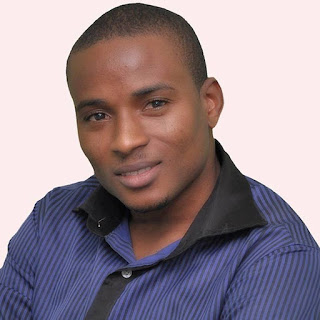 Ameh Comrade Godwin is A professional journalist and activist, Ameh Comrade Godwin comes as one of the finest and most influential bloggers in Benue State.
His work in Benue South's senatorial district is novel and worthy of commendation.
Ameh is a major channel through which information from the state beams down on national consciousness owing to his work on idomavoice.com and daily post.ng.
IdomaVoice is the No 1 voice of the Idoma people for Idoma news and Benue news in general
Ameh Comrade Godwin is also a Nigerian writer who was born a few years after Nigeria's civil war in Owukpa, outskirts of Benue State, Nigeria.
He was best known for his controversial article, Idoma: Gifted but not Lifted published in one of the national dailies.
As a journalist, poet, activist, scriptwriter, movie producer and director, A, he is no doubt a down-to-earth writer.
His writing started as a news reporter in Nigeria's acclimated voice of the nation.
He is the convener of the Conference of Idoma Artistes (CIDA)
His works include Talents Crying in the Grave (poetry), Ekikwu'Ela (play) Tears of an Orphan (play) and others. Ameh is a member of the Movie Reporters Guild of Nigeria (MORGON)
Conclusion: Most Influential Bloggers In Benue State
These are our selected Top bloggers in Benue state, do you know any other blogger who is worthy of recognition? Let's discuss this in the comment box.
Don't forget to hit the share button
SEO Content Writer with over 4 years of experience in On-Page SEO which gained me an award for excellence.
This is my web space where I share helpful guides to help you earn money legitimately.
I register brands with CAC, create websites and offer Business Consultancy services. For business deals, contact me