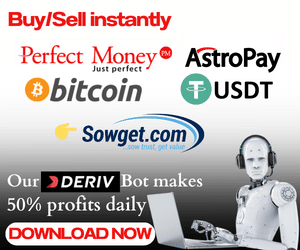 Often Newbies do ask what a blog is all about and how is it different from a website? If you are thinking about starting a blog or a website, then understanding the difference between a website and a blog these terms will help you meet your goals.
Many people have websites (for their businesses as well as for personal use) and many people have blogs. The issue is whether people truly understand the difference between a blog and a website. They certainly are not the same thing.
What is A Website?
A good way to think about a website is in terms of it being a virtual store that sells products and/or services. A website is a perfect forum to self-promote and advertise. Promotion and buying and selling are exactly what people expect when they visit a website. When they are at the point of making a purchase of some kind, they go to a website that will satisfy their needs.
They can either purchase something online directly from your website or they can use your website to find out exactly where your brick-and-mortar store is located so that they can come and purchase products and/or services from you in person. Once a customer has bought something from you, there is a very high likelihood that they will not return to your store again.
Read Also:
Blogger vs WordPress: Choosing the right Platform for your Blog
Best Blog Niches That Make More Money
It is also basically impossible to build relationships with your potential customers and existing customers on your website because the website is static. Once a person has purchased something from you, there is no potential for interactivity so the relationship will never have a chance to develop and grow.
A website could also be for institutions such as universities, colleges of education and even secondary schools where visitors are not allowed to comment
Characteristics Of Websites
Content is static.
Formal/professional.
Interactivity does not exist. There is only one-way communication.
Transactional.
Communication about products and/or services.
Almost everyone has a website. In fact, it is almost a requirement in business today.
What Is A Blog?
A blog is a type of website where the content is presented in reverse chronological order (newer content appear first). Blog content is often referred to as entries or "blog posts".
Blogs are typically run by an individual or a small group of people to present information in a conversational style. However, now there are tons of corporate blogs that produce a lot of informational and thought-leadership style content.
Blogs have a lot of useful features that are very helpful in promoting interactivity. Blogs enable visitors to subscribe to them so they can receive updates on a very regular basis. They will always be informed when new content is added or there has been some update to the social media profiles of the people with whom they interact.
In order to really be effective, blogs should have new postings at least once or twice a week. Fresh, original content is very important. The content is exactly what attracts and retains people and many of those people will eventually become customers.
The true purpose of a blog is to provide helpful, valuable, informative and interesting content that helps other people and that they find interesting.
Characteristics Of Blogs
Content is regularly updated.
Not formal.
Interactive.
Informative and educational.
Interactivity in industry/customer issues.
Some people have a blog.
Major Difference Between Website And Blog
Blogs are a type of website. The only real difference between a blog and other types of websites is that blogs are regularly updated with new content, which is displayed in reverse chronological order (newer posts first).
Typical websites are static in nature where content is organized in pages, and they are not updated frequently. Whereas a blog is dynamic, and it is usually updated more frequently. Some bloggers publish multiple new articles a day.
Blogs can be part of a larger website. Often businesses have a blog section where they regularly create content to inform and educate their customers.
You can use WordPress to create both, a website and blog, that's why a lot of business owners use WordPress to build their small business websites.
In simple terms, all blogs can be a website or part of a website. However, not all websites can be called blogs.
Choosing Between Website And Blog
The answer to this depends a lot on what you trying to accomplish. If you have a business that doesn't need a lot of frequent updating for your content – like a service business or a local brick-and-mortar store, then a website might work well for you.
If you have a business that requires developing strong relationships with your prospects and needs a lot of updating of information, the blog may work better.
Many businesses use a combination approach with their main website having static pages and a subdomain hosting a blog.
List Of Popular Blogs In Nigeria
These are the ten most powerful bloggers in Nigeria. They are the top ten most successful and influential bloggers in Nigeria.
1. Linda Ikeji
Linda Ikeji is the face of blogging in Nigeria. When an average Nigerian hears "blogger" Linda Ikeji comes to mind.
The entertainment blogger has built a blog so big that it has become number one online source for corporate advertisers in Nigeria. Her Countless number of exclusive stories has made the former model the most authoritative blogger in Nigeria.
Linda Ikeji has grown from a blogger who covers celebrity stories to a celebrity blogger.
2. Makinde Azeez
Makinde Azeez is the founder of Naijaloaded.
Naijaloaded was once a forum, but a couple of bad experiences with hackers led to the decision to convert the forum which had amassed over one million users in such a short period into a blog.
Naijaloaded launched in 2009, and it has grown to become one of the top websites in Nigeria. Makinde Azeez might not be as famous as some of his contemporaries but building a successful internet business is no mean feat.
With over 500,000 users on Naijaloaded, Makinde Azeez is one of the top bloggers in Nigeria.
3. Jide Ogunsanya
Jide Ogunsanya is the brain behind ogbongeblog.com. The biologist turned blogger has created a very educational Nigerian tutorial site where you can find the most basic tutorials online.
Jide Ogunsanya is well respected among his fellow bloggers in Nigeria, and this creates a lot of speaking gigs for the brilliant entrepreneur.
4. Noble Igwe
Noble Igwe is the founder of 360nobs.com, an entertainment, and lifestyle website. Igwe once said; where others see "showbiz," I see "showBIZ".
Most successful bloggers move on to greater things once they get their breakthrough, Noble Igwe has started to expand the 360 groups and one of its new ventures is 360Delivery. 360Delivery is not your regular courier service, they can get you roasted plantain if that is what you want, beat that DHL)
5. Uche Eze
Uche Eze founded BellaNaija in July 2006. In Uche Eze's words, what started as a way to kill boredom has now grown to become Nigeria's number one lifestyle blog. Uche Eze has since been featured on Oprah Winfrey's show, CNN and other reputable platforms around the world.
Every Top Blog in Nigeria seems to peak at some time but thanks to the brilliance of Uche Eze, Bella Naija always has the fresh car smell.
6. Ovie
The Notjustok.com music tag could be heard almost anywhere Nigerian music is played, even on radio stations "shame on you, Mr. DJ".
Ovie is Nigeria's number one music blogger, thanks to his efforts Notjustok has become a brand name in Nigeria as almost every Nigerian youth knows it.
7. Japheth Omojuwa
Japheth Joshua Omojuwa is a blogger, social media activist, and political commentator. He started his blog back in 2009, and it has since become a home for valuable socio-economic and political expressions.
Japheth Omojuwa's opinions are highly respected across the world. Blogging, public speaking, social media consulting and to crown it all, Japheth Omojuwa is currently a lecturer at Berlin's Free University (Africa: Democratic prospects and challenges).
8. Chude Jideonwo
A lawyer by training, Chude Jideonwo co-founded y!Naija (a Nigerian youth culture platform) in August 2010.
Chude Jideonwo is also the director and founder RedSTRAT which has three arms; RedSTRAT Original Content, RedSTRAT Communications and The Future Project (The organizers of the prestigious Future Awards).
Chude Jideonwo remains one of the top bloggers in Nigeria
9. Loy Okieze
Loy Okieze is a very successful Nigerian Tech blogger. When many bloggers in Nigeria were carried away with the entertainment niche, Loy Okieze chose Tech and his blog Techloy.com has become the number one source of information on the happenings in the Nigerian IT world.
10. Onibalusi Bamidele
Onibalusi Bamidele started his blog back in April 2010 (YoungPrePro.com). It was re-branded as WritersinCharge.com in March 2013.
Bamidele Onibalusi has written for several top blogs in the world, and he is an inspiration to writers all over the country and beyond. His works are featured in Forbes, Digital Journal, and Millionaire Magazine, among a few.
In his words, Bamidele Onibalusi helps writers take charge, and he runs one of the top blogs in Nigeria.
Conclusion: Understanding The Difference Between Website And Blog
Blogs and websites work in very different ways, serve very different purposes and produce different short-term results. However, they are both necessary to increase your online exposure and to strengthen your online business reputation. It is important to have both as part of your online presence. They function well together and undeniably, you will see positive results over the long term if they are a part of your business online.
If you found this article helpful kindly use the share buttons, also subscribe to receive more informative content like this
SEO Content Writer with over 4 years of experience in On-Page SEO which gained me an award for excellence.
This is my web space where I share helpful guides to help you earn money legitimately.
I register brands with CAC, create websites and offer Business Consultancy services. For business deals, contact me