Do you want to learn how to make money blogging in Nigeria as a student? Of course, you do. Everyone wants and needs to make money. So you started a blog since you've heard it's an easy way to make cash, but you're not quite sure how to actually make money doing it. Or maybe you already have a blog and you're exploring ways to monetize it.
I have been blogging as my main source of income. making money online is hard but in the past few years, I have managed to launch successful blog after successful blog which has meant that I can quit the 9-5 and spend more time with my family & start building a lifestyle I am happy with.
Don't get me wrong I have made many mistakes along the way that I nearly thought of quitting blogging but once I knew what I was doing it became a lot easier and more enjoyable.
Many of my friends have emailed me or called me to find out more about "What Legacy Does", but it can be a little hard to sink in at first as to how you can actually make a real income from running a successful blog.
Therefore I have decided to create this guide for my friends, family, email subscribers, and anyone else who wants to start doing "What Legacy Does".
How Much Money Can You Make Blogging?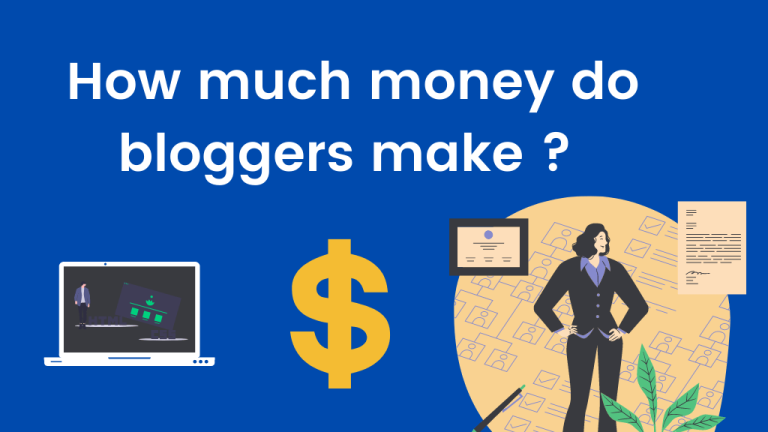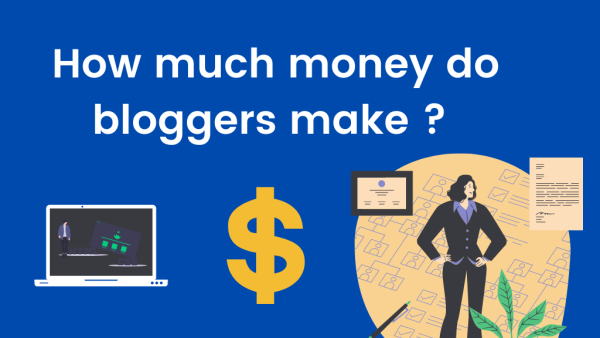 Are you wondering how to make money from blogging as a student? Several years ago I realized bloggers were making money.
In some cases, they were making great money! Many of them seemed like regular people, just like me. How exactly were they doing it? And could I make money blogging too?
Believe me, you can actually earn up to 30k with affiliate marketing even if you don't have traffic on your blog, it all has to do with applying the right strategies
As a newbie I always advise that you should always believe that you can never do the best when it comes to writing blog posts, just write the way you can and as you keep doing it daily, you will see the improvement and before you know, boom you are a professional writer
If you must be a blogger that earns, then you should build a witting attitude. if you always find it difficult at first but easy as soon as you practice, don't quote me wrong anybody can earn online even without writing. it all depends on what you do and the strategies you explore
How Do Bloggers Make Money?
This is one question most people keep asking, my friend in school once told me "legacy you are now a blogger, a big boy for that matter once somebody visits your site you make money" Buts that's, not the case, traffic doesn't bring you the money you need to monetize the traffic
the most successful bloggers use their blog as a hub or online home base, and then build up many income streams from there.
Using your blog as a hub is important, to control your message and to have a place where you can always be found. These income streams include advertising, affiliate marketing, selling digital or physical products or offering services. We'll go into detail for each below.
Bloggers make money directly on their blogs and indirectly through related opportunities. Trickles of income from multiple streams add up to a large river of income.
How To Make Money Blogging in Nigeria
Below are the creative ways you can make money blogging in Nigeria as a student
1. Advertising & Sponsored Posts
Companies want to get their product in front of potential customers. They may be interested in advertising on your blog if your readers are their ideal customers. Here are ways to incorporate advertising into your blog:
Display ads – Graphics in your sidebar, header, footer or within your content.
Giveaways & reviews – Companies provide you with free products (and hopefully monetary compensation) and you highlight that product on your blog.
Sponsored or underwritten posts – Companies pay you to write posts mentioning them or their product.
Newsletter/video/podcast sponsorships – Advertisements in emails or mini commercials in videos or podcast episodes.
Advertising is easy to start, making it a popular income stream for many bloggers. However, it's not nearly as lucrative as it once was and it requires a lot of traffic to be truly profitable.
Also, it runs the risk of frustrating your readers (ever been on a site only to be assaulted by the ads?) and making your site look cheap and unsophisticated. Therefore, it's not a top recommendation of mine.
2. Affiliate Marketing
Affiliate marketing is all about finding a product and promoting it. As an affiliate marketer, you promote someone else's product or service to your readers. You link to that product or service using your unique affiliate link.
When someone clicks through that link and makes a purchase (or completes a desired action set by the company), you earn a commission.
Affiliate marketing is also another great tool for monetizing your blog.
An advertiser has a product she wants to sell. She agrees to give you a commission from each sale if the buyer is coming from your site.
She gives you a unique link that tracks your affiliate code. That way, she knows when a buyer used your link to make a purchase.
You include your affiliate link on your site. You can do this directly in the content or through banner ads. If a reader clicks on your unique link and buys the product you have recommended, you earn a percentage of what she purchased.
You can utilize affiliate marketing through ad networks like Amazon Associates, or you can create private partnerships with advertisers and businesses with an affiliate program.
3. Make Money Through Read News Platforms
Yes as a blogger you can also make money blogging when you join and get paid for reading news platforms all you need to do is make a review of those platforms with an attractive title tag and publish it on your blog
There are so many who get paid to read news platforms out there such as Giftalworld, Zinoly, NNU etc…
In fact, what motivated me the most to start blogging is that I discovered that top earners on the NNU income program were all bloggers which is an ideal way to make money blogging
So the best strategy to use is always to join new and fresh platforms and then you will just have to make a review of it on your blog and then rank for that particular keyword so that when interested visitors online wish to register they can easily come to your blog and use your referral link, in that way, you can also make money blogging.
So which Platform Is Best For Me?
Below are some of the affiliate marketing sites that pay
(Update!!: These Platforms Are Not Paying Again)
4. Sell Digital Products
If you would rather not advertise other people's products on your site, or if you are looking for another stream of income, consider selling digital products. This can include items like:
Images, videos, or music people can use in their own content
Just remember that if you are going to choose one of these avenues you make it relevant and useful to your readers. A lot of bloggers make the mistake of assuming they are developing a product their readers need; listen to your readers first, and then create a digital product that will meet their needs.
5. Content Writing
with so many businesses now running blogs, there is a huge demand for competent writers and bloggers. By promoting your services on your blog rather than on a freelancing network such as Upwork you can demand a higher rate. You could also offer similar services such as proofreading and editing too.
6. Google Adsense
Cost-per-click advertising (CPC) is ads that can be displayed on your website that you will be paid for every time someone clicks them.
If your blog brings in high traffic levels then displaying Google adverts can be a quick and easy way to make steady revenue. If your blog is good at keeping your users on the pages then these types of ads can work well for driving high conversions, especially with in-post ads.
The big advantage of using Google Adsense is that it takes just minutes to set up and you don't really need any coding knowledge to implement it within your blog.
If you are not allowed to run Adsense ads in your country or niche then check out this high paying
7. Freelancing
Becoming a freelancer is a great way to start working for yourself. You can work for multiple clients at a time and work as much or as little as you want.
The best alternative to online earning is blogging, where you have to share your knowledge with others by writing a post on your log
Moreover, in freelancing, You are the only boss where you decide what to do and what not to. you will have full power in the work.
You should not have to worry about the office and the time you work, you can work from anywhere and anytime it depends on you. but while coming to the end you have to satisfy the customer by giving the delivery on time.
Blog Monetization Rules & Requirements
Below are the requirements and rules to follow so as to successfully monetize a blog
1. Create Quality Content
You are not going to make any money from your blog if people don't read it. After all, your readers are the ones who are going to make you money, whether they're clicking on your ads or buying your products. Always put your readers first. Always focus on quality over quantity
2. Develop A Strong Relationship
Developing a successful blog has a lot to do with building relationships. That can include relationships with sponsors, affiliate partners, or simply other bloggers who will direct traffic to your blog. Be sure some of your time is spent on forums and other blogs (or whatever works for you) to build these relationships and your blog.
3. Don't Be Afraid to Experiment
Not all of these tips and avenues of income are going to work for you. Don't be afraid to tweak your methods to see what works best for you and your readers.
Making money blogging can take a lot of persistence, but it can pay off in the long run if you're starting out from scratch. Just remember that you don't have to use all of these money-making avenues at once. Consider what other people in your industry are doing, and start from there.
4. Money Will Come But Not So Quickly
Don't blog because you want to get money to pay your school fees, house rent or pay your NEPA bill you might not make it out successful.
Blogging is not a get-rich scheme as a man does think. it is not put 2k get 10k stuff, it is a gradual process that involves lots of work and experience. Starting a blog to pay your bills is brutish to think of
5. Set And Pursue Your Goals
In a few years from now, how would you want your blog to be? Don't blog blindly but blog while you chase your goals. If you can do so, you will be more serious because you know your aim and what you want to achieve
Oftentimes people ask if Blogging is Profitable in Nigeria, Blogging is one of the most difficult online businesses (when it comes to making money online) It is not for lazy youths
Even when you face the tough aspect of blogging, always remember that self-encouragement can go a long way. Always tell yourself I must achieve my goals and make money blogging.
New bloggers start aiming high with less labour and it's one factor that has made many to fill. Stop comparing Legacy Benjamin's monthly income with yours when you have done very little work. But Instead, compare your present income with your past income and that will determine if you have improved.
Conclusion: How To Make Money Blogging in Nigeria
In conclusion, I hope this article has provided valuable and exquisite information on how to make money blogging in Nigeria as a student, graduate or part-time worker. Do give us a thumbs up in the comment section.
SEO Content Writer with over 4 years of experience in On-Page SEO which gained me an award for excellence.
This is my web space where I share helpful guides to help you earn money legitimately.
I register brands with CAC, create websites and offer Business Consultancy services. For business deals, contact me