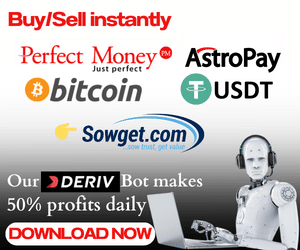 Sellpass.co is a hot affiliate site in Nigeria. Are you looking for a low-competitive affiliate program to kickstart your affiliate marketing journey? then try sellpass. In this sellpass affiliate program review, I will be explaining in detail what the platform is all about, how to affiliate and sell digital courses
We all know that one of the quickest ways to make money now is to promote and sell high digital products in form of courses. If you cant create a course on your own, you can make money promoting other people's courses.
Without further ado, let's see what the sellpass affiliate program brings to the table.
About Sellpass.co
Sellpass is a multi-unit currency and multi-international digital marketing, course hosting and affiliate marketing platform.
The platform was borne to help digital creators export their ideas (products) and also help people who are looking for possible legitimate ways to earn money from the internet.
In summary, Sellpass is a digital marketplace (opportunity) connecting people together, those who have courses to sell (vendors) and those who promote these courses to reach a wider market (affiliate).
How To Make Money On SellPass
There are basically two ways to make money on the sellpass.co affiliate program
1. Vendor
2. Affiliate
How To Make Money As A vendor on Sellpass.co
As a vendor or course creator, you can make money on sellpass when affiliates promote your high-value digital courses.
Being a vendor is an indication that you let your brain work for you. We can also say getting people to work for you while you relax and earn cool money in your bank.
The most important thing is to get your creativity to work by creating a solution (in form of a course) that could solve people's problems, get it listed on the platform and relax while you get paid daily.
If you are a digital creator, this is an opportunity for you to get your course listed on the sellpass marketplace for a wider audience.
It is imperative to know that the SellPass marketplace is only for high-value digital products. To list your product on our platform, it must meet certain criteria.
So, by listing your products on SellPass, they connect you with our amazing, top-performing affiliates, who will take your product to the right customers.
Guideline to Become Vendor
As a new vendor who wishes to get his/her course listed on the Sellpass affiliate marketplace, below is a checklist you must adhere to.
1. Your product must have a sales page to be listed on the Sellpass.co marketplace.
2. Your sales page must be well-designed and optimized to ensure that affiliates find it easy to close sales.
3. Prior to moving forward with the approval process, the internal team will review your product to ensure it passed our product quality check.
4. You must have updated your profile with your correct details and bank details to match the SellPass KYC validation process.
5. You must install the SellPass Pixel on your sales page before listing your product. This is very important; they will check it.
6. Your product will not be approved if you do not meet all the basic requirements.
7. Your product delivery system must be easy for students, customers and buyers to access.
8. You must not list a product that is not your own.
9. Your sales page must not have any paid links or links to another page.
10. You must have read the terms and policy and be satisfied with them
What's Sellpass Commision?
SellPass will collect all the payments on your behalf, pay the affiliate and deliver the product to the buyer.
Sell Pass charges 10% of the product cost. So, if your product is $70, SellPass charges $7.
There is a 30-day refund policy on all products.
How To Make Money As An Affiliate on Sellpass.co
As an affiliate, you can promote other people's products and earn huge commissions.
All you have to do is signup on to the website
purchase the 247IP course
update your account
start promoting these high-value products
Get paid when a customer buys through your affiliate link
About the 247IP Course

??????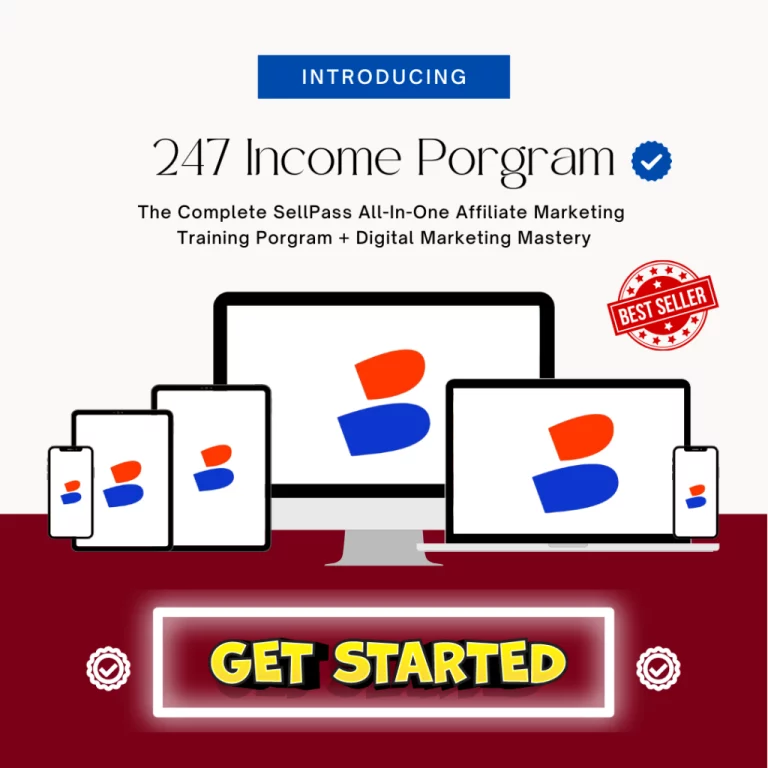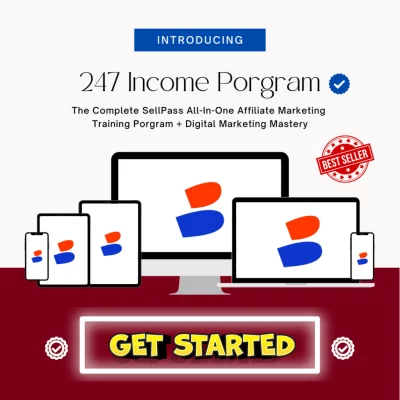 The 247 Income Program (also called 247IP) course is a fully advanced program that will teach you everything about selling online.
And also, show you the step-by-step guide to using sell pass to start making legitimate money online

The 247IP Course Features??????
?? Beginner's guide to making money online
?? How to identify and select hot products
?? Traffic generation. You will learn to generate both paid and organic traffic and make sales
?? Email marketing
?? A practical guide to designing and creating sales funnels with tools used by experts
?? The WhatsApp marketing strategies used by professionals to make sales

?? WhatsApp Auto-responder Premium app for free
?? How to create powerful sales copy for your ads in order to increase sales
BONUS
If you are able to purchase the 247IP Course Under Me. I will personally give you access to these mouth-watering offers.
Again, you will gain access to my secret marketing tools and strategies that pump me over ₦200,000 weekly
Below is what I will offer you (FREE!!)
?? Complete Lifetime Access to 247 Income Program – (Priceless)
?? Million Dollar Ad Copies – ( Worth $300)
?? Complete Advertising Secret Course – ( Worth $497)
?? The Complete Super Done-For-You Landing Page – ( Worth $500)
?? High Ticket Course – (Worth $200)
?? Growth Marketing Bundle – (Worth $150)
?? Free One-Year SellPass Affiliate Account
Imagine asking you to pay $1, 845! But hell no, because, I want to help you to also make this money and enjoy the life of freedom.
How To Register On Sellpass.co Affiliate Program
Below is how to get registered on the Sellpass marketplace
For Vendors
Vendor registration is ₦20,000 which is equivalent to $40. This payment is yearly and non-refundable.
To create a vendor account on SellPass, simply register a free account and click on the Vendor button in your account to upgrade to a vendor account.
SellPass will never ask you to send your product sales page zip or JSON file as a product listing.
Rather, this is done automatically and the payment integration on your page is done with a simple js tag, which you'll be provided to insert into your sales page.
For Affiliates

Affiliate registration is ₦10,000 which is equivalent to $20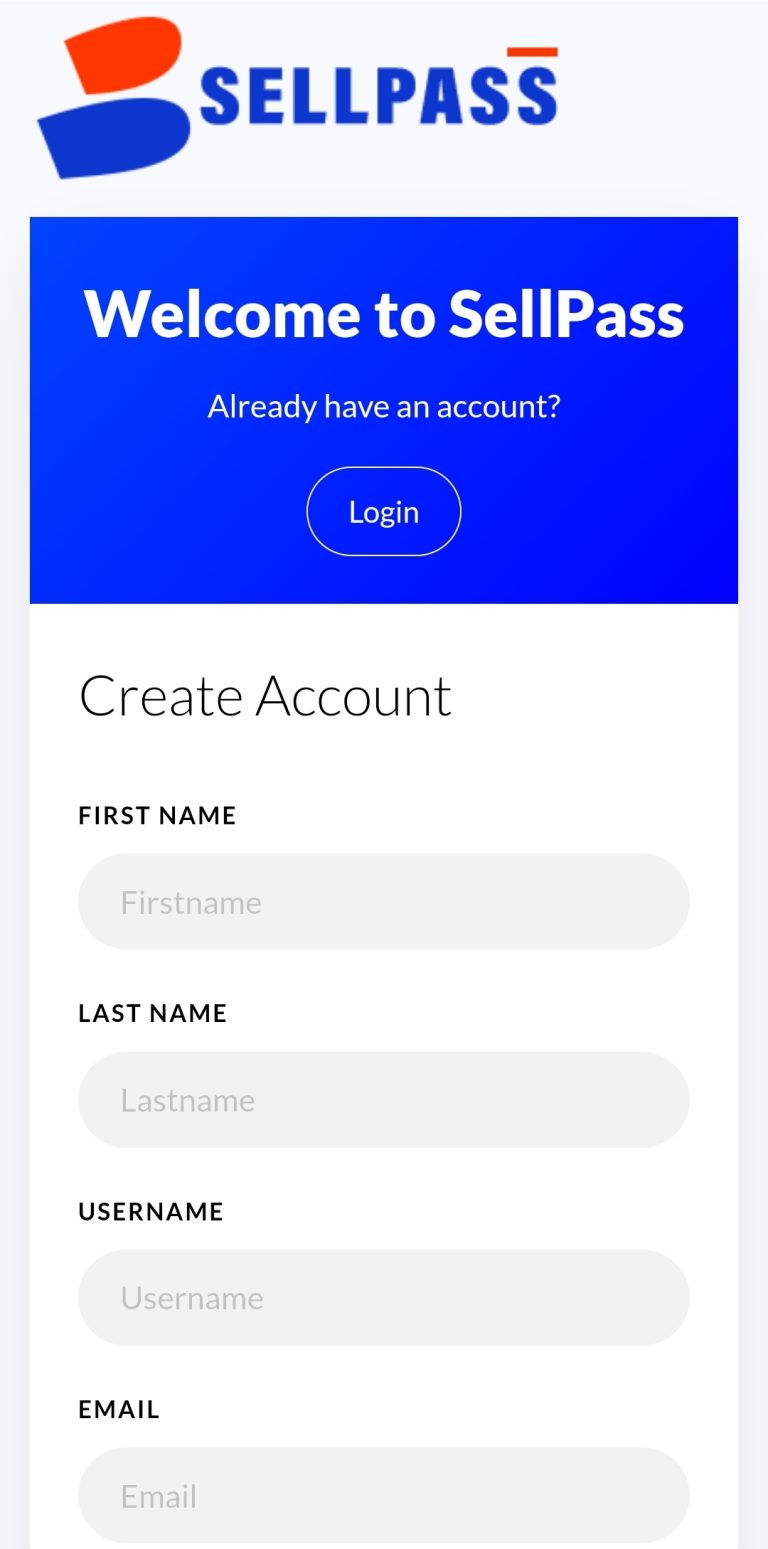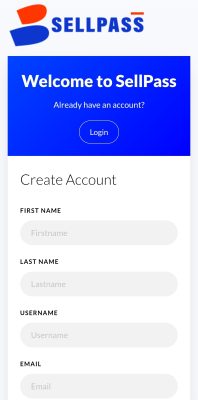 Step 1. Fill in your details in the spaces above such as your name, email, number, username and strong password
Once done, click to register and get OTP from your email to verify.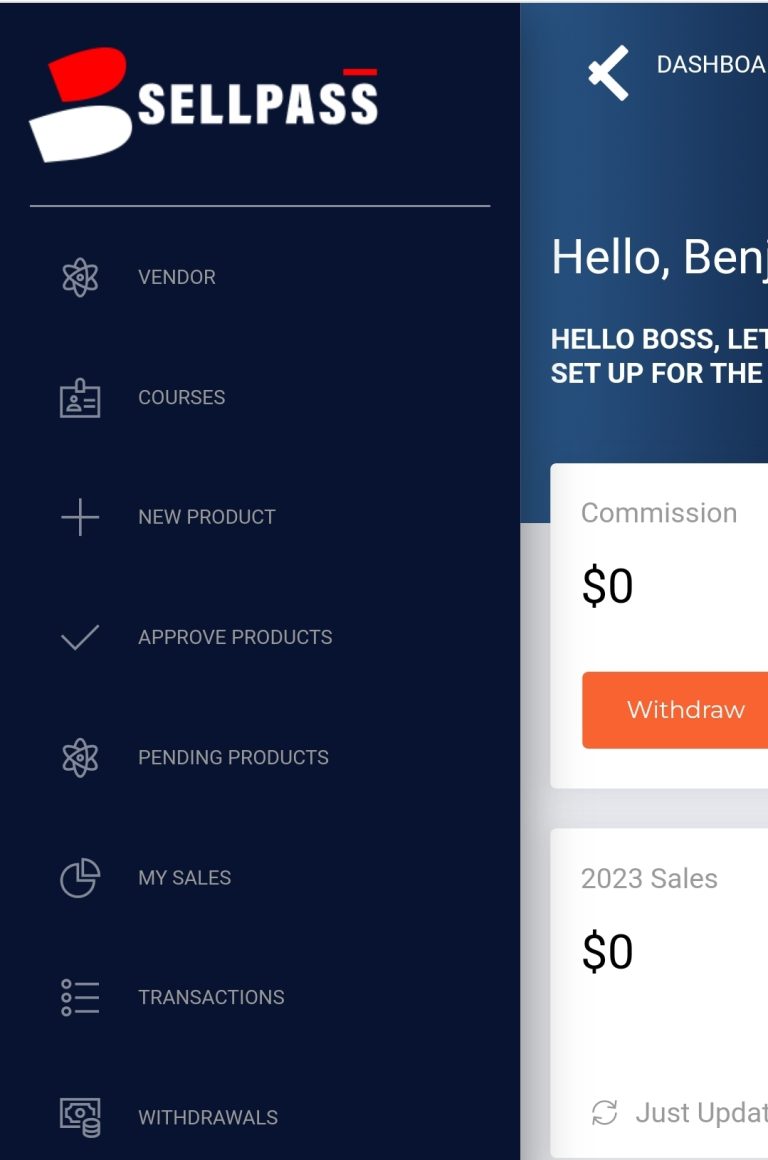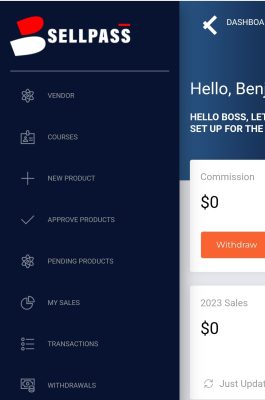 Step 2. Sellpass will take you to your dashboard. Navigate to the top left corner and choose to upgrade to either affiliate or vendor.
Note: You can upgrade to either a vendor or an affiliate or both all under 1 account.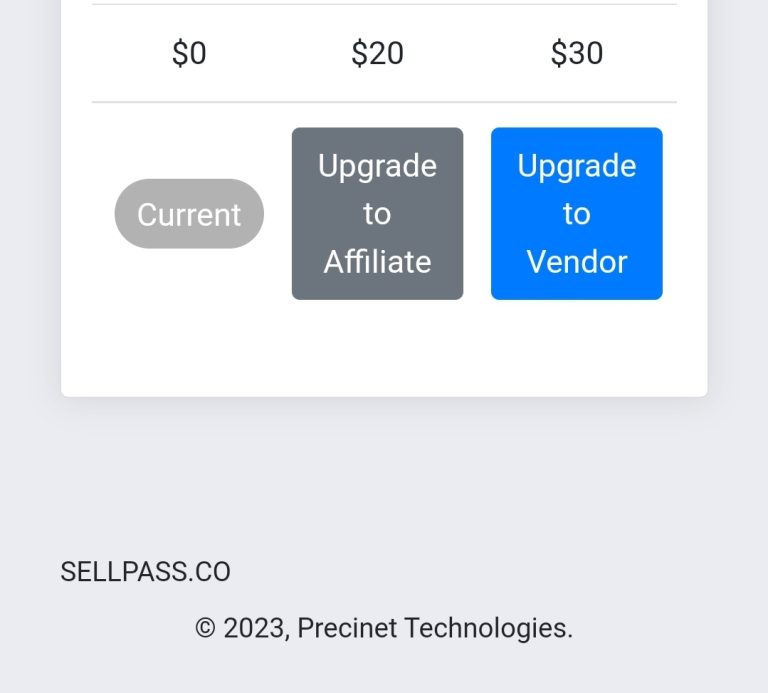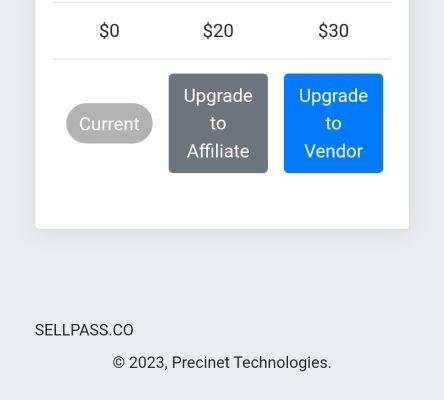 Step 3. Now choose to upgrade to either affiliate or vendor.
Step 4. Select PAYSTACK as means of payment and pay with your card in Naira
Step 5. Congratulations and welcome to the money-making SellPass
When you apply these steps, you can quickly go from zero to as much as $1000 a month or more and the only 3 things you need to get started are:
A smartphone only
A SellPass account.
The full knowledge of how to implement the 247 Income Program
How To Withdraw on Sellpass
After you have earned money either as a vendor or affiliate, your next line of action obviously should be to withdraw your funds.
To withdraw on Sellpass, ensure to have all your bank information updated on your account.
Both vendors and affiliates are paid twice a week, every Wednesday and Saturday
Who Should Join SellPass Affiliate Program (Review)?
It is no longer news that Nigeria has been struck by a high cost of living. Since the government is not doing enough, it is time for you a citizen to find a way out by looking for a legit site they can leverage and make money.
The only thing that could be stopping you from making money is not admitting that you are broke and depending on the government is a suicidal risk.
On this note, Sellpass is for the following people;
✅ If you want to kickstart your affiliate marketing journey even as a newbie
✅ Any student who wishes to stop asking his parents for money
✅ If you are a sit-at-home mum looking for a legit means to make money
✅ You are a 30k salary earner looking for a side hustle. (you can't survive with 30k in the Nigerian economy)
✅ Anybody who has an abundant mindset and believes in real possibilities.
On the other hand, Sellpass is not for you if you fall into this category
? You have a poor and scarcity mindset.
? If you believe anything done online is a scam
? You believe in put 10k get 100k in 10 days without doing work
? If you still believe the fastest way to financial freedom is going to school, getting good grades degree and securing a job
? If you believe your village people are the reason you can't make money
Sellpass.co Affiliate Program Review: Scam or Legit?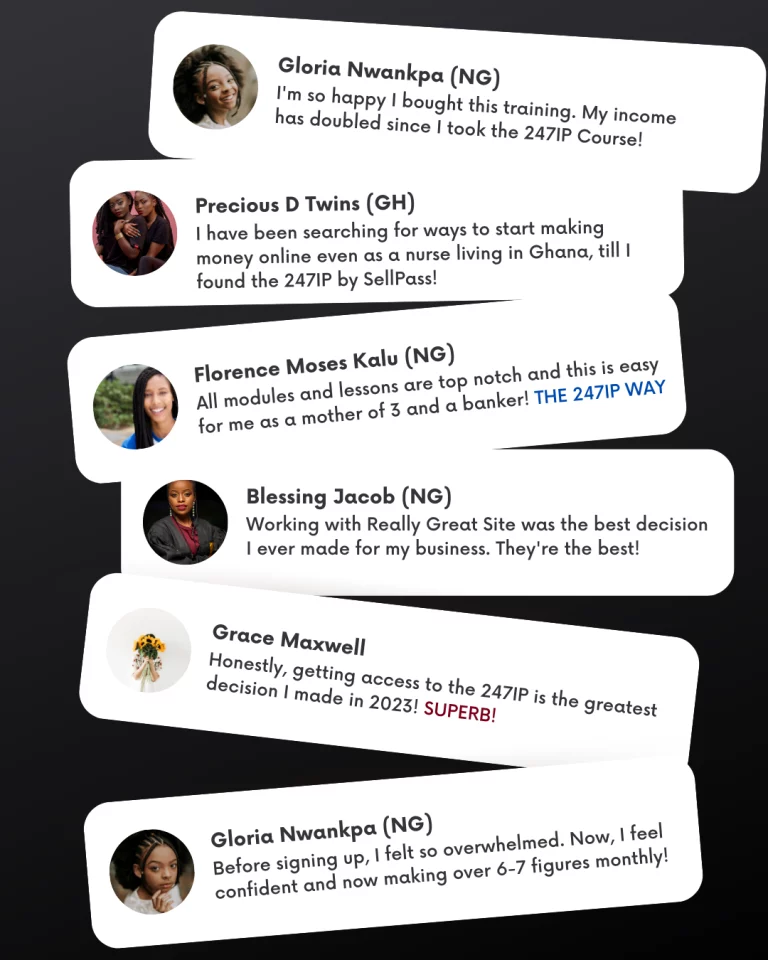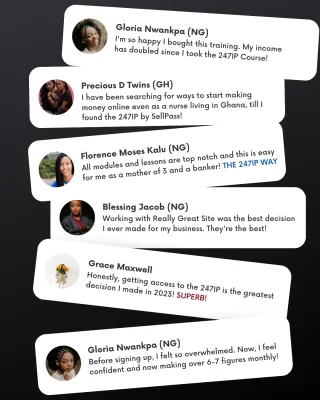 The Sellpass affiliate program offers a smooth sign-up process that is straightforward. You can sign-up for a SellPass account within a few minutes and start making money without complicated paperwork to fill out or administrative hoops to jump through.
On most affiliate marketing networks, you either have a vendor or an affiliate account. The platform allows you to switch from an affiliate or a vendor so you maximize your earnings.
Sellpass is a legit platform that offers members the opportunity to learn high-income digital and marketable skills and get paid to promote digital courses.
Since certificates are now becoming less valuable, learning a sellable skill is the secret to lifting your financial situation.
The 247 Income Program course will expose you to so many digital skills you can learn. These include copywriting, sales mastery, Ad mastery and many more.
Read Also:
Conclusion: Sellpass Affiliate Program Review
In conclusion. 2023 is here and one thing you should do is stop wishing and start leveraging on opportunities.
The sellpass marketing program comes with amazing features. With the 247IP course, you will expose yourself to marketing skills that will stay with you till death.
If you have digital products you can sell them on sellpass marketplace and make money.
As an affiliate, you can promote courses you don't own and make passive income.
If you have any further contributions to make to this sellpass affiliate program review, kindly leave a comment below
SEO Content Writer with over 4 years of experience in On-Page SEO which gained me an award for excellence.
This is my web space where I share helpful guides to help you earn money legitimately.
I register brands with CAC, create websites and offer Business Consultancy services. For business deals, contact me