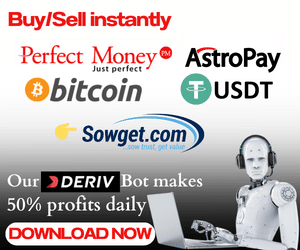 This post contains information on how to become a Kudi (Nomba) POS agent in Nigeria. We hope after reading this post, you have had all your questions and inquiries on Kudi POS answered.
Just recently, the Nigerian financial technology company, Kudi, has rebranded its company name to Nomba. The company claims that the rebranding was necessary as it seeks to transition into an omnichannel payment platform providing tools to enable businesses to grow
Who is a Kudi (Nomba) Agent?
A Kudi or Nomba agent is anyone who uses Kudi to help people send money, get cash, or pay bills in their local community.
Because it aims to build an inclusive world with everyone and to make banking in Africa more seamless, all of its goals are met with the help of the agents who work with them.
Nomba believes that agents play a critical role in driving financial inclusion in Africa; Kudi, as a formidable partner, is always working to ensure that they have no reason to worry when processing payments.
On Kudi, whether it's helping people send money, receiving cash, or making a payment on any of the bill options are available.
How To Become a Kudi (Nomba) POS Agent in Nigeria
Download the Kudi App on Google Playstore.
Create an Account by registering your Name, Phone Number, Business Name and other required details.
Your registered phone number becomes your unique Kudi wallet identifier, along with your Kudi PIN, which gives you access to log in securely on Kudi.
Fund your wallet and start transacting! Easy!
Kudi Agents make up for the deficiencies of the commercial banking system in terms of coverage across Nigeria.
Benefits of Becoming a Kudi (Nomba) POS Agent
There are many advantages to working as a POS agent in Nigeria, but as a Kudi POS agent, you represent one of the continent's fastest-growing fintech brands.
It's crucial to have multiple sources of income in a place like Nigeria where living expenses are rising. That's why Kudi Bank is here to help you increase your income.
Being a Kudi POS agent has advantages such as access to the commission, service fees, etc.
Commission: Based on the number of transactions, banks pay POS agents a commission, which can range from ₦50 to ₦100 for transactions between ₦1,000 and ₦5,000. And increases as the volume (amount) of transactions increase
Service Fees: POS representatives have the authority to assess fees to customers for paying taxes, subscriptions, and bills.
Cash deposits, and fewer withdrawals, are other options for POS agents to use for their main business.
If the applicant satisfies the minimum requirement, they are eligible for a free application for Kudi POS.
When withdrawing as an agent, Kudi POS charges a relatively low rate of 0.7% per transaction.
Additionally, you can decide how much you want to charge your customers for withdrawals on the POS terminal point.
Due to this, Kudi currently has one of the best rates, which makes it very lucrative for Kudi POS machine agents.
How Much Can A Kudi (Nomba) Agent Make?
As a Nomba agent, you can earn as much as ₦5,000 to ₦15,000 Naira per day if you have a decent location and have earned confidence in the community.
Why Choose Nomba?

Nomba is a leading international fintech firm based in Nigeria with many outlets in Kenya and Ghana and rapidly expanding throughout Africa.
With its innovative ideas, revolutionizing and disrupting the banking sector while providing jobs and easy payments by merchants, Kudi remains one of the most popular digital banking service providers in Nigeria,
Nomba POS agents are authorized by the fintech behemoth to conduct transactions on behalf of their customers.
Because Kudi is registered with the Corporate Affairs Commission, trust is not an issue.
Nomba is still one of Nigeria's most popular digital banking service providers, with a major goal of revolutionizing the banking industry.
They essentially run as a fintech company throughout Africa, offering a platform for bill payment, money transfer, and running a POS as a business.
The business was founded as a result of a group of people realizing that Nigerian citizens had limited access to basic financial services.
Today, it has expanded to include Nomba POS machine services for agents, giving the average person another means of making money.
Financial transactions are facilitated by Nomba POS machines throughout Nigerian businesses, bringing banking services in particular to the unbanked and underbanked citizens of the country.
Nomba is a provider of financial services and one of the best POS companies in Nigeria that focuses on giving everyone access to an electronic banking experience.
With Kudi, it's simple to register as an agent and start earning money by offering financial services to your local communities.
Kudi (Nomba) Products and Services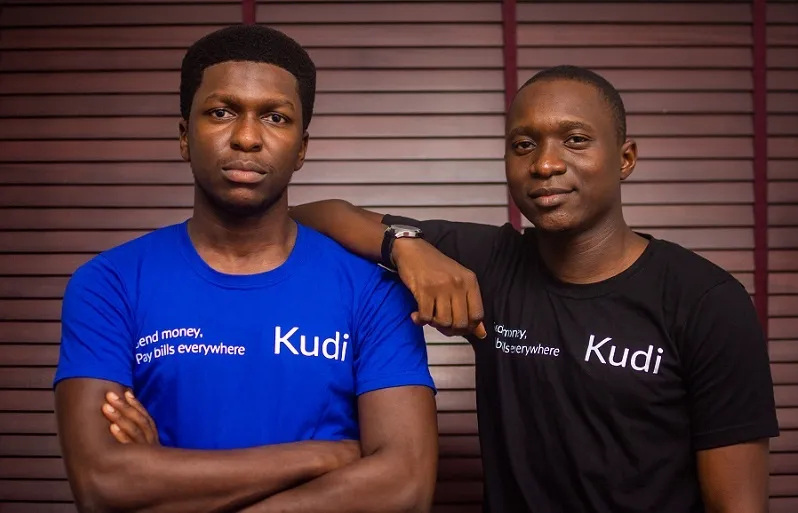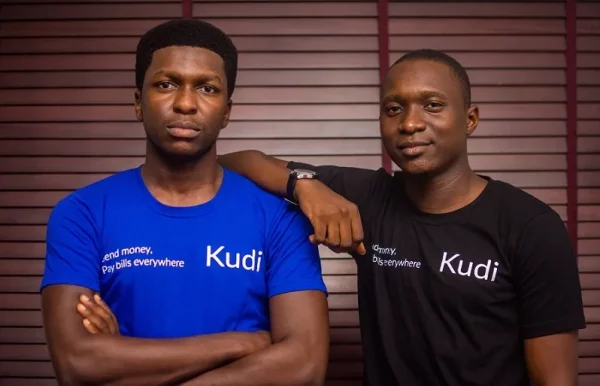 Nomba offers the following key products and services
1. Nomba Chatbot
You are never left alone while using the Kudi platform, thanks to the Nomba Chatbot. Basically, it gives you the option to ask general questions or questions about specific problems you are having with the application.
This makes it one of the best choices for POS companies because problems can be quickly fixed with a message.
2. Savings
Nomba gives its users the option to save even though it is not a traditional bank. This focuses on using agents to help Nigerians who lack or have limited access to banking services save money.
In essence, these agents would show up at the time of your choosing to pick up your savings, and an automated SMS system would keep track of how much you have saved.
Options for Kudi savings services include the following:
Kudi No wahala: ₦500 – ₦2,000 daily or ₦15,000 – ₦60,000 monthly
The Kudi Kampe: ₦3,000 – ₦5,000 daily or ₦90,000 – ₦150,000 monthly
Kudi Oga: N6,000 and above daily or ₦180,000 monthly.
3. Marketplace
The market is a network of banking services that provides Kudi POS machines to Mobile money agents so they can better serve your company.  Furthermore, Kudi POS enables you to enrol clients on your company platform and accept, send, and process payments from anywhere in the world.
4. Nomba POS Machine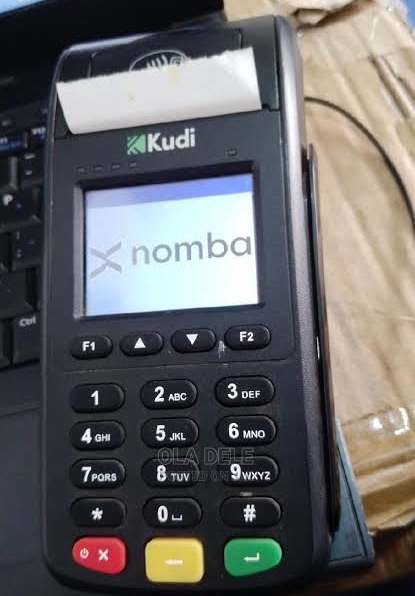 Nomba accepts anyone who meets the minimum requirements as an applicant with the goal of expanding a network of easily accessible banking services through POS agents.
The company's relatively low fee of 0.7% per transaction for withdrawing as an agent has also attracted a number of partners and investors.
However, you are also free to decide how much you will actually charge customers for withdrawals on your end.
This makes Kudi one of the best rates available right now, which is very profitable for Kudi POS machine agents.
You can assist people with money transfers directly from your Kudi App (Transfers).
Furthermore, you can also complete transactions for customers without using a POS Terminal with Cable TV (DStv, GOtv, StarTimes), Electricity DISCOS (Ikeja Electric, Eko Electric, Abuja Electric, Kano Electric, Port Harcourt Electric, Ibadan Electric, Jos Electric, Kaduna Electric, and Enugu Electric), and Airtime/Data Recharge (MTN, Glo, Airtel & 9mobile).
Acceptable Transactions On Kudi (Nomba) POS For Agent

First of all, be aware that as an agent on the platform, you would receive a discount per transaction.
Additionally, as you make more transactions, you will accrue points, which can then be converted to cash. You may use a card or cash to complete the following transactions at the POS machine:
Card cash withdrawals
TV subscriptions
Electricity bill payments
Data purchase
Airtime purchase
Selling airtime directly to the Kudi platform via a code.
Kudi (Nomba) Office in Nigeria

Visiting the nearest Kudi office as a prospective agent should never be a problem. Below are offices
Nomba Nigeria Head Office
19b Bosun Adekoya Street, Lekki Phase 1, Lagos, Nigeria.
United States Office
1776 Sacremento St Apt 311 SAN Francisco CA 94109
Phone: 01 888 5008
Email: Support@Kudi.Co
Who is the Owner of Kudi (Nomba)?
The Chief Executive Officer and Co-Founder of Kudi is Adeyinka Adewale.
Adeyinka Adewale has also held three other positions in the past, including co-founder and CEO of Sanwo Touch2Pay Technology Services Limited.
Conclusion: Kudi (Nomba) POS Agent in Nigeria

Agents across the country continue to rank Kudi POS machines as their number one preference. They provide reasonably low fees, ensuring that you profit from each transaction.
The fact that points can be exchanged for cash is still another important aspect that agents adore.
Obtain the form from their representative, fill it out, and send it. Pay ₦20,000 (which is non-refundable) to the office.
They would examine your application and immediately release a POS to you.
If you followed this guide, becoming a Kudi (Nomba) POS agent in Nigeria should be a seamless process for you.
SEO Content Writer with over 4 years of experience in On-Page SEO which gained me an award for excellence.
This is my web space where I share helpful guides to help you earn money legitimately.
I register brands with CAC, create websites and offer Business Consultancy services. For business deals, contact me