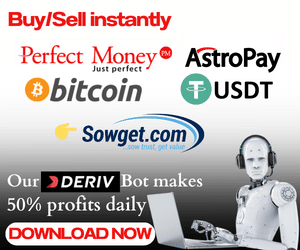 What are the cheapest courier service companies in Nigeria?
There are several courier companies to pick from in Nigeria when it pertains to logistics services. Global trade, and many enterprises specifically, depend heavily on shipping and logistics.
International courier services are the ideal option if you need to deliver an item on schedule to a location outside of the country.
A courier service basically gathers and delivers packages as quickly and smoothly as possible. Nigerian international courier services can ship any kind of package worldwide in a week or less.
However, that depends on the nation from whence it was shipped and the destination country.
We've compiled a list of Nigeria's top international courier companies. This ranking is determined by factors including price, responsiveness, effectiveness, and professionalism. Let's look at it.
Cheapest Courier Service in Nigeria 2023
Nigeria offers a wide variety of courier services. They differ in terms of delivery schedules, procedures, and costs. Here are the least expensive courier services currently operating in Nigeria.
Prices are one of the most crucial factors customers take into account when selecting a courier service.
1. AB Logistics
The reason AB Logistics is first on our list is that it offers Nigeria's most affordable courier service. It is also regarded as one of the most trustworthy in the country.
Smooth shipping and delivery are to be anticipated without necessarily burning a hole in your wallet. With services starting at just ₦800
AB Logistics is one of the most affordable in Nigeria. However, on average, they assist with domestic shipping of 2 kg parcels for roughly ₦3,000.
2. EMS Speed Post
EMS Speed Post is the oldest courier company in Nigeria. Since it was founded in 1986, it has consistently displayed exceptional consistency. The company has received praise for providing excellent services in terms of both client relations and product quality.
In addition to being among the most dependable courier services, they are also among the least expensive. Nevertheless, they are largely trustworthy and open.
You can use their online calculator to determine the price of your delivery. A package weighing 2 kg will typically cost around ₦4,000 to deliver inside the country.
3. Gokada
Gokada is the most popular last-mile courier service option in Nigeria. It is the country's highest technology startup. It has the potential to grow into one of Africa's most influential businesses.
Gokada is a logistics firm with a NIPOST license. It is a one-stop shop for all of your logistics requirements.
The services offered by Gokada include ride-hailing, meal delivery, and immediate parcel delivery. They simplify your life.
How much does delivery cost at Gokada?
The distance between the pick-up and drop-off sites has an impact on the final cost of an order. Gokada charges a basic cost of ₦100, ₦40 for each km, and ₦15 for each minute.
4. GIG Logistics
GIG Logistics is perhaps, the most widely known courier service in Nigeria today. They are among those who offer the broadest selection of shipping and delivery options.
The company is among the best since it offers affordable, high-quality services that are also simple to get.
The courier costs ₦3,000 for any 2 kg delivery without insurance and ₦4,500 to ₦5,000 for 2 kg packages with insurance.
5. ABC Cargo
ABC Cargo, founded in the 1990s is another veteran courier service company in the country. They are among the most affordable and highly recommended.
ABC Cargo has its own terminal and serves a number of Nigerian states and cities, like the majority of the other courier services on the list.
Currently, they charge an average of ₦4,700 for a 2 kg cargo travelling from Lagos to Abuja and the other way around.
6. UPS
Today, UPS is one of the most well-liked courier services in Nigeria. While they seldom rank among Nigeria's least expensive courier services, they charge an average of ₦6,400 for each 2-kilogram parcel travelling from Lagos to Abuja and the opposite direction.
The good news is that they rank among the top in terms of delivery times since they virtually always promise delivery from Lagos to Abuja in 2 to 3 days.
When it comes to timing and parcel delivery, they are also among the most dependable and consistent brands. Moreover, they have excellent customer service, which has received high praise.
7. Zenith Carex International Limited
Zenith Carex is the best and least expensive courier service in Nigeria. This delivery service organization was founded in the year 2002. Since then, Zenith Carex has expanded significantly, becoming a strong organization with numerous offices across the country.
Things to Consider Before Choosing a Courier Service
You should take the following factors into account before selecting a courier service:
1. Price
You might be reading this post primarily for this reason. There are several courier services available nowadays, and their costs vary.
It is crucial to keep in mind that, in some circumstances, the most expensive option may not be the best for you. Moreover, it is important to remember that it is always wise to choose the finest option—not necessarily the cheapest.
2. Tracking capability
When choosing a courier service, many customers tend to ignore the importance of tracking. This element is just as crucial as the others on this list.
The significance of this factor won't become apparent to you until your package becomes trapped in the middle of nowhere.
It's crucial to constantly know how to track your packages till they arrive at their intended location.
3. Speed
The most crucial aspect to take into account when choosing a courier service is speed. You must take into account how long it will take them to deliver the goods to the specified location.
Choose the courier service that best matches your demands at the moment by taking into account the average delivery speed for each one you are considering.
4. Areas covered
When inside and outside of the country, different courier services cover different geographic regions. Consider the places that the courier serves when choosing the one that best suits your needs
5. Flexibility
This is one aspect that must be taken into account. You need to be aware of the brand's adaptability to a collaboration with you
Read Also:
Online Dubai sites that Ship to Nigeria
Conclusion: Cheapest Courier Service in Nigeria
You must always perform at your best because Nigeria's courier service market is so extremely competitive.
And possibly for that reason alone, you are seeking the least expensive courier service in the country. There are many options on the internet, and there are many products to choose from.
It's normal to be confused. But do not panic; we have you covered. Stop wasting time by looking around.
We think you found all the solutions you needed, along with a list of the least expensive courier services in Nigeria. You'll be in a better position to keep to your word and carry on your engagements.
SEO Content Writer with over 4 years of experience in On-Page SEO which gained me an award for excellence.
This is my web space where I share helpful guides to help you earn money legitimately.
I register brands with CAC, create websites and offer Business Consultancy services. For business deals, contact me