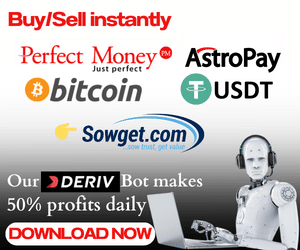 If you dwell in Tanzania, you may wish to find the quickest way to send and receive money. In this guide, you will discover how you can send money from Tanzania to your friends and loved ones in Kenya via MPESA
M-Pesa is the most popular mobile money service in Africa. The M-Pesa app is similar to Apple Pay in that it enables users to securely store money on their phones for use in paying bills, sending and receiving money, and other tasks.
Because M-Pesa is so convenient, users like it. It transforms your phone into a digital wallet, similar to other mobile money service providers. An e-wallet like M-Pesa is indispensable in a country like Kenya, where the vast majority of people lack official bank accounts.
The process of changing money to shillings is not as straightforward for Tanzanians who want to send money using M-Pesa to Kenya. The employment of a third-party money transfer operator is the only way to complete the task.
However, some of these operators are a lousy deal because they charge exorbitant costs by exploiting the exchange rate.
See our comparison statistic below to assess the most cost-effective ways to send money using M-Pesa from Tanzania to Kenya and save money in the process!
About MPESA
M-PESA is a mobile phone-based money transfer, payment, and microfinance service. M stands for mobile, and PESA is money in Swahili.
The biggest mobile network provider in Kenya, Safaricom, and Vodafone together introduced this mobile money transfer service in 2017.
Tanzania, Mozambique, the DRC, Lesotho, Ghana, Egypt, Afghanistan, and South Africa have since joined the movement. With the help of a mobile device, M-Pesa users can deposit, withdraw, transfer, purchase goods and services, obtain credit, and save money.
Users can utilize the service to deposit money into a mobile phone account. Additionally, it enables customers to send balances to other users via PIN-secured SMS text messages. Users pay a nominal fee to use the service to transfer and withdraw money.
M-Pesa is a branchless banking service. Their customers can make deposits and withdrawals from a network of agents, which comprises retail stores that serve as banking agents and resellers of airtime.
M-Pesa gained popularity quickly, and by 2010, it had emerged as the most popular mobile-based banking service in developing nations. Millions of people now have access to the formal banking system thanks to the program, which has received praise.
Moreover, the service decreased crime in nations that typically rely heavily on the currency. However, M-Pesa service providers occasionally come under fire for the exorbitant fees the service imposes on its frequently underprivileged users.
Using MPESA to Transfer Money From Tanzania to Kenya
Here are some quick ways to send money using M-Pesa from Tanzania to Kenya. You can also utilize these channels to send money to Kenya via the M-Pesa mobile money transfer service from any country.
1. Use Digital Platforms
Using a digital money transfer service is the most effective way to send money to Kenya using M-Pesa. Remitly and WorldRemit are two top choices, while Skrill is a respectable third choice.
Each accepts transactions from dozens of nations worldwide, including the US, UK, Germany, and South Africa, and offers M-Pesa payouts in Kenya.
You must register on one of these platforms before you can begin. Typically, the procedure is quick, simple, and free. The delivery option you choose will then have to be M-Pesa.
The mobile number and name of your receiver can then be entered. You will then transfer money using a bank account or credit card at a great conversion rate from your home currency to the recipient's M-Pesa account in Kenyan shillings.
Consequently, the funds typically reach Kenya in a matter of minutes!
2. Use Legacy Platforms
Using conventional players in addition to the clever online choices we covered earlier can be beneficial. Make use of established networks like MoneyGram or Western Union.
This is yet another excellent alternative to using M-Pesa to send money to Kenya. This is ideal, particularly if you're sending from a lesser-developed nation that isn't serviced by one of the digital providers.
Despite the fact that online platforms are typically more affordable than legacy systems. They typically still provide fair exchange rates, though.
The more you send and the country you send it from will determine which option is more affordable to send to Kenya.
For this reason, we advise you to compare money transfer companies before making any new transfers to Kenya.
3. Send through Banks
It is often possible to convert foreign money to shillings and put it into someone's M-Pesa account if you reside in Tanzania but maintain a bank account in Kenya.
For instance, Equity Bank provides this service to citizens of some other nations, such as the UK. Even yet, if you frequently receive money in your bank account in Kenya and don't mind paying somewhat higher costs, it can make sense.
It's not a good choice, though, if you're trying to save money because the expenses can easily surpass 5% of the overall transaction value.
You can discover more about the pricey fees associated with sending money overseas from your bank. Instead, we advise selecting a company from this list like Remitly.
FAQs on Sending Money From Tanzania to Kenya via M-Pesa
Here are some commonly posed questions regarding using the M-Pesa mobile transfer service to send money to Kenya.
How is the M-Pesa mobile transfer service accessed?
You must first dial *840#.
Accept the terms and conditions to Opt-in.
Select send money abroad
OR
Go to the Safaricom App and choose M-PESA.
Choosing M-PESA Global
To opt-in, accept the terms and conditions.
Select Send
What is the minimum/maximum amount one can send through M-PESA Global?
The amount that can be sent ranges from KSHS 101 to KSHS 70,000.
In which currency will the recipient receive the funds?
Money will be sent to the receiver in that country's currency.
How much will the service cost?
When using the M-Pesa mobile transfer service, there are no fees. However, current exchange rates are in effect.
How do M-PESA users get money from other countries?
M-Pesa has worked with Safaricom and a number of money transfer businesses. The goal of the cooperation is to make sure that receiving money from the US, UK, Europe, and UAE won't cost you a penny.
Can money be sent to any bank in the world?
Currently, Germany, China, and the United Arab Emirates offer this service. In due course, other nations will be included.
Can one send money to all Western Union agents globally?
All countries can access this service, with the exception of those that have been sanctioned, such as North Korea and Syria.
What is a Country ISO?
This is a 2-LETTER shortened form for country names e.g. ZA for South Africa, TD for Chad, KE for Kenya, UG, TZ, etc. It's not necessary for ISO to be the first two letters of the nation's name.
What is a secret word?
The sender must enter a secret word when sending money to South Africa. To get the funds, the recipient must have the secret word information with them at the point of collection.
How do I get assistance?
Call 100 or 200 for any questions regarding customer service. A customer care agent will respond to your complaint and provide you with the required support.
Read Also:
Best Payment Gateways in Uganda
How to Use Clover Mini Credit Machine
Best Ways To Send Money To Uganda
Conclusion: How to Send Money From Tanzania to Kenya via MPESA
Conclusively, The next time you are sending school fees home, keep in mind that M-PESA recipients don't have to pay anything when you send them.
I hope this article was helpful and you can now effectively send money from Tanzania to Kenya via the use of MPESA
SEO Content Writer with over 4 years of experience in On-Page SEO which gained me an award for excellence.
This is my web space where I share helpful guides to help you earn money legitimately.
I register brands with CAC, create websites and offer Business Consultancy services. For business deals, contact me