Are you a Dubai resident or perhaps a Nigerian who wishes to get a parcel from Dubai to Nigeria? In this article, you will discover some trusted Dubai online stores that ship to Nigeria.
Online shopping has been popular for a while. With the advent of online retailers, purchasing goods online has really improved and grown safer.
Even better, many shops make it possible for you to order items from abroad and have them delivered to you.
Fortunately, consumers in Dubai and the rest of the UAE may shop on a variety of websites. They provide practically anything for sale, including food, medications, apparel, footwear, accessories, gadgets, home furnishings, books, toys, and more.
You may effortlessly order, pay for, and receive anything you need without ever leaving your home!
Dubai Online Stores that Ship to Nigeria
The online retailers listed below are those that are based in the United Arab Emirates and can help you send a package to Nigeria.
1. Amazon
Amazon is an online retailer with headquarters in Seattle, Washington, and was founded by Jeff Bezos. On the Internet store, you may purchase almost anything you require, including mobile phones, books, and publications. The company's website features about 600 million products.
Moreover, Amazon provides a marketplace that gives small and medium-sized companies access to millions of customers. The business is renowned for both its affordable costs and top-notch customer support.
Particularly, Amazon provides a huge selection of apparel, accessories, and jewellery. Therefore, one of the best places to purchase if you're wanting to acquire any of these things is Amazon.
How do I ship from Dubai to Nigeria? It's interesting to note that Amazon.com ships to Nigeria from the United Arab Emirates. The largest online retailer in the world, Amazon, operates a website in the United Arab Emirates.
Just go to Amazon if you're looking for anything, including food, clothing accessories, gadgets, office supplies, appliances, furniture, and more. ae!
Listings can be sorted by price (lowest to highest, or vice versa), reviews, availability, and other factors when you search for a product.
There is even a list of "bestsellers" that displays the most well-liked products!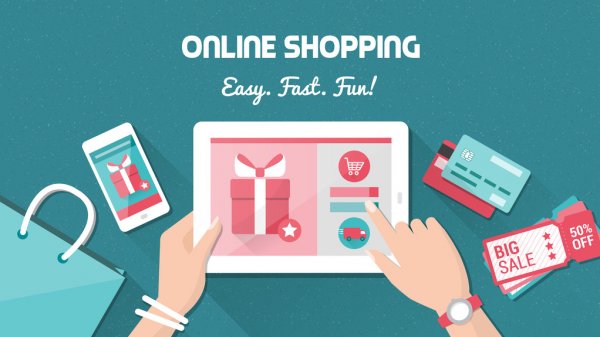 2. AliExpress
AliExpress launched AliExpress Direct, a premium shipping service, to improve the cross-border purchasing experience for UAE customers.
Is there a simpler way to get anything you need? When you visit AliExpress, take the time you require to weigh your selections, compare rates, or simply browse the site to see if anything catches your eye, you pay, and one or two weeks later, your product is delivered to your door.
These days, ordering from home is even more advised, and if the shipping is free, it seems like everything came together to make our lives easier.
You can receive your packages from China free of charge, VAT included, if you reside in Saudi Arabia or the United Arab Emirates. Through AliExpress Direct, a brand-new service from this online marketplace, orders are delivered right to your door.
3. eBay
eBay is the biggest market in the world with millions of items for sale every day. You may now transport it all to the United Arab Emirates with the help of Borderlinx.
You can probably find whatever you need on ebay.com, including DVDs, books, Kindle or Apple gadgets, toys, headphones, apparel, jewellery, and kitchenware.
Each week, hundreds of eBay.com packages are shipped from there to the United Arab Emirates.
In the United Arab Emirates, several things are frequently unavailable locally or are expensively available.
Therefore, using eBay.com to shop is an excellent means to receive the things you want when you want them.
However, shipping from the USA might be pricey, especially if you are unsure of the import tax and tariffs. Additionally, some sellers on eBay.com may choose to forego sending to the United Arab Emirates.
That's where Borderlinx comes into the picture!
That is my opinion regarding online shopping, shipping, and delivery in the United Arab Emirates.
4. ASOS
ASOS is one of the most well-known online retailers of clothing in the world, particularly in the United Arab Emirates.
The site is distinguished by the breadth of apparel products it provides for both men and women, along with other fashion products like shoes, bags, and many more, as well as care and beauty items.
Both the Express and Standard Delivery options from ASOS offer delivery to Dubai, United Arab Emirates. Additionally, free limitless regular and fast shipping is available.
ASOS offers both Standard Shipping to everyone and Express Shipping when it is practical to ship to all nations and territories.
Change your browser country to the one you're sending to learn more about the nations we ship to, the delivery periods they offer, and the pricing.
5. Zara
Zara is a premium fashion retailer that was founded in Spain. Amancio Ortega launched the business in 1975.
Currently, Zara operates more than 6500 locations throughout 88 nations, including the United Arab Emirates. These shops are typically found in the most costly areas of the nation.
In the main residential areas of Dubai, there are a number of Zara outlets dispersed throughout several malls. The Dubai Mall is home to the largest Zara store in the world.
The largest and only one-floored Zara retail store in the world, the new and upgraded Fashion Avenue is regarded as a concept store.
You may order apparel for men, women, and children from the Zara online store and have it shipped to Nigeria.
6. Nordstrom
Nordstrom is one of the most aged retail stores in America. Since its founding in 1901, it has expanded to over 300 locations.
You can save up to 70% on some items when you purchase at Nordstrom. You may also find a huge selection of cosmetics and fragrances, as well as apparel and accessories for both men and women.
It is possible to ship goods from Nordstrom to foreign countries like the UAE, but there are a few factors to take into account.
Even when a company does offer worldwide shipping, it can be incredibly expensive to send numerous little products to other countries like the UAE.
The statement that Nordstrom enables shipping to Nigeria is prominently displayed on the website.
Read Also:
Best E-commerce Sites for Farmers
Dubai Car Shipping To Nigeria Requirements
Importation Cost from Turkey to Nigeria
Conclusion: Dubai Online Stores that Ship to Nigeria
Consumers are increasingly likely to shop online today. We searched and discovered some excellent online stores in Dubai UAE that can deliver your order to Nigeria.
For all of your purchasing needs, including apparel and other things, visit the websites listed below.
While online purchasing is quick, simple, and handy, be sure to exercise caution. Keep your confidential information secure and be on the lookout for scammers.
SEO Content Writer with over 4 years of experience in On-Page SEO which gained me an award for excellence.
This is my web space where I share helpful guides to help you earn money legitimately.
I register brands with CAC, create websites and offer Business Consultancy services. For business deals, contact me