This post will unleash some of the best websites to trade agricultural products in Nigeria
The advent of technology has widely influenced agriculture. Nowadays, farmers are utilizing technology to not just improve their farming practices but to also market.
In this article, I will be revealing 8 websites to trade agricultural products in Nigeria.
Food is a very important aspect of living. We eat to live every day. Without food, there will be great famine.
You can never come across somebody who would say "I don't like food". Lack of food leads to starvation which can also result in death.
When it comes to field cultivation, Nigeria has global recognition due to the highly fertile and larger landmass given to Man naturally.
According to Statista.com, Agriculture accounts for about 23 percent of Nigeria's GDP
Nigeria is the most populous country in Africa and the sixth in the world. It is also one of the most densely populated countries in Africa, with approximately 218.5 million people in an area of 923,768 km2 (356,669 sq mi). 218,541,212 (2022 est.)
According to World data, from 1960 to 2021 the population of Nigeria increased from 45.14 million to 213.40 million people. This is a growth of 372.8 percent in 61 years. The highest increase in Nigeria was recorded in 2015 with 4.30 percent
With over 240 million individuals living in Nigeria (As of 2023), the need to increase the production of food is also high on the rise.
This large number of people need food, shelter and clothing.
To reach the large market, Agriculture has taken a paradigm shift from a small road-to-road distribution of goods. Farmers and consumers can now buy and sell agricultural products online effortlessly.
Without further ado, below are trusted websites you can buy and sell agricultural products in Nigeria
Websites to Trade Agricultural Products in Nigeria
There are several websites where you can trade agricultural products in Nigeria.
For the sake of this article, I have reviewed and filtered out the best of them below.
1. FarmPays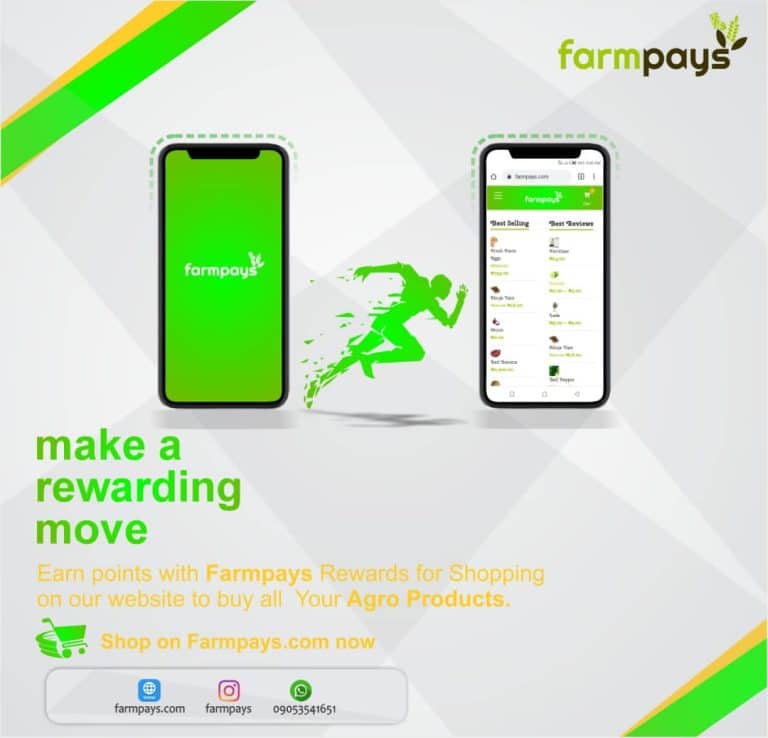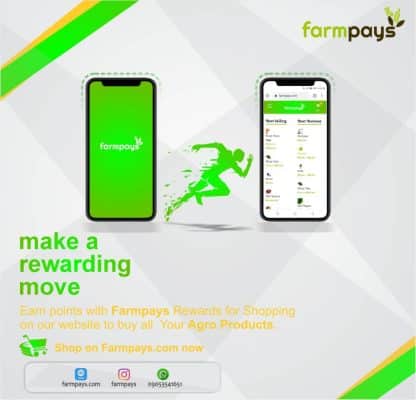 FarmPays is Nigeria's best digital marketplace for farmers looking for poultry, fish, livestock, crops, and Agricultural input items for production and processing and for consumers looking for fresh farm products.
Established in July 2017, FarmPays was built to provide easy access to agro products, it was first started on a Whatsapp Group called 'farmer input and output'.
However, In recent years, the company metamorphosed into a big brand which also gained legal registration and documentation under the Corporate Affairs Commission ( C.A.C ) FARMPAYS INTEGRATED AGRIC VENTURES with  Business Number BN 3125327

FarmPay is making a tangible impact on agriculture by stopping hunger and creating space for farmers, sellers, and consumers.
How To Sell on FarmPays
To sell on farmPays, you must be an affiliate.
Below is how you can affiliate with the e-commerce platform.
Visit the website FarmPays.com
Fill your information
Signup as an affiliate
How To Buy on FarmPays
FarmPays currenly has a wide range of product categories ranging from;
Agricultural E-Book
Agricultural Equipment
Agro Chemicals
AGRO FASHION
Animal Feed
Chicken
Commercial Grains
CROPS
Day old chicks
Farm Tools
Fertilizer
Food Stuff
Herbicide
Livestock
Pesticide
Poultry
Poultry Equipment
Rent Farm Equipment
Seeds & Seedlings
Pick a category and select a product of your choice.
Place your order and it will be shipped to your location
There are two modes of payment you can use to place the order. Bank transfer, card payment and also PayPal
Does FarmPays Deliver Nationwide?
Yes, FarmPays deliver nationwide, you can Pickup your order from any of their delivery partners in any of the 36 states in Nigeria.
After you make your order, you will receive an e-mail and SMS to assist you to recognise the way to pick up your order.
FarmPays does not accept payment on delivery
Address: Block F, Shop 7, Akinyele Shopping complex, beside Local Government Moniya, Ibadan, Oyo State, Nigeria
Email: hello@farmpays.com
Phone: +234 810 845 2311, +2349127762522
Website: FarmPays.com
2. eFarmers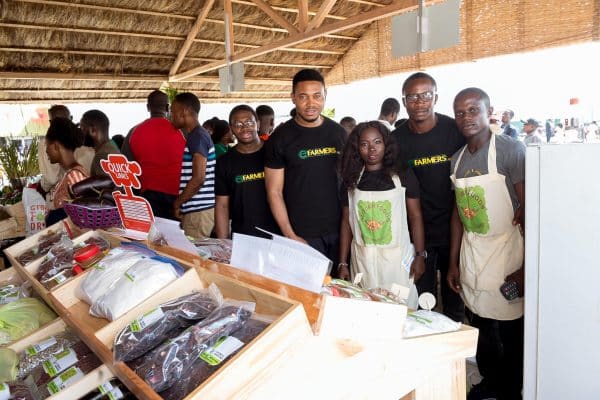 eFarmers Nigeria is the first of its kind in the Nigerian agricultural sector. It connects the Nigerian-based farmer and agro-allied businesses to numerous customers in Nigeria and across the globe by offering free classified ads services. It is a business division of Evansville Industries Limited
eFarmers Nigeria provides a digitalised farm-based market for advertising and trading agro products and services free of charge from anywhere at any time.
eFarmers has broad agricultural product categories such as;
Agricultural Services
Agro Jobs
Dairy/Dairy Products
Drinks
Farm Lands
Fertilizers/Chemicals
Flowers
For export
Fruits
Grains/Cereals
Green House Equipment
Livestock Products
Nuts
Oils
Others
Plants/Crops
Refined/Processed
Tools/Machines
Vegetables
Wood/Timber
How To Become A Seller on eFarmers
1. Register or Login (for returning sellers)
2. For registration, click on "Post FREE Ad" at the top of this site and fill in your details into the form
3. Choose your account verification method  (Phone or email)
4. After verification or if you are a returning seller, Click "Post Ad" to view the product form
5. Fill the product form with great photos of your product, a concise description, contact details and a fair price
6. Click on "Post Ad" and your product will be visible to the public
7. Start getting interested customers and be honest with your deals
Seller Benefits
As a seller, you can
Post ads for free with images
Get live updates about agricultural products market prices and services
Diversify or increase your service delivery i.e. offer special discounts to your customers
Get listed on top rated Products
Get product reviews and recommendation
Receive calls, text messages and emails from authentic buyers
How To Buy on eFarmers
In simple steps, you can purchase your favourite agric product from the e-commerce site.
1. Quickly scan through the latest products and ads by categories.
2. You can also search by a product name, product code, location, and username of the seller.
3. Select and view the product description.
4. Get the seller, contact telephone number and contact the seller.
5. You can also write the seller through the site.
6. Finalise the deal and rate or review the seller's service or product.
Buyer Benefits
As a buyer, you can
Buy anything by simply calling or sending a message to the seller and agreeing on purchase terms with sellers directly
Get special deals update from your favourite farmers
 Rate and write reviews of your close trade.
Share and promote your favourite seller's products on social media with a click
Report a seller if dissatisfied with a product or service
3. Afrimash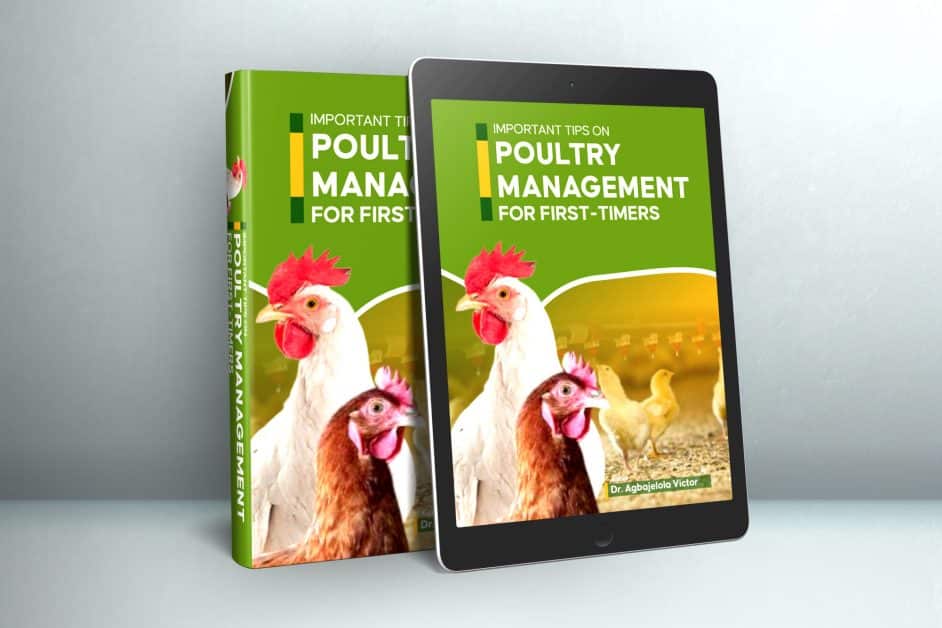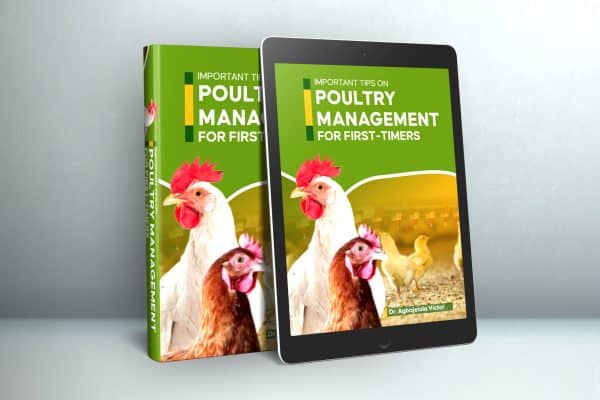 Afrimash is one of the largest e-commerce platforms in Nigeria connecting various farmers and buyers together.
Afrimash offers farmers an easy-to-use online platform with access to a variety of quality and reliable customer service delivery.
The company specializes in
Poultry raising
Agric equipment
Crops
Aquaculture
You can list your products as a vendor or register to become an affiliate and make money from commissions.
Contact
Phone: 012552746 or 08094091115
Mail: info@afrimash.com
Freedom House, General Gas, Akobo, Ibadan, Oyo State, Nigeria.
Afrimash.com
Also, check Afrimash FAQS
4. Agrolite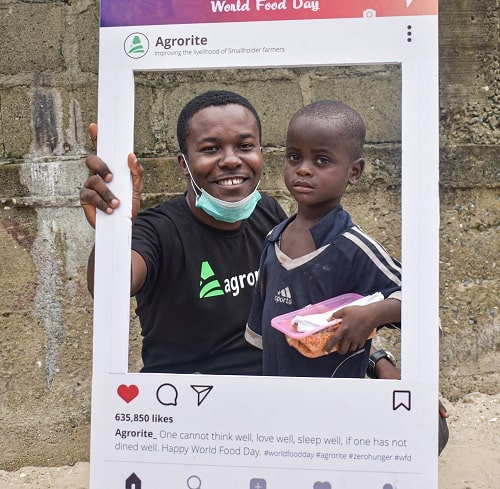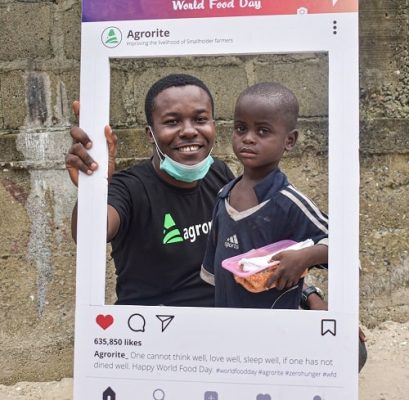 We can not talk about e-commerce sites to buy and sell agricultural products in Nigeria and neglect Agrolite from the list.
Since 2019, Agrorite has been improving the livelihood of smallholder farmers by providing innovative solutions including warehousing and profitable markets, both locally and internationally for agro-commodities.
Aside from being an e-commerce site, Agrolite also specializes in the following
Agric contracts
Aggregation
Commodity trading
Agricultural technology and consultancy
Insurance
Food processing
The most interesting part of Agrolite is the company possesses large warehouse facilities which are very instrumental in managing smallholder farmers' post-harvest losses or waste.
They take charge of complete warehousing on lease and offer space for the storage of commodities.
Agrolite is owned by Toyosi Ayodele. He birthed the idea of Agrolite after his ordeal with Mr Ule, a smallholder farmer in Benue who laid the foundation for the incorporation of Agrorite.
Mr Ule was a yam farmer in Benue state (the state popularly referred to as the food basket of the nation) and was burdened by the known challenges affecting smallholder farmers in Africa, but most especially the challenges of post-harvest waste made worse by a lack of access to profitable markets.
How Does Agrolite Trade?
Agrolite trades by sourcing and identifying buyers and negotiating on profit margins that will favour the farmers.
Upon harvest, the product is packaged and shipped to the off-takers locally or internationally. Crops not cultivated by us are equally sourced for trading.
The company also provides a farm inventory management system to the farmer to ensure adequate documentation of expenses associated with the farming process and also provides a bi-weekly report to investors and off-takers.
Contact
5. Agriculture Nigeria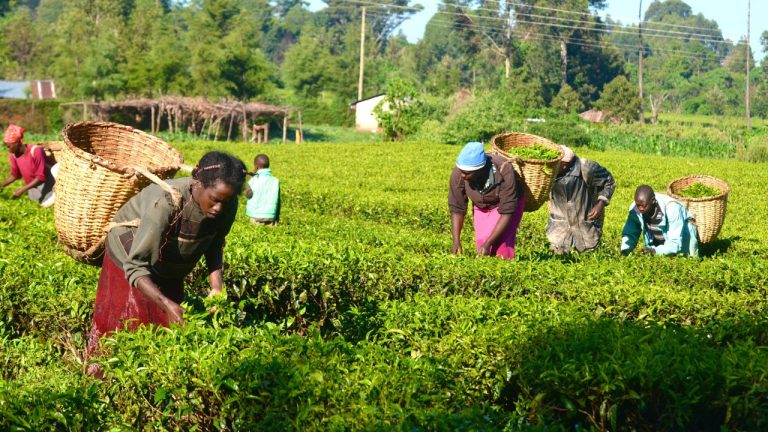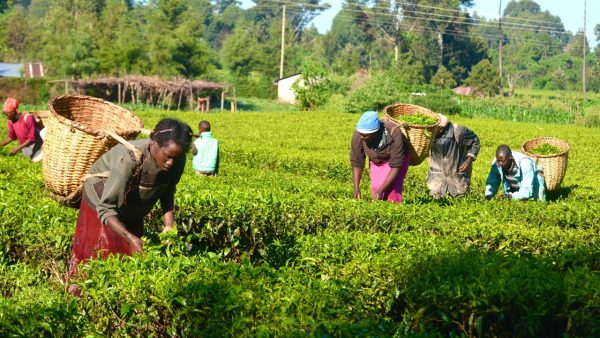 The Agriculture Nigeria Marketplace provides our farmers, agro-processors, and input dealers with a simple and easy-to-use platform to showcase their products and expand their market, giving them much-needed visibility. There is something for everyone in the marketplace.
For Farmers, whether you are selling in bulk like 3 tons of soybeans or retail for daily consumption you are welcome.
For Agro-processors, the processing is an important part of the agriculture value chain that aids in reducing loss. Show us how you have added value to the raw materials in your processed goods.
As an input dealer, farmers need a place to buy their seeds, fertilizers, and implements. open your shop online and reach more people.
To get started,
Click on the register button.
Set up your shop.
Give your customers your unique shop address.
Start selling your goods.
SEO Content Writer with over 4 years of experience in On-Page SEO which gained me an award for excellence.
This is my web space where I share helpful guides to help you earn money legitimately.
I register brands with CAC, create websites and offer Business Consultancy services. For business deals, contact me