This post will unleash some of the best websites to trade agricultural products in Nigeria
The advent of technology has widely influenced agriculture. Nowadays, farmers are utilizing technology to not just improve their farming practices but to also market.
In this article, I will be revealing 8 websites to trade agricultural products in Nigeria.
Food is a very important aspect of living. We eat to live every day. Without food, there will be great famine.
You can never come across somebody who would say "I don't like food". Lack of food leads to starvation which can also result in death.
When it comes to field cultivation, Nigeria has global recognition due to the highly fertile and larger landmass given to Man naturally.
According to Statista.com, Agriculture accounts for about 23 percent of Nigeria's GDP
Nigeria is the most populous country in Africa and the sixth in the world. It is also one of the most densely populated countries in Africa, with approximately 218.5 million people in an area of 923,768 km2 (356,669 sq mi). 218,541,212 (2022 est.)
According to World data, from 1960 to 2021 the population of Nigeria increased from 45.14 million to 213.40 million people. This is a growth of 372.8 percent in 61 years. The highest increase in Nigeria was recorded in 2015 with 4.30 percent
With over 240 million individuals living in Nigeria (As of 2023), the need to increase the production of food is also high on the rise.
This large number of people need food, shelter and clothing.
To reach the large market, Agriculture has taken a paradigm shift from a small road-to-road distribution of goods. Farmers and consumers can now buy and sell agricultural products online effortlessly.
Without further ado, below are trusted websites you can buy and sell agricultural products in Nigeria
Websites to Trade Agricultural Products in Nigeria
There are several websites where you can trade agricultural products in Nigeria.
For the sake of this article, I have reviewed and filtered out the best of them below.
1. FarmPays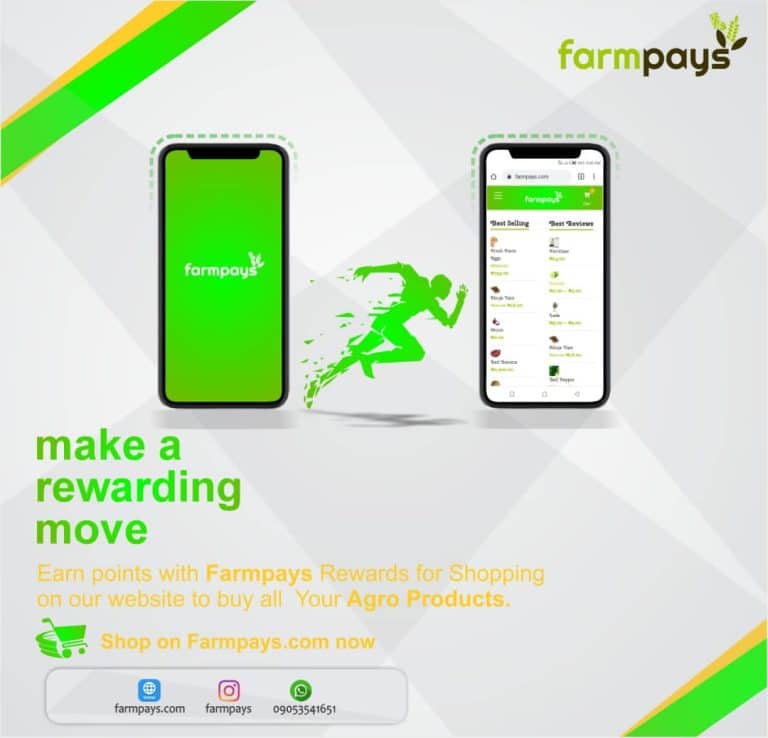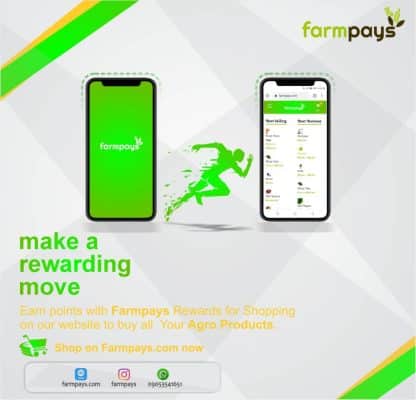 FarmPays is Nigeria's best digital marketplace for farmers looking for poultry, fish, livestock, crops, and Agricultural input items for production and processing and for consumers looking for fresh farm products.
Established in July 2017, FarmPays was built to provide easy access to agro products, it was first started on a Whatsapp Group called 'farmer input and output'.
However, In recent years, the company metamorphosed into a big brand which also gained legal registration and documentation under the Corporate Affairs Commission ( C.A.C ) FARMPAYS INTEGRATED AGRIC VENTURES with  Business Number BN 3125327

FarmPay is making a tangible impact on agriculture by stopping hunger and creating space for farmers, sellers, and consumers.
How To Sell on FarmPays
To sell on farmPays, you must be an affiliate.
Below is how you can affiliate with the e-commerce platform.
Visit the website FarmPays.com
Fill your information
Signup as an affiliate
How To Buy on FarmPays
FarmPays currenly has a wide range of product categories ranging from;
Agricultural E-Book
Agricultural Equipment
Agro Chemicals
AGRO FASHION
Animal Feed
Chicken
Commercial Grains
CROPS
Day old chicks
Farm Tools
Fertilizer
Food Stuff
Herbicide
Livestock
Pesticide
Poultry
Poultry Equipment
Rent Farm Equipment
Seeds & Seedlings
Pick a category and select a product of your choice.
Place your order and it will be shipped to your location
There are two modes of payment you can use to place the order. Bank transfer, card payment and also PayPal
Does FarmPays Deliver Nationwide?
Yes, FarmPays deliver nationwide, you can Pickup your order from any of their delivery partners in any of the 36 states in Nigeria.
After you make your order, you will receive an e-mail and SMS to assist you to recognise the way to pick up your order.
FarmPays does not accept payment on delivery
Address: Block F, Shop 7, Akinyele Shopping complex, beside Local Government Moniya, Ibadan, Oyo State, Nigeria
Email: hello@farmpays.com
Phone: +234 810 845 2311, +2349127762522
Website: FarmPays.com
2. eFarmers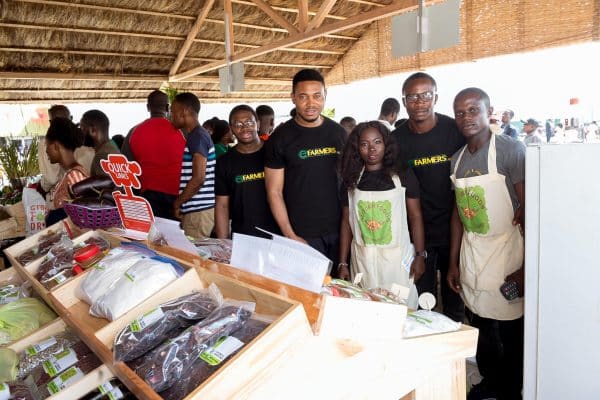 eFarmers Nigeria is the first of its kind in the Nigerian agricultural sector. It connects the Nigerian-based farmer and agro-allied businesses to numerous customers in Nigeria and across the globe by offering free classified ads services. It is a business division of Evansville Industries Limited
eFarmers Nigeria provides a digitalised farm-based market for advertising and trading agro products and services free of charge from anywhere at any time.
eFarmers has broad agricultural product categories such as;