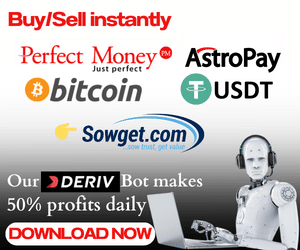 Affiliate marketing remains the goldmine. Just like blogging, there are thousands of affiliate marketing niches. When starting out, it is essential to figure out the best niche. In this guide, you will discover some of the low competition Niches for affiliate marketing in Nigeria and global 2023.
Many marketers get into sellpass affiliate marketing without being decisive about the particular niche they should focus on. This leaves them confused and burnt out along the way
Focusing on a particular niche, whether it be a macro- or micro-niche, is a smart move for a number of reasons. Furthermore, it's essential to succeed in the affiliate marketing industry financially.
Before we discuss low-competition niches for affiliate marketing in 2023, let's get you through these guides as an introduction.
How To Choose A Niche for Affiliate Marketing 2023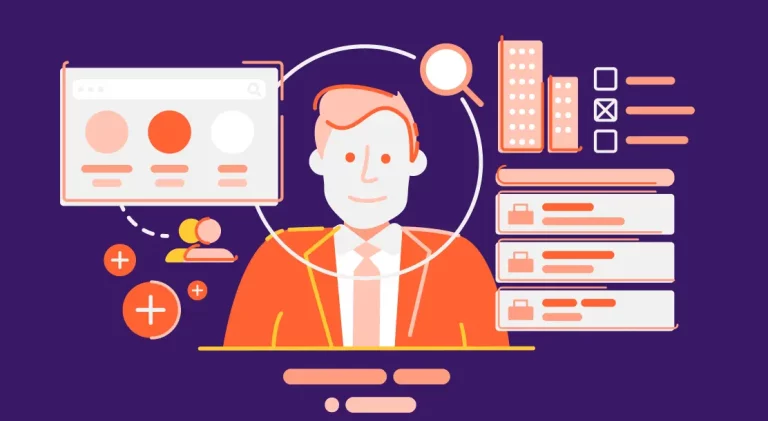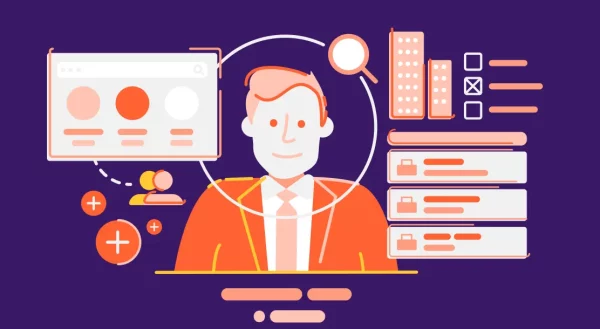 Niche is the industry your affiliate marketing covers. It is essential to consider all possible options and marketing potential before choosing a niche.
For a niche to be good for affiliate promotion, below are the qualities it must have
1. Follow Your Passion
Understand your interests. Get involved with a niche that you are passionate about.  It's not a good idea to dive headfirst into a trending niche only to fail after a month because the product is subpar.
Nevertheless, Follow the interests of others too. Avoid trying to reinvent the wheel and avoid looking for a unicorn in the affiliate marketing space.
Learn the newest buzz and conduct research on hot topics that relate to your interests or areas of expertise.
Typically, the newest trends are discussed in industry blogs, authority websites, or social media posts.
2. Earning Potential
For any affiliate marketing niche to be considered good, It must be able to generate revenue through its products.
It should be able to be monetized with Google ads, Amazon Associates, sponsored content, and the seller's affiliate program.
Choosing the best and most profitable affiliate marketing niche is the challenge faced by almost all newbies. And if you plan to make money through affiliate marketing, it is a long-term and strategic decision. So think well before choosing.
To quickly ascertain a niche's profitability, for instance, Amazon can provide you with all the data you require to learn what is selling.
2. Ability to Solve Problems
The whole reason why people buy products is to make life easy. For a good affiliate niche, it must be able to solve human problems and make humanity better
3. Traffic Source
When choosing an affiliate niche, it must have a good flowing traffic source. You can use Similarweb or other similar platforms to check where the competition gets its traffic.
Although research shows that 31% of website traffic comes from search engines, you should check if the top competitor sites are mainly gaining traffic from search engines or if social media users are included in the mix.
If there is a significant number of social media visitors, check which platforms they're coming from.
4. Check The Competition
Consider the opposition. If the market seems lucrative to you, there is a good chance that others feel the same way. To determine whether you can make enough money for yourself, research the competition.
Why Choose A Niche?
Below are some possible reasons why choosing a good affiliate niche is best for you
1. Clearly Defined Target Demographic
You cannot pursue every customer in the world and succeed. Working within a specific niche aids in the better definition of your target market, including their demographics, location, interests, preferences, and purchasing patterns.
Your chances of converting site visitors into devoted customers increase as your audience becomes more segmented and knowledgeable.
2. Planned Strategies
Affiliate marketing has the potential to develop into a full-time enterprise that makes a respectable profit and thus necessitates strategic planning.
You don't need to come up with a new idea every time if you specialize in a particular area. You can create a content plan aligned with your strategic goal and follow it.
3. Enhanced SEO
The Internet has always been active and noisy. In Google search results, people hardly ever scroll past page one. You must therefore ensure that your website can be quickly found on the first page. It's possible with a solid strategy and SEO content plan.
For instance, if you write an article about data integration tools and post it on your geek blog, Google will quickly rank it highly because your blog is one that focuses on the subject.
On the other hand, forget about Google traffic if someone posts an article that is "outside" the blog's niche, like the best anti-ageing skincare products.
Google is aware that your blog is not a skincare authority. When Google and the visitors can both understand what your website is about, getting organic traffic from Google is made easier. Target traffic, in return, increases your earnings.
Additionally, performing SEO on micro-niche blogs requires less work, money, and time and can quickly increase your page and domain authority.
4. Genuineness and Knowledge
Being an authority in everything is not possible. Customers want to read and follow subject matter experts, especially those who are willing to pay for it.
Every blog post you create in your niche strengthens its authority, elevating your work to a new level. o the next level. You can charge more because of your expertise.
Additionally, by being well-known in the market and having a solid understanding of it, you can work with other authorities or key figures to expand the scope of your goods or services.
In conclusion, pick a niche and stay with it.
Low (Untapped) Competition Niches for Affiliate Marketing

Let's look at the full list of the low-competition niches for affiliate marketing in 2023
1. Technology
People enjoy using the newest tools and applications. So, here you can focus on promoting everything from VPNs and Webhosting to smoke detectors or productivity apps.
By the way, many SaaS affiliate programs belong to the high-paying and pay referral fees of up to $500 per sale.
The same is true of VPN, which enables users to browse the web privately while defending themselves against identity theft and other online security risks.
The Technology sector has been a goldmine because more and more tech updates, products and innovations are emerging day by day.
One blessing of technology to Mankind is to make use of less energy to achieve maximum results through tech tools, software and application.
The advent of AI is one of the greatest human innovations in the area of technology. As an affiliate, you can promote tech products and earn six figures online.
2. Wealth Building
Everybody wants to be rich. Many people want to profit from their investments, detest debt, and work hard to save for retirement, but not everyone knows how to do it properly, so they are always looking for solutions.
Trading services, financial newsletters, relevant webinars, etc. are resources they can use to get the right advice. Furthermore, it is not a requirement to be Warren Buffet to publish content in the investment niche.
There are other investments besides stock portfolios, such as real estate, precious metals, peer-to-peer cryptocurrency loans, etc.
3. Health and Fitness
Everyone wants to be wealthy and fit and healthy in addition to being wealthy and fit and healthy in addition to being wealthy.
And for that, people are ready to pay unhealthy amounts of money, which makes the niche lucrative and evergreen.
With increased awareness of health problems —which even doubled during the coronavirus pandemic—people take action and spend more money on expensive, wholesome goods. Once a product is used and the user likes it, they are sure to keep buying it over and over to maintain results.
You may find sub-niches in personal care, nutrition, preventative medicine, alternative medicine, ageing/anti-ageing, fitness, mental health, weight loss, and pregnancy interesting.
People can go the extra mile to care for and stay healthy. As a health affiliate, you can recommend and promote high-value health products to the people who need them and make money.
After all, health is wealth.
4. Fashion and Beauty
According to statistics, the global fashion market was valued at a massive $1.7 trillion in 2022. Likewise, the United States apparel industry accounts for $369.39 billion and is expected to reach $494.89 billion by the end of 2023.
Strangely enough, the industries that will always thrive are beauty and fashion, regardless of the state of the economy.
Additionally, people need recommendations on what to buy and effective application techniques for the various brands and products that are available.
Because of this, there is a great chance for beauty bloggers and other affiliates to monetize their content by endorsing their preferred brands.
For instance, you could start making YouTube videos that offer advice on fashion items, explain style trends, and provide beauty tips.
5. Lifestyle
Since everyone wants to improve their lifestyle and is constantly looking for ways to do so, the lifestyle niche is enormous in terms of sub-niches.
This extensive domain includes many evergreen and seasonal sub-domains, like Education, Self-development, Productivity, Marriage, Pregnancy, Home Decor, Digital nomads, Van life, Tiny houses, Ecological products, Sustainable living, etc.
6. Hobby
If you select this niche, you can concentrate on subjects like virtual reality, music, gardening, photography, videography, fishing, food, do-it-yourself projects, painting and other forms of art, movies, and writing. The choice here can go as far as people's imagination.
For instance, gardening is no longer a weekend or free time activity with a long-term commitment.
This micro-niche became more well-liked as urban farming gained popularity. Although the commissions aren't very high, they are still respectable enough to make this a lucrative niche.
7. Travel
Seven trillion dollars are reportedly spent each year on travel. While the industry struggled during the first two years of the coronavirus pandemic, it has since recovered and is expected to expand in 2023.
This indicates that it's one of the most well-known affiliate markets out there, and both the luxury and economy segments have a ton of lucrative programs.
If you run a travel blog, you can leverage the travel industry and make thousands of dollars.
For example, The Airbnb Associates program allows anyone with an audience to make money by promoting travelling or hosting on Airbnb.
8. Security and Survival
Home security has long been a concern for homeowners. But now that more people are aware of the rising crime rate, they are beginning to invest in more cutting-edge technologies.
This has increased demand for home security tools like cameras, alarms, and mobile apps that let owners keep an eye on their properties from a distance.
And until 2020 arrived, nobody realized how important it was to have extra food and water on hand, so they all started signing up for various prepper courses.
Additionally, it's a fascinating market because you can advertise anything, from hunting equipment to a prepper backpack and freeze-dried food.
9. Non-Profit & Charity
In 2023, the non-profit and charitable sectors are unlikely to come to mind when discussing affiliate marketing niches with low competition.
Anyone looking to earn large commissions may be put off by the word "non-profit."
However, charities and non-profit organizations actually spend a lot of money.
By 2030, it is anticipated that non-profits and charities will be worth more than $400 billion globally.
10. Golf equipment
As crazy as it may seem, the Golf equipment market is worth an estimated $6.51 billion. From this data, we can see that there are hundreds of thousands of monthly searches for the best golf equipment.
For example, there are 54K monthly searches just for "golf simulator," and most of the top 10 results are affiliate posts listing top picks.
Golf equipment is seriously expensive so you can hardly expect your average affiliate marketer to review everything firsthand.
Nonetheless, as an affiliate, you can create a product review of the best golf products and recommend people to buy them. Gold product companies will pay you to promote their products to reach a larger number of people searching for these products
Best Niche for Affiliate Marketing on Instagram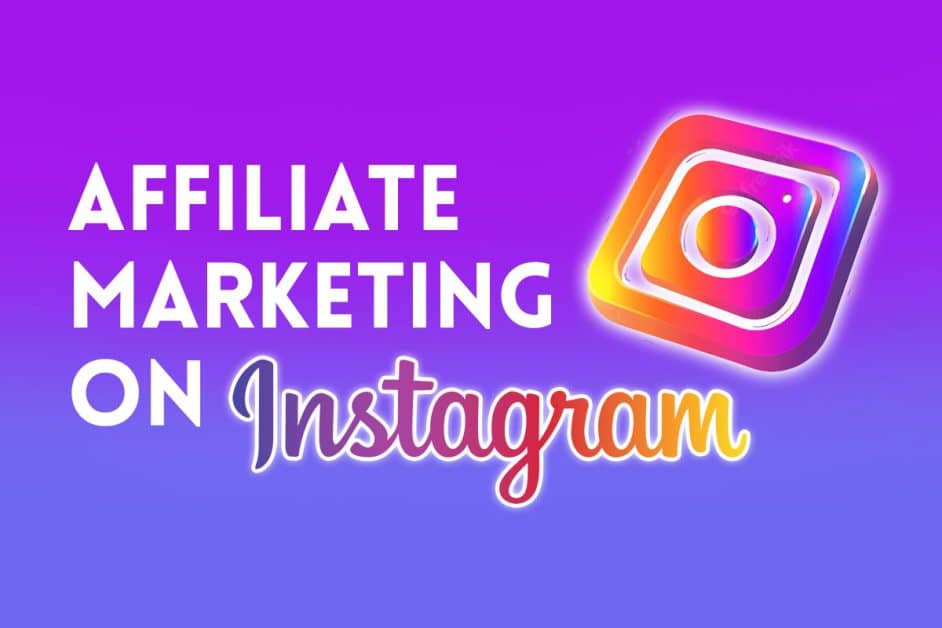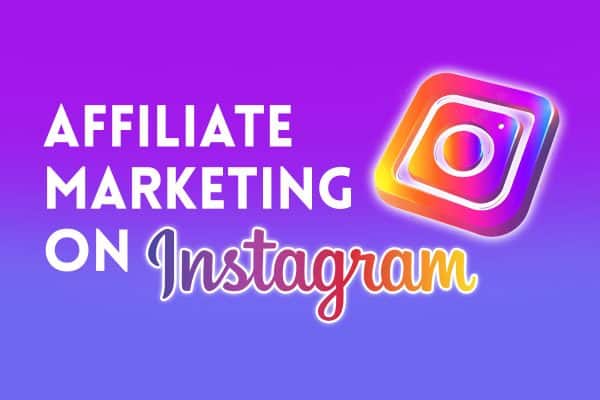 For Instagram affiliates, below are some highly profitable niches you can consider;
Photography
Food
Pets
Beauty and Fashion
Conclusion: Low Competition Niches For Affiliate Marketing

It's crucial to cultivate a resilient mindset if you need to launch an affiliate marketing business in a low-competition niche in 2023. Low-competition niches can take time to develop as well.
However, compared to other affiliate marketing niches with high levels of competition, there is room for profit-making and you are not up against many rivals.
SEO Content Writer with over 4 years of experience in On-Page SEO which gained me an award for excellence.
This is my web space where I share helpful guides to help you earn money legitimately.
I register brands with CAC, create websites and offer Business Consultancy services. For business deals, contact me