Welcome once again to another important article on legacy tips. In this article, we'll be looking at how to get traffic for affiliate marketing.
Remember that before now, we have discussed ways to earn money doing affiliate marketing and we have stated that Affiliate marketing is one of the best and easiest ways to make money online from the comfort of your home.
However, in this article, we'll list and explain some of the best ways to get traffic for affiliate marketing. Make sure you read thoroughly and read to the end to get the full idea.
How to Get Traffic for Affiliate Marketing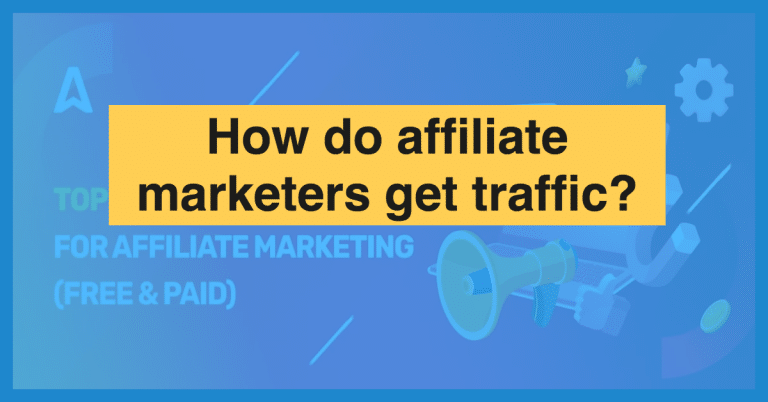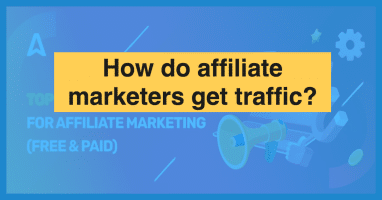 Below are working mediums to get a good amount of traffic for your affiliate marketing
Blogging
Facebook groups
YouTube
Quora
Guest Blogging
Email marketing
Paid advertising
1. Blogging
I've decided to put blogging as the first in this list because this is a very effective way to generate traffic for your Affiliate Marketing offers.
If you have an active community of readers, your audience will be open to your reviews and advice. You can write reviews on products you're promoting or write articles related to these products and include your affiliate link.
Read Also: How to Start a Blog Business in Nigeria and Make Money.
Make sure your blog posts don't come across as 'sales letters'. Provide real value to your readers and let your affiliate links be placed naturally across your content, where relevant.
2. Facebook Groups
Social Media is undoubtedly one of the best ways to get traffic for affiliate marketing in Nigeria. Facebook groups in particular are top sellers.
There are many Facebook groups around different topics and some of these groups have thousands of members. You can join these groups and find a way to provide value to the members while softly promoting your affiliate offers.
For example, if you're promoting a make-money-online course, you can join Facebook groups that focus on that topic. Most of the members in the group will be interested in anything about making money online.
What you have to do is simple – provide value to these people and probably teach them the basics of how to make money online for free.
Many of them will definitely have one or two questions to ask, you can answer their questions and use your affiliate link in your replies. If the product you're promoting is related to the answer, it will not look like a sales pitch but a solution to their problem.
3. YouTubing
YouTube is currently the second-largest search engine on the planet. Many people go on YouTube to learn about various topics, to watch reviews of products they have an interest in, and to learn new skills.
You can create a YouTube channel and use it to promote your Affiliate links. Create a Video that's related to what you're promoting, it could be a review, a 'how to' guide, or your opinion about something.
Include a call to action on the video and include your affiliate link in the video description. This could be a link to a course, product, or paid service.
4. Quora
As a Marketer, Quora should be one of the best traffic sources for your affiliate marketing offers. Quora is the number one Q&A website currently. It is also trendy in Nigeria.
All you have to do is provide solutions to other people's problems with your answers and include your affiliate links to products, courses, or services where relevant.
You need to be careful here because Quora is very strict with its policy against spam. Make sure to focus on answering people's questions sincerely and only include your links where relevant.
5. Guest Blogging
Similar to Blogging, guest blogging is also a very productive way to get traffic for your affiliate marketing offers.
Guest Blogging involves writing blog posts on other people's blogs. These blogs already have a dedicated reader base who are readily open to their recommendations. This means that when you write one of these blogs, you are exposed to a wider range of audience and you can promote your affiliate links naturally in the content if it's relevant.
However, no one wants to allow a marketer to spam his readers or his blog with irrelevant links so be careful about how you promote when writing a guest post. Only include two or three links if they're actually relevant to the content or topic discussed.
If you have a website, you should also consider allowing other writers to publish guest posts on your site because they will want to link to their post on your site and this will give your website exposure and drive more traffic to you.
6. Email Marketing
According to HubSpot, within the last 12 months in 2023, marketers have seen a whopping 77% increase in engagement from email marketing.
What does this mean? As a Marketer, you're missing a lot if you ignore Email Marketing as a source of traffic and lead generation for your affiliate marketing offers.
Email marketing simply involves marketing your services and offers through emails to your potential customers and leads. You shouldn't just focus on sending promotional emails to your email subscribers; rather, you should focus on providing value and solving their problems through your affiliate services, products, and courses.
This is very effective when you have a blog because you can simply put your email subscription form on your blog and your readers can easily subscribe and join your list.
7. Paid Advertising
This is obviously the fastest way to generate traffic and sales for your affiliate marketing offers. This involves paying big traffic sources to drive traffic to your website or affiliate links.
Facebook, WhatsApp TVs, YouTube, and Instagram Ads are some of the most popular and effective advertising channels for Affiliate Marketers in Nigeria.
So, if you need quick leads and sales, consider using one of these means to promote your affiliate marketing offers and watch your dashboard rake in commissions.
Conclusion
In conclusion, Affiliate Marketing is a very lucrative business in Nigeria. However, it is important to use the right channels and means to promote your affiliate marketing offers so as to be successful in the ever-growing marketing world.
I believe you found this article helpful, if you did, make sure you drop your comments and also share the article with others who might find it helpful.
SEO Content Writer with over 4 years of experience in On-Page SEO which gained me an award for excellence.
This is my web space where I share helpful guides to help you earn money legitimately.
I register brands with CAC, create websites and offer Business Consultancy services. For business deals, contact me