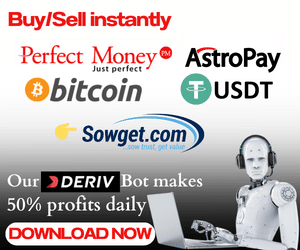 Have you been looking for business opportunities with Artificial intelligence?, In this guide, you will discover how you can make money using AI ChatGPT
Artificial intelligence has gained popularity in the business world. This technology is now accessible to smaller companies as well.
Instead, AI is becoming a crucial tool that companies of all sizes may employ to achieve a competitive advantage.
ChatGPT is one such Artificial Intelligence tool that can help businesses in a variety of ways. In this article, we'll define ChatGPT and discuss how it can support your ability to make money from your business.
What is ChatGPT?
OpenAI created the ChatGPT language model, which is a sizable language model trained on a vast amount of text data. It interprets natural language and produces responses that resemble those of humans using cutting-edge algorithms and machine-learning approaches.
Simply put, it's a sophisticated chatbot that can have natural-sounding conversations with users.
How Can ChatGPT Help Your Business?
Businesses can benefit from ChatGPT in a variety of ways. Here are some of the most important advantages it provides:
ChatGPT can be utilized as a chatbot for customer support that is available around the clock. It may respond to typical client questions, give information about the products, and even deal with complaints.
Several tasks that are usually completed by people can be automated with ChatGPT.
ChatGPT may be less expensive to use than hiring and training a staff of customer service professionals.
Customers' purchase histories or browsing patterns can be used to program ChatGPT to suggest complementary goods or services to them.
You can use ChatGPT to gather and analyse customer data, including consumer inquiries, grievances, and feedback.
ChatGPT is a potent AI tool that may benefit businesses in a variety of ways, from enhancing customer satisfaction to boosting productivity and cutting expenses.
The advantage of ChatGPT can help organizations generate more money.
8 Business Ideas You Can Make Money Using AI-Powered Chat GPT
Here are some ways you can make money using AI ChatGPT and also grow your business revenue
1. Landing Page Copy
Are you having trouble designing a landing page that draws visitors and turns them into clients? Do not look further than ChatGPT!.
ChatGPT makes it simple to design a stunning landing page that captures your audience's attention and motivates them to take action because of its cutting-edge features and user-friendly layout.
You may save time and produce a landing page that appeals to your audience by using ChatGPT to build one. Just be sure to give ChatGPT all the information it needs.
Spend some time reviewing and improving the results to make sure they satisfy your needs.
You may increase the number of conversions on your landing page by using ChatGPT's AI-powered solutions.
2. Podcast Description
Podcasting is a great approach to interacting with your audience and conveying your views, ideas, and stories. Finding new, interesting content ideas for each episode is one of the major obstacles for any podcaster, though.
Here's where ChatGPT comes into play. You can use ChatGPT, a cutting-edge artificial intelligence, to help you come up with podcast content ideas.
It's crucial to have a firm grasp of the subject or overall theme of your podcast before using ChatGPT. You may better focus your content ideas and ensure that they are pertinent to your audience by doing this.
Once you have a clear topic or theme, it's time to start using ChatGPT to create content ideas.
ChatGPT will produce a list of recommendations after you type your prompt or question based on its comprehension of the subject. You can use these recommendations as a jumping-off point for your content ideas.
3. Niche Ebooks
Since e-readers have become more prevalent and convenient, e-books have grown in popularity. You might be unsure about where to begin if you want to write an eBook.
Ultimately, by automating some processes, AI tools can save writers time and effort while also enhancing the quality of their writing.
Using ChatGPT to create an eBook is an easy and simple procedure. You must give ChatGPT a prompt before it can start creating content for your eBook.
You can do this by entering a query or sentence into the ChatGPT interface. Also, you should make sure that your eBook has a consistent tone and writing style.
4. Weekly Newsletter
Finding topics that are pertinent and appealing to your readers is one of the major hurdles in regularly producing weekly material.
Finding fresh topics and conducting the research might take a lot of time and effort. ChatGPT can assist by automatically producing pertinent content and recommending fresh subjects.
ChatGPT can assist with email marketing, notably in the formulation and optimization of newsletter copy. The AI text generator can help you by coming up with email subject lines, full content, or automated workflows.
5. Blog Headlines
ChatGPT by OpenAI is the heartbeat of the 21st century. It is a language model that has been trained using deep learning algorithms on a sizable database to produce text that resembles human speech in response to inputs. It is, to put it simply, the collection of all the answers.
Do you want to learn how to create blog headlines with ChatGPT? Have the AI first draft a blog post outline and establish the tone. Identify yourself with the AI.
This will influence how much knowledge it writes with. You can optionally add a tone. Request that it create a post outline for your blog.
Provide the layout for your blog post outline to the AI. If you don't specify the format of the outline, there will be too much variation.
Read Also: How To Make Money With GoHighLevel
6. Video Scripts
There are millions of YouTube channels created. This implies that there are countless possibilities for video scripts. Many well-known YouTube channels opt to use contract workers for video scripting.
ChatGPT can be used to create video scripts for YouTube channels. The YouTubers typically provide you a brief to aid in creating a thorough script.
7. Email Marketing Services
Utilizing email advertising increases revenues. Email content that is correctly pitched and has attention-grabbing subject lines is worth promoting. It comprises retention, promotional emails, sequences, and newsletters.
You may attract new customers and make your business memorable by using ChatGPT's academic tone.
8. Virtual Assistants
Time is important in the fast-paced business environment of today. Company owners frequently struggle to successfully manage their workload because they have a lot on their plates.
Software for virtual assistants has become a popular tool for helping busy professionals handle their responsibilities more effectively. This is where Chat GPT comes into play.
Read Also:
Untapped Affiliate Marketing Niches
Turn your Phone to Money Machine
Best Laptops for Digital Creators
Conclusion: Make Money Using AI ChatGPT
Chat GPT is an AI-powered software that is revolutionizing how businesses communicate with their customers. These AI-powered chatbots can help businesses increase the calibre and effectiveness of customer support.
Moreover, AI-powered chatbots can boost productivity, cut expenses, deliver a customized experience, and provide insightful data.
This article highlighted the eight business ideas you can make money using AI-powered software called Chat GPT.
SEO Content Writer with over 4 years of experience in On-Page SEO which gained me an award for excellence.
This is my web space where I share helpful guides to help you earn money legitimately.
I register brands with CAC, create websites and offer Business Consultancy services. For business deals, contact me