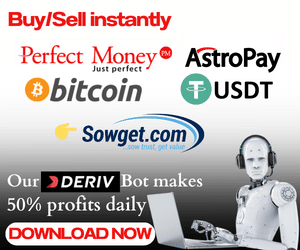 This article delves into various strategies to make money with GoHighLevel effectively. I'll provide you with easy and efficient ways to leverage GoHighLevel for financial gain.
Whether you're new to this platform or already a user, this guide aims to assist you in unlocking its money-making potential.
9 Profitable Ways to Make Money With GoHighLevel
1. Resell GoHighLevel as SaaS
One of the most lucrative methods to generate income on the GoHighLevel platform is by reselling it as a Software-as-a-Service (SaaS) product. SaaS involves offering access to virtual website platforms in exchange for regular monthly or annual payments.
You need to subscribe to HighLevel's SaaS plan in order to be able to resell this software. With this GoHighLevel pricing plan, you can personalize the platform with your branding and resell it to your clients, effectively becoming a white-label reseller.
This method allows you not only to use the software but also to market it as your own product, creating a reliable revenue stream.
2. Sell GoHighLevel Snapshots
Another effective way to capitalize on GoHighLevel is by selling pre-designed templates known as HighLevel snapshots.
These snapshots encompass various settings, workflows, and configurations tailored to specific business niches or industries.
By creating high-quality and niche-specific snapshots, marketing them effectively, offering customization services, and providing top-notch customer support, you can establish a profitable business model.
Bundle packages and continuous improvement will enhance your success in this venture.
Here's a comprehensive guide on how to generate income by selling GoHighLevel snapshots:
Craft High-Quality Snapshots: Begin by creating well-crafted and efficient GoHighLevel snapshots that cater to specific business requirements. These snapshots should be comprehensive, user-friendly, and address common pain points within the respective industry.
Specialize in a Niche: Consider specializing in a particular niche or industry. This specialization allows you to develop highly targeted snapshots that resonate with businesses in that sector. Whether it's real estate, healthcare, fitness, or e-commerce, a niche-specific approach can attract more potential buyers.
Effective Marketing: Utilize various marketing channels to promote your GoHighLevel snapshots. This includes leveraging your website, social media platforms, email marketing, and potentially collaborating with other businesses in your chosen niche.
Offer Customization: While pre-designed snapshots are convenient, offering customization services can significantly enhance their value. Enable clients to tailor the snapshots to their specific needs, providing them with a personalized solution.
Educational Content: Create educational content that highlights the advantages of using GoHighLevel and your snapshots. This can take the form of blog posts, webinars, tutorials, or case studies that showcase real-world success stories.
Bundle Packages: Consider offering comprehensive bundle packages that not only include the snapshot but also additional services like setup assistance, training, and ongoing support. This holistic approach can attract clients seeking a hassle-free solution.
Pricing Strategy: Determine a competitive pricing strategy for your snapshots. Take into account factors such as the complexity of the snapshot, demand within the niche, and the value it provides to businesses.
Exceptional Customer Support: Providing outstanding customer support is paramount. Respond promptly to inquiries, offer assistance with installation and customization, and ensure your clients have a seamless experience.
Gather Testimonials: Positive feedback from satisfied clients can enhance your credibility and attract more potential buyers. Don't hesitate to request testimonials from clients who have benefited from your GoHighLevel snapshots.
Continuous Improvement: Keep refining and updating your snapshots based on feedback and evolving industry trends. Demonstrating your commitment to delivering high-quality solutions will contribute to your long-term success.
3. Earn Commissions Through the GoHighLevel Affiliate Program
GoHighLevel boasts a highly rewarding affiliate program that is open to individuals of all experience levels, whether you're a newcomer or an experienced marketer. Joining this program provides you with a pathway to effortlessly generate passive income.
As a GoHighLevel affiliate, you have the potential to earn an enticing 40% commission for each successful referral you guide to sign up on the platform.
Furthermore, there's an additional opportunity to earn cash by recommending other affiliates to promote GoHighLevel CRM software.
This commission structure applies across all subscription plans offered by GoHighLevel, including the Starter plan ($97), the Agency Freelancer plan ($297), and the Agency Pro plan ($497).
For those eager to make money with GoHighLevel as affiliates, here are some strategic considerations:
Craft Informative Content
Develop blog posts and videos that explain why GoHighLevel is your preferred platform. This enhances your chances of attracting interested marketers who may come across your content in search results and click through your affiliate link.
Remember to embed your affiliate link within all mentions of GoHighLevel and incorporate it into your video narration.
Leverage the Agency Snapshot
The Agency Snapshot is a powerful tool that equips you with the necessary resources to approach potential collaborators.
Use it to provide demonstrations of GoHighLevel and address any queries they might have. This snapshot includes a campaign outreach and a non-branded demo tape landing page. By following the Agency Snapshot Format Manual, you can seamlessly launch this campaign.
Create Comparative Content
Many individuals seek out comparison content to better understand the advantages of transitioning to GoHighLevel.
Craft detailed articles and videos that present these comparisons, increasing the likelihood of your content being shared and achieving higher rankings in search engine results.
Remember to include hyperlinks with your affiliate link for every mention of GoHighLevel and embed your affiliate link within the video description and throughout your comparison content.
By implementing these strategies, you can effectively promote GoHighLevel as an affiliate and experience steady growth in your earnings.
4. Sell Your Digital Products
Exploring the realm of selling digital products introduces a revenue stream to your business with a substantially lower churn rate compared to traditional transactional services.
GoHighLevel's membership feature serves as a reliable avenue for hosting and delivering courses and digital content, excelling particularly in facilitating the sale of digital products, online courses, and various types of content.
A standout feature of GoHighLevel's membership site is its user-friendly interface, simplifying the process of hosting digital content and minimizing technical challenges.
With GoHighLevel handling everything from content hosting to seamless payment processing through integration, you'll have more time to focus on building an outstanding digital business.
The straightforward interface ensures that even your online students will experience effortless navigation.
Furthermore, GoHighLevel provides unlimited usage, referrals, and product options for your online courses, giving you the freedom to create online courses for your clients or agency.
Here's how course creators and digital product entrepreneurs can leverage GoHighLevel's capabilities to enhance their revenue streams:
5. Funnel and Website Creation
GoHighLevel's website builder is renowned for its intuitive interface, allowing users to easily establish captivating websites and sales funnels for their ventures.
Its user-friendly templates enable swift setup of vital components such as sales pages, thank you pages, and even membership platforms, all within minutes.
Membership Zones and Educational Content
Harness GoHighLevel's power to create membership areas and comprehensive courses effortlessly.
Integrate these with your funnels and payment gateways, ensuring only authorized individuals gain access to your valuable digital content.
Targeted Email Campaigns
GoHighLevel's robust email marketing capabilities empower businesses to curate and distribute tailored email campaigns to their leads and clientele.
This proves invaluable for nurturing leads, executing strategic upsells, and maintaining meaningful engagement with your brand.
Streamlined Payment Integration
Seamlessly connect your digital revenue streams by capitalizing on GoHighLevel's diverse payment integrations.
Whether it's Stripe, PayPal, or other preferred processors, the platform simplifies the process of receiving payments from your customers.
6. Craft High-Converting SMS Texts
With GoHighLevel's SMS marketing feature at your disposal, you have the potential to turn your leads into primed prospective customers ready to make a purchase.
When you choose to employ GoHighLevel's online marketing strategies, you gain access to their SMS marketing tool. The process is user-friendly and accompanied by comprehensive instructions on how to maximize the effectiveness of SMS marketing.
Effective copywriting is crucial at this stage. Copywriting involves creating engaging funnel content, SMS messages, and advertisements that contribute to successful conversions.
For cases where your website visitors drop out of the sales funnel because they're not yet ready to make a purchase, you can include them in a GoHighLevel outreach campaign.
This involves sending them a strategically timed SMS message or email after a few weeks. The ultimate goal of this SMS marketing approach is to gradually influence these visitors to make a purchase when they feel adequately prepared to do so.
7. Craft Compelling Email Content for Conversions
Leveraging GoHighLevel's email marketing tool enables you to connect with a significant portion of your customer base on a daily basis. This tool even has the potential to transform them into regular or weekly clients over time.
To harness the full potential of this tool, it's crucial to conduct research on the specific needs of your potential clients before embarking on an email marketing campaign.
GoHighLevel is capable of effectively replacing your current email marketing solutions, whether it's GetResponse or Aweber. It offers a comprehensive automated email marketing solution that can elevate your business operations.
Effective copywriting is again vital. You'll need to craft captivating funnel content, promotions, and email messages that have the ability to convert leads.
In cases where a potential client exits the sales funnel, possibly due to not yet being ready to make a purchase, you can integrate them into a GoHighLevel campaign.
This triggers the delivery of follow-up emails to them after a few weeks. The ultimate aim of this approach is to gradually entice the visitor to make a purchase when they feel prepared and willing to do so.
8. Establish Your Own Agency and Offer Services
Another lucrative avenue to generate income with GoHighLevel is by launching your own agency. This approach has the potential to revolutionize how you attract, retain, and serve clients, transforming your service offerings.
GoHighLevel was meticulously designed to cater to the needs of digital agencies, positioning it as an ideal platform for agency startups.
Embarking on your agency journey with GoHighLevel unlocks a plethora of benefits, including invaluable support in closing sales. The platform equips you with the necessary tools, guidance, and resources to supercharge your marketing endeavours.
Through GoHighLevel, you gain access to in-house marketing techniques that simplify the creation of landing pages, funnels, and websites, enabling effortless lead generation. Additionally, you're provided with CRM tools to seamlessly transition leads into loyal clients on the backend.
Another notable feature is the capability to create personalized, automated campaigns that allow you to engage leads across multiple channels, including Facebook Messenger, calls, emails, and more.
GoHighLevel is dedicated to empowering the realm of agencies, enabling them to diversify their revenue streams.
The platform's commitment to growth is evident through its community board, serving as a hub for discussions and idea-sharing to shape future developments.
By actively participating in the community, you can glean insights into successful strategies employed by other agencies utilizing GoHighLevel, enriching your knowledge and bolstering your agency's performance.
9. Helping Businesses Effectively Manage Bookings and Appointments
Many businesses face a common challenge: they accumulate a significant number of leads but struggle to engage with them in a timely manner.
It's crucial to recognize that leads have short attention spans, and failing to respond promptly may cause potential customers to explore alternative options from competing providers. This can lead to missed opportunities for potentially lucrative transactions.
If you have a talent for customer engagement and telemarketing, there's an opportunity for you to provide appointment-setting services.
As your outreach efforts become successful and orders start pouring in, it becomes essential to establish a streamlined scheduling and booking process. Developing a structured approach for managing bookings and appointments allows you to optimize your time utilization.
This ensures that no eager clients interested in connecting with you or availing of your products and services slip through the cracks.
Moreover, it cultivates a heightened sense of time management, preventing neglect of other critical aspects of your business or sales campaign.
This avenue is open to all, including yourself, and proves especially advantageous if you intend to leverage the capabilities of GoHighLevel's software to enhance your income and expand your horizons in the realm of online marketing.
The tool's user-friendliness eliminates the need for technical expertise, enabling effective manipulation and configuration.
SEO Content Writer with over 4 years of experience in On-Page SEO which gained me an award for excellence.
This is my web space where I share helpful guides to help you earn money legitimately.
I register brands with CAC, create websites and offer Business Consultancy services. For business deals, contact me