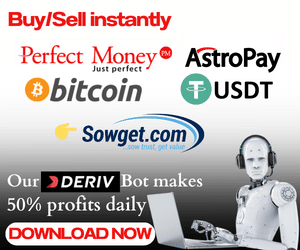 The advent of technology and digital platforms has made the livelihood of man very much easier including that of being able to conveniently and comfortably pay for Utility bills without stepping a foot outside your home. In this guide, I will be revealing some cheap Apps and websites to buy prepaid electricity token in Nigeria
Just like water, electricity is a core aspect of our lives. for over 2 decades that I have been on earth, I have never come across someone who doesn't like electricity or who prefers darkness over light.
We all need light for so many reasons, our businesses will struggle without light, we need light to watch our favourite TV programmes, And communication via calls or chats won't be easy without the provision of light to keep our phones, laptops and other devices charged.
If not for the adequate utilization of light, you wouldn't be reading this blog article because I couldn't have published it due to not being able to power my PC.
In the same way, music gives life to the soul and keeps us entertained and inspired, life without adequate light will be very boring.
Can you remember the days when we were kids and we would all shout Up NEPA!! whenever the light came? a lad like me would go on jumping in excitement with a feeling of relief.
Over the years, the Nigerian electricity agency has moved from the then NEPA to DisCos with an upgrade in the standard of electricity as compared to 10, and 15 years ago.
Those days, paying for electricity demanded a physical presence at the NEPA office with long hours of queuing up and ending up frustrated.
However, with the advent of digital electricity, you can buy electricity tokens online through some online platforms that offer electricity bill-paying services. This will not only save you the stress of going to a DisCos office, it will save you time and money because the process is faster and easier.
It is also important to note that there are eleven (11) DisCos in Nigeria providing power supply to different areas across Nigeria
I have compiled a list of 10 cheap apps and websites to buy prepaid electricity online in Nigeria.
Sites To Buy Prepaid Electricity Token Online in Nigeria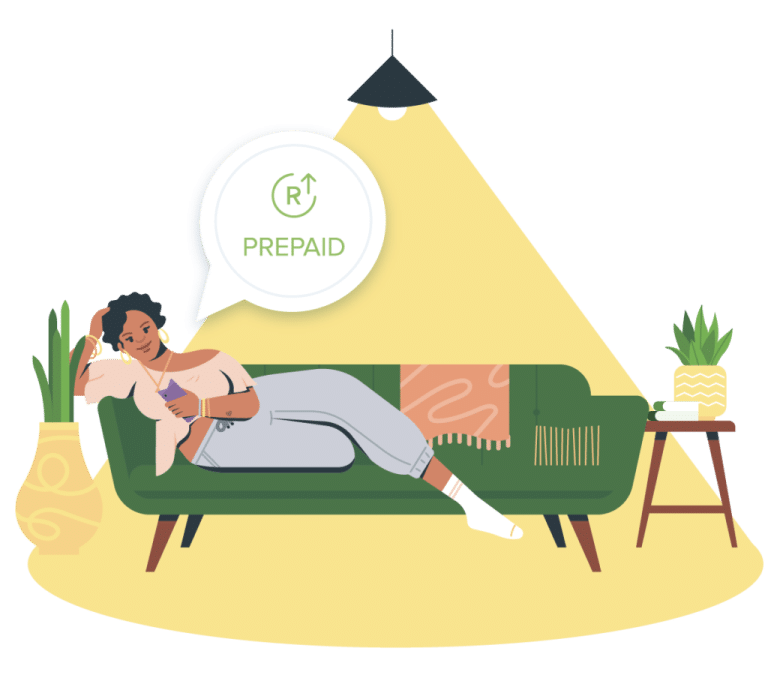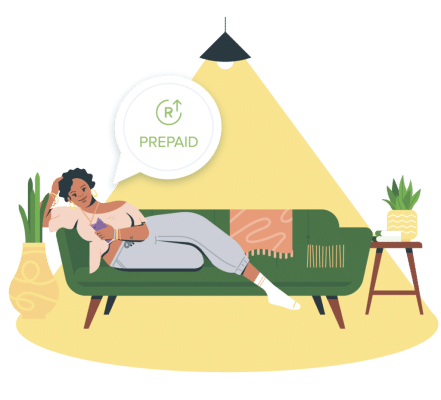 Without further ado, cheap sites to buy your prepaid electricity in Nigeria without stress.
1. BuyPower
BuyPower offers a seamless electricity purchase system where you can comfortably buy power for your home or office in just a few seconds.
With BuyPower, you can even buy electricity with a loan and payback in 14 days. The company offers both a website and an app that you can use to carry on this process.
Those who may not have an internet subscription can also utilize the USSD feature integrated into BuyPower to pay for their electricity.
To Buy Electricity on BuyPower
Visit the official website @ Buypower.ng
Enter your mobile number to begin
Inut your meter or account number
Fill in your state [Akwa Ibom, Abuja, Anambra, Niger or Abia, etc],
Enter the Amount you want to pay
Indicate whether Prepaid or Postpaid
Enter your email address
Click "Continue with payment information" to proceed with the payment
Choose your preferred payment [through your bank or card] and pay.
Additionally, you can also use the USSD option by dialling *402*00009548*amount# on any kind of mobile device.
BuyPower Customer Care
You can call them via 09087493044
BuyPower App
You can download the BuyPower App on Playstore
2. iRecharge
iRecharge is one of the best bill payment platforms that provide seamless financial solutions and access to frequently consumed services like Airtime, Internet, Electricity, Pay Cable TV, Sports Betting, Ticketing and other virtual services.
The platform offers both personal and business plans with the latter coming with amazing benefits such as
Instant transaction fulfilment
One Account, multiple transaction points and users
Earn Competitive commissions
Access to POS and MPOS
24/7 Customer Support
On iRecharge, you can decide to register and an e-wallet will be generated for you. You can fund your wallet with your card, bank transfer and bank deposit.
After funding your wallet, you can use the credit to pay electricity bills on the site. It is available as a mobile app on both Android and IOS.
Lastly, you can also earn via referral. You earn ₦50 every time your referrals pay a bill and ₦2,500 when you sign up or refer a merchant. Guess what? you can cash out to any bank account anytime.
iRecharge Customer Care
You can WhatsApp them at 09096666612
iRecharge Website
Visit the portal at irecharge.ng
3. Lumia
Lumia is one of the fastest-rising e-electricity portals in the country. They have partnered with Electricity Distribution Companies (DisCos) in the country to ensure that you enjoy a seamless purchase experience when buying electricity at all times within the coverage areas of these Distribution Companies.
Using the portal is very simple. To recharge your meter online,
Login to their portal
Select your DisCO from the list
Provide your meter number and amount
Input the phone number to receive the credit token.
From there you can follow the simple instructions and recharge your meter
You can pay with your card or bank transfer.
Lumia offers both prepaid and postpaid service payments.
Once you have completed your purchase transaction on the platform, you will receive a response via a text message and an email, containing a 20-digit set of numbers (please note that this may be different for your DisCO).
These numbers are unique to your meter numbers and should be carefully punched into your meter using the keypad.
Lastly, you can be a part of Lumia reseller programme and start your own electricity vending business with as little as ₦1,000
Lumia Website
Lumia.ng
Lumia Customer Care
07056414224
Lumia App
You can search and download the app on Google PlayStore
4. VTpass
If you are looking for the cheapest prepaid sites to buy electricity token online in Nigeria then you should consider VTpass.
VTpass.com is Nigeria's top payment platform providing fast, easy online payment solutions for millions of
people.
They are impacting lives by ensuring payments for day-to-day services you enjoy are stress-free. With VTpass.com, you can perform quick transactions anytime and anywhere using any device.
The platform offers various services such as Utility bill payments, Data, Airtime, and TV subscriptions.
With just your smartphone, you can buy your prepaid electricity on VTPass in a few seconds as the website and app are easy to use and you can get started right away by creating an account using only your email and phone number or just by paying for a service.
To buy your prepaid electricity;
Visit the VTpass website
Select which distribution you are under.
Input your meter type, meter number, phone number, and email address
Specify the amount you wish to top up
Click on Continue and input your payment details,
Submit and receive your token in your email in a matter of minutes
Additionally, you can become a VTpass agent and earn good commissions upon sales.
VTPass Website
VTpass.com
VTPass Customer Care
09087482377
support@vtpass.com
VTPass App
You can download the App on Playstore
5. Instant Energy
InstantEnergy is a new E-electricity portal that is integrated with many features. One of them is to help individuals effectively buy and pay for utilities online.
The company understand that energy is accessible and affordable in emerging, underserved markets across Nigeria and Africa by providing energy as a service platform and facilitating access to clean renewable energy for residential and commercial clusters.
To buy prepaid electricity on InstantEnergy,
Visit their portal
Enter your phone number and click to buy electricity
A page will pop up for you to fill in your meter number
Select your state, enter your name (optional), email address and the amount you want to purchase.
Instant Energy Website
Visit Instantenergy.com
Instant Energy Customer Care
info@instantenergy.com.ng
0908233-3376
Instant Energy App
Download the app from PlayStore
6. MeterToken
MeterToken Nigeria is a cutting-edge technology company that provides an innovative solution to the payment of electricity and water utilities in Nigeria.
Their application and mobile applications (available on both Android and IOS platforms) provide consumers with a simple, fast and secure way to pay for their utilities online, without the hassle of long queues, limited payment options and service disruptions.
To Buy electricity on MeterToken,
Signup on their website to get personalized service (recommended)
Download the MeterToken Mobile App
Select your DisCord
Choose your meter type. Prepaid or Postpaid
Enter the amount
Input your meter number
MeterToken will also request for your name, email and phone number.
Pay with either USSD or a Bank transfer or Card
Confirm and submit
MeterToken Website
metertoken.ng
MeterToken Customer Care
+234-909-977-6607 , +234-909-977-6606
Customercare@metertoken.ng
MeterToken App
Download the App on Playstore
7. eFactory
eFactory is a new e-electricity platform where you can purchase electricity using your devices like phones, tablets and computers at any time and place of convenience.
You can register as a merchant. This allows you to sell electricity on our channels e.g. Website, mobile app and vending kiosk.
Once you have registered we will need to verify your account through telephone call. You will receive an approval email containing the details of your account.
To buy prepaid electricity with eFactory,
1. Visit the factory site
2. Select Your Account Type, either prepaid or postpaid.
3. Fill in your meter number, phone number, and amount to purchase, and then select the state you reside (optional)
4. Click on the BUY NOW button to proceed.
eFactory Website
Visit eFactory.ng
eFactory Customer Care
Support@efactory.ng
08072770999
PowerShop App
Download the app via PlayStore
8. UtilityWallet
UtilityWallet is another e-electricity platform through which you can make convenient payments for your day-to-day services like Phone Airtime Recharge and cable TV subscriptions such as DTSV, GOTV, Startimes and Electricity bills (PHCN).
To buy electricity online with UtilitWallet,
Visit their website
Select your meter type
Input your meter number
Enter your phone number email and the amount you wish to recharge
Click to proceed
Utilitywallet Website
Utilitywallet.ng
Utilitywallet Customer Care
Email: support@utilitywallet.ng(24hrs)
Whatsapp: 07035531348 (chats only)
Utilitywallet App
Download the app via Playstore
9. JumiaPay
Jumia is not just the leading e-commerce site in Nigeria but with JumiaPay, you can pay for your utility bills in split seconds.
Paying Your Electricity Bill Takes a Few Easy Steps:
Sign up or log in using your email address and password
Select Electricity from the list of services
Select your contract type – prepaid or postpaid
Select your electricity board
If prepaid, enter your meter number and the amount you wish to top up. If postpaid, enter your account number and the amount of your bill
Complete the payment with your debit card or your bank account on our secure payment platform
You are done!
JumiaPay Website
Visit Pay.jumia.com.ng
JumiaPay App
Download the App on Playstore
10. KongaPay
KongaPay is another top payment gateway from Konga.com which gives users the ability to pay electricity bills online.
It offers a very friendly interface and easy-to-see buttons. Even though it is a payment gateway, you can use it to buy electricity as well as other utilities.
Below is a step-by-step guide to recharge
Visit KongaPay
Select bill Payment
Click on "Electricity"
Select biller which could be prepaid or postpaid
Enter the account number or meter number
Agree to terms and conditions
Click on Continue to follow instructions and make payment
KongaPay Customer Care
KongaPay Website
Visit KongaPay.com
KongaPay App
Download the app via PlayStore
Other Sites to Buy Electricity Online for Prepaid Meter

Payteller
Quickteller
Presmint
PayPower
Read Also: Used Cars Stores in Nigeria
Conclusion:
In conclusion, one of the greatest innovations to humanity is the ability to sit at home and buy prepaid electricity token here in Nigeria with just your smartphone.
Let me know in the comments your experience with any of these e-electricity sites we have listed above
SEO Content Writer with over 4 years of experience in On-Page SEO which gained me an award for excellence.
This is my web space where I share helpful guides to help you earn money legitimately.
I register brands with CAC, create websites and offer Business Consultancy services. For business deals, contact me