Are you looking for Apps or websites that can get your airtime back to cash? In this tutorial, I will be showing you how you can convert airtime to cash to your bank account with ease.
Buying airtime or recharging SIM cards is a daily necessity, particularly in this part of the world. We occasionally deal with the problem of phone lines being overcharged. Perhaps you mistyped something in your banking app, or someone sent you airtime rather than just cash.
You'll now have more airtime, which is really not useful. The answer is to turn that airtime back into cash. This indicates that you can sell airtime at the best price and receive immediate credit to your bank account.
How does the process go? Let's figure it out as we look at the best ways to convert airtime to cash down to your bank account.
How to Convert Airtime to Cash to Your Bank Account

The following are ways and platforms through which you can convert your airtime back to cash and send it to your bank account.
Apps to Convert Airtime to Cash in Nigeria
You may quickly convert airtime to money with a variety of platforms and apps now. There are surely bogus websites that look respectable but are really simply money-stealing frauds.
But, we have helped you resolve all that here with the top ten sites with apps to convert airtime to cash seamlessly
Prestmit
Airtimeflip
Aimtoget
Cheetahpay
GoSub
Glover
Recharge2Cash
Eazymobile
iPayAirtime
Modelc
You should first decide which platform best meets your demands if you want to turn your airtime into cash. There are several options, each with distinct characteristics and advantages.
How to Convert Airtime to Cash Using Aimtoget
Aimtoget is viewed as the first airtime payment gateway in Nigeria. With Aimtoget, you may pay your bills, send and receive payments, get immediate airtime and data delivery, and convert your airtime into cash. the integrated payments app.
With the help of the site Aimtoget, you can turn any network's airtime into money in under five minutes:
Register or log in using the Aimtoget app or web
Choose the Airtime option under "Fund wallet" to proceed.
Enter the amount and phone number you are transferring from after choosing Network.
Transfer the airtime to the number that is visible.
Finally, confirm the transfer. Less than five minutes will pass before your wallet is credited.
Aimtoget includes all the important elements you require to conduct airtime transactions and is extremely quick, secure, and dependable.
How to Convert Airtime to Cash Using Prestmit
You can relate to the frustration of trying to recharge your phone for N1,000 only to find that you unintentionally entered an extra "0," debiting you N10,000. You have more airtime than you require in such a terrible circumstance!
Now, you can trade in this airtime for money placed into your bank account. This could not always be the case because you might receive a significant amount of airtime as a gift from friends, family, and coworkers. The best course of action might be to exchange the airtime for money.
It's funny how few people are aware that this is a feasible and simple method. It's simple with Prestmit, one of the greatest platforms for turning airtime into money.
They can access all networks, including MTN, Glo, Airtel, and 9mobile. Expect speedy and dependable payment options, favourable exchange rates, and dependability and confidence. With Prestmit, converting airtime to cash is easy and doesn't require a code.
Simply transfer the airtime to the pre-provided, automatically generated number. It will be instantaneously exchanged for cash by the system. Do you like how that sounds?
How to Convert Airtime to Cash Using Modelc
With Modelc, you can seamlessly convert Airtime to Cash, pay varieties of utility bills and merchants instantly with ease, deliver data subscription and airtime top-up automatedly, and send bulk SMS, amongst others.
Below is a step guide to transfer airtime to cash on Modelc
How to Convert Airtime to Cash in 3 Minutes using Tingtel App
Tingtel is a mobile app that allows you to sell MTN, Airtel, Glo, and 9Mobile airtime for the best price in Nigeria.
Thereafter, your bank account or the bank account of your choice will be automatically credited. Your friends, relatives, a company, or another person you wish to credit with money can serve as the receiving bank. It is that simple.
The process is straightforward:
Choose the debit line you want to use.
Enter the debit amount.
Enter the bank and account information after reviewing the fees
Click "Sell Airtime" once the correct account name has been displayed
You'll be asked to move your airtime to a Tingtel number that's connected to the same network.
Tingstel will immediately use Paystack or Flutterwave to credit the account you specified once they get the Airtime. This will typically take less than 3 minutes, which is quick because time is money!
How to Convert MTN Airtime to Cash to Your Bank Account
You can transfer airtime with MTN Share and Sell starting at N50 and going up to N5000. The equivalent of N10,000 worth of airtime can also be transferred in a single day.
Every MTN sim card has access to the share and sell service. The default pin that comes with the sim, which is 0000, must first be changed before you may utilize the service. It's that easy. You can now start transferring airtime credit from your cell line after properly changing your pin.
How to Convert Airtime to Cash in GT Bank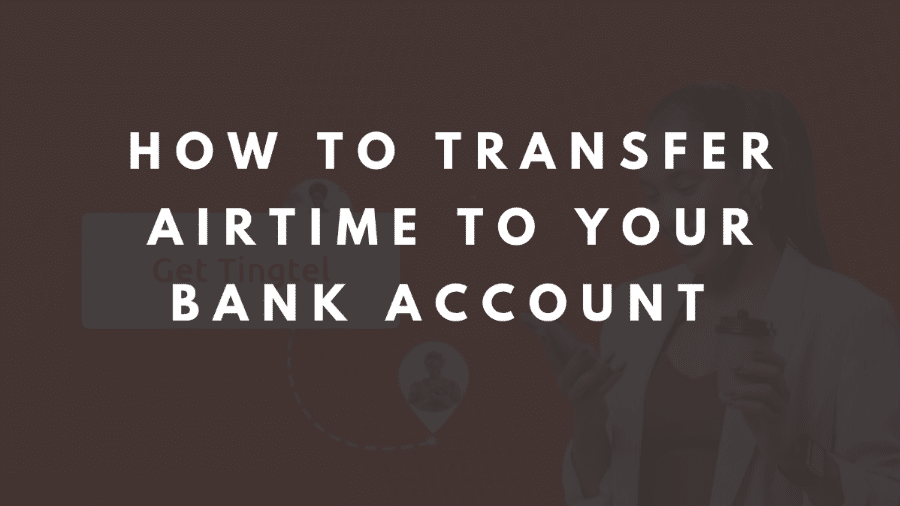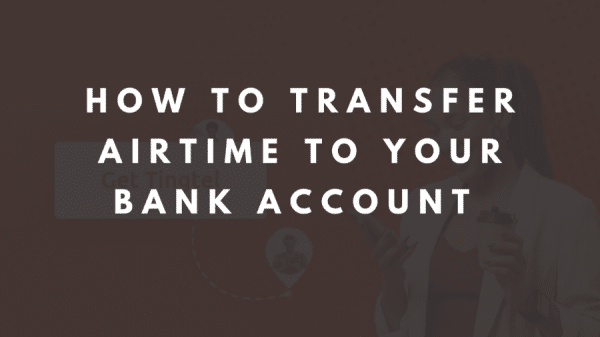 Now that you've recharged by mistake, you're wondering if it's still possible to revert the airtime to a GTbank account.
Please understand that there is now no method to add airtime back to your account, especially once the transaction has been authorized, but there is a solution. You can use a vendor and see if it would work.
Conclusion
There will always be a time when your line has a surplus of airtime and you are unsure of what to do with it. You start to wish at that point that there was a way to turn all of this airtime into cash.
Why else would you be reading this post if not for the fact that some of us are even now dealing with the problem? There are, in fact, a variety of techniques to turn airtime into money in your bank account. It's also not actually that stressful.
All you will require is a bank account, a data connection, and MTN share and sell. This article explained how to exchange MTN airtime for money in Nigeria. I sincerely hope you find the information provided here to be very useful.