Did you know that you can make money from referral Apps in Nigeria? Obviously, you must have heard about Apps that pay daily in Nigeria even without capital. In this app review guide, I am going to show you some of the best refer and earn apps in Nigeria you can make money simply by referring.
Making money online is never easy, but actually, when you understand how internet money works I am sure you won't complain about making money again.
Even if you are a student, graduate or working person, there is always a need to have a side hustle where you can make double figures online.
When you make your own money, you will not be in a situation where you will have to depend on others to live.
There are so many reasons people don't succeed online in anything they do, one of these reasons is the fact that anything done online is a scam and not worth it.
Nevertheless, as your online mentor and Boss, I will be teaching you some legitimate referral apps that pay
About Refer and Earn Apps

I believe almost everyone of having social media Apps on their smartphones such as Facebook, Tiktok, WhatsApp, Instagram and many others. but how many of these Apps pay us?
Refer and earn Apps are apps that work based on referral links for money. These Apps will pay you for referring someone to signup, up and become a full user of the App while you get our commission in return.

One cool thing about these Apps is that Earning money through them is very easy and legal. So, there is no need to worry about any side effects or disadvantages as there are none.
Perhaps, you must have heard about or even used some of these Apps but you never can tell if these Apps will pay you for referring. With some of these Apps, you can refer and earn 500 naira daily while others pay you higher than that.
Without further ado, let's quickly look at some of these top money-making apps in Nigeria.
Refer and Earn Apps That Pay Daily in Nigeria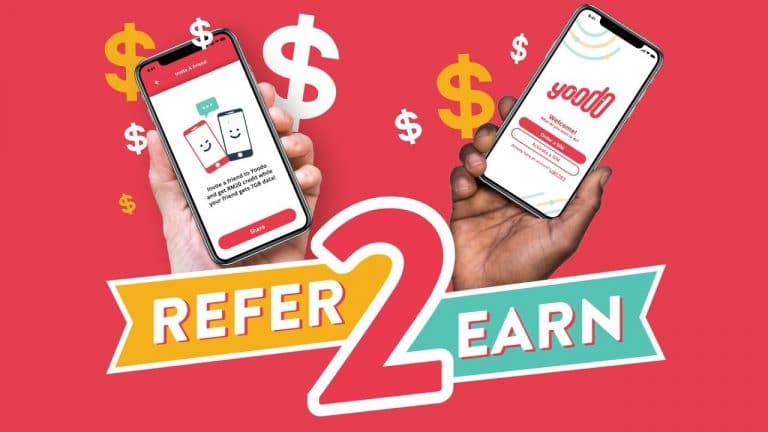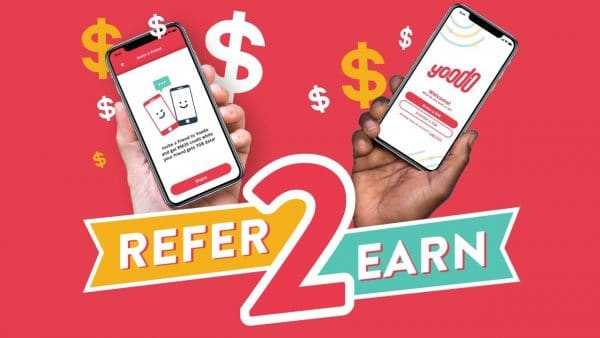 If you are looking forward to discovering some of these legit Apps that pay quick money in Nigeria, below are some of the best refer and earn apps in Nigeria you should consider.
1. Sowget
Sowget (formerly MyTopExchange) is a popular e-Currency exchange company in Nigeria. The company
office is located in Ogba, Lagos. Sowget is a trusted exchanger for some popular e-currencies such as
Bitcoin, Perfect Money, USDT, Dogecoin, AstroPay, InstaForex, Deriv and many more.
For their referral program, you get paid per every transaction completed by your referrals, forever.
Sowget will pay you 40% of their profits made from every transaction done by your referrals on the
website.
You can refer your friends and family to Sowget in order to start earning commissions. There is no limit
to the number of persons you can refer to Sowget. The more referrals you have, the more money you
can make for yourself.
You can withdraw your referral earnings to your bank account or use the funds to buy digital currencies
on Sowget.
Website: https://www.sowget.com/
Referral Commission: 40%
2. PalmPay
PalmPay is a widely used Payment App that has taken over the Nigerian digital market today. It is an App that is aimed and focused on building an ecosystem to provide millions of customers with the best choice and value in digital and financial services.
Furthermore, PalmPay strives to create a new and unique experience for our customers and can offer scale to our partners to reach new audiences.
Interestingly, PalmPay also has an exclusive partnership with TECNO Mobile, Africa's leading mobile phone brand with over 50% market share on the continent.
Nevertheless, you can make cool money by simply referring friends to download and use PalmPay App for all digital payments.
Palmpay offers a reward programme that allows you to earn PalmPoints for referring your friends to our service. Your referral link is the unique invitation code you share with your friends inviting them to join PalmPay and earn bonuses in return!
3. PigggyVest
PiggyVest is the first online "Savings & Investment" app in West Africa. It was officially launched on the 7th of January 2016 as a savings-only platform.
With Piggyvest, you can save some money for rainy days and in most cases, for emergency days, you can as well save money and budget it for something ahead of time.
With Piggyvest, you will gain control over managing and saving funds and most interestingly, be able to refer and make money with the referral system.
The app urges you to build up a savings attitude, which for me is truly useful and could help from various perspectives. While saving – which is the essential point of the application, you will be cool interest in your saved funds.
These interests come inconsistently, it all depends on your bank
You likewise bring in cash for referring your family and friends to use Piggyvest; any individual who joins with your referral link and finishes their profile gives you, and that individual ₦1,000 each.
Just think of these cool opportunities for a second, if you are able to your Piggyvest referral link to register about 15 in a day or week you've made ₦15,000 with no hard work!
4. JumiaPay App

Jumia is one of the largest online marketplaces for online shopping in Nigeria that enables you to make payments online securely, instantly and cost-effectively. It is also faster than any other payment method.
Jumia has a good security system for the safety of transactions and everything done on both the website and the App.

With the aid of the JumiaPay App, you can do more than shopping with services that include airtime recharge, bill payment, loans, bus ticket booking and more.
It also has connections to third-party services like investment, insurance to many others geared towards helping you to access services effortlessly.
You cannot talk about this app without mentioning that you can as well shop or buy your favourite items on its marketplace, thanks to its quick links available under a dedicated shopping section.
One major thing people neglect about the JumiaPay app is the massive referral opportunity members get when using the App. You can capitalize on this referral-earning system to recruit your family and friends to the app while you make cool money in the process.
You will be able to earn ₦500 once the person you invite spend up to at least ₦500, the JumiaPay referral program is worth being considered for some quick funds.
Considering you will do less job telling your friends about Jumia since it is well a known brand, it is definitely worth being on this list of best refer and earns apps in Nigeria.
5. Chipper Cash

Chipper Cash is a platform that allows you to send and receive any amount of money across the East African region (for now) for free.
One big advantage of the Chipper Cash App is they do not charge any fees at all and there is no minimum amount so you can send any amount.

The absence of a unifying currency makes it a challenge to send and receive money across Africa. Chipper Cash serves as an international Payment platform collecting African countries together and making payments easier.
You can send and receive money from Nigeria to any of these African countries such as; Ghana, Kenya, South Africa, Uganda, Tanzania, and Rwanda.
Chipper Cash makes it easier to send and receive money to friends, families, colleagues, and business partners in any of these countries.
With the Chipper Cash referral system, you can make some extra cash by referring your friends to use the Chipper Cash; and you can both make more money by referring more friends to start using Chipper Cash App.
To get your Chipper Cash referral link; click on your "Earn" tab in the app. Tap on "Share Link – Earn Money" Select the channel you want to share the link through.
6. Opay
Opay is a company that facilitates online transactions just like Getbarter. You can recharge your airtime, transfer cash to other users, pay your bills, withdraw money into your bank account and do many other things with OPay.
If you are looking for some decent refer and earn apps in Nigeria, Opay is one of the refer and earn apps with varying activities you can get paid to bring your friends.
One such is its main referral program where you can earn from ₦700 to over ₦1,700 per person you register with your referral link.
you can earn money with Opay through the Tree model partner program which gives you a good opportunity to earn over ₦100, 000 monthly when the people you refer transact. You can add to your earnings by spreading the news about its debit card, savings solution to a lot of others.
This provider employs a banking model to enable you to access services like money transfers, savings, bills payment, airtime, loans, and more.
Just like most digital banks, you can get an ATM card delivered to you which you can use to withdraw money and do transactions at any ATM centre closest to your location.
With the advent of Opay, clients can now enjoy a lot of convenience-free services and even spend less on things such as airtime and data recharges.
7. FairMoney
Fairmoney is a Microfinance bank that can give you a loan of up to a million naira without collateral through its mobile app.
There might be days when you need funds to handle an emergency, you can use Fairmoney to get a soft credit which you can repay back over a period depending on the amount.
It is on this list of refer and earn apps in Nigeria for its ₦500 payment in the form of a loan discount each time one of your friends signs up and takes credit.
Everyone has those days they need emergency funds and for that, Fairmoney refers a friend and gets paid program is another referral program to easily make extra money on the side.
8. Abeg App

Abeg App is one of the faster ways to send and receive money in Nigeria for free. It is a platform for daily financial transactions like airtime recharge, and money transfers and is most popular for giveaways.
With the id of the Abeg App, you can earn ₦750 each time you convince a friend to register and activate his Abeg account.
Furthermore, it has a more peer-to-peer model as your friend who just signed up will need to visit your profile page and tap your Abeg Hero badge to earn you your money while he gets ₦250.
Unlike other refer and earn apps in Nigeria, Abeg uses social media traffic to drive engagement which makes it a fun application to have.
With a whole lot of people making use of social media daily, I am very certain getting friends to register via your link won't be a hard task to do.
9. Kuda
Kuda is one of the leading challenger banks in Nigeria allowing you to enjoy banking from anywhere through its mobile app which has robust offerings.
It is important to note that Kuda has no branch operations in Nigeria, your dealing with the app is outside of a conventional bank building and you will still get the benefits as you should when it comes to service delivery.
Nevertheless, Kuda is safe and secure to use and because of its strong brand presence, it is one of the best refer and earn apps in Nigeria as you will need to do not much work when telling your friends about this platform.
Kuda's low-interest rates on loans in the form of overdrafts, saving strategy based on your spending, and budgetary feature to allow you to analyse how you are spending to a lot more, there are ample reasons to have a Kuda account.
You will get paid when your friends and family join Kuda through you. The simple requirement is that; each person you bring must also add a minimum of ₦250 to their new Kuda account.

Kuda Pays ₦200 per referral.
10. Cowrywise
The Cowrywise App is another saving and investment platform that lets you save money securely. The platform offers some of the best returns on investment with its awesome rates as compared to other saving Apps in Nigeria.
In addition, Cowrywise also offers bank-grade security for all your savings and investment and your money is always safe and secured.
The Cowrywise referral system rewards you and your friends for using their services. Basically, you and your friends get ₦250 when they sign up with your referral link or invite code.
Conclusively, you can earn as much as ₦350 per referral as a Campus Ambassador, or ₦500 per referral as a Corporate Ambassador.
As a student, you can make money from this referral app in Nigeria by recommending it to your course mates, friends, and a blast to student discussion groups (if it's allowed).
11. Branch App
The branch is a loaning stage that offers you individual loans to fund your own needs. That is; credits from the Branch are intended to address private matters as opposed to business needs. With a couple of simple advances, you will sign and get your first credit.
Getting a loan is very quick after signing up, your signup commission will be sent to your bank account within 5 minutes.
Additionally, Branch offers the absolute best rates on interest. they also have a good referral commission. if you are able to refer a friend with your link, you will be awarded ₦500 which will reflect in your account.
The more individuals you refer, the more cash you will have. If you are looking for the perfect loan app with cheap rates, you should always count on Branch App.
Conclusion: Refer and Earn Apps in Nigeria
Conclusively, refer and earn apps in Nigeria provide not just a gateway for online payments, saving and loans but also give an opportunity for people with little or internet knowledge to make money with this App by simply using a referral link to refer friends and family to these Apps.
SEO Content Writer with over 4 years of experience in On-Page SEO which gained me an award for excellence.
This is my web space where I share helpful guides to help you earn money legitimately.
I register brands with CAC, create websites and offer Business Consultancy services. For business deals, contact me