Do you need a dollar card to ease your online payments, In this guide, I will give you a step guide on how to get a working Chipper Cash virtual dollar card from anywhere.
The lives of people are becoming more and more digital in today's society. We all enjoy the convenience of shopping online, whether it's downloading the newest album or purchasing the must-have items from e-commerce shops.
It's not always easy to pay for those "must-have" things, though. Chipper Cash recently unveiled a fake USD VISA card to make it simpler for Nigerians to make international payments and do their purchasing.
With the Chipper USD Card, you can pay for your online purchases and subscriptions on foreign platforms. You can use your Chipper Card on websites like Netflix, Amazon, Shopify, Apple Music, and Alibaba, to name a few, for either work or pleasure.
The best aspect is that every purchase made with the card earns you 5% cash back. Why are you holding out? Get a Chipper Cash Virtual Dollar Card right away! This article will guide your way through.
About Chipper Cash Virtual Dollar Card
The Chipper USD (Dollar) Virtual Card is a pre-funded and reloadable electronic card whose services can be used to make international transactions via the Internet.
The user's Chipper wallet can be directly used to finance the card. The Card functions similarly to real debit or credit cards when used online.
Virtual cards are available on many sites, but Chipper Cash is one of the most dependable ones.
With the help of the virtual USD Card, you can quickly enrol on your preferred services like Netflix, Shopify,  Apple Music, and Alibaba and make purchases from online stores like Amazon.
In this article, I will be showing you how to create a virtual USD card on Chipper Cash.
How to Get a Chipper Cash Virtual Card
Getting your Chipper Card is something we're keen to help you with.
Please make sure your Chipper software is updated to the most recent version on your software Store or Play Store before attempting to redeem your Chipper Card.
After that, sign in to your Chipper account and take the following actions:
You must first select the "Card" option.
Click "Claim Card"
Tap Address on the Verification Requirements Screen
Enter your location after choosing the country you live in.
Enter your phone number by tapping Phone Number.
Tap Identification Document
Choose your chosen ID and upload the required documents.
Your document's status should change to "Pending review" after submission.
Tap Claim Card once the status changes to "Document approved"
Select a Card type and tap Next to create it
After a brief period of time, tap Continue to finish creating your Card.
You can use your Chipper Card now. Your Chipper wallet now allows you to load money onto your Chipper Card! I believe that was helpful!
How to Fund Your Chipper Dollar Card
It's simple to fund your card on Chipper. For how to do that, see the instructions below:
Choose "Add Funds From Chipper Wallet" under the "Card" option.
Type in the desired sum.
Choose "Add Funds."
Your wallet will be charged and your Chipper Card amount credited.
And it's all set to go.
Chipper Cash Virtual Card Rate
The exchange rate for Chipper Cash transactions is not set; instead, it depends on the going market rates at the time of the transaction.
What's the spending limit on the Chipper Cash Virtual Dollar Card? The platforms providing the service have set caps on the amount a user can spend each day, with foreign spending at the centre of the demand for virtual dollar cards.
The virtual card cap for Chipper Cash is $1,000 per day and $4,000 per month.
Chipper Cash Virtual Card Dollar Limit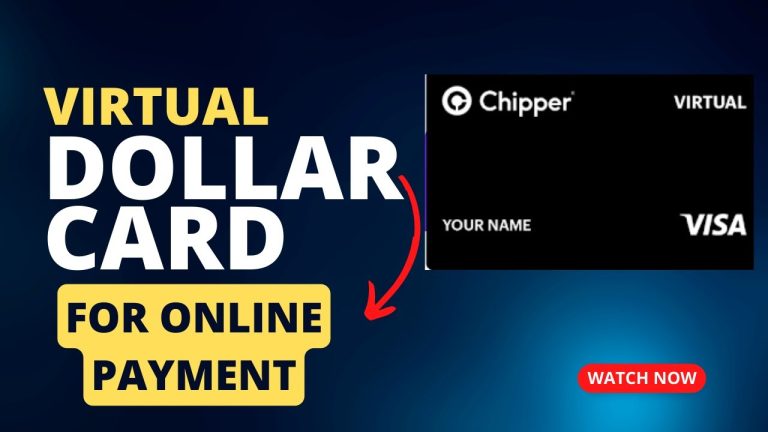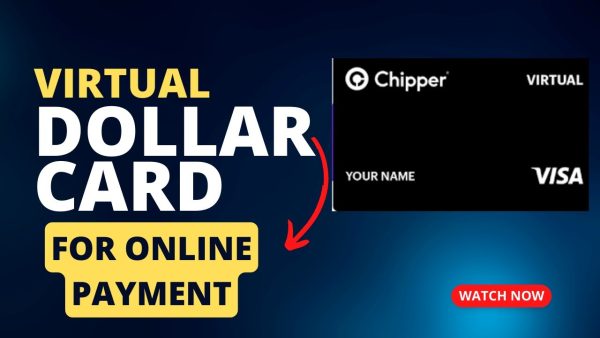 The Chipper Cash Virtual Card's spending, financing, and withdrawal restrictions are listed below:
Spending
The daily spending cap is $1000.
$5000 is the maximum monthly spending cap.
Funding
Maximum Daily Funding Limit – $1000 (24 Hours)
$5,000 is the maximum monthly funding cap.
$5000 is the maximum quarterly funding limit.
Read Also: How To Fund Gomoney Card
Withdrawal
Maximum Withdrawal – $1000 daily
Chipper Cash Virtual Card Billing Address
A billing address is an address associated with your credit or debit card account. The location you provide when applying for a credit or debit card is your personal billing address.
You are linked to this location on your bank account and other payment-related services. Typically, but not continually your billing location corresponds to your home address.
Chipper Cash is one of the least expensive international money transfer apps currently available. The various activities available with Chipper Cash and their associated fees are listed in the following table:
Sending Money — FREE
Requesting Money — FREE
Receiving Money — FREE
Using Chipper Virtual Card — FREE (current day exchange rates
Conclusion:
Chipper Cash is the big fish on the list of dollar cards for international payments. The program provides a range of financial services to accommodate the woke millennial lifestyle of today.
They are also generally accepted with their virtual dollar card. So, using the Chipper Cash virtual card will ensure that you get a decent deal.
However, because of their ineffective verification procedure, using Chipper Cash virtual cards can be a hassle if you're in Nigeria. Use your Nigerian passport instead of your NIN or driver's license to expedite your Chipper Cash verification procedure.
On top of that, confirm that the location listed on your Chipper Cash profile corresponds to the address listed on your verification document.
In conclusion, it appears that virtual dollar cards are here to stay and may eventually overtake local currency as the preferred method of payment in Nigeria for all future foreign online transactions.
So get your Chipper Cash virtual dollar card and start shopping online
SEO Content Writer with over 4 years of experience in On-Page SEO which gained me an award for excellence.
This is my web space where I share helpful guides to help you earn money legitimately.
I register brands with CAC, create websites and offer Business Consultancy services. For business deals, contact me