Are you a broke person looking for ways to eradicate poverty in your household? Consider this guide as a breakthrough as you will discover how to make money with Luno in Nigeria through our tips and strategies.
Gone are the days when people needed an office and workplace to make money online. The advent of technology across the globe has made it very easy for average people like you and me to leverage the digital space and make money.
If you have a smartphone and Internet connection, you can make money online from anywhere in the world. It's either you are rendering a service or selling a product.
Degrees are becoming worthless without digital and high-income skills to back them up. Its no longer news that many people are leveraging online opportunities to earn money online.
Join Our Telegram Channel
One benefit is that the game is equal for everybody, you don't need any uncle or top politician to count as a connection before you can earn money online.
Some apps pay you to earn money online. Again, you can make money by taking surveys online from popular platforms like Swagbucks and many others.
Its no doubt Cryptocurrency is considered the future and so many Nigerian youths are already leveraging the crypto market to make a decent and passive income online without having to do Yahoo.
Before we go further into earning money with Luno in Nigeria, let's have an overview of what the app is all about.
About Luno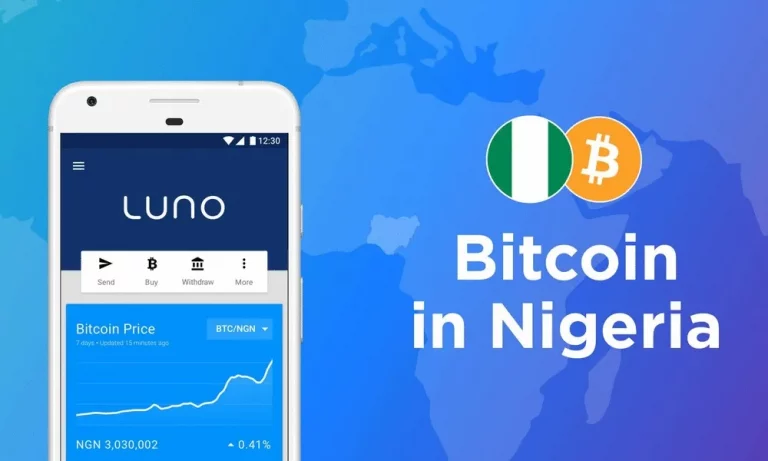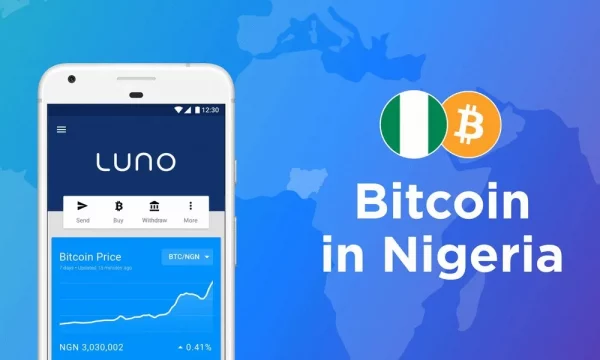 Luno is an independent operating subsidiary of Digital Currency Group. Digital Currency Group's mission is to accelerate the development of a better financial system. They do this by building and supporting blockchain and digital currency companies using their network, insights, and access to capital.
Over the years,n Digital Currency Group has been the most active investor in the digital currency industry, with investments in over 130 companies in 30 different countries, including market leaders such as CoinDesk, Genesis, and Foundry.
Luno's products and services make it safe and easy to buy, store and learn about cryptocurrencies like Bitcoin and Ethereum. Luno's vision is to upgrade the world to a better financial system.
Luno Products and Services
As mentioned earlier, Luno helps crypto investors to buy and save cryptocurrencies for the fire. Below are basic features or products offered by Luno and what investors stand to benefit from.
1. Luno Cryptocurrency Trading Platform
This feature is regarded as the fundamental feature of the Luno app. It is specially designed to facilitate the process of buying and selling digital currency using fiat currency such as US Dollars, Euro and Pound Sterling.
The Luno trading platform creates a linked account with your bank and you can immediately trade Bitcoin and Ethereum once your Luno account is verified.
Luno clients with registered accounts can trade digital currency with each other and Luno earns a commission on all sales.
2. Luno Wallet
With the aid of the Luno wallet, users can effectively store private and public cryptographic keys and interact with blockchain technology so that Luno clients can buy and sell cryptocurrency, store it and monitor transactions.
When starting cryptocurrency as a newbie, before you can even start making money with Luno in Nigeria, you need to have a cryptocurrency wallet. The public key stored in a Luno wallet facilitates payments to the wallet's address; the private key facilitates the spending of cryptocurrency from that address.
3. Luno Brokerage Service
This service is integrated into the Luno software app to help crypto traders to effectively buy and sell cryptocurrencies through dealers and not centralised exchange.
A Luno broker connects sellers with buyers and pairs them for a sale. Cryptocurrency is sold or bought at a quoted exchange rate which includes a brokerage fee. The fee percentage varies according to market conditions.
The Luno brokerage service is widely used by many because it offers and flexible and safer and more convenient experience.
4. Luno Store
Just like the popular Google Playstore, Luno Store helps clients to find new and interesting crypto-based apps and services that have recently been launched in the digital currency space.
In addition, Apps available in the Luno store are carefully examined and tested before they are added to the store for use.

5. Learning Portal
The Luno learning portal is especially desired to help both newbies and even experts to have a smoother experience while reading. Through this portal, you can learn more about the world of cryptocurrency, understand the language around Bitcoin and Ethereum and learn to trade cryptocurrency responsibly.
6. API For Developers
Luno API provides developers with financial information and trading capacity in the digital currency market. This functionality allows developers to work with Bitcoin and Ethereum to access blockchain technology which is required for tasks such as accessing current and historic cryptocurrency market data.
How To Make Money With Luno in Nigeria
Alot of crypto traders make use of the Luno app for buying and selling cryptocurrency. If you are new to cryptocurrency you must be wondering how you can make money with Luno in Nigeria.
Below are the strategies for making money with Luno in Nigeria
1. Investing in Bitcoin
Bitcoin investment is one of the surest ways to invest. With a Luno wallet, you can make money by depositing money to your wallet in your local currency and then using it to buy Bitcoin (BTC).
When you buy Bitcoin at a certain price, the price of Bitcoin will certainly appreciate over time and you will be able to sell it later and make a profit from it.
There are several things that aspiring Bitcoin investors need: a cryptocurrency exchange account, personal identification documents if you are using a Know Your Customer (KYC) platform, a secure connection to the Internet, and a method of payment.
Luno wallet makes it easy and seamless to buy and store bitcoins and resell them at a higher rate. This is one of the most common ways to make money with Luno in Nigeria.
Generally, Investing in crypto assets is risky but also potentially extremely profitable. Cryptocurrency is a good investment if you want to gain direct exposure to the demand for digital currency.
2. Joining Luno Affiliate Program
You can also make money daily with Luno App in Nigeria through their affiliate program. Luno's referral program allows customers to be rewarded with Bitcoin by referring their friends and family to Luno.
However, there are strict policies you must adhere to before enrolling on the affiliate partnership.
When starting up your affiliate program with Luno, you will be given a unique referral code which you are expected to share with your friends.
Once your friends register with your link and deposit ₦5,000 in their wallets and also buy Bitcoin with it, you will earn ₦25 commision.
Note: They must deposit ₦5,000 and use it to buy bitcoin Ethereum.
If you can get a good number of people to join with your link, you can earn a good profit through the Luno affiliate network.
If you can get 100 people to join through your link, you will earn from referring up to ₦25,000
3. Trading Bitcoin
Another way you can earn money with your Luno wallet is by trading Bitcoin. This method will require you to visit the Bitcoin exchange. All you have to do to make money is to buy Bitcoin low and resell its higher rate.
Note that before you can make money using any of these steps, you must be registered and approved on Luno.
How Does Luno Exchange Work?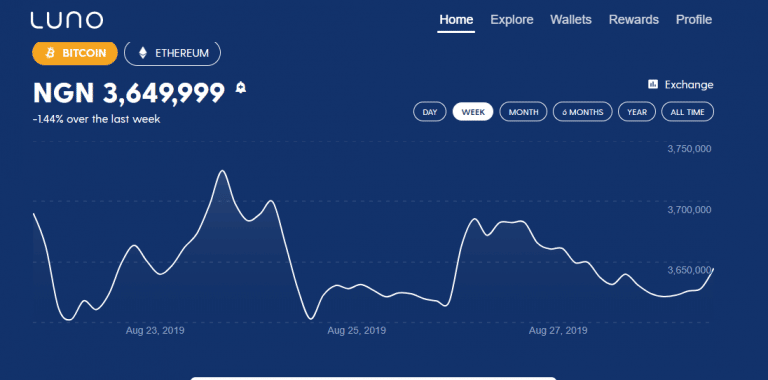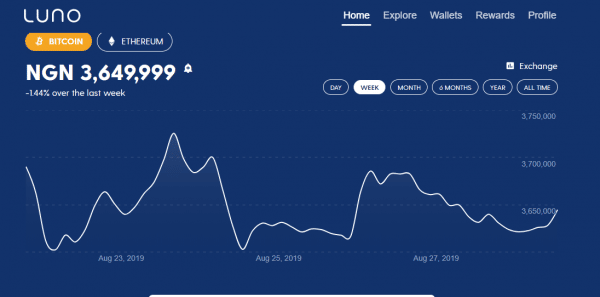 Luno Exchange connects buyers with sellers, much similar to other exchanges/markets, e.g. stocks, commodities, forex, and in our case – cryptocurrency.
Note: Luno does not buy or sell cryptocurrency, nor do we set the rate of exchange. Supply and demand determine this. We're simply the platform to connect buyers and sellers.
1. Sell orders and asks
On one side of the Luno Exchange, there's a seller. The seller has Bitcoin (BTC) and is interested in selling it for local currency – for example, South African Rand (ZAR). The seller goes to the Luno Exchange and makes a BTC deposit.
Let's say they have 1 BTC they're interested in selling – they create an order to sell their 1 BTC with the instruction of "I want to get 215,000 ZAR for my 1 BTC". This is called an ask.
This is known as a maker order – since they're making an order and adding liquidity to the Luno Exchange (in the form of the BTC which hasn't been traded).
2. Buyers and bid orders
On the other side of the exchange, you have a buyer. The buyer goes to the Luno Exchange and makes a local currency deposit – the money to be used to buy BTC.
The buyer can now do one of two things:
They can match the existing order (pay the 215,000 ZAR for 1 BTC). This is called a taker order as they're taking liquidity away from the Luno Exchange.

Or they can create a new order (called a bid) by saying, for instance: "I only want to pay 212,594 ZAR to buy 1 BTC".
A new order that does not match with another order, is also known as a maker order.
So now, we have two orders on the exchange. On the one side, someone is saying that they'll only sell their 1 BTC for 215,000 ZAR, and on the other side, someone is saying that they will only buy 1 BTC for 212,594 ZAR.
In this scenario, the market hasn't met, since the buyer and seller don't agree on the price. The buyer wants to pay too little (in the seller's view) and the seller is asking too much for their BTC (according to the buyer).
Conclusively, there are different types of orders on the Luno Exchange
Limit orders
Market orders
Stop-limit orders
How To Register On Luno in Nigeria
Below is how to successfully register on Luno
Using the website
Go to Luno Signup Page

Enter your email address or use the option to sign up with Google or Facebook

Pick a strong, secure password (ideally with a combination of letters, numbers and special characters)

Click on Sign up
Using the mobile App
Download the Luno app from the Play Store or App Store

Select Profile from the menu and follow the prompts to sign-up
Once you've signed up we'll send you an email with a link to follow. This is to confirm that you have access to the email address you've signed up with.
Once your registration is successful, you will get a free cryptocurrency wallet, which you can use to store, top-up, send and receive your cryptocurrency.
How To Deposit Money Into Your Luno Wallet
After successful registration, next is to fund money into your Luno Wallet
Open the Luno app or site
Select Wallets from the menu
Choose your local currency wallet
Select Deposit
Choose the method with which you'd like to top up your wallet
Follow the on-screen prompts from there
There are certain things you must consider when depositing money into your Luno wallet.
1. Ensure you've deposited from a local bank account that bears your name. The bank account name must tally with the one on your Luno account
2. You must deposit your online banking (Luno don't accept cash deposits)
3. Ensure to use the correct unique reference number (starting with BX).
Once we receive your deposit, we'll automatically add it to your wallet, and notify you via email.
Banks take at least 2 business days to process deposits (longer over weekends, public holidays and when you deposit after hours), so that's how long it'll take for your money to show up in your local currency wallet.
Luno Minimum Deposit
The minimum deposit threshold is USD10. 00, or it's equivalent to ₦5,000 in Nigeria

Luno Maximum Deposits
The maximum Deposit for Leno's wallet is $1000 which is about ₦420,000 in Nigeria

Luno Supported Countries
If you inquire to know the countries Luno is available in, check below
Europe
Unite
Kingdom
United States
Conclusion: How To Make Money With Luno in Nigeria
Conclusively, Luno is one of the best platforms to make money via cryptocurrency in Nigeria. Through the Luno App, you can buy and store Bitcoin Etherium, resell and earn money. You can also make money by leveraging the Luno referral program.
SEO Content Writer with over 4 years of experience in On-Page SEO which gained me an award for excellence.
This is my web space where I share helpful guides to help you earn money legitimately.
I register brands with CAC, create websites and offer Business Consultancy services. For business deals, contact me