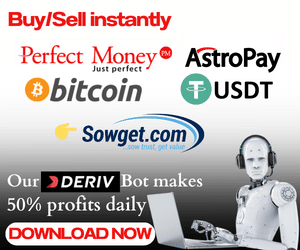 Did you lose the phone number linked to your PayPal account? In this guide, you will discover how to recover your PayPal account without having access to the phone number linked to it.
Its no doubt PayPal is one of the best platforms that help you send and receive money from anywhere around the world.
PayPay is widely used by bloggers, affiliate marketers, freelancers and those who run eCommerce businesses. Top companies and brands also accept PayPal as a means of receiving payment.
There are countries that do not support PayPal. Nevertheless, there are smart ways to bypass these PayPal country restrictions.
PayPal is restricted in Nigeria but some entrepreneurs still find a way to go about it and operate a PayPal account.
In a recent guide, we explained how to own a working PayPal account in Nigeria that can send and receive funds
If you already have a PayPal account but lost access to the phone number linked to it, you will discover how to bypass the PayPal phone number to log in to your PayPal anytime.
How To Use PayPal Account Without Phone Number
You are about to discover the steps to use your PayPal account without email or phone number. Here is what you need to know;
Some PayPal accounts like Lesotho do not always ask for your phone number or security code before you can log in. However, other PayPal accounts like Iceland and UAE will always demand your verification code (which can be gotten from the phone number) to enable you to log in.
Usually, the verification code helps PayPal determine the authenticity of a login attempt and keep the account safe from hackers.
Fraudulent accounts are another reason why PayPal wants to verify every new account. If someone tries to trick you into sending them money, having a phone number can help PayPal track them.
In the long run, requiring a phone number can hamper scammers, as they need time to obtain a fake number.
Lastly, If you have logged in and used PayPal on a particular device for a long time, PayPal will not ask for phone number security code verification again.
This applies to all PayPal accounts including Lesotho, Iceland and UAE. However, you must only use the PayPal app on your phone. The website will ask for a security code
My advice is that, If you don't want to use PayPal in Nigeria with phone number verification, then go for Lesotho PayPal.
How To Recover PayPal Account Without Phone Number
At some point, you need to recover your PayPal account even without having access to the phone number due to so many PayPal restrictions.
Follow these steps to get back your PayPal through the password reset
1. Visit the PayPal login page and enter the email address and password.
2. If you cannot remember your password, then click on "having trouble logging in" or simply "tap forgot password" option and enter the alternate email address or choose the security question option.
3. After that, you will get the verification code in the given email address to verify your account and then a recovery link will be shown on the next page.
4. You need to open the link and enter the new password.
5. You will soon receive a new password reset email.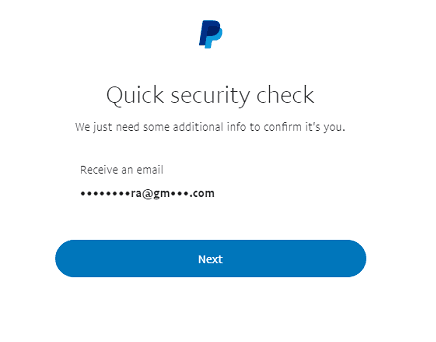 Once you arrive at this stage, it means you'll have completed the security check
If you are still facing any problems with resetting your PayPal Account without a password and security check questions, then you can check the PayPal community.
How To Confirm Phone Number On PayPal
PayPal usually ass you to confirm your phone number you have done a good number of transactions in your account.
You will be notified with a code to your SIM card, copy the code and use it to verify your phone number.
If you are unable to receive a text to your SIM from PayPal with the code, log in using your PayPal App and click on confirm my phone number from your profile, input your phone number and follow the steps till the end.
Conclusion: How To Recover PayPal Account Without Phone Number
In conclusion, PayPal policies are getting more and more difficult. Getting a PayPal account these days is very complicated and difficult due to the security checks you need to bypass to have a working PayPal account.
We hope this guide has helped you bypass the phone number security check and also recover your PayPal account without a phone number.
Do give us a comment if you are still struggling with the PayPal account recovery process
SEO Content Writer with over 4 years of experience in On-Page SEO which gained me an award for excellence.
This is my web space where I share helpful guides to help you earn money legitimately.
I register brands with CAC, create websites and offer Business Consultancy services. For business deals, contact me