Searching for How to open a Lesotho PayPal account in Nigeria in 2023? I got the guide for you. But before then, read below for a better understanding.
There are two available options when it comes to sending payments on PayPal. We have the option to send as friends and family and another one to send as goods and services.
While the friends and family payment option charges little or no transaction fee, the goods and services payments take higher charges.
Apart from the fact that FNF (friends and family) payments take little or no charges, They also go smoothly without placing funds on pending balance, unlike GNS (good and services) payments where they place payments received on hold for thorough reviews. Though I wrote about how to get your money from a pending balance
Everyone loves using PayPal accounts which have both the FMF and GNS feature so you can decide to make or receive payments with whichever means you desire depending on the kind of transaction you want to make.
But unfortunately, most countries don't have both features. Instead, they can only send as Goods and services (GNS) e.g UAE PayPal account.
Most countries that support FNF and GNS features are European countries like the US, UK, Canada etc which have their own issues if you are using them from Nigeria.
While most African countries and the likes which give you breathing space to use them without VPN only have the Goods and services functions unless for a few which got both. e.g South Africa PayPal, Lesotho etc got both functions.
These two countries above are the most used ones in Nigeria as of today and you might be wondering why you need to choose Lesotho over South Africa if you are searching for an FNF PayPal account which works fine in Nigeria.
The major reason why Lesotho PayPal is preferable is that you can withdraw directly to Nigeria bank using my guide here but that same guide doesn't work for South Africa and many others.
Having gone through all of the above, am going to show you how to open a Lesotho PayPal account in Nigeria for free
How To Open (Create) Lesotho PayPal Account in Nigeria
Follow the below guide to create a verified Lesotho PayPal account for Sending send receiving payments worldwide without using VPN.
Requirements
Your Name
Email address
Valid Government Issued ID card ( Voter card, International passport, Drivers licence)
Nigerian Phone number
Nigerian address
Google any Lesotho Address, You can use the address generator here to get one. When you get your address ready, Use any 8 digits as your phone number and now let's ride on.
Visit PayPal.com/ls, Click on the signUp button, and select your account type as the business of personal account. In this tutorial, am creating an individual account for Sending, receiving payments, and also withdrawing to Nigeria Bank.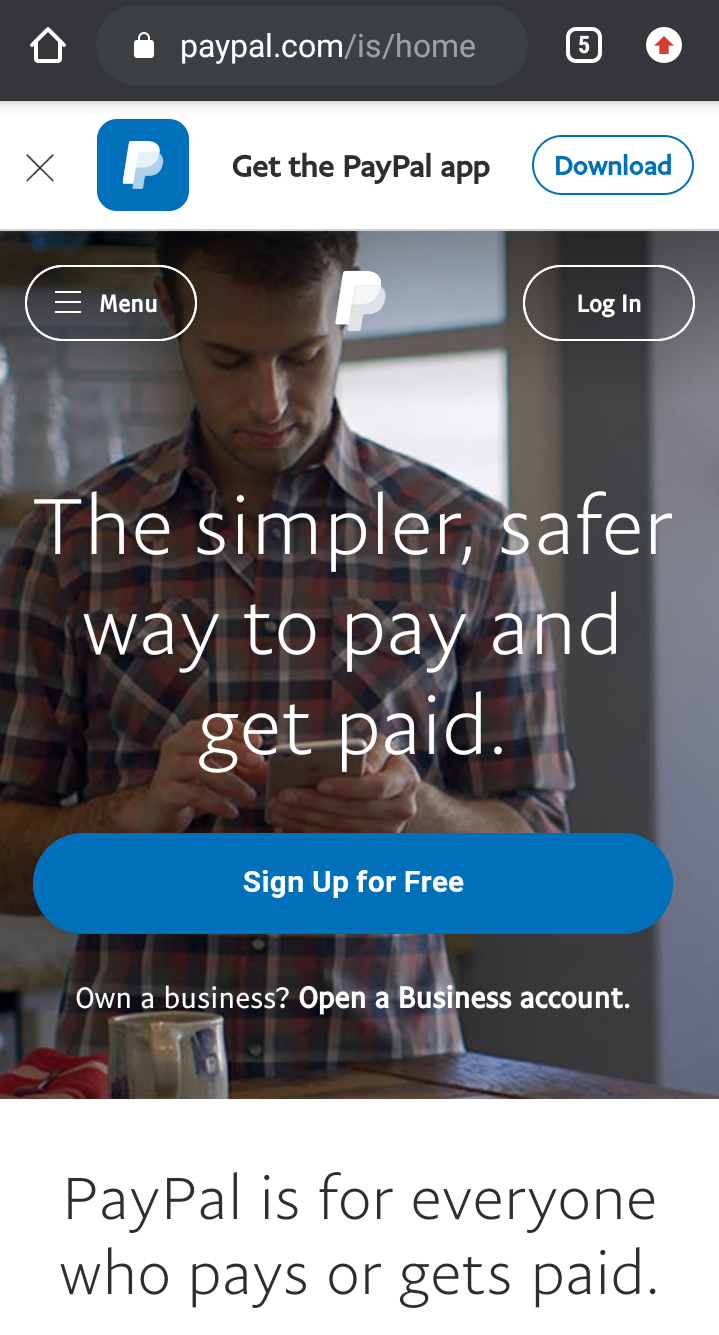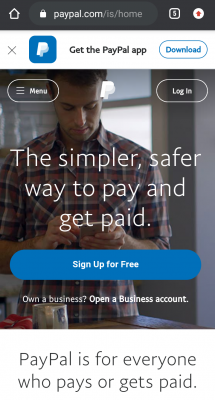 If you want to create a business account, that means you want to integrate it into your online store for selling. That's when business accounts are required otherwise, personal accounts can serve you better.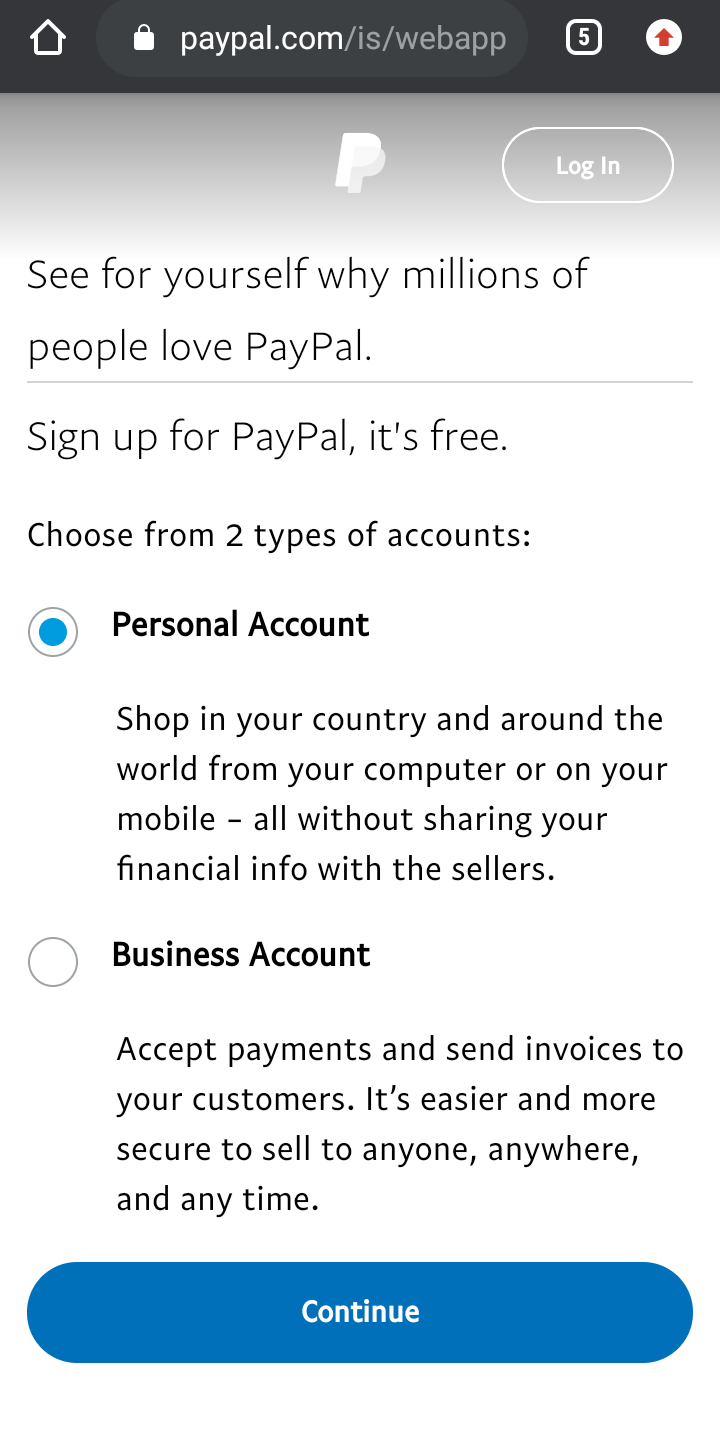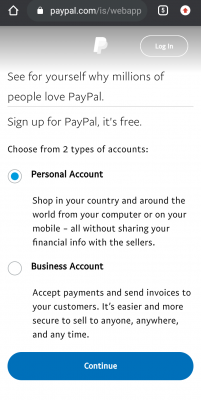 From the next page, enter your first and last name as it shows in any of your Nigeria ID cards. Unless you have UAE ID. It can be a national ID, Driving license, International passport etc. Enter your email address, Password and continue.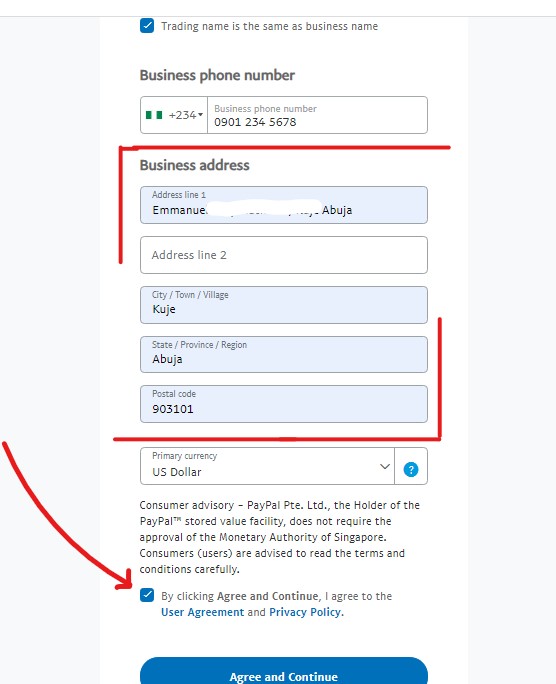 From the next page, Choose your Nationality as Nigeria. Enter your date of birth, select your ID type, Enter your generated address.
You are choosing Nigeria as your nationality so that if anything comes up in the future and they ask for your ID, you can submit the used Nigeria ID.
Choosing Nigeria as your nationality means, You are telling them that you live in Lesotho but you are from Nigeria. Therefore you have your Nigeria documents (ID) and bla bla bla.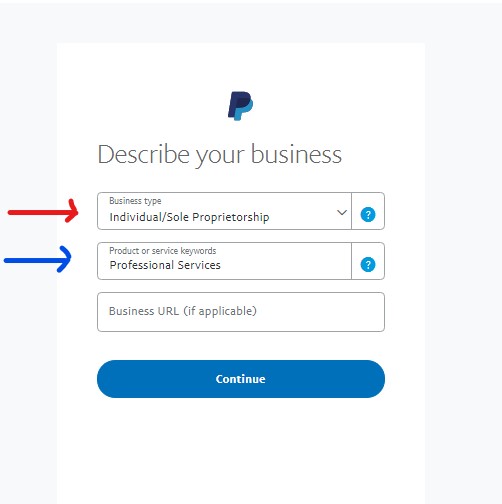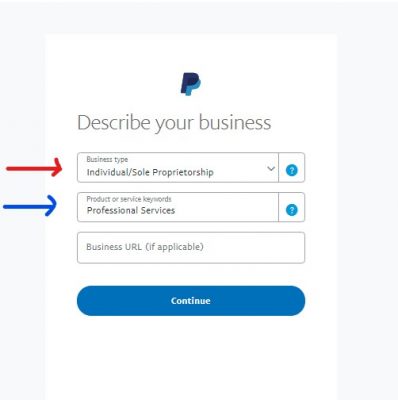 Once your details are filled incorrectly, you can now click on Agree and Create Account button to complete your sign-up. Proceed and describe what your business is all about
Now that your Lesotho PayPal registration is done, the next thing is to log in to your PayPal account, Click on confirm email and confirm your email address.
After that, Click on Link Bank or Card button from your user panel, select the option to link Card since you can't link your bank account. Enter your card details and save settings. I mean your Nigeria ATM card (it does work but not all time).
In most cases, Your card might be rejected. When that happens, you may need to try other cards or contact me for virtual cards which cost 3000 Naira
.
The reason why you need to add and confirm a card isn't that you can't send and receive but there are certain limitations you are likely to face without adding and confirming a card in your account. Therefore we say, it's necessary and must do. Until a card is added and confirmed, your PayPal account status remains unverified.
Linking Your Debit / Credit Card To Lesotho PayPal Account
Yes, you can link your credit or debit card with your Lesotho PayPal account but you should understand that not all cards work well with the Lesotho PayPal account.
Below are some of the credit/debit cards that work for Lesotho Paypal Linking
FCMB Dollar MasterCard
GT Bank MasterCard
UBA MasterCard
Alat by Wema MasterCard or Alat Dollar Card
Access Bank Visa card
StanbicBTC MasterCard
Before you used any of the aforementioned Cards, make sure you have up to $3 equivalent in your Naira account or Dollar card to Proceed
Can I link Payoneer Account with Lesotho PayPal?
Like I have been saying in almost all of my posts, You can't add Payoneer bank to Lesotho or any other country account unless for the USA and UK as of now. But that doesn't mean you can't withdraw from your PayPal account because we got a solution for you.
How To Verify a Lesotho PayPal Account

Once you have gotten your Card ready, below is a guide to verifying your Lesotho PayPal account
Visit your Losotho PayPal dashboard and click on the orange flag with text in front of it asking you to link and confirm your debit or credit card
Proceed and fill the number on your card number and other card details in the boxes provided
Proceed and click on the link card option
Your account will be debited with a minimum of N700 to N800
Wait for a while for an alert which will come with something like

*PP1232PP

Now copy only the 4-digit number in the code and navigate to the card you added earlier.
Click on the "confirm Card" label and verify that you own the card by entering the 4 digit number you copied earlier and hitting confirm
How To Withdraw From Lesotho PayPal Account in Nigeria
The fact that you're able to add and confirm your card doesn't mean you can now withdraw to your Nigeria bank. It won't work out because you won't see the option.
Like you know, it's not all about creating your account and receiving payments. Getting your funds in naira and at the best rate matters most.
In many of my posts like the PayPal instant withdrawal method, I talked about how to cash out from PayPal to a Naira account. Am sure that's all you need.
Pros of Opening Lesotho Paypal Account in Nigeria
There are massive benefits that come with using Lesotho Paypal Account they include;
Lesotho PayPal Supports the payment of goods and services worldwide.
The Lesotho Paypal Account is very secure.
If you are into "Dropshipping" as a Nigerian, then using the Lesotho Paypal Account to receive payments is very safe, fast and easy to use.
Lesotho Paypal Account makes it very easy for Bloggers and Affiliate Marketers to easily receive payments in Nigeria as well.
Cons of Opening Lesotho Paypal Account in Nigeria
The Cons of using a Lesotho PayPal Account include;
Users cannot send and receive funds as Family and Friends (FNF).
Users easily get locked out of their accounts due to country location. That is, operating from outside Lesotho. At some point, PayPal will request further verification.
Account limitation issues at some points.
Panicking and always praying for your Lesotho PayPal to always be in good standing against temporal and permanent limitations.
Read Also: Does Zenith Bank Card Support PayPal
Conclusion: Create a Verified Lesotho PayPal Account in Nigeria
I am certain by now you must have learned how to open a Lesotho PayPal account in Nigeria for yourself able to link it effectively.
If you find the above article helpful, kindly share and tweet us below.
SEO Content Writer with over 4 years of experience in On-Page SEO which gained me an award for excellence.
This is my web space where I share helpful guides to help you earn money legitimately.
I register brands with CAC, create websites and offer Business Consultancy services. For business deals, contact me