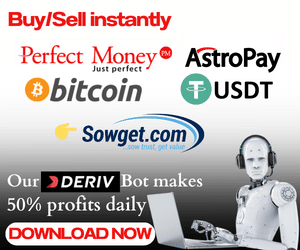 Let me show you how to Create PayPal Account in Ghana for sending and receiving payments online worldwide.
If you live in Ghana, you must definitely be searching for how to create a verified PayPal account in Ghana knowing well that PayPal doesn't support Ghanaians at the moment.
You will notice this when you try making a PayPal account from Ghana. If you visit the Paypal Ghana URL and click on Sign up you will get some sort of error message as shown below.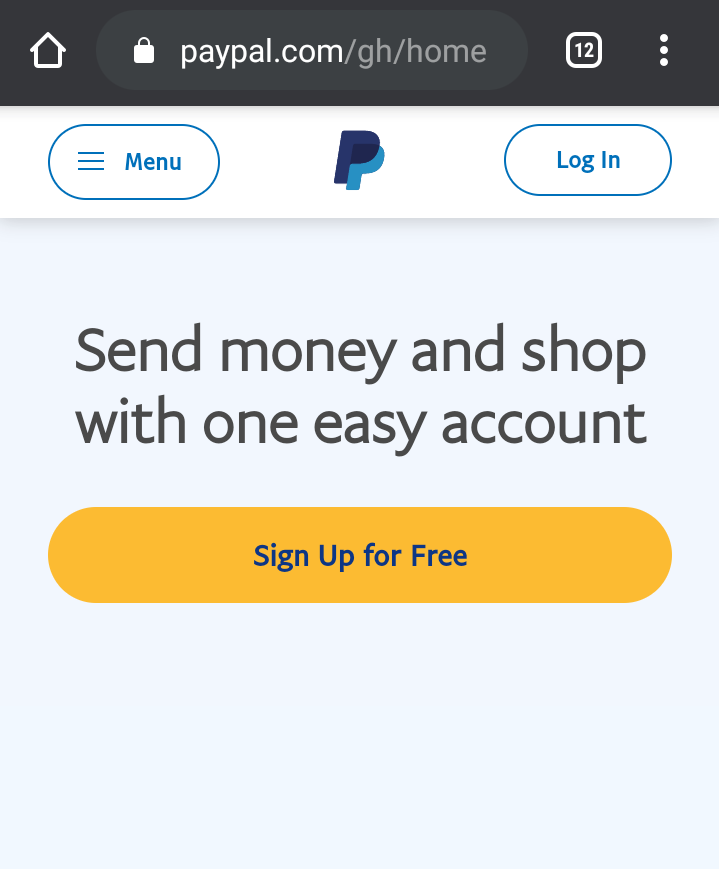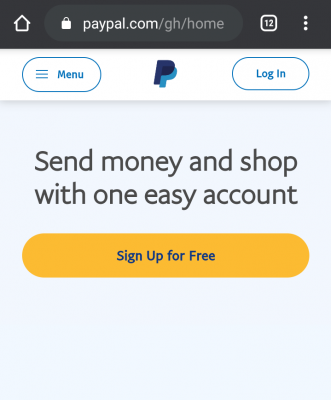 And as such, you won't be able to make an account in Ghana again because the signup page won't open properly just like in other countries that support PayPal.
But does that really mean people in Ghana can't use PayPal for online transactions? No no No, There's always a loophole that is making international PayPal Accounts in Ghana.
When I titled my post on how to Create a Paypal account in Ghana I didn't really mean choosing your PayPal country as Ghana because there's no Ghana in the Paypal country list instead it means creating Another country's PayPal account from Ghana.
With this, You will be able to receive and send payments online worldwide from Ghana using PayPal without issues.
How To Create PayPal Account in Ghana (Verified)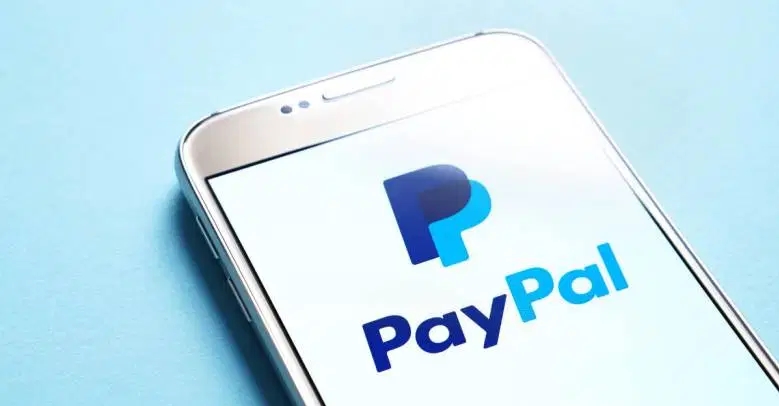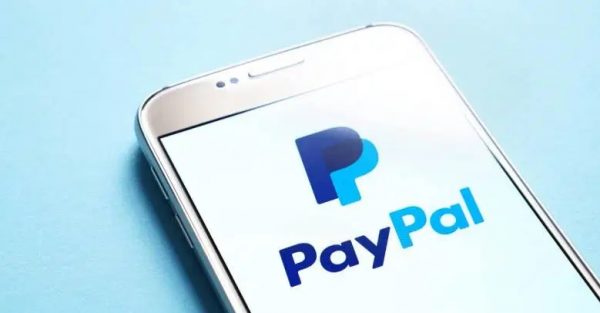 I should have written the whole steps over here again but there's no need for that since we already have them on this website. Therefore, I will be showing you two helpful step-by-step tutorial links that will help you make your PayPal account from Ghana and start sending and receiving funds with ease.
The First Link is a guide to getting a UAE PayPal account in Nigeria (The same method is also applicable for Ghanaians)
The second Link is South African PayPal guide (The same method is also applicable for Ghanaians.)
Follow every step carefully and you will get everything done with ease. However, If you need my PayPal-making services you can connect me on WhatsApp and make a USA PayPal account in Ghana, You can consider this Link.
Which Ghana Banks Support PayPal?
Below are the PayPal supported Banks in Ghana
Barclays Bank (Debit Cards)
Ghana Commercial Bank (Visa Cards)
GT Bank (Cards)
United For Africa (Debit Cards)
Zenith Bank (Cards)
Standard Chartered Bank (Cards)
Fidelity Bank (Debit Card)
EcoBank (MasterCard)
Stanbic Bank (Platinum Debit Cards)
How Can I Withdraw Money from PayPal in Ghana?
To withdraw your PayPal funds in Ghana, you must ensure to have linked your UBA AfriCard, FAB Prepaid Card or Access Bank Prepaid Card to your account.
Visit your PayPal Site https://paypal.com/is and click on withdraw funds
Click on "To" and choose your linked Visa Card
Enter your prefered withdrawal amount and click on continue
You will see a review of the transaction you are about to undertake. Click on "Transfer" to have money sent instantly to your Bank card. You will not receive an alert when you transfer from PayPal to AfriCard
You will be charged $5 for every withdrawal
The above Methods will Show you how to create a PayPal account in Ghana: Hope you found them helpful.?
Conclusion: How to Create a PayPal Account in Ghana Free
The above methods will show you how to create a PayPal account in Ghana and how to withdraw from PayPal to Bank in Ghana.
Hope you found them helpful.?
SEO Content Writer with over 4 years of experience in On-Page SEO which gained me an award for excellence.
This is my web space where I share helpful guides to help you earn money legitimately.
I register brands with CAC, create websites and offer Business Consultancy services. For business deals, contact me