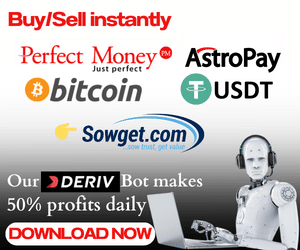 Are you a good writer? Are you passionate about Job websites where you will get paid to write? It doesn't really matter whether you want to get paid to write reviews, lists, or tutorials,
there is an abundance of blogs and websites that pay writers who can give them high-quality content and follow guidelines.
One of the best ways to get paid to write is by seeking websites and online publications that pay writers. You can then send your submissions to these websites and get paid writing articles once they are accepted or published.
If you get it right, you can earn a decent income through online writing jobs just for these websites. You can get paid to write about anything; this list is comprehensive and provides a list of websites in over a dozen categories:
web design, travel, writing, programming, business, tech, education, parenting, adult education, ceramics, health, wellness… you name it.
Write To Get Paid
Being able to write and earn money online can be very rewarding. You can choose to work with the clients or websites that interest you most.
You also get to enjoy working at your own pace, setting your own price (as demand for your writing grows) and you get to enjoy a steady income.
While you can indeed get paid to write for blogs and magazines, most compilations of websites and blogs that pay writers mainly feature publications that use a revenue-share model:
in other words, how much you make depends on the success of your article — and you often need to get tens of thousands of views to your articles to earn about $50. In a situation where you get little to no views, you earn nothing.
This isn't the case with the websites and blogs featured on this list.
Unlike websites that only give you a portion of the revenue, your article generates (in which case little or no views means little or no earnings), ALL the publications listed below pay an agreed-upon fee for each article you submit that they accept.
Many pay when an article is accepted. Others pay after your article is published.
Websites That Will Pay You to Write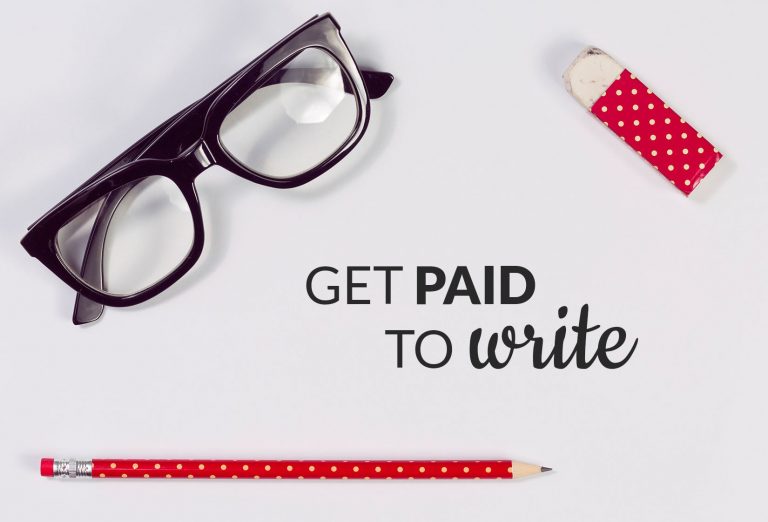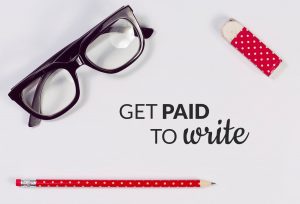 What are you waiting for? Dive into this list of paid writing jobs and start getting paid for what you know how to do best: writing!
1. Greatist
Niche: Mental Health/Relationships/Getting Healthier
Amount: $125+
Payment Method: Unspecified
Greatist is a blog focused on relationships, mental health, and life as it affects 20- and 30-somethings.
They are looking for articles about mental health, relationships, and getting healthier. They also accept career-related articles
(especially when it comes to achieving work/life balance and being more productive), struggles with substance abuse, and social media/technology.
expect articles to be between 1,000 and 1,500 words and pay at least $125 for each article they accept.
2. Longreads
Niche: Anything
Amount: $250 – $1,500+
Payment Method: Unspecified
Longreads is looking for well-written, well-told, and easy-to-follow stories that illustrate relatable human experiences that their readers can identify with.
They want blog posts, reading lists, short interviews, personal essays, memoirs, critical essays, book reviews, investigative projects, and long-form journalism.
Depending on what category your submission falls into, it can be between 800 to 6,000 words. They pay a minimum of $250 and up to $1,500+ per article.
3. Scotch
Niche: Web Development
Payment Method: Paypal
Scotch is a web development blog looking for writers to contribute articles and tutorials. They accept tutorials on a host of web development-related topics that include: React, Vue, Angular, Javascript, Node, CSS, Python, Laravel, etc.
While you can earn money writing for Scotch as a beginner, they consider previous writing experience a huge plus. They typically respond to accepted pitches in two weeks.
They pay $150 per article.
4. Music Tuts+
Niche: Music
Payment Method: Paypal
Music Tuts+ is one of the blogs in the Envato blog network, and they are looking for writers with music or audio background/experience to contribute and get paid.
Specifically, they are looking for "Quick Tips" (a mini-tutorial of around 500 words or a screencast of under 5 minutes). They want each article to focus on one main point or technique.
They pay $50 for every article they accept.
5. Listverse
Niche: General
Amount: $100
Payment Method: Paypal
Listverse is possibly the foremost authority when it comes to lists online, and they boast an audience of over 15 million readers a month.
They are looking for unique lists of 10 items, usually, at least 1,500 words, and they pay $100 upon acceptance of your list.
6. Copyhackers
Niche: Copywriting/Startups/Marketing/Freelancing
Amount: $325
Payment Method: Paypal
Copyhackers is interested in practical content for startups, marketers, freelancers, and designers.
They are looking for articles that discuss topics that include launching and growing a business, freelancing for lifestyle/money, conversion copywriting, UX and A/B testing, product design, persuasion and psychology, etc.
Their expectations are for articles to be in-depth and thoroughly researched. They rarely accept articles less than 2,000 words and want articles to feature a first-person story/account.
They pay $325 per article.
7.  Tenderly
Niche: Vegan Lifestyle
Payment Method: Unspecified
Tenderly is a vegan lifestyle publication on a medium that pays writers to contribute content targeted at vegans. Their target audience consists of vegans, vegetarians, future vegans, and people who are curious about the vegan lifestyle.
Articles can be about eating delicious food, vegan recipes, vegan travel, saving the planet, vegan culture and activism, and how animals are treated.
It is also important to note that you don't necessarily have to be vegan to write for them but your content needs to be vegan-focused.
They accept pieces that range from 500 – 5,000 words and pay writers within 30 days of accepting an article.
They pay at least $200 per article — with writers earning potentially more depending on the research, reporting, and writing effort that goes into an article.
8. Funds for Writers
Niche: Writing
Payment Method: Paypal/Check
Funds For Writers is looking for practical articles aimed at helping writers get paid for their writing; they have a preference for articles that help writers break into a particular market,
profitable business practices related to writing, unique ways to earn an income with words, pointers on winning writing contests, unique markets for writers, unusual writing income ideas, and success stories.
Articles are expected to be between 500 and 600 words — not longer.
They pay $50 per article. They pay via Check (in the US) or Paypal (international).
Niche: Making Money Writing
Payment Method:  PayPal
You might also want to check out Writers Weekly if you want to get paid to write about writing.
Writers Weekly isn't a blog. Instead, it is an online publication that is distributed to paying subscribers.
They focus on the subject of "selling" the written word and seek articles that show people how to do just this.
If you can write articles focused on getting paid to write or articles about how to make money writing in any way, then this publication is for you.
They also accept lists of markets that pay writers, unique book marketing ideas, or anything that isn't already "done to death" in the industry.
Writers Weekly pays $60 per article. They pay on acceptance and accept writers from all over the world. They will only be able to pay via PayPal, however
10. Michelle Pippin
Niche: Marketing/Making Money Online
Payment Method: PayPal
B. Michelle Pippin is a marketing and business blog looking for contributors who want to get paid to write about making money online.
They are particularly interested in content from experts who have first-hand experience with a topic and have a good knowledge of the English language.
Articles can be about making money online and through social media, getting national media spots, getting booked for speaking gigs, tax tips, productivity secrets, and a lot more.
They pay $50 – $150 per accepted piece
11. Sitepoint
Niche: Web Development
Payment Method: PayPal
Sitepoint is currently one of the leading websites online when it comes to web development, and they are interested in paying quality freelance writers to contribute to their growing network.
Articles can be about web performance, analytics, React, Node, Angular, Vue, UX prototyping, and any of the other hubs on SitePoint.
There is an application process that they use to vet writers, and having experience and a background in any of the topics is an advantage.
They pay $100 or more per article depending on a lot of factors. Payment is made via PayPal.
12. Smashing Magazine
Niche: Web Design/Web Development
Payment Method: PayPal/Bank Transfer
Smashing Magazine is one of the biggest names in web design and web development, and they've been in the game for so long.
They are looking for in-depth tutorials and articles, research-backed opinion pieces, case studies, and ultimate guides on the subject of web design and web development.
Articles can be about topics that range from user experience to Photoshop, to Mobile, to design patterns, to e-commerce, to accessibility, and anything else. Once it contributes to a better web experience, it will most likely be accepted.
While they don't publicly specify rates, I can confirm based on experience that they pay up to $200 per article. Payment is made via PayPal or Bank Transfer
13. Clubhouse
Niche: Web design/Freelancing

Payment Method: Unspecified
Clubhouse is a project management platform for software developers, and they are paying software engineers or people with software development/engineering experience to write for their blog.
Blog posts can be in the form of how-to guides, in-depth tutorials, analyses of the software team, career advice, and thought leadership pieces related to software development or engineering.
Clubhouse pays writers up to $600 for each accepted article.
They pay $350 per article for each blog post they accept, $400 per article for each how-to/tutorial they accept, and $600 per article for each how-to/tutorial that has working code examples.
14. Tuts+ WP
Niche: WordPress
Amount: $60 – $500
Payment Method: Unspecified
Also, a part of the Tuts+ network, Tuts+ WP is looking for articles related to WordPress; this could be WordPress 3.7+ tutorials, plugin development tutorials/tips and other WordPress-related articles.
They pay $60 – $500 per article depending on the type of article.
15. Snel.com
Niche: Web Hosting
Payment Method: Paypal
Snel.com is a web host looking for people who can contribute tutorials to their knowledge base to help them better support their users. In exchange, you'll be paid for the articles and tutorials you contribute.
They expect tutorials and technical articles to be at least 300 words, and they pay 39 Euros for each article they accept and 69 Euros for each article they accept after you successfully contribute three good articles to their knowledge base.
Conclusion: Write To Get Paid Websites
You can get paid to write in any field at any level. Like any business, it's difficult to get started. However, if you work your way through the many content marketing agencies and job boards, you'll be able to find steady work and grow your business.
SEO Content Writer with over 4 years of experience in On-Page SEO which gained me an award for excellence.
This is my web space where I share helpful guides to help you earn money legitimately.
I register brands with CAC, create websites and offer Business Consultancy services. For business deals, contact me