If you are looking forward to starting a product review blog in Nigeria? this article will throw more light on how to start a successful product review blog in Nigeria, and believe me you will gain vast knowledge after reading this page.
I have come to realize that the Product review niche is one of the Best Blogging niches which you can make either micro or even extra large and yet still come out successful.
I usually talk about the review Niche because I do recommend it for those who want to start blogging especially on the "Make money online niche"
and other related but the fact that most people don't understand this blogging style is making them fail and coming back with words like "I don't like that niche" I just laugh it away.
Believe me: Whether you found a Blogging niche that no one has ventured without technical know-how you will still fail even when you have little or not even one competitor.
and this is the major reason why many still fail in any blogging niche they venture irrespective of the competition volume.
Before I continue with this short but interesting article have you checked out my recommendations on Best Blog Niches That Makes More Money (you can read that later)
For those who don't understand, let me use this opportunity to explain the meaning of the Product Review blogging niche for easy comprehension.
 Product Review Blogging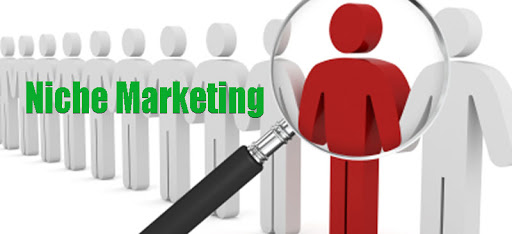 Let's assume you have understood from my previous niche-related blog posts, that a niche simply means the area of blogging you would want to focus your articles.
for blogging tips and making money online related articles, writersincharge.com for writing-related tips and tricks etc
What about the product review niche how does it really look like? am sure You got that same question right.?.
A product Review Niche; is simply a blogging niche where the author discusses in detail trending products such as Infinix Phones, Laptops, gadgets and lots more, How to use them, which ones to use and which ones to avoid.
The products you're gonna review can be physical or digital provided it's something others would want to learn in detail about.
Very Few examples of product Review Niches are listed below.
Wolfsgamingblog: a typical game review blog where everything written therein is game-related.

GSMarena.com

: A typical mobile review blog where everything written therein is Mobile related.
Appadvice: Typical Mobile apps review blog where everything written therein is app-related.
I now believe you understand exactly how a review blog looks. the issue on the ground now should be how to start a product review blog that pays. just relax as we go further.
Product Review Blog Examples

There are two dimensions of Review blogs: It can be a micro review blog or a Macro review Blog. Let me explain.
This is a type of niche where you only review certain products, in that case, all your writings will be centered on just one particular product e.g L.G Mobile Review Blog.
You won't review other mobile products to expect the L.G-made products.
Weight loss Review Blog. here every single review you write will be talking about one weight loss product or the other. etc……
It's the opposite of the micro review niche: You can review any product online as far as it's reviewable.
Mobiles, Make money, Games, Apps, health etc just review any product on your blog. then we say you're a macro niche review blogger
Micro Niche Vs Macro Nice Review Blog
Both niches are great but focusing on a certain product will make you find your way to success easily and at the same time gain authority as soon as possible compared to when blogging the mega niche.
When you review only games, the audience coming to your blog are already aware they are coming for game tips and other games-related stuff (they can easily subscribe, buy, or related in other ways)
When you review health products your audience will keep coming back because they already know you for what you offer. the same thing applied to other micro niche review blogs but not when you review them at large.
I will say a micro-niche review blog is good for a start. Don't get me wrong I said both are great but only sharing my own point of view just like you have yours.
Now let's assume you have in mind to blog mega or micro. follow the next step
How To Start Doing Reviews For Products in Nigeria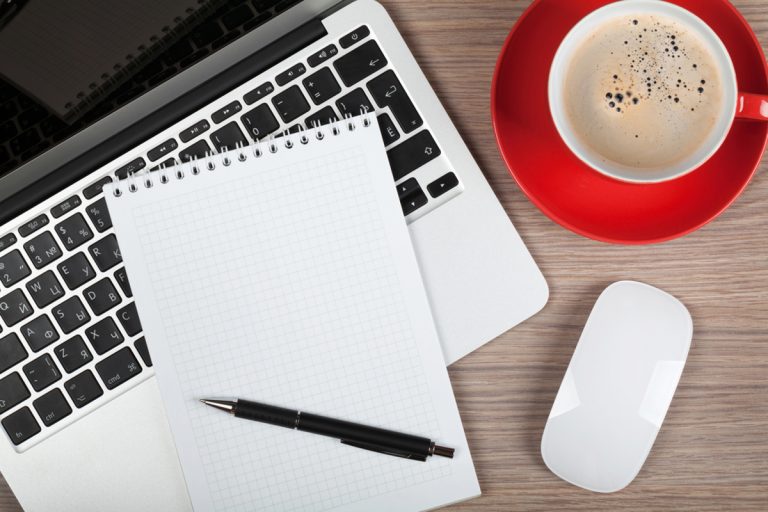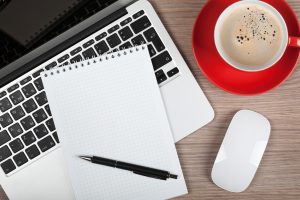 1. Pick A Name For Your Blog
I do advise you always use a name that speaks for you instead of just choosing any name. Choose your blog name based on what you want to write about.
Not just choosing a related name but also making them easy to remember and easy to spell.
I am to review mobiles I will name my blog like. MobileReviewLab.com,CatchnewMobiles.com,CheaptoMobiles.com. etc. you can check out other extensions like .net, .com.ng, .org and the like.
2. Choose Your Blogging Platform
Blogspot isn't limited as it can be. be used to run a review blog but WordPress always wins the race… I will recommend you start your review blog like a professional using the WordPress platform.
There are many web hosting companies you can use in setting up your blog but my recommendation is always to go to DomainKing since that's what I use in hosting all my blogs including this one you're reading from.
All you need to do is buy hosting and a domain name Which you've got in mind already them set up your website. You can hire someone to help you do it if you aren't good with WordPress 
3. Learn SEO
even after setting up your blog, don't start publishing articles until you learn SEO (search engine optimization). With this you will make your website show up on google first page easily capturing more readers to your blog without stress.
There are many free WordPress SEO tutorials online which you can get started with if you don't have enough for premium. read and read to get vast knowledge about SEO.
4. Reach out to Companies for Brand Promotion
You can reach out to companies and inform them you would like to be making reviews of their products, this is one of the easiest and stress-free way to run a product review blog, some companies will even pay you for sponsored post if you are able to grow a large audience and authority
5. Start Publishing Articles
Remember, the type of article you're going to publish will be based on the niche you're blogging about. If you have chosen to do a micro review niche then you need to pick any high in demand product online in which you will focus your writing.
At the same time, when you choose to blog all reviews, you can write reviews about any trending products from various sources. Remember all articles should be well researched and SEO minded.
It's not a must you blog only the products you've tested but reviewed what you have tested will always be the best.
When you find the products you haven't tested which you would want to review, you can consult others who have tested them. From their experience, you can put up a better review.
In most of your articles, you will be using affiliate links: Which means you would want to make your readers buy or take certain actions which might likely earn you some affiliate commissions.
Therefore you should make your articles eye-catching by using Bulleting, Nice fonts, Subheadings, descriptive images, etc. This will make your articles easy to read
How to Monetize a Product Review Blog

There are many ways to make money from Blogging and I have written a detailed article about that in one of my previous articles about blog Monetization article it will help me learn more
1. Considerable Review Niche Ideas
Even after writing all of the above, some will be like " How would I find the review Niche idea to get started with?" so I have decided to share some with you perhaps to choose from them or derive other ideas through them.
2. Financial Apps Review
This niche should only be talking about mobile apps that pay, and monetary apps, you will be reviewing them, how it works and how to use them.
3. Weight Loss Review Blog
You will only search online for weight loss-related products and then review them. you stand a good chance of making money from affiliates since most of your readers are likely those looking forward to buying.
4. Affiliate Programs Review Blog
You will write nothing more than reviewing all affiliate programs that pay and even the scam ones creating awareness about whether to use or not to use them.
As soon as your blog gain authority many affiliate programs will always come to sponsor posts on your blog.
5. Web Hosting Review Blog
You can start a web hosting review Blog, Here you will only focus on writing top-notch reviews about web hosting companies. You stand a chance of making money affiliating them as well. Etc…….
Product Review Blog Names in Nigeria
There are so many product review blogs in Nigeria such as;
Naijatechguide
Slooreviews
Naigerianprice…etc
Conclusion: How to start a product review blog that Makes Money
In whichever Blogging Niche you have decided to blog about, always remember that time, effort, hard work and best practices are the major factors that determine your success, therefore, be ready to work having known that nothing good comes easy.
When you blog the right way with the right blogging strategies that work, with time you will always find your way to success. Kindly subscribe, comment and share this article if you love it.
SEO Content Writer with over 4 years of experience in On-Page SEO which gained me an award for excellence.
This is my web space where I share helpful guides to help you earn money legitimately.
I register brands with CAC, create websites and offer Business Consultancy services. For business deals, contact me