Recharge cards are highly in demand today because we need them to subscribe for airtime and data on our mobile phones to make calls and data. In a previous guide, we reviewed the profitability of the recharge card selling business. In today's guide, you will discover some of the best website for printing recharge card in Nigeria.
Starting a recharge card business is very crucial and may turn out to be one of the best decisions you could ever make because of the high demand for recharge cards.
Before we move right into some of the cheapest websites for printing recharge cards, let me quickly highlight the must-have things before you can access these websites.
Tools Required To Print Recharge Card
Before making use of printing websites to print your recharge cards, consider these tools first
1. Laptop/Desktop computer
You will obviously need a laptop or desktop computer for effective printing or recharge cards. If you cant get a good laptop then try acquiring a fairly used one or even a desktop computer will be okay for a start.
2. Software
One of the most requisite tools is the software. You will need software to decrypt the encrypted pin sent to you so that you can print it out effectively.
3. Printer
Buying your own printer is highly recommended and you should endeavour to use colour printing when necessary.
4. Papers
You will be needing good and quality papers to print your recharge card pins. A4 and A3 papers are mostly prefered.
5. Email Address
A valid email address will b required. please use Gmail
6. Internet connection
You need a strong 4G network in other to seamlessly carry out your recharge card printing business. You should ensure your shop is located in an area where the network is easily accessible.
7. Capital
A good capital of about N500,000 is ideal for your recharge card printing business.
Once you have all these put in place, I can assure you that you are more than ready to kickstart your recharge card selling business.
Website For Printing Recharge Card in Nigeria
If you are fully convinced to start your recharge card business by printing it yourself and distributing it to retailers, below are some of the best websites you can trust whenever you need to print recharge cards
1. VTU.com.ng
VTU.com.ng is one of the leading websites in Nigeria for recharge card printing and has been in existence since 2017. It is one of the cheapest sites you can print recharge cards even from the comfort of your home.
Additionally, the website integrates other amazing features such as Airtime top-up, data purchase, TV bills, bulk SMS and most importantly, the printing of recharge scratch cards.
Adding to its legitimacy, the platform is legally registered with the Corporate Affairs Commision with registration number 3340781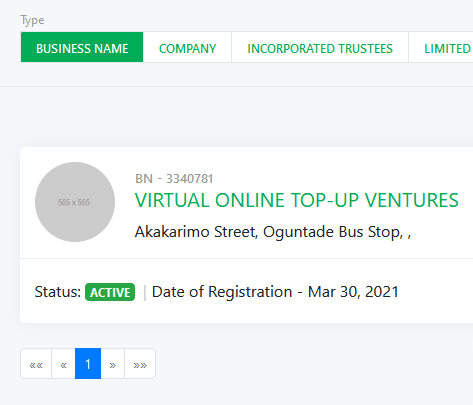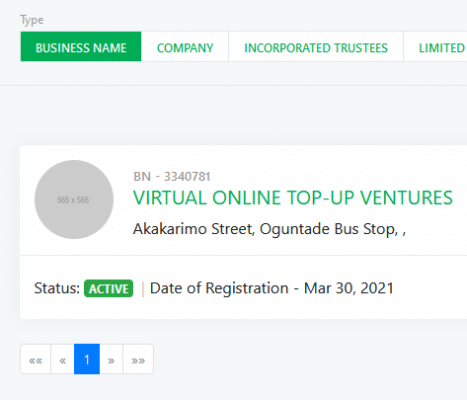 Conclusively, with the evidence of a CAC registration and document, that should alert you that the company is trustworthy and you should be able to do business with them without panic.
Nevertheless, the website also has an amazing feature that enables users to advertise and promote their brands on the portal to reach out to customers. It is not deniable VTU.com.ng is the one of the best online portals for recharge card printing in Nigeria
They are physically located at No.1, Airforce Road, Oguntade Bustop, Shasha, Lagos. with WhatsApp number
08181808888
2. Bestpinsng.com
Bestpinsng is an online platform dedicated to generating and printing recharge cards for all mobile networks in Nigeria. With Bestpinsng, you are able to print recharge card for PINs for different networks such as MTN, GLO, Airtel and 9mobile.
The website is one of the most effective and stress-free when it comes to the printing of airtime for bulk sales.
With Bestpins, you can get your recharge cards in 3 simple steps; signup and activate your account with just ₦5000., purchase pins, pint out pins and sell them.
You can generate and print recharge cards of denominations ₦100, ₦200, ₦400 (for only MTN) ₦500 and ₦1000.
Again, you can be able to print up to 40 recharge card pins on a single A4 paper which will help to save up paper for more pins. Your pins are accessible anytime, any day.
Lastly, they are physically located at No. 107, Hall 4, Benin City, Edo State. Email: support@bestpinsng.com
bestpinsng@gmail.com. Call: 09029836226
3. OneCard Nigeria