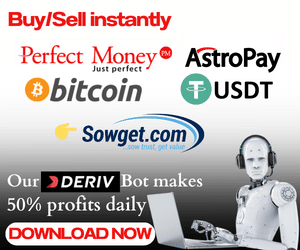 Looking at buying a new house in the city of Lagos? In this guide, you will discover the best real estate websites in Lagos.
Whether you're a buyer, seller, or simply interested in the real estate market in Lagos, these websites are here to provide you with a seamless and efficient experience.
These platforms offer a range of features to cater to your specific needs, from browsing listings to connecting with reputable agents.
So, let's dive in and discover the top real estate websites that can help you navigate the dynamic property landscape of Lagos with ease.
10 Best Real Estate Websites in Lagos
Here are ten popular real estate websites in Lagos, Nigeria, along with a brief description and their website addresses:
1. Property Pro
Property Pro is the leading realtor website in Lagos and in the country. The company offers a wide range of properties for sale and rent in Lagos. It provides detailed property listings, photos, and contact information for buyers, sellers, and agents.
PropertyPro.ng serves as a platform for realtor professionals to showcase their properties and connect with potential buyers or tenants.
This real estate website offers a user-friendly interface that allows users to search for properties based on their preferences, such as location, property type, price range, and amenities.
Website: propertypro.ng
2. Private Property Nigeria
Private Property Nigeria is second on our list of the best real estate agency in the country. This is a prominent online real estate marketplace that caters to buyers, sellers, and renters in Lagos.
It features a user-friendly interface, property search filters, and extensive property listings.
Private Property Nigeria has established itself as a trusted and reliable platform in the Nigerian real estate market, connecting property seekers with sellers and agents efficiently.
Website: privateproperty.com.ng
3. ToLet.com.ng
ToLet is one of the leading property websites in the country, specializing in residential and commercial properties for rent, sale, and lease.
It offers comprehensive search options and detailed property descriptions.
In addition to property listings, ToLet also provides resources and tools to assist property seekers and property owners.
Website: tolet.com.ng
4. Nigerian Property Centre
Nigerian Property Centre is another prominent online property listing platform that operates in Nigeria. It serves as a marketplace for buying, selling, and renting real estate properties across various locations in the country.
Nigerian Property Centre offers a wide range of property listings, including residential, commercial, and land properties.
Nigerian Property Centre caters to a diverse range of users, including individuals looking to buy or rent properties, property developers, real estate agents, and investors.
Website: nigerianpropertycentre.com
5. Property Lagos
This platform focuses on property listings in Lagos, featuring residential and commercial properties for sale and rent.
The agency website offers search filters, property alerts, and a user-friendly interface.
Property Lagos aims to connect property seekers with available properties and facilitate real estate transactions within the city of Lagos.
Website: Propertylagos.com
6. Hutbay
Hutbay is an exclusive digital platform focused on facilitating the exploration of real estate for homeowners, property buyers, sellers, renters, real estate experts, investors, and mortgage institutions.
Its primary objective is to enable people and organizations to discover and exchange crucial details about properties and the real estate market.
Hutbay is an online real estate marketplace that caters to property seekers and real estate professionals in Lagos. It features property listings, agent directories, and informative guides for buyers and sellers.
Website: hutbay.com
7. Estate Intel
Estate Intel provides comprehensive real estate information and data for Lagos and other Nigerian cities.
It offers market reports, property research, and analysis, making it valuable for investors and industry professionals.
Estate Intel serves as a valuable platform for industry professionals, investors, developers, and anyone interested in staying updated on the latest developments in the real estate market.
Website: estateintel.com
8. Jiji.ng
Jiji is a popular online marketplace that includes a dedicated section for real estate.
As a prominent platform in Nigeria, Jiji offers individuals and businesses the opportunity to buy, sell, and rent properties across the country.
With a user-friendly interface and advanced search functionality, Jiji provides a convenient and efficient way to explore a wide range of real estate listings.
Whether you're looking for a residential property, commercial space, or land for development, Jiji offers a diverse selection of options to suit different preferences and budgets.
Also, the website allows users to directly contact sellers and landlords, facilitating smooth and direct communication throughout the real estate transaction process.
Website: jiji.ng
9. NaijaHouses
NaijaHouses stands as a prominent property listing platform in Nigeria. They present a comprehensive range of property listings for sale, rent, and short-term occupancy.
Their platform serves as a convenient solution for Nigerian property seekers, offering seamless and efficient means to discover various property options across the country, including houses, lands, shops, office spaces, and other commercial properties.
Also, NaijaHouses provides an integrated platform that facilitates property sales to potential buyers, empowering users with the ability to effectively manage their property listings and track client leads.
Website: Naijahouses.com
10. CWLagos
CWLagos is driven by a singular mission: to assist you in discovering your ideal location, investing wisely, and cultivating wealth in Lagos, the largest city in Africa.
This venture commenced with a passionate group of individuals who share a deep affection for Lagos and perceive its real estate market as a global powerhouse.
Website: cwlagos.com
Where To Invest Real Estate in Lagos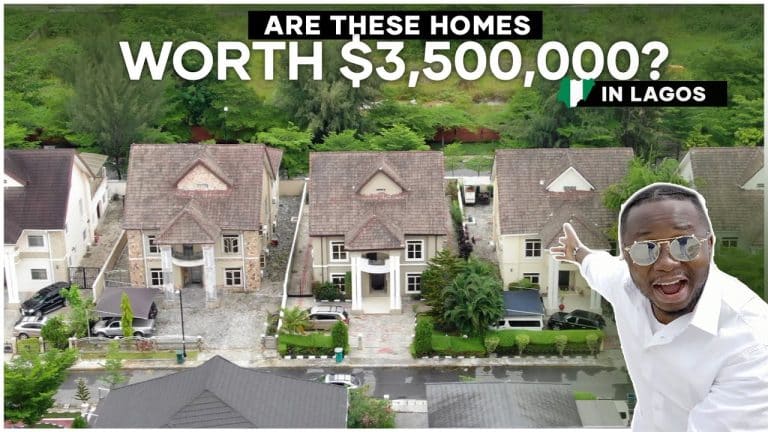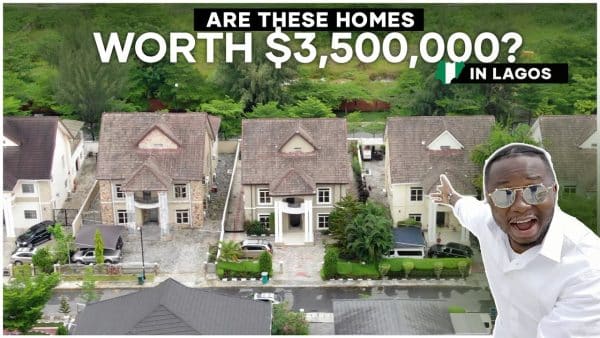 Below are the fastest developing areas in Lagos you can invest in real estate.
Ibeju-lekki
Epe
Sangotedo
Victoria Island
Ikoyi
Surulere
Lekki
Ikeja
Ajah
Yaba
Gbagada
Magodo
Ikorodu
Maryland
Agege
Read Also:
Best African Nations for Real Estate
Sites To Buy Electricity Token in Nigeria
How To Start Floor Tiles Business
Conclusion: Real Estate Websites in Nigeria
The realty industry in Lagos has witnessed significant growth, and with that, the emergence of various real estate websites that cater to the needs of buyers, sellers, and investors.
This article highlighted the top real estate websites in Lagos, showcasing their user-friendly interfaces, comprehensive property listings, and reliable information.
Whether you are looking for residential, commercial, or investment properties, these websites provide a convenient platform to explore available options and make informed decisions.
With the advancement of technology, these websites have revolutionized the way people engage with the real estate market in Lagos, making it easier than ever to navigate the dynamic landscape of property buying.
SEO Content Writer with over 4 years of experience in On-Page SEO which gained me an award for excellence.
This is my web space where I share helpful guides to help you earn money legitimately.
I register brands with CAC, create websites and offer Business Consultancy services. For business deals, contact me