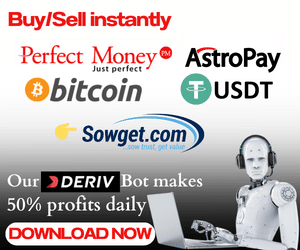 Today, let's discuss the best virtual card options for running Facebook ads in Nigeria. As online advertising continues to play a crucial role in promoting businesses, it's essential to find a reliable and convenient payment method for your ad campaigns.
In this article, we will explore the top virtual card providers in Nigeria. Whether you're an individual entrepreneur or a large-scale business, read on to discover the ideal virtual card solution for your Facebook adventures in Nigeria.
Best Virtual Card for Facebook Ads in Nigeria
When it comes to the best virtual card options for Facebook Ads in Nigeria, the following options stand out:
1. Virtual Cards for Advertising Payments from PSTNET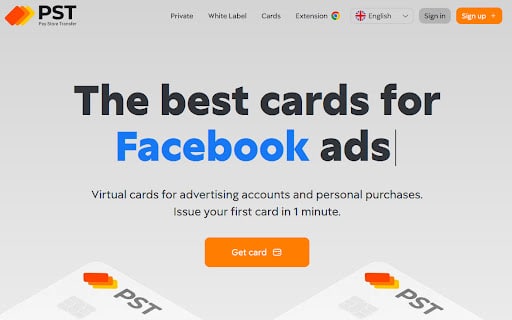 PSTNET is a payment system that allows you to issue the best virtual cards for Facebook Ads. The first card can be obtained without documentation. The cards are available in USD and EUR.
Service Advantages
Free cards (with certain spending conditions)
2% top-up commission
0% transaction fee
0% withdrawal fee from the card
0% fee for declined payments
0% fee for operations on blocked cards
You can fund the card with USDT TRC-20 and BTC cryptocurrencies, Visa and Mastercard cards, as well as through Swift and SEPA bank transfers. Withdrawals from the account are available. With US and European BINs (25+) and 3DS capability (codes sent to the personal dashboard or Telegram bot), the risk of payment rejection and blocking is almost negligible.
Especially for advertising teams, PSTNET offers the market's best PST Private program:
Up to 100 free cards for teams during testing
$1 for issuing additional cards
2% fee for card top-up
Teams have the option to work together, with access to Master Accounts that can manage team members, fund their accounts, and assign roles and limits. The system offers transparent reporting and data export features.
2. Barter by Flutterwave Virtual Dollar Card
We recommend Barter as the number one Virtual Card for your Facebook ads. This is a fast app which allows users to send and receive money instantly, both domestically and internationally.
Barter provides a digital wallet functionality, enabling users to fund their accounts using various methods such as bank accounts, bank cards, or mobile money accounts.
Once funds are available, users can create a virtual dollar card, which can be used for online payments on most websites.
However, there are some restrictions, such as the inability to use the card for cryptocurrency purchases, online trading, betting websites, or money transfer services.
Each virtual card costs $2 with a $1 monthly fee, and a minimum balance of $5 is required to create one. The card can be loaded with up to $10,000.
3. Chipper Cash
Chipper Cash is our second option for virtual cards for Facebook ads in Nigeria. The platform provides virtual dollar cards that allow users to make online international transactions.
The virtual card can be funded from the Chipper wallet, and the process is similar to using physical credit or debit cards. There is a maximum daily withdrawal limit of $1,000, with no total withdrawal limit.
Chippercash is a legitimate platform and offers convenient options for online transactions.
4. ALAT Virtual Dollar Card
ALAT is a digital-only brand operated by Wema Bank. ALAT offers a comprehensive banking package, including bank accounts, physical debit cards, savings, loans, and a virtual dollar card.
Users can fund their ALAT accounts and load their virtual cards directly from their naira balance, with a maximum load limit of $20,000.
It's important to note that this virtual card cannot be used on money transfer websites and is not compatible with 3D Secure authentication.
5. Wallets Africa Virtual Dollar Card
Wallets Africa is a Nigerian startup that provides a digital wallet solution. They offer both virtual and physical naira and dollar Visa cards issued by UBA (United Bank for Africa).
This versatility allows users to conduct online transactions in both naira and dollars, making it convenient for international travel.
However, there are associated fees, including a $1 monthly fee, a $0.75 fee on foreign transactions, and a 2% fee for loading the card from an external account.
6. CashBuddy
CashBuddy offers a virtual dollar card that enables payments on various platforms, including Apple Music, Facebook, Amazon, Instagram, and Skrill.
The virtual card can be used to make and receive payments in Africa. While there is a $3 fee for obtaining the virtual card, transactions using the card are free.
The maximum funding limit for the virtual card is $10,000, both on a daily and monthly basis.
7. Flip By FluidCoins
FluidCoins is a crypto payment platform that allows users to send and receive money conveniently. The Flip virtual dollar card, offered by FluidCoins, is supported by cryptocurrency and can be accessed through the Flip App.
The virtual card has a transaction limit of $1,500, providing users with a convenient way to make online payments.
8. Payday
Payday offers a virtual dollar card for making international purchases and online payments. Payday virtual dollar card users can open foreign accounts in US dollars, British pounds, and euros at no cost.
There are no specific funding or withdrawal limits associated with the Payday virtual card, providing users with flexibility and convenience.
9. Fundall
Fundall is a virtual dollar card provider in Nigeria that offers a dollar-denominated virtual card. Users can create a virtual dollar card through the Fundall app, and the first-time creation is free of charge.
Additionally, Fundall allows users to generate multiple virtual dollar cards for one-off payments in active transactions. The virtual card can be funded with as low as $5 (in naira equivalent), making it accessible to a wide range of users.
10. Bitsika Virtual Card
Bitsika is an app available in Nigeria and several French-speaking African countries. It allows users to send and receive money in multiple currencies, including naira, cedis, CFA francs, and cryptocurrencies like bitcoin.
Bitsika provides a virtual Visa debit card for spending the funds. However, it's important to note that this option comes with a high 8% fee.
11. Eversend Virtual Dollar Card
Here's some good news for Eversend users. They can now use the virtual card for Facebook ads. Users can fund their accounts using payment cards and then open a virtual dollar debit card for online payments.
The virtual card incurs a $1 creation fee and a $1 monthly fee. Additionally, a 2% currency conversion fee applies when charging the card.
FAQs on Virtual Cards for Facebook Ads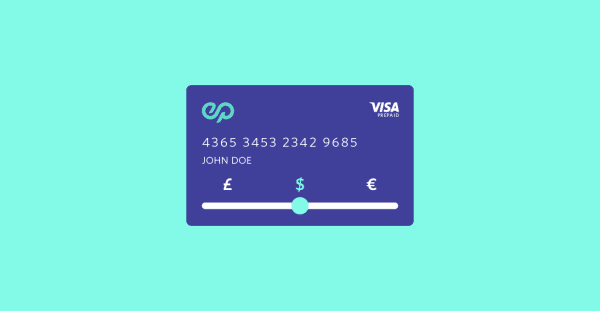 Here are answers to some recurring questions about the virtual card for Facebook advertising in Nigeria.
1. Does Facebook accept virtual Visa cards for advertising?
Yes, Facebook does accept virtual Visa cards for advertising payments. You can use a virtual Visa card to pay for your Facebook ads.
Are there any free virtual credit cards (VCC) available for Facebook ads?
It is unlikely to find free virtual credit cards specifically designed for Facebook ads. Virtual credit cards usually come with associated fees or require a linked bank account or funding source.
Can I use a Kuda card for Facebook ads?
A lot of users have always asked the question of whether they can use a Kuda virtual card for Facebook advertising. The answer is Yes. You can use the Kuda card for Facebook ads or any other Visa or MasterCard.
Can I use Capitalist virtual cards for Facebook advertising payments?
Capitalist is an online payment service that offers virtual cards. While virtual cards are generally accepted for Facebook advertising, it is advisable to check with capitalists directly to ensure their virtual cards are accepted for this specific purpose.
Are there virtual cards available specifically for advertising purposes?
Yes, there are virtual cards available that can be used for advertising purposes. These virtual cards function similarly to regular credit or debit cards and can be used to pay for Facebook ads or other advertising platforms.
Does Google Ads accept virtual cards for payments?
Yes, you can. Google accepts virtual card payments but keeps in mind there are some exceptions. It depends on the currency you use and the country where you pay from.
Conclusion: Best Virtual Card for Facebook Ads
There are many virtual card options available for you to choose from in Nigeria.
However, it is recommended that you opt for a virtual card service that offers seamless integration with Facebook Ads, robust security measures, and reliable customer support.
There are many advantages to choosing the right virtual card. So, get ready to reach new heights with the best virtual card for Facebook Advertising in Nigeria.
SEO Content Writer with over 4 years of experience in On-Page SEO which gained me an award for excellence.
This is my web space where I share helpful guides to help you earn money legitimately.
I register brands with CAC, create websites and offer Business Consultancy services. For business deals, contact me