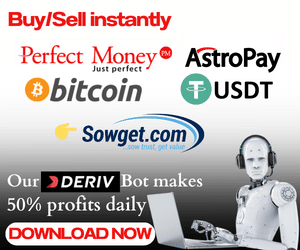 Event planners are one of the most sought-after people not just in Nigeria but all over the world. Maybe you have a birthday coming up, a lavish wedding, a crusade or a seminar that requires the services of an Event Planner. In this article, you will discover some of the top event planners in Lagos, Nigeria.
The event planning business is of the most luxurious businesses in the 21st century. Gone are the days when celebrants bring family members and friends to come and set up events. Nowadays, the evolvement of fashion and high-luxury living has made people patronize the services of event planners to give them a colourful and exquisite event.
People tend to invest more money in weddings, anniversaries birthdays, and all forms of celebration. If you have ever been to a wedding reception before, one thing that will leave astonish is how activities of the day are been done in a grand style starting from the hall, the chair, the placement of seats, invited guests and the cake as you may wish to include it.
These fashionable and colourful ways of doing events will not be possible without the professional services of event planners. It's unfortunate that event planners are not given the credit they deserve.
In summary, The Event Planner is responsible for coordinating all of the moving parts involved in ensuring events go smoothly, including choosing venues, catering services, and hiring performers, MC and even Cinematographers for cover. They plan and coordinate all the details before the event and handle day-of logistics.
Top Event Planners in Lagos

If you reside in Lagos, Abuja or anywhere in Nigeria and you have a big show coming up that requires the services of an event planner, we have selected some of the best event planners in Lagos that will give your event a memorable treat
1. M.E Events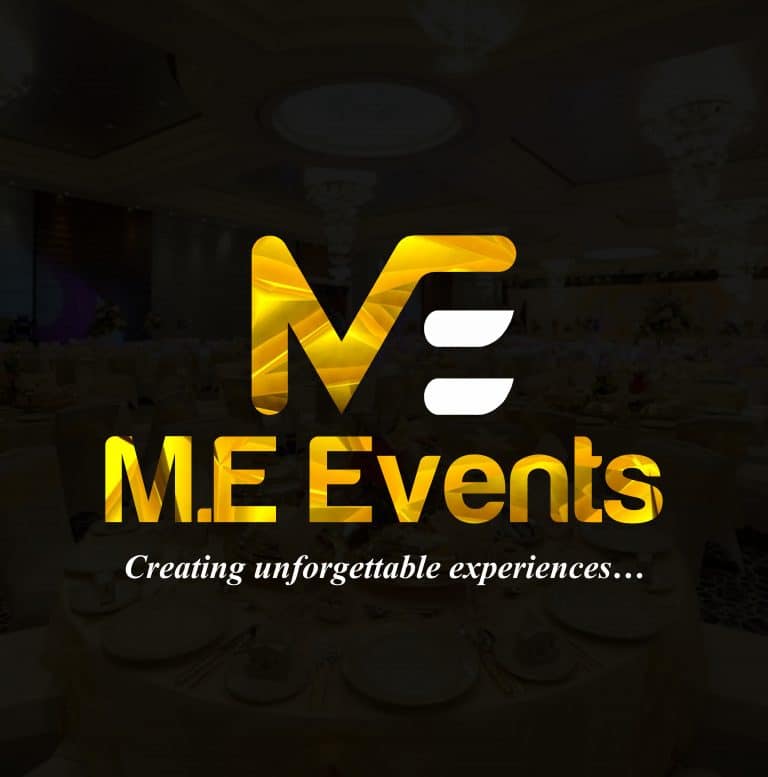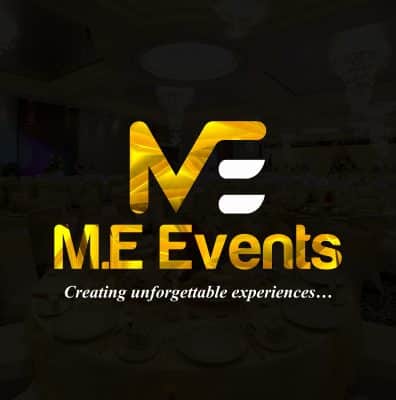 M.E Events is a well-renowned brand in Lagos with over 5 years in the event planning business. Over the years, the brand has been saddled with the responsibility of providing professional, classy and satisfying event planning services in the whole of Lagos State.
One major reason why people patronize M.E Events is its affordability and fully packed services. They are duly registered with the Corporate Affairs Commision (CAC) with BN. 3503421
The brand specializes in the following,
Wedding planning
Birthday planning
Anniversaries
Parties
Event management, coordination and consultancy
Be rest assured that when you hire M.E events to plan your event, other things like cakes, meals, Cinematographer, DJ and MC are handled by the brand. So you have nothing else to worry about.
M.E Events Contact Details
The promising event planning brand is located at No. 15 Kayode Alabi Street, Ogba, Lagos. Clients can always walk into their offices.
You can call them via 09032243486
Email: Planwithmeevents96@gmail.om
Alternatively, You can WhatsApp M.E Events below


If you are a Lagosian looking for that one event planner that will give your event a memorable experience, then reach out to M.E Events
2. Carrissa Events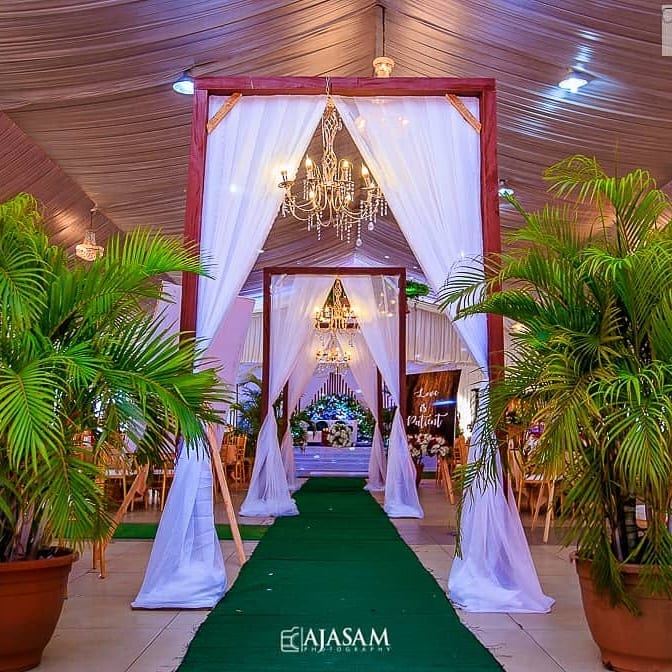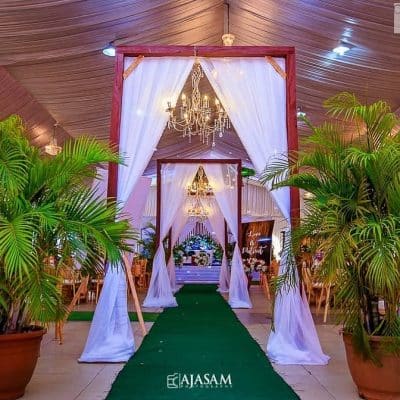 The Carrissa Events planning brand is one of the biggest brands not just in Lagos but the whole of west Africa. Owned by a Lady, the brand over the years has been in the spotlight of luxury events with a good customer review and brand reputation.
The brand specializes in the following
Event coordination and planning
Personal shopping/souvenirs
Vendor management. et..
Distance is not a barrier when you call on the services of Carrissa Events as they don't just deliver nationwide but you also get value for your money.

Carrissa Events Contact Details
The big event planning brand can always be contacted 24/7 via the following
Email: Carrissaevents@gmail.com
Calls: 08023546395, 08033207135
Instagram @ carrissaevents
For instant chat, WhatsApp Carrissa Events


3. WjEvents and Hostesses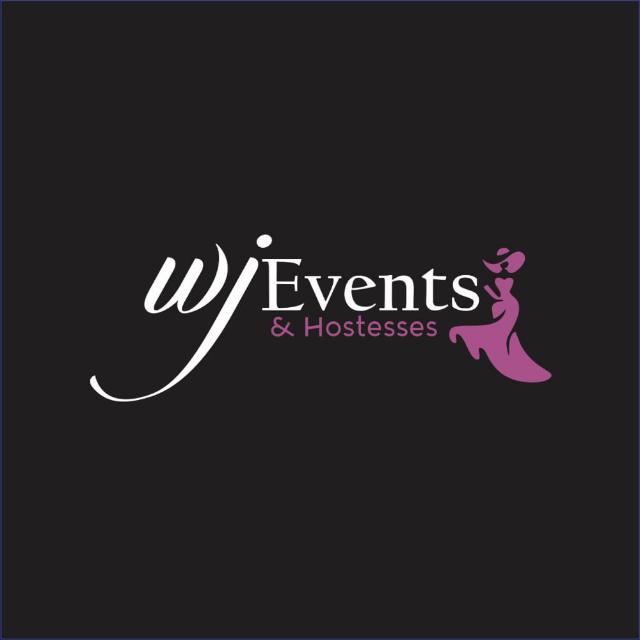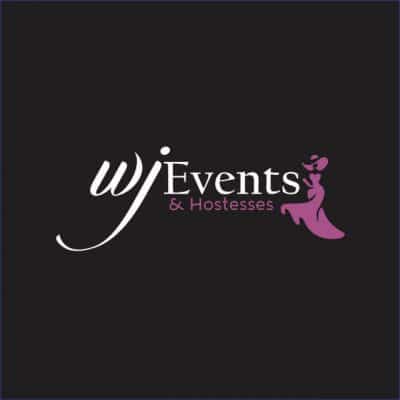 WJEvents and Hostesses is one of the best wedding event planners in Nigeria. A wedding will lack a taste of orderliness if not properly handled.
At WJEents and Hostesses, you will get nothing but value for your money while you sit back and enjoy the beauty of your event as it is professionally organised by WJevents.
The brand specializes in the following services;
Event planning
Event coordination
Provision of hot, beautiful and hardworking ushers
Event Hostesses
Management
Agile Bouncers for safety
Event vendors sourcing and many more.
One other exciting thing about this company is that they have Hostessess available not just in Lagos but in other cities like Ibadan, Osogbo and Abeokuta.
As a show of legitimacy and professionalism, the brand is duly registered with CAC: WJ Events & Hostesses with RC. 3714209
Email them @ Mhizweenah@gmil.com
Calls can be made via 09034801556
For instant chat, WhatsApp WJ Events & Hostesses


How Much Do Event Planners Charge in Nigeria?
The cost of hiring an event planner to give you a beautifying event depends on so many factors. The first and most important thing here is the budget of the celebrant or host. The budget will determine other factors such as event planner company size, event goal, event scope, size of the event and location
Most event planning companies (like the ones mentioned above) usually have an RFP (request for proposals). From there, it helps the planners work intelligently in determining the must-haves and the nice-to-haves.
Other factors on the event planners' side include
Event decorator
Lightning
Event cake
Food and drinks
Event hall
Photography & Videography
The DJ
The MC
Speakers
Security
Transportation
Years of experience the planners
Types of events planned previously
Relationships with vendors
So looking at the price, a range between 3.5 million to 5 million can be considered lowkey, while 5 to 10 million could be considered middle budget. Then 10 million to 100 million above could be considered a luxury
Read Also:
Cost to Import Car From Dubai to Nigeria
Daikin Airconditioning Distributors in Nigeria
Conclusion: Top Event Planners in Lagos
Conclusively, Event planning is one of the most exciting, fun, and rewarding experiences, where you may use your innovative new ideas to bring the visions to life. Launching product parties, conferences, and trade shows, you may work with vendors, and clients and often interact with guests or celebrities.
If you are looking for event planners around Lagos, then consider M.E Events, Carrissa Events and WJEvents and Hostesses
SEO Content Writer with over 4 years of experience in On-Page SEO which gained me an award for excellence.
This is my web space where I share helpful guides to help you earn money legitimately.
I register brands with CAC, create websites and offer Business Consultancy services. For business deals, contact me