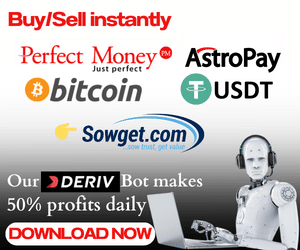 Do you want to know how to start a floor tiles business in Nigeria? Are you interested in venturing into the tile installation business in the country?
Starting your own tiles business can be a rewarding and profitable endeavour. This article will guide you through the essential steps and considerations to help you embark on your journey towards establishing a successful tiles venture in Nigeria.
From acquiring the necessary skills to marketing your services, we'll provide you with valuable insights to get you started on the right path.
Tiles Business Overwiew
A tile business specializes in providing professional tile importation, sales, distribution and even installation services for residential, commercial, and industrial properties. The business focuses on transforming spaces by expertly selling and in some cases installing various types of tiles.
The tiles-selling business offers a range of services to meet customer needs. This includes assessing the project requirements, providing consultation and design recommendations, preparing the surface for tile installation, precise tile cutting and layout, applying adhesives and grout, and ensuring a flawless finish.
The business may also offer additional services such as tile repair, replacement, and maintenance.
How to Start a Floor Tiles Business in Nigeria
Starting a tile distributor business in Nigeria requires careful planning and preparation. Here are the detailed and simple steps to help you get started.
1. Conduct Market Research
To start a floor tiles business in Nigeria requires significant capital investment, and it's crucial to approach the venture seriously.
The rise of the real estate industry calls for a mass supply of tiles for homes and business centres. Nowadays, a house is incomplete without well-furnished and quality tiles on a fix.
As a tile seller, you need to have a nose for updates.  Conduct thorough market research to gain insights into the real estate (building) industry. A market survey will help you identify your target customers and develop effective strategies to sell your tile products.
Additionally, it will assess the profitability of your chosen location in Nigeria. While the benefits of a market survey may not be immediately apparent, they will become evident as your business progresses.
2. Develop a Business Plan
Creating a comprehensive business plan is crucial for any business, particularly when launching in Nigeria. A well-structured business plan offers numerous advantages, and having one significantly reduces the likelihood of failure.
A solid business plan acts as a roadmap to success, providing guidance and helping you avoid costly mistakes.
For your tile business, it's essential to have a business plan, especially considering the substantial capital investment involved. A properly executed business plan will make your tile business resilient to losses in Nigeria.
You can also reach out to real estate developers and strike a deal with them to be the bulk supplier of tiles for whatever type of building they could be setting up.
3. Determine Your Estimated Capital
To ensure smooth operations in your tile business, you need capital for various purposes. This capital will be allocated to purchasing your initial tile inventory, covering transportation costs, and securing a suitable shop location.
As mentioned earlier, starting a tile business in Nigeria typically requires a minimum investment of ₦5 million.
However, having more capital is advantageous as it allows you to purchase a larger quantity of products and secure a more spacious shop.
4. Find a Tiles Supplier
You can run a tile business either as a wholesaler or as a retailer. As a wholesaler, you can import tiles from abroad and sell them to the local market in Nigeria.
On the other hand, you can start as a retailer and sell in smaller quantities to the market.
The success of your tiles business greatly depends on the quality of the products you sell. Selling high-quality tiles ensures that customers will return to your shop while selling substandard tiles will result in one-time customers.
Therefore, it is crucial to locate a reliable tiles supplier who can consistently provide you with top-notch products.
As your business grows, you may even consider importing tiles directly. Look for these suppliers in the market and establish a strong business relationship with them.
5. Rent a Store or Shop
The location and available space for your business play a significant role in its management. Some tile businesses opt for a store where they store their bulk inventory and rent a separate shop nearby to display samples.
Others choose a spacious shop that can accommodate all their products. Depending on your resources, you can either rent a large shop or a store with a showroom near a busy road.
6. Register Your Tile Business

To operate a legitimate business in Nigeria, it is necessary to register your company as an entity with the Corporate Affairs Commission (CAC) and the Federal Inland Revenue Service (FIRS).
This process involves providing your business name, address, business type, and other relevant information.
The registration typically takes between two weeks to a month, and you will need to contact a CAC professional for your registration
7. Marketing
Here is another important point which is selling out your tiles. It is crucial to inform your family and friends about your tile business to establish your initial customer base for tile sales.
Their word-of-mouth recommendations can attract potential buyers. Treat your first customers as valuable and offer them competitive prices.
Profitability of Tiles Business in Nigeria
There are various opportunities to generate profits in the tile business in Nigeria. Selling your products to real estate developers and professional tilers can be lucrative.
Compose persuasive proposals for real estate companies, highlighting the benefits they can gain from partnering with your business.
Types of Tiles in Nigeria
Below are various tile types available in the market.
Ceramic tiles
Goodwill tiles
Granite tiles
Vitrified tiles
Porcelain tiles
Mosaic tiles
Bathroom tiles
Outside wall tiles
Bathroom tiles
Kitchen tiles
Toilet tiles
How Many 40×40 Tiles Are in a Box in Nigeria?
A carton of tiles costs between ₦2,000 to ₦12,000 depending on the tile, a carton of tile contains 17 pieces for 30 x 30, 12 pieces for 40 x 40, and 4 pieces for 60 x 60. The cost of one tile still falls within the range listed in above as per the type of tile.
Capital Needed to Start Tiles Business
The cost of starting a tile business in Nigeria has significantly increased for various reasons. One of the primary causes is inflation resulting from foreign exchange fluctuations, which impact the cost of imported materials.
Additionally, the expenses related to importation and the cost of rent contribute to the overall increase. The required capital for starting a tile business depends on whether one intends to operate as a wholesaler or retailer.
In Nigeria, a minimum capital of ₦5,000,000 is typically needed to establish a tiles business.
Summary of How to Start Tiles Business in Nigeria
Starting a tile business in Nigeria requires careful planning and strategic execution. This article on how to a successful business in the tile industry in Nigeria, emphasizes several key steps to follow.
The first step is conducting thorough market research to identify target customers and assess the competition.
Next, aspiring entrepreneurs should obtain the necessary licenses and permits, as well as acquire the essential tools and equipment for tile installation.
Building a strong network of suppliers and contractors is crucial, as is creating a comprehensive business plan and budget.
Lastly, marketing efforts should be employed to promote the business and attract potential clients. By following these steps, you can lay a solid foundation for a successful tile marketing business in Nigeria.
SEO Content Writer with over 4 years of experience in On-Page SEO which gained me an award for excellence.
This is my web space where I share helpful guides to help you earn money legitimately.
I register brands with CAC, create websites and offer Business Consultancy services. For business deals, contact me