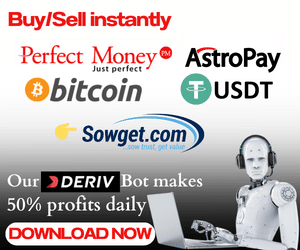 In this comprehensive Designrr review, I aim to provide you with a complete understanding of this software to assist you in making an informed purchasing decision. We will discuss the features, benefits, pricing, and pros and cons of this software.
Let's commence by providing a concise introduction to Designrr
What is Designrr?
Designrr is a software solution that empowers users to craft professional-quality ebooks, reports, and various document types by utilizing web content, PDFs, and other sources. It boasts an array of features and formatting capabilities designed to streamline the creation of high-quality documents efficiently.
With Designrr, you can effortlessly import web content or upload existing PDFs and documents, subsequently editing and formatting the content to produce a distinctive document.
The software offers an impressive selection of design and formatting tools, including the ability to seamlessly integrate images and videos, customize document layouts, and incorporate interactive elements like quizzes and surveys.
Furthermore, it provides seamless integration with various platforms such as Google Drive, Dropbox, and Evernote, facilitating collaborative efforts among team members working on the same document.
Once your document is ready, Designrr offers convenient export options, allowing you to save it as a PDF or EPUB file, or directly publish it on platforms such as Amazon Kindle and iBooks.
Overview of Designrr EBook Creation Software
In my assessment, Designrr stands out as the premier eBook creation tool available online. Its distinction arises from its user-friendly interface, unique features that differentiate it from competitors, and budget-friendly pricing plans.
While Designrr doesn't offer a free plan, it does provide a free trial and a one-time payment option.
With Designrr, you have a robust and accessible tool at your disposal for crafting impressive digital documents with ease.
How Does Designrr Work?
In this section, I will provide you with a step-by-step tutorial on how to use Designrr. If you wish to follow along with this guide, please start by creating an account and logging into your Designrr dashboard.
Creating and Publishing an eBook with Designrr is a Breeze in Just Four Simple Steps:
Step 1: Choose Your Content Source
Begin by selecting your content source. Designrr allows you to import content from various sources, including:
Blog URL
YouTube
Podcast
PDF
Word file
Google Doc
Facebook page and group
Simply enter the URL of the article or content you want to import and click "Fetch." You can even import content from multiple URLs. Once you've done this, click "Next" to proceed to the next stage.
Step 2: Choose a Template
Designrr offers a wide selection of pre-made templates across numerous categories, such as blogging, advertising, beauty, digital marketing, career, health and wellness, hobbies & businesses, education, e-commerce, insurance, self-development, and many more.
Pick a template that suits your needs and select a page size. You can preview each template in both web and PDF versions to determine which one best aligns with your vision.
Remember, you can always customize your chosen template in the Designrr editor later on, allowing you to make any desired modifications.
Step 3: Customize Your Content
The Designrr editor provides an array of customization options to help you create visually appealing eBooks and lead magnets.
Here's what you can do within the customization template:
Add a Back Page, a New Page, and a Cover Page.
Insert a Table of Contents.
Include a Call to Action (CTA).
Add images or videos.
Create layouts with multiple columns (e.g., 2 columns, 3 columns, or 4 columns).
Integrate content from your Facebook page.
Incorporate various shapes like circles, triangles, stars, and arrows.
Make comprehensive template modifications.
Enable Auto-Save.
Add page numbers, headers, footers, and other formatting elements.
Step 4: Publish Your Book
Once your content is ready, Designrr provides numerous export options, making it easy to share your eBook with the world.
You can export your finished content in the following formats:
HTML
PDF
Kindle
iBooks (epub)
You can utilize your eBook to:
Build your email list as a lead magnet.
Publish it on the Apple bookstore.
Sell it on platforms like Amazon KDP or Sellfy.
Embed it on your blog.
Directly embed your video or audio script on your website.
Include show notes on your blog.
With Designrr, the process of creating and publishing eBooks becomes a straightforward endeavour, offering you the tools and flexibility to bring your content to life.
Features of Designrr
Ebook and PDF Creation: Designrr empowers users to generate ebooks and PDF documents effortlessly, drawing content from diverse sources such as websites, Word documents, and existing PDFs. You have full control over the aesthetics, allowing customization of layouts, fonts, and colour schemes.
Lead Magnet Generation: It serves as a valuable tool for crafting lead magnets like checklists, worksheets, and quizzes, enabling users to entice potential customers into providing their email addresses in exchange for these resources.
Template Library: Designrr boasts an extensive repository of pre-designed templates spanning various categories, providing an ideal starting point aligned with your project's theme or purpose.
Auto-Save: The auto-save functionality ensures continuous preservation of your work, guarding against data loss due to unexpected interruptions.
Automatic Formatting: Designrr automatically formats your content, guaranteeing a professional and consistent appearance across all devices and platforms.
Export Options: Completed documents can be exported in diverse formats, including PDF, HTML, Kindle, and iBooks (epub), simplifying the sharing and publishing process on different platforms.
Embedding: Users can effortlessly embed their finished documents on websites or blogs, ensuring easy access for their online audience.
Show Notes: For podcasters, Designrr offers the ability to incorporate show notes alongside their audio content, enriching the listening experience for their audience.
Table of Contents: Designrr provides the option to generate a table of contents automatically, enhancing navigation and structuring lengthy documents seamlessly.
Page Numbering and Headers/Footers: Users have the capability to insert page numbers, headers, and footers into their documents, ensuring a polished and organized presentation.
Video Transcription: This feature facilitates the transcription of audio from videos into text, enabling the creation of written transcripts, captions, and subtitles for the videos.
Drag-and-Drop Editor: Designrr includes a user-friendly drag-and-drop editor, simplifying the creation and customization of content layouts and designs.
Import from Various Sources: Content can be imported from an array of sources, including websites, PDFs, and Word documents. Designrr automatically converts this content into professionally styled ebooks or reports.
Designrr Competitors
Designrr faces competition from various rivals, and one of the most prominent among them is Canva and Sqribble. In this section, we will do a quick Designrr vs Canva comparison. We will also compare it with another competitor called Sqribble.
Designrr vs. Canva
Both Canva and Designrr are capable of ebook creation, each possessing its own set of strengths and weaknesses in this domain.
Here's a comparison between the two for ebook production:
Ease of Use: Both Canva and Designrr prioritize user-friendliness, offering intuitive drag-and-drop editors and an extensive array of templates and design elements. However, Designrr excels in the realm of ebook creation, as it is purpose-built for this specific task. Consequently, Designrr holds an edge in terms of ease of use due to its specialized features tailored for ebook creation.
Customization Options: Both platforms provide a wide range of customization tools for crafting ebooks, including the incorporation of images, graphics, and customized page backgrounds. Nonetheless, Designrr takes the lead in terms of advanced text formatting and styling options, as well as the ability to insert a table of contents and hyperlinks.
Pricing: Canva offers a free plan alongside its paid subscription options, with paid plans starting at $9.95 per month when billed annually. Conversely, Designrr does not provide a free plan but offers a paid plan at a one-time fee of $27.
Furthermore, Designrr's paid plans grant users the ability to create an unlimited number of documents, while Canva's paid plans come with limitations on the number of documents that can be generated.
In summary, while both Canva and Designrr are formidable contenders, Designrr gains an advantage in terms of specialized ebook creation capabilities, advanced text formatting, and its unique pricing structure, making it a compelling choice for those primarily focused on ebook production.
Designrr vs. Sqribble
Designrr
Content Import: Designrr allows users to import content from various sources, including URLs, PDFs, Word documents, and more.
Customization: It offers a wide range of customization options for designing eBooks, including advanced formatting and styling for text.
Templates: Designrr provides a variety of pre-designed templates and specialized features for eBook creation.
Pricing: Designrr offers a one-time payment plan of $27 and doesn't have a free option.
Sqribble:
Content Import: Sqribble allows content import from various sources, such as Word documents, blog posts, and more.
Customization: It offers customization features but may have limitations compared to Designrr.
Templates: Sqribble also provides a library of templates for eBook design.
Pricing: Sqribble has different pricing tiers, including a one-time fee option and a subscription plan, with prices varying based on features.
In Summary: Both Designrr and Sqribble offer content import, customization, and templates for eBook creation. However, Designrr is known for advanced text formatting, while Sqribble offers more flexible ways to earn money online. Your choice may depend on your specific needs and preferences for eBook creation.
Benefits of Designrr eBook Creation Software
1. No Graphic Design Skills Required
Crafting an attractive eBook often demands graphic design expertise, which not everyone possesses.
Designrr's built-in templates and intuitive editor contain elements that can transform your text into beautifully designed, professional eBooks.
The editor encompasses a range of components, including cover pages, table of contents, CTAs, columns, column layouts, page numbers, headers & footers, and more, ensuring your eBook's visual appeal without the need for graphic design skills.
2. Promote Affiliate Links
If you are an affiliate marketer who intends to earn affiliate commissions without a website, you can use a software like Designrr to create content and promote your links within the content.
3. Repurpose Existing Content
The task of creating an eBook from scratch can be daunting. Fortunately, Designrr provides pre-built templates that simplify the process of converting your existing content, such as blog articles, into polished eBooks and PDFs.
This approach allows you to avoid the challenges of content creation from scratch, eliminating the need for content writers or extensive manual content input.
Designrr equips you with all the necessary tools to produce exceptional digital assets effortlessly.
4. User-Friendly Interface
Designrr boasts a remarkably user-friendly interface that facilitates the creation of professional output by importing blog articles, PDFs, or Facebook posts.
The Designrr editor empowers you to effortlessly modify every aspect of your eBook, ensuring a smooth editing experience.
As you become familiar with the interface, editing becomes a breeze, and the inclusion of copyright-free stock photos from the software further enhances the overall look of your eBook.
Designrr Pricing
Designrr offers a complimentary trial period along with four paid subscription options: Standard, Pro, Premium, and Business plans.
The Standard plan is available for a monthly fee of $29, the Pro plan is priced at $39 per month, the Premium plan costs $49 monthly, and the Business plan is available for $99 per month.
Pros & Cons
Pros:
Versatile Content Import: Easily add content from various sources, including URLs, Facebook posts, existing PDFs, YouTube videos, MS Word documents, and more.
Multiple Download Formats: Download your eBooks in several formats, such as PDF, ePub, and Kindle, ensuring compatibility with different devices and platforms.
User-Friendly Interface: Enjoy a user-friendly interface that simplifies the content creation process.
Drag & Drop Visual Editors: Utilize intuitive drag-and-drop visual editors for effortless design and customization.
Ready-Made Templates: Access a wealth of ready-made templates, saving you time and effort in the design process.
Quick Customization Tools: Benefit from tools that enable swift customization, making it easy to tailor your eBooks to your specific needs.
Impressive Flipbooks: Create visually captivating flipbooks that engage your readers.
Royalty-Free Images: Access a library of royalty-free images to enhance your eBook's visuals.
Unlimited eBook Creation: Enjoy the flexibility to create an unlimited number of eBooks to suit your content needs.
Cons:
Lack of Multi-Select Option: The editor lacks a multi-select option, which may affect efficiency when making bulk edits.
No Free Plan: Designrr does not offer a free plan, requiring users to invest in one of the paid subscription options.
Conclusion
Designrr stands out as one of the best tools for creating eBook content and seamlessly transforming pre-existing materials, including blog posts, YouTube videos, podcasts, and Facebook pages, into professional eBooks.
This remarkable tool also distinguishes itself with an array of advanced features that are exclusive to its platform.
SEO Content Writer with over 4 years of experience in On-Page SEO which gained me an award for excellence.
This is my web space where I share helpful guides to help you earn money legitimately.
I register brands with CAC, create websites and offer Business Consultancy services. For business deals, contact me