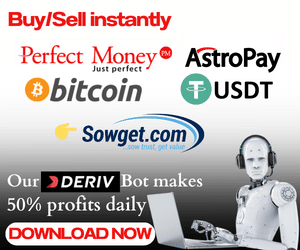 Are you looking for the best platform in Nigeria to accept payments for your goods or services online? This article will give you a detailed analysis of Selar vs PayStack, the two websites that fully enable Nigerians to sell products and accept payments online both domestically and abroad.
Here's a quick tip: Use Selar.co if you don't have a website or do, but don't want to worry about creating a store, sending follow-up messages, automating responses, hosting large files (like video courses), or wanting to easily display your price in different currencies.
Use PayStack if all you need is a way to accept payments in dollars or naira, and you'll handle the rest of the product fulfilment for the customer.
However, If all you want is a payment gateway, avoid Selar because the charges are lower and you have complete control over what happens before and after the sale.
Selar Vs Paystack (Similarities)
These two platforms share some similarities even though they have some differences. The following are some similarities between Selar and Paystack:
In case you're unaware, Selar is a kind of free online store where you can host your digital goods like ebooks and courses. Once customers pay, you can grant them access to the goods you've uploaded without having to have a website.
PayStack, on the other hand, is solely a payment gateway. Without sending customers to another website, you can accept payments by integrating the payment gateway into your website.
Features Between Selar Vs Paystack
Simply put, this is a quick summary. Depending on your goals or the nature of your business, you must carefully consider which to use. But this post will help you decide which is the best.
1. Ease of Use and Setup
The process of opening a store on Selar is very simple. You simply need to go to Selar.co, click on start selling, enter your email to create an account, complete the store details, upload a product, and they will provide a special link for each product.
When customers use your link to make a purchase, you will receive that the account has been settled.  All you need is a mobile phone with an internet connection.
However, establishing PayStack's payment gateway requires a little more work.  Since you must integrate it on your website, you must copy a code from your PayStack and paste it there.
However, if you use their plugin and have a WordPress site, it is much simpler. You'll require a laptop.
2. Pricing
There is no cost to set up Selar or PayStack.  Only after the sale has been completed will you be charged a percentage of any sales you make.
Selar charges you 4% + 50 Naira for any Naira sales you make, 6% + 50 Naira for sales in other African currencies, and 10% + 50 Naira for sales in other non-African currencies.
PayStack charges 1.5% + N100 for payments made in Naira above N2500 (they waive the N100 for payments made below N2,500) and 3.9% + N100 for payments made in dollars.
3. Currencies
Selar enables you to quickly display the prices of your products in various currencies. Actually, there are about ten different currencies, ranging from US dollars to British pounds to South African rands to Ghana cedes to Ugandan shillings, and so forth.
In fact, if you do not specify a price in another currency, they will automatically convert your Naira input to that currency's equivalent for you if the customer wishes to pay in a different one.
You can only easily display your price with PayStack in naira. The second option is in dollars, but to use it, you must open a domestic account with Zenith Bank, which costs $1,000.
Unlike Selar, which converts your payment to Naira for you automatically, the payment you receive will also be settled to your account in dollars.
With PayStack, you can accept payments from anyone in the world using any currency, with the caveat that their view of your price will be that it is in Naira.
Therefore, when a customer from the US wants to make a payment, they will see N5,000 instead of $10 because the money will be taken out of their first-dollar account and settled to you in Naira.
This is somewhat of a limitation because I once had a foreign customer who refused to purchase anything from me because my currency was showing Naira, which he found odd.
4. Security
When handling payments and payouts, Selar and PayStack are both completely secure. Due to their partnerships with Stripe and PayPal, even international payments are simple and straightforward.
If you host your products on your website and your website is hacked, PayStack security may be compromised. As a result, even after payment, customers won't receive their purchases.
Similar problems occurred with Selar in November 2021; they experienced some problems and all product files and images vanished. They had to be re-uploaded by merchants.  These strange mistakes are a part of running a business.
However, both Selar.co and PayStack are completely safe overall, especially when it comes to your money. Selar is not a rip-off. It is authentic. Likewise, PayStack is not a fraud.
5. Customer Service
Selar offers excellent customer service via the website's chat feature. Customer service for PayStack is appalling (on Zendesk and via email). They DO NOT reply to messages, at least for all the times some of those who have experienced these occurrence claims.
When you want to create a Zenith Domiciliary Account, PayStack claims on their website that if you message them, they will help you contact the Zenith Bank branch so they will not ask you for the $1,000 requirement.
6. Implementation
Due to PayStack's integration feature, customers who have been directed to your sales page can easily complete their transactions there.
While this is simpler and more professional for any business, with Selar you must direct them to Selar's website and then after payment, direct them back to your site.
This hurts sales because we want buyers to have as little difficulty making purchases as possible as sellers. Making Selar your sales page is quite limiting as you can't customise it as you want except if you are on a Pro plan.
Additionally, you are unable to change the success message that is sent to buyers after payment, such as After a sale, I wanted to email the customers with links to some resources, but Selar does not let you edit the message that is sent. On the other hand, PayStack offers this feature..
7. Payouts
Within 24 hours of receiving the payment, PayStack and Selar both settle payouts to your bank. Foreign currency payments made through Selar can take anywhere from 4 to 10 days, depending on the currency. Due to the lack of comparable currencies, we are unable to declare PayStack the winner.
8. Hosting
You can host your digital products on Selar.co and PayStack Storefront, respectively, on their websites. If we are just looking at just hosting, they will have a draw, but Selar has additional features that make the experience more than just hosting but a full-fledged e-commerce store.
The Selar marketplace, a general dump where even those who don't know you can easily find your products, was just recently launched.
Then there is Selar Affiliates, where you can pay affiliates commissions for promoting your goods without your involvement. You can set unique commissions for various affiliate marketers with Selar Affiliate, which is reliable and easy to use.
9. Following up
Selar also has an amazing feature that sends an automatic follow-up message to buyers who attempted but did not complete payments, making them the best for hosting. They will also send you the buyer's contact information so that you can reach out to them manually. PayStack does not provide this functionality.
10. Refunds
Despite how much this digital company would like to increase sales, they are mindful of the fact that they are only true in business when customers are happy.
When customers feel they don't like your product, you can ensure their satisfaction by giving them a refund.
This is possible with PayStack. You can refund a customer's money if they request a refund with just a few clicks from your PayStack dashboard, but Selar does not have that feature.
11. Small and Big payments
No matter what you sell, Selar will charge a fixed rate, but PayStack will take less of a cut if your payment is less than N2,500. Given that their rates are already lower than those of PayStack, this is astounding.
For instance, if you price your ebook at N2,000, PayStack will pay you N1,962 instead of Selar's N1,870.
On the other hand, PayStack charges are capped at N2,000 if you sell a very costly product, let's say one worth N500k.
They, therefore, charge you N2,000 rather than 12,600. On the other hand, Selar will continue to charge their standard N20,050.
12. Mode of payments
PayStack offers a lot of payment options to buyers. They can use cards, USSD, bank transfers, Apple pay, etc., with no difference in the amount received by you the seller. With Selar on the other hand, buyers can only pay with their cards.
Conclusion: Selar vs Paystack
Conclusively, Selar and Paystack are two great platforms that have been of great benefit to digital marketers and entrepreneurs in the digital space.
SEO Content Writer with over 4 years of experience in On-Page SEO which gained me an award for excellence.
This is my web space where I share helpful guides to help you earn money legitimately.
I register brands with CAC, create websites and offer Business Consultancy services. For business deals, contact me