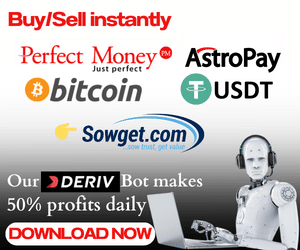 In this exciting and well-developed piece, you'll find all the information you need about the best affiliate programs in Pakistan in 2023. Let's define a few terms first before we get started.
What is An Affiliate Program?
An affiliate program is a computerized electronic program that involves a Web advertiser and webmasters who have been recruited. As affiliates, webmasters place the company's advertisements on their individually owned websites.
Affiliate links are advertisements in affiliate programs that are linked to company websites. Affiliates must typically apply for affiliate programs in niches, though the majority of affiliate programs are free to join.
When an online visitor clicks on the affiliate link, the visitor is redirected to the advertiser's website, and if the customer/visitor makes a purchase, the affiliate is paid a commission.
Affiliates use their affiliate programs to select which banners or ads to show on their websites.  Based on their individual calculations of which company ads their website visitors are most likely to be interested in, they have made this choice.
They will also accept affiliate programs based on which merchants have the best commission structures, even though these structures are typically not thought of as being very lucrative or high-paying.
The two types of affiliate programs that are most popular are pay-per-lead and pay-per-sale.  The least expensive online advertising strategy for generating traffic to a website is thought to be affiliate marketing.
Unlike pay-per-view or pay-per-click, affiliate programs pay based on performance.
Circle of Affiliate Marketing
There are four parties involved in the process of affiliate marketing or programs.
The first is the affiliate marketer or the product's promoter.
The owner of the product, whether they are the seller, manufacturer, or both, comes in second.
The network, which can refer to a website or affiliate program, is the third.
The final component is the buyer of the good or the customer.
Now let's move on to the best affiliate programs in Pakistan 2022, which are quite good because they pay more commission than other programs.
With an estimated value of over $10 billion, the affiliate program sector is a multi-billion dollar one. You can join and earn money from home thanks to the numerous websites that have launched affiliate programs both in Pakistan and around the world.
Although there are numerous programs available, I'll list 7 of my favourites.
This article is a complete guide for you if you are a beginner and are considering beginning an affiliate program and marketing. After reading it, you won't be a beginner. So be sure to read on and don't skip.
Best Affiliate Programs in Pakistan 2023
If you dwell in Pakistan, you can look up to these top affiliate programs with good commissions. Below are some of the top-rated affiliate programs that will pay you real money in Pakistan.
1. Amazon
In the world of eCommerce, only Amazon is king. Everyone is aware that it is a large American technology company with a primary focus on online retail. Selling electronic goods like DVDs, CDs, games, VHS tapes, video, food, jewellery, toys, books, e-books, furniture, and streaming MP3 services is where Amazon excels.
Pakistan was not a part of the Amazon sellers' list for a very long time. Despite the fact that you cannot purchase anything from Amazon, affiliate The website continues to be profitable for marketers.
Most recently, Amazon added Pakistan to its list of sellers and now everyone can place an order on it.
One of the best and biggest affiliate programs in Pakistan, as well as the rest of the world, is Amazon Associates. It offers its affiliate marketers a respectable commission rate.
Amazon offers a range of commissions, with Amazon Games offering the highest at 20% and Health and Personal Care offering the lowest at 1%. The cookie retention period on Amazon is 24 hours, which means that your cookie will expire after that time.
2. Hostinger
One of the best and most well-known web hosts, Hostinger is renowned for its dependability and speed. This business, which offers free WordPress hosting with subdomains, is the parent company of 000webhost.
Customers can join Hostinger's affiliate program in Pakistan and other countries worldwide, and the company offers a variety of web hosting plans.
If you want to sign up for Hostinger's affiliate program in Pakistan, you must market Hostinger's web hosting packages; in the event that a sale occurs, you will be paid a commission.
One of the best affiliate programs in Pakistan is Hostinger, which allows its affiliate marketers to make up to 60% of sales, with the potential to earn more as your performance improves. The Hostinger cookie retention period is 30 Days, like all other respectable businesses, which is a good thing.
Hostinger provides its affiliates with two methods for money withdrawal: the first is PayPal, and the second is a bank account.
The minimum PayPal refund is $100, but since PayPal is not available everywhere, you can transfer your money to your bank instead, which requires a minimum of $500
3. Digistore24
An emerging affiliate program in Pakistan is Digistore24, an online retailer. Digital goods and services such as e-books, software, online and offline events, online games, online courses, and much more are available on Digistore24.
This is a chance for you to work with Digistore24 and make as much money as you want.
For now, no affiliate program in Pakistan has a higher commission than Digistore24's. Digistore24 offers commissions of up to 70%. So must join and earn money online.
Unfortunately, some countries are restricted from participating in the Digistore affiliate program due to many reasons one of them being government tax
4. Daraz
Founded in 2012 by Muneeb Mayer and Faris Shah (co-founder), Daraz is the biggest online retailer. Daraz was acquired by the Chinese e-commerce behemoth Alibaba in 2018, and Bjarke Mikkelsen is now the company's CEO.  In South Asia, including Nepal, India, Sri Lanka, Bhutan, Myanmar, etc., Daraz is very well-liked.
Daraz has also opened up its affiliate program in Pakistan, giving you the chance to make money by promoting goods. The total number of stock units on Daraz is somewhere around 80,000, and there are 1200 subcategories available within the 13 major product categories.
More than 11 million people visit Daraz each month if we're talking about traffic volume. You can market a plethora of items on Daraz and receive as much commission as you like.
The highest commission you can receive from Daraz is 17.20% and it applies to items like shoes, clothing, watches, and glasses.
The lowest commission is 1.70% and it applies to items like This means that even if a user clicks on your link and visits the product landing page without purchasing, if that same user returns to Daraz within 7 days even without your link and purchases something, you will still get paid.
7 days is the cookie retention period for Daraz's affiliate program.  7-day cookie retention period. This means that when a user clicks on your link and arrives at the product page, you will still receive a commission if a user visits a product landing page but does not buy anything.
If the same user visits Daraz again within 7 days, even without using your link, and makes a purchase.
5. Semrush
Semrush is a tool that assists users with a variety of tasks, including keyword research, competitive analysis, SEO, SMM, PPC, campaign management, content marketing, marketing insights, and more. Everyone can use it for free with a few restricted features, but a premium version is available if you want to use all of its features.
Semrush is one of the highest-paying affiliate programs where you can work from home and make a good living.
On Semrush, you can make money by driving traffic to your affiliate links and earning PPC (Pay Per Click) revenue, which means you can simultaneously make money from both methods. The affiliate program for Semrush has the commission information listed below.
Use affiliates@semrush.com to contact the Semrush team if you have any questions about the affiliate program.
6. Alibaba
Alibaba is China's largest e-commerce website and company. It was founded in 1999 by Jack Ma, China's richest man. According to Forbes' Global 2020 list, Alibaba is the world's 31st largest public company and the most important corporation.
Alibaba specializes in e-commerce, electronic payment services, retail, shopping search engine, the internet, cloud computing services, and technology products. After Tencent, Alibaba became the second Asian company to surpass $500 billion in 2018.
Alibaba also provides you with the opportunity to earn money without making any investments.  All affiliate marketers join Alibaba's affiliate program for a 7% commission on the transaction price.
If you can deliver a large amount of standard traffic, your commission rate is likely to increase.
Only Qualifying Purchases qualify for commissions from Alibaba.  "Qualifying Purchases" are purchases that have a "complete" status on Alibaba's website. Returned purchases will not be considered Qualifying Purchases.
7. Goto
The Goto company is one of the most popular online shopping marketplaces in Pakistan, aiming to provide a dependable, hassle-free, and simple shopping experience.
The company specializes in selling electronics, health products, technology, home decor, and clothing. Goto was founded by Asadullah Khan in 2015.
Goto has one of the best and most popular affiliate programs in Pakistan. The advantage of Goto's affiliate program is that you do not need a website to participate. You can use social media platforms to promote your products and earn as much as you want.
Goto, like other websites, offers commission by category. The commission is paid monthly, and the commission ratio is shown in the table below.
These are the best affiliate programs in Pakistan 2022 that you can join to empower yourself by working online. It will become a passive source of income if you invest your time and effort in it.
Read Also:
How To Join JUMIA KOL Affiliate Program
Top Paying Human Hair Affiliate Programs
Conclusion: Best Paying Affiliate Programs in Pakistan
In conclusion, there are so many affiliate programs in Pakistan that you can leverage and make money. You can check out the ones we have mentioned above.
SEO Content Writer with over 4 years of experience in On-Page SEO which gained me an award for excellence.
This is my web space where I share helpful guides to help you earn money legitimately.
I register brands with CAC, create websites and offer Business Consultancy services. For business deals, contact me