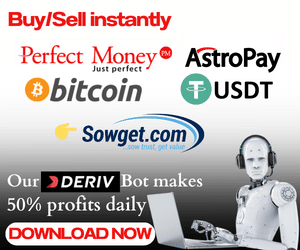 This post contains a guide to the available Canadian affiliate programs which can earn you some income. Before we give out a comprehensive list of these programs, you must note the following:
First, you must know that affiliate networks are platforms that connect advertisers with affiliate marketers. In exchange for building those relationships, they take a share of the revenue.
Each network is home to dozens, or even thousands, of individual affiliate programs from a wide range of brands.
Some affiliate networks focus on business-to-consumer (B2C) offers, while others focus on business-to-business (B2B) offers, and still, others are generalists.  Every network has at least some affiliate programs that are open to Canadian affiliates.
However, for the purposes of this post, here are some of the best affiliate networks for Canadian affiliate programs:
Formerly known as Commission Junction, CJ Affiliate has twice the number of IR500 brands as its closest rival. It doesn't target a particular market, but it draws a lot of well-known brands, like J. Crew, IHG, and Barnes & Noble.
Clarins, Net-A-Porter, and Kurt Geiger are just a few of the well-known brands that are represented on Rakuten Linkshare, which has been voted the industry's top affiliate marketing network for 11 years running.
ShareASale: The ShareASale network is used by more than 21,000 merchants and 240,000 publishers. Although it frequently draws smaller, e-commerce-focused companies, it still has a few high-profile alliances with companies like Etsy and Reebok
Canadian Affiliate Programs for Beginners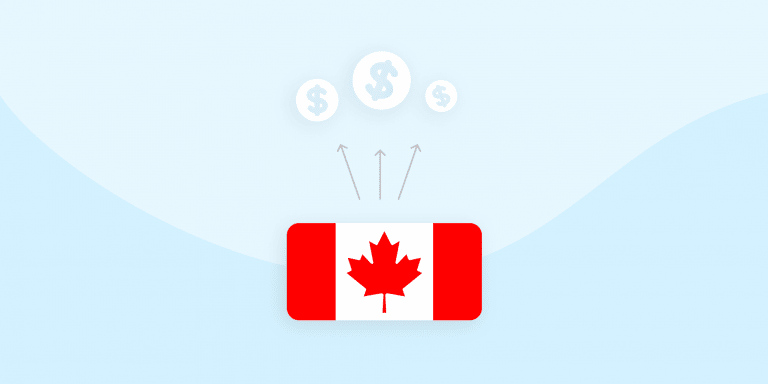 The first on the list of Canadian affiliate programs are:
1. Best Buy
In 2002, Best Buy established its first location in Canada, where it is now among the biggest retailers. It specializes in electronics, but also sells beauty products, toys, luggage, and more.
The Impact Radius affiliate network hosts the Canadian Best Buy affiliate program.  You get a seven-day cookie window and a 1% commission, which are not great terms and conditions. On the plus side, Best Buy converts well because it is a well-known brand.
As a major brand, Best Buy Canada isn't looking to collaborate with just any affiliates; rather, it wants to do so with affiliates who:
possess a website, blog, or social media account with a Canadian audience as its target
Produce material that is consistent with the products that the company offers.
is able to carry out a proper, credible representation of the brand.
The time it takes the business to review and reply to your affiliate application is typically between 7 and 10 days. If you pass, you'll have access to all of Best Buy Canada's most recent sales, product introductions, and special announcements.
Rate of commission: 1%
Cookie lifetime: seven days
Various payment options:
Among the items sold were consumer electronics
2. Amazon.Ca
The world's largest online retailer is essentially Amazon. Amazon received a lot of criticism for cutting its commission rates a few years ago. However, its commission structure is quite competitive in many categories, starting at just 1% on groceries and physical video. games to 20% on Amazon Games. Lots of products are around the 5% – 10% mark.
Additionally, Amazon holds unique bounty events that offer fixed commissions for carrying out certain tasks. For instance, at the time of writing, it pays $3 for Amazon Students' free trials.
The 24-hour cookie window is the only one that Amazon Associates formally provides. But if a customer adds something to their shopping cart, that window is increased to 90 days, which is extremely aggressive. You can receive commissions in the form of an Amazon gift card, check, or bank transfer.
3. Questrade
A wealth management and investing platform called Questrade aims to make it simple for Canadians to enter the trading and investment world. With C$30 billion in assets under management, it bills itself as Canada's fastest-growing online brokerage.
By joining Questrade's affiliate program, you can earn C$70 for each client who creates a new self-directed account after clicking one of your affiliate links. They will also get C$50 in commission-free trades for being new customers. The program has a 60-day cookie window.
Payment options for commissions include electronic funds transfers, Questrade account deposits, email money transfers (for Canadian affiliates only), and SWIFT/wire transfers (for affiliates outside of Canada).
4. CBD Oil Canada
Online retailer CBD Oil Canada sells a dizzying array of CBD products.
As far as affiliate businesses go, CBD Oil Canada appears to be straightforward. A 30-day cookie window is provided, and a flat rate of 10% is paid on all purchases. A C$100 payment threshold is in place for the program.
All payments are made via e-transfer, and it specifically points out that PayPal payments aren't an option. So if you don't have a Canadian bank; this isn't the affiliate program for you if you don't have an account that can accept e-transfers.
10% for commission
30-day cookie period
E-transfer is a payment method.
CBD products were sold.
5. EBay Canada
Ebay is a huge online marketplace where users can buy and sell anything, including electronics, cars, and clothes. Many opportunities exist as a result to make money through affiliate marketing. There are 1.4 billion listings on the website, of which 80% are brand-new products.
The affiliate program for eBay is called the eBay Partner Network and is comparable to Amazon Associates. The commission percentages range from 1% for real estate to 4% for apparel, shoes, and accessories, depending on the product category.
Customers' purchases need to meet the following criteria in order to qualify as commissionable sales:
Buy the "Buy It Now" items you link to within 24 hours of clicking on them.
You must place a bid within 24 hours of using one of your affiliate links, and you have 10 days to win the auction.
Commissions for sales made the previous month are paid out once per month on the tenth. PayPal or electronic funds transfers are both acceptable forms of payment.
1% to 4% commission
24-hour cookie lifespan
Electronic money transfers and PayPal have accepted forms of payment.
Everything was sold in terms of goods.
6. Indigo
With locations in each of Canada's ten provinces and one territory, Indigo is the country's only significant bookstore chain. It carries gifts, items for the home, stationery, and toys in addition to books. On purchases over $35 Canadian, customers can choose free in-store pickup or free shipping.
Again, Indigo's commission fees differ according to the product category. It's less complicated than the eBay Partner Network or Amazon Associates, though:
The affiliate program has a seven-day cookie window and commissions are paid monthly by check, provided you reach the US$25 payment threshold.
2 to 5 per cent commission
7-day cookie lifespan
Techniques for payment: check
Products sold include books, toys, cosmetics, and home furnishings.
7. Lowe's Canada
With 60 big box stores in Ontario, British Columbia, Alberta, Manitoba, and Saskatchewan, Lowe's Canada operates more than 470 home improvement stores across the country.  It is now among the biggest DIY retailers in the world.
Lowe's offers subpar affiliate terms as many illustrious retailers do. It has a one-day cookie window and an extremely low default commission rate of just 2%.  The promise is that those who perform well will have the chance to receive higher rates.
A dedicated affiliate manager, special offers, and promotional newsletters are just a few of the affiliate marketing resources that Lowe's makes available to you in order to help you increase traffic and sales.
Additionally, the affiliate marketing business provides free parcel delivery within Canada on purchases totalling C$49, excluding oversized items and gift cards.
8. Web Hosting Canada
Web Hosting Canada (WHC) is a company that offers web hosting services. It boasts up to three times the speed of its competitors, hosts more than 160,000 websites, and serves more than 60,000 users.
The affiliate program from Web Hosting Canada is especially well-liked by Canadian web developers, bloggers, marketers, and agencies because it pays out a bonus of $25 to $300 on the majority of sales, though email marketing services have a generous 10% recurring commission. As a result, if your referrals continue to pay, you earn more online.
The good news doesn't end there, as WHC also provides an excellent six-month cookie duration.  In addition, affiliates have access to professional text copy, banners, and account managers.
When your commissions total C$120, you may request payment. Checks or PayPal are used to make payments. WHC will deduct a C$10 administrative fee if you choose a check, though.
Commission range: $25 to $300 per sale; recurring commissions of 10% on email marketing offers.
Six months for cookies
Methods of payment: check and PayPal
Web hosting and email marketing are offered as products.
9. Square One
With an overall score of 4.7 out of 5 from more than 36,000 reviews, Square One is one of the top home insurance brands in Canada. The Better Business Bureau has given it an A+ rating as well. The monthly price range begins at $12 C.
A sliding commission structure is used in the Square One affiliate program. For each qualified tenant insurance policy, you refer to, you'll earn a commission of C$50; for condo owners' insurance policies, it'll be C$100; and for homeowner insurance, it'll be C$175. To assist you in generating traffic, it provides a quote widget that can be embedded.
To become a Square One affiliate, you must fulfil the requirements listed below:
Ontario, British Columbia, Alberta, Saskatchewan, and all of those states' audiences should be targeted
Have a blog or website that is devoted to real estate, finance, or other related topics.
Each quarter's end, Square One publishes activity reports. After getting your report, you can send invoices for all commissions you've made. Cheques are used to make payments.
Commission range: $50 to $175 for each sale
Listed cookie lifespan
A check is used as payment.
Sales of products: insurance
10. Walmart Canada
Over 340 supercenters and 59 discount stores make up Walmart Canada's more than 400 locations throughout the Great White North. The majority of provinces and territories are serviced by their branches.
By now you should be familiar with the routine: Walmart is a sizable affiliate company, so its terms and conditions aren't the best. A four-day cookie window and a 2% commission on particular product categories are provided to affiliates. But once again, it's a well-known and highly trusted company. So you can expect a high proportion of your traffic to convert.
Commissions can be paid by direct deposit, PayPal, or check.
Conclusion: Best Canadian Affiliate Programs for Beginners
We hope this post has been able to get all the answers regarding Canadian affiliate programs. Don't forget to subscribe to our page.
SEO Content Writer with over 4 years of experience in On-Page SEO which gained me an award for excellence.
This is my web space where I share helpful guides to help you earn money legitimately.
I register brands with CAC, create websites and offer Business Consultancy services. For business deals, contact me