Are you looking for Legit and trusted PayPal Exchangers in Nigeria where you can Convert Paypal to Naira?, Do you want to sell your PayPal funds and get Naira? Did you want to buy PayPal in Nigeria? Am sure this article will help you with some lists of Legit PayPal exchangers in Nigeria where you can buy and sell your PayPal Dollars and get Naira currency.
In my previous article, we discussed some PayPal users where we stated that "you can use your PayPal account in Nigeria to pay foreigners or receive payment from foreign countries".
We further stated that you can also use your PayPal funds to make purchases online from online shopping sites with PayPal shopping Carts. But now we shall be talking about how to withdraw or exchange your PayPal funds with Naira.
Immediately after creating Your PayPal in Nigeria as stated here, you will have ZERO $ as your main PayPal balance. At this stage, you cannot send money and you cannot make purchases online until you will have to fund your PayPal account with some Dollars equivalent to your transactions.
To Fund your PayPal Account, you will either Use your Linked Credit Card and the money will be deducted from your bank account otherwise you will have to buy PayPal funds online from some top PayPal exchangers in Nigeria
At the same time, if you have hustled and accumulated some PayPal funds, maybe working with some foreign affiliate companies, You may want to sell them and get Naira. these PayPal exchangers in Nigeria also help buy your PayPal funds at affordable rates while they pay you in Naira.
Both Cash App & PayPal has no option for you to withdraw your earnings directly to your local bank account unlike other top countries like USA.
But with the aid of these Exchangers in Nigeria, you can easily withdraw your PayPal Dollars and get your money in Naira with ease.
You can also check out some legit cash app exchangers in Nigeria in our recent post.
PayPal Exchangers in Nigeria to Convert Paypal to Naira


There are many PayPal exchangers in Nigeria where you can buy and sell your PayPal funds for Naira and this makes it possible to Convert Paypal to Naira. some are legit and real while others are scams.
But in this article, we have only pointed our recommendations based on the reviews conducted. and from our review, all of the below listed PayPal exchangers in Nigeria are legitimate and trustworthy.
If you're looking forward to selling or fund your PayPal account with some Dollars to make purchases online or make payment, then the below Nigeria PayPal exchangers are the best option for you.
If you are looking for the perfect and Legit PayPal exchangers in Nigeria, I will recommend you to no other person but the following exchangers
1. Tallest Man Exchange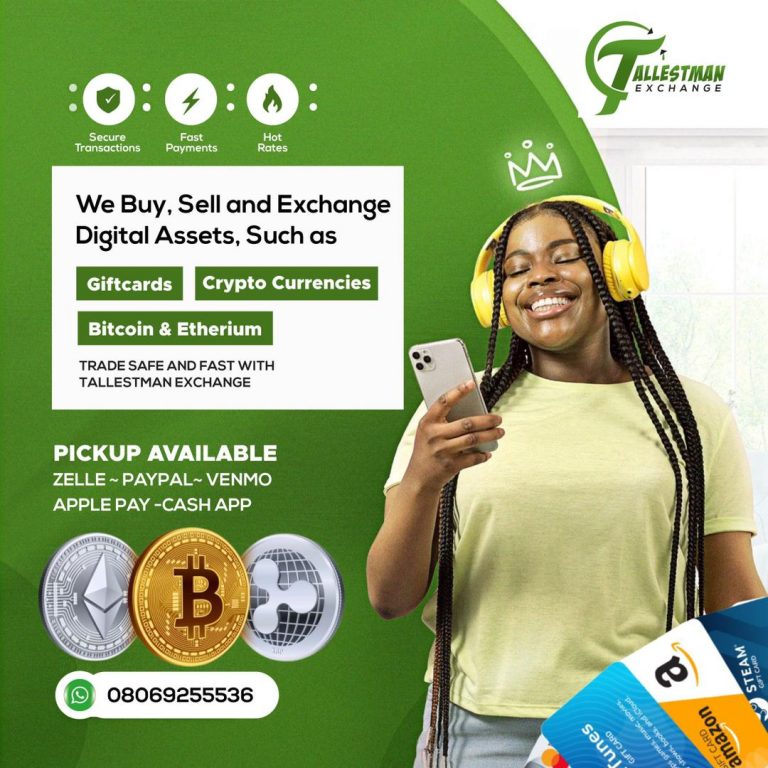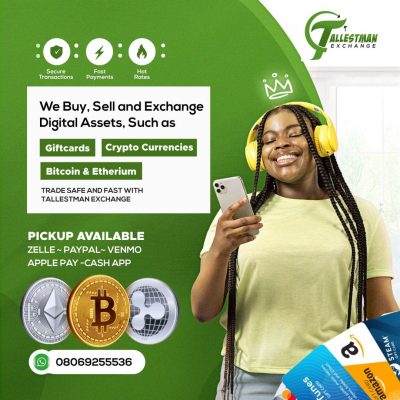 Tallest Man Exchange is one of the best and most trusted PayPal exchanges in Nigeria to buy and sell PayPal both GnS and FnF (Goods and Services / Friends and Family)
you can sell your funds at a cool rate, ranging from the available amount you have for sale.
Their payment swiftness differs From $5000 below is always instant… Anything above that will be paid in 24hrs. You have nothing to worry about as they deal with honesty.
Tallest Man is surely one of the best PayPal and Cash App exchangers in Nigeria as they have exchanged thousands of dollars for different customers who kept coming back.
Make money in Dollars (PayPal) they say, but getting the naira equivalent is another. Hence, Tallest Man Exchange strives to put an end to such a dilemma.
You can trust the brand with a smooth trade today and smile at your bank.
Tallest Man Exchange has no limit to every big amount of dollars you have for sale, as they buy in bulk and in large sums
Call Tallest Man Exchange via 08069255536
Chat Tallest Man Exchange To Sell PayPal Funds


Paypal Naira To Dollar Exchange Rate
Please note that this exchange rate is only subjected to Tallest Man Exchange
$20 to $100 is ₦380 per dollar
$101 to $500 is ₦420 per dollar
$501 to $1,000 is ₦450 per dollar
and others follow…
Read Also:
How To Fix PayPal Something Went Wrong On Our End Error
Nigerian Bank Cards that Accept PayPal
PayPal Cashout Method: Withdraw From PayPal to Bank
2. Narms Digital LTD
The list of trusted PayPal buyers in Nigeria will be inconclusive if we don't include Narms Digital LTD.
If you are looking for where to buy and sell PayPal funds in Nigeria then consider this as your final bus stop.
Narms Digital does not only specialize in buying PayPal funds, the company also render high-in-demand services like; selling international SIM number (+1, +41,+87 etc..) and all forms of Cryptocurrency trading.
Call Narms Digital via 08100624043
Chat Narms Exchange To Sell PayPal Funds


Alternatively, If you are looking for some Gift Card buyers with the highest rate, you can check out some trusted Chinese gift card buyers
3. Victor Xchange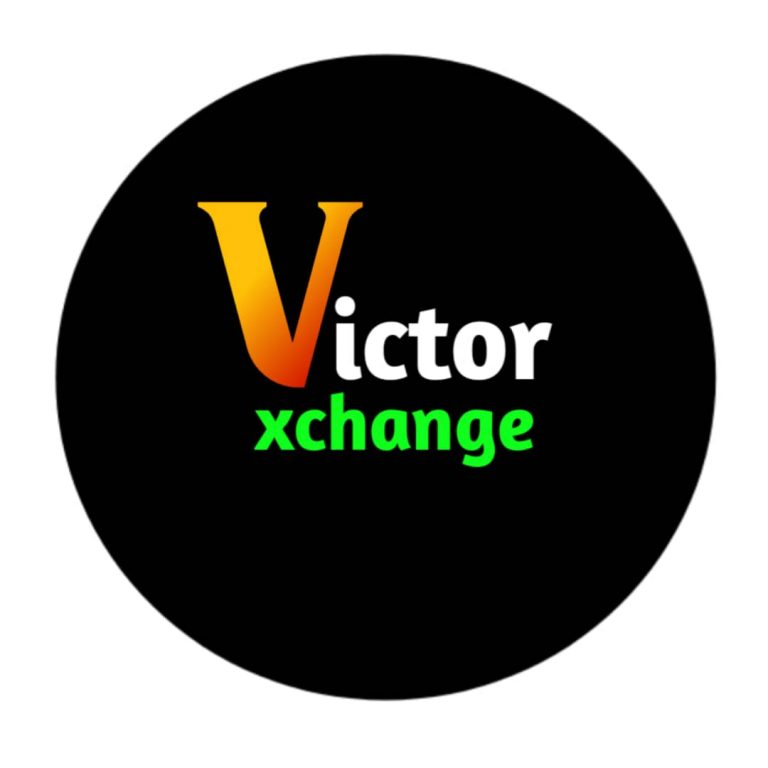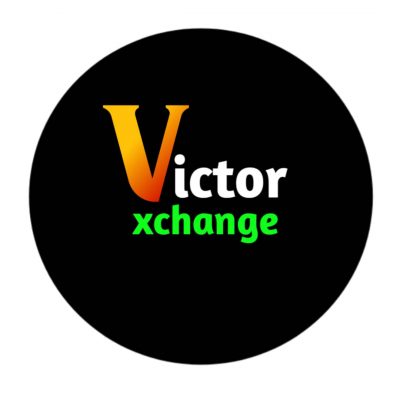 Victor Xchange is one of the fastest-rising PayPal exchange companies in Nigeria. If you are looking for a good PayPal buyer that offers one of the best and highest rates in the market, then you should consider Victor Xchange.
Furthermore, they are not just legit but they offer the highest rate in the market. Also, If you have issues with your PayPal or you need a working and verified PayPal account, you can always reach out to them.
Chat Victor Xchange Via 08181273483


Why Trade With These Vendors?
They have a reputable online presence
A contact
An office
Instant exchange
Involvement in other e-currencies
Trackable online review
No case or record of scam
Conclusion: Legit PayPal Exchangers in Nigeria
Conclusively, If you are looking for how to sell your PayPal money in Nigeria, there are many PayPal to cash exchangers in Nigeria but only a few of them are trustworthy and offers the best PayPal seller services.
Tallest Man and Narms Digital LTD and Victor Xchange happens to be one of a kind. If we are able to discover another legit PayPal exchanger we won't hesitate to add it to the list