Each day you keep reading online from top bloggers about evergreen content, they keep hitting the same point every day that creating evergreen content will make you drive long-term organic traffic. There's no doubt that writing evergreen articles are the best methods through which you can retain your Search engine traffic but before we further on How To Create Evergreen Blog Content Will That Rank For New Blogs
Let us understand what it means by evergreen contents
What Is Evergreen Content Marketing?
Let me quickly define evergreen content, we can refer to evergreen content as search-optimized content that is continually relevant and stays "fresh" for readers over a long period of time as the name implies.
You may think that all online content is sustainable; after all, a blog post doesn't just disappear after you publish it. But evergreen content is different. It continues to be relevant and important for a long period of time
evergreen content examples are "How to write a blog post" "how to create a blog with WordPress"
No matter how old the internet goes, people will never stop searching for
all of the above topics or something related because they's evergreen and high in demand day in and day out
The difficult part of evergreen content is that often the most popular topics have already been covered, maybe even hundreds of times.
In this case, you should add your own unique spin on the topic or search for long-tail keywords that have a decent amount of traffic but not as much competition.
This will make your content more valuable and more likely to move up in the search engine results.
Of course in every action, there is an opposite reaction, so the opposite of Evergreen contents is Non-Evergreen Contents
What Are Non-Evergreen Contents
Non-evergreen contents are contents or blog posts that will only drive traffic to your blog for some periods after which they are no longer trending.
Such Blog posts will remain in your blog but people won't have interest in searching for them either because they're no longer trending. In order words, they're outdated.
Examples of such topics are Music and Videos. for example if I should make a post about how Osama bin laden was killed back then, nobody will have an interest in such an article because it is old and dusted
What about uploading Wizkid song "tease me" when the new song "fever" is trending everywhere on social media and TV, don't you think people will rather go for the trending song than the old one that is faded
That's how Non-evergreen contents work, within no time they fade away and you don't get traffic from such articles because people are no more searching for them.
each time I hear about Entertainment blogging the next thing that comes to my mind is their Non-Evergreen content way of blogging because News and entertainment blogging is all about doing copy-and-paste work
Remember, evergreen content has no real expiration date and retains its value long-term, so an article about a Buhari and Atiku presidential election may be popular content for now but it won't make the relevance as evergreen content.
How To Create Evergreen Blog Contents That Rank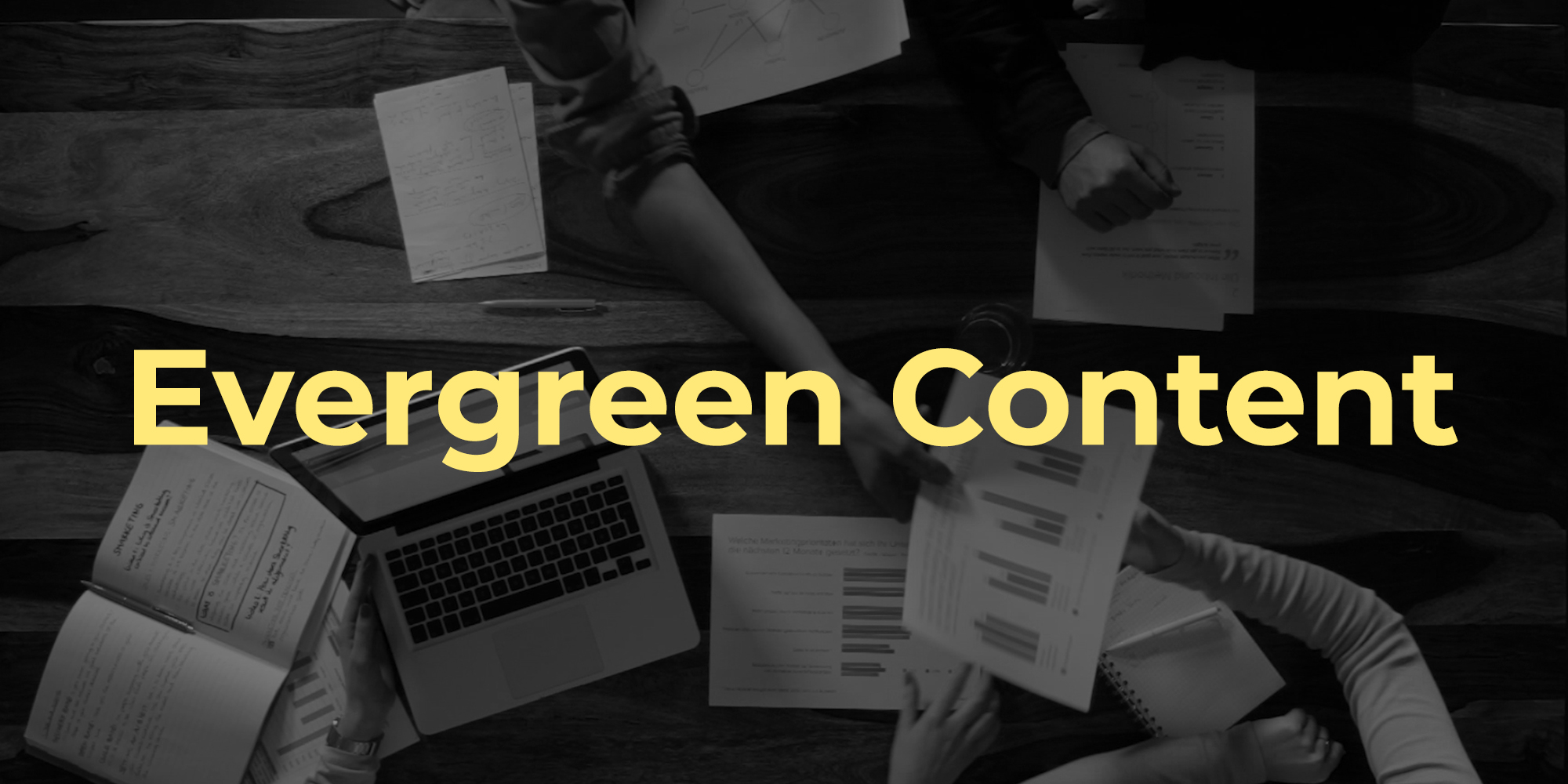 Now that you know what evergreen content definitely is and is not, along with the types of formats that work best, here are some specific tips for writing evergreen content:
1. Choose The Right Keywords.
We briefly mentioned already that longtail keywords may be best. Even the most lasting evergreen piece isn't worth much if people aren't searching for that topic, so do your keyword research.
Now it's time to write your post after doing your keywords research Be sure that your post has the qualities of evergreen content among which we have:
The topic must be easy to understand
Show your knowledge and authority
Choose an easy-to-follow format
Revisit the posts to update them in accordance
Repurpose the content according to the likes
2. Optimize For SEO
Once you have your keywords (one per piece), don't forget to use SEO best practices for on-page optimization. Add alt text to images, and put the keyword in the title, URL, and throughout the body copy
but don't stuff your keywords! You should also hyperlink related evergreen articles together to improve SEO rankings.
3. Write For Beginners
You may feel the need to share your expertise but do so in a way that caters for beginners or newbies. Experts aren't likely to be searching on broad topics, and you want to generate evergreen content for a large and recurring audience.
4. Use Clear Language
Along the same vein as the previous note, beginners often don't understand overly technical language, so try to avoid using it whenever possible.
Answering reader FAQs (frequently asked questions): User FAQ also provides you with insight on writing evergreen content
Evergreen Content Marketing Ideas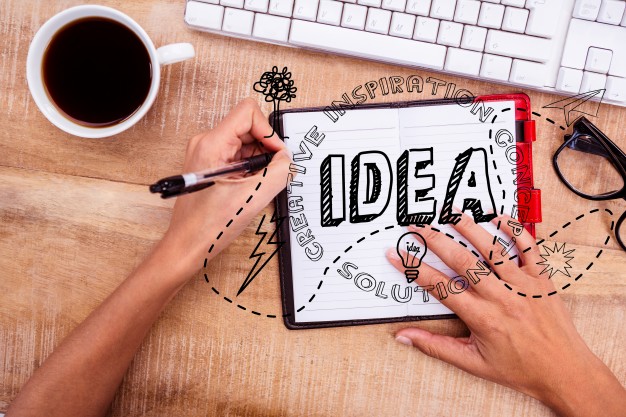 Still, looking for some evergreen formats that will work for your business? Here's a comprehensive list that may help.
Refer back to this list when you get stuck. Creating evergreen content should be an ongoing goal for your business, so it's likely you'll use most of the formats at some time.
1. Original Research
2. Successful Case Studies
3. "What Went Wrong" Case Studies
4. How-to for Beginners
5. How-to for Advanced Users
6. How-to Checklist
7. How to Choose the Best Product
8. How to Do Something Over Time
9. Resources List
10. Best Free and Paid Tools List
11. Best Books for a Specific Goal
12. Common Mistakes in a Specific Niche/ Industry
13. History of a Topic or Product
14. "Greatest of" Round-up
15. Best or Worst Practice to Meet a Specific Goal
16. Complete Glossary of a Topic or Specific Niche
17. Everything You Need to Know About ____.
Evergreen Content and Search Engine Optimization
To better understand why evergreen content is so powerful, it's important to understand how search engine optimization works. 
Search engines work in the following three stages: 
Crawling (discovery of content)
Indexing (analysis of keywords and storage of content)
Retrieval (where user query fetches a list of relevant pages matching indexed keywords)
Search engines constantly use spiders (software robots) to crawl hundreds of millions of existing web pages for keywords that best match a user's search query.
Part of the algorithm for indexing web pages includes data regarding dated or expired content that has not had a lot of views or traffic in recent history.
For example, if it's a story about dentists' pay in a certain year, then the spiders will index that page accordingly.
But a more general query to find out the "average salary of a doctor" will not put the content from that past year at the top of search engine results.
Since evergreen content really has no expiration date and usually uses keywords that can be searched over and over again, then depending on the query, search engines are more likely to pull up a particular piece of evergreen content over and over again.
Examples of Evergreen Content Websites
These sites are major producers of evergreen content:
Read Also: How To Get Adsense Approval in Nigeria
These sites publish huge quantities of evergreen articles on a wide variety of topics. Wikipedia, for example, ranks on the first page for almost half of all Google searches!
However, in an effort to churn out pieces, some of these evergreen sites end up producing low-quality articles. It's good to visit these sites not only to see good examples of evergreens,
but also to investigate how some of these sites are lacking, and what you could write to improve them.
Conclusion: How To Create Evergreen Blog Contents
Now you know about evergreen content and how to create evergreen blog contents that rank for new blogs, why not give this post a thumbs up by sharing it on social media, and subscribe to my newsletter to keep in touch with informative content like this
SEO Content Writer with over 4 years of experience in On-Page SEO which gained me an award for excellence.
This is my web space where I share helpful guides to help you earn money legitimately.
I register brands with CAC, create websites and offer Business Consultancy services. For business deals, contact me