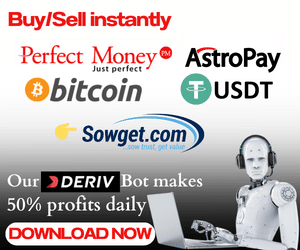 Is Blogger better than WordPress? is one of the most asked questions for newbies who wanna start a blog. When it comes to blogging, we have plenty of options to start with. In our today's article, we are going to discuss choosing between blogger and WordPress for your blog
This controversy of blogger vs WordPress can get pretty confusing at times. Many users like BlogSpot because there are fewer technical issues, and many users love WordPress because of its increased power and features.
When someone asks me which platform they should start with, here is my usual answer:
Start with WordPress.com for a month, and once you get accustomed to blogging, start a new blog on the self-hosted WordPress platform.
Alternatively, you are free to use Blogger.com as your launchpad blogging platform but don't stick to it for too long.
Find out if blogging is profitable in Nigeria
Starting a blog can be so tedious sometimes, Not only do you need to worry about promoting your blogs by learning SEO techniques and reaching out to new readers, you need to discover the ins and outs of the blogging platform you've chosen. But first, you need to choose a blogging platform.
Is Blogspot Good for Blogging?

Nowadays google ranks WordPress sites better than blogger sites, so I would say Blogspot is not good for blogging.
Blogger is a platform owned by Google, the company offers plenty of Google built-in features, like Adwords, Adsense and Analytics, making the site extremely useful for novice bloggers.
Back in the day, Blogger was one of the first user-friendly interfaces for bloggers. After a few years, the company started generating more users and traffic.
By 2002, they were pulling in several hundred thousand users. After they were purchased by Google, the site didn't change much, and they specialize in an interface that is easy to use for bloggers who do not need a ton of bells and whistles.
Advantages Of Using Blogger
Below are certain benefits of using blogger as your blogging platform
1. Blogger Is Free
One of the enticing features of Blogger is that it is free and popular. You will always get good exposure on the internet because Google supports Blogger sites.
2. It Comes With Easy Interface
Blogger comes with an easy but intuitive interface to use. It takes a few simple steps to create a blog account and one need not go through the tedious process of installing software to start blogging.
If you are new to blogging, it is best to start building your experience in managing a blog site from this site because it is optimized to help non-technical savvy bloggers manage their blog site without any special technical skills required.
3. Monetize Your Blog Site With Google Ads
One gains a good exposure to their blog content besides being able to enjoy a profit from monetizing the site with Google ads. Google ads are one of the most profitable website ads out there and you can maximize your profits by creating good content on your blog site with better exposure and traffic for monetization.
4. Blogger Sub-Domain
There is no money involved whenever you use the platform such as paying for a domain name and a server to host your blog site.
Users are allowed to choose their domain name as long as it does not have any duplicate domain name online. The system will check this for you and will require a different name to use in case of positive duplication exists.
Another appealing feature is the simple process of posting content which is straightforward, simple and quick. The Blogger can platform can be highly customized in its themes without needing the technical experience and skills to design a blog site.
A blogger can do trial and error designs for their website, allowing them to finally find the best feel and the look that they want.
Another appealing feature of Blogger is that you can manage multiple blogs in a single dashboard. This feature offers more convenience for a blogger to manage all their blog sites in one place.
Disadvantages Of Using Blogger
1. Google owns Your Blog
Google owns the site as it exercises control on what ads you are allowed to post on your blog site. With this ownership issue, a blogger should realize that whatever content they post on Blogger could disappear if Google decides to close down the platform.
Therefore, anyone who is using Blogger should backup their content because their blog site could is deleted by Google even without notice to the blog site user.
2. Insufficient Pluggings
Another disappointing feature of the Blogger template is that it lacks plugins that are so numerously available in its competitive blogging platform, WordPress. Although professional bloggers could tweak the template a bit, they are not at the full liberty to customize their blog sites.
3. Limited Templates
It is because of these limited features and designs available in the Blogger templates that lead us to another downside of using blogger – duplicate or similar blog site design.
Because there are only quite a few available template designs to choose from it is a challenge to create a professional-looking blog site. Most often than not, you will feel extremely disappointed to find another site using the same design as your blog site.
So you ask: "Is Blogger for me?"… If you just want a personal journal where you can share your interests without really monetizing, then the Blogger platform is for you. However, if you plan on developing your brand or if you're serious about building business, I highly suggest you use WordPress instead.
Is WordPress Good for Blogging?

The WordPress platform is amazing when you are opting for professional blogging, creating a business blog, or planning to earn money from your blog.
It's important to figure out why you want to start a blog and then go from there. Blogger has many limitations that WordPress doesn't have. In terms of functionality, there's no question that WordPress is far superior.
Advantages Of Using WordPress
Below are some of the benefits that come with using hosted WordPress site
1. Ownership
With WordPress, you use a WordPress hosting provider to host your site. You are free to decide how long you want to run it and when you want to shut it down. You own all your data, and you control what information you share with any third party.
No more waiting for your web designer to make simple updates to your site. With WordPress, you have control of nearly every aspect of your site and can easily make those simple updates yourself.
2. Control
WordPress is open-source software, so you can easily extend it to add new features. There are thousands of WordPress plugins allowing you to modify and extend the default feature set such as adding a store to your website, creating a portfolio, etc.
When comparing Blogger vs WordPress for business websites, then WordPress is hands down the best long-term solution for any serious business owner.
3. Appearance
There are thousands of free and premium WordPress themes which allow you to create professional-looking websites. There is a WordPress theme for just about every kind of website. No matter what your site is about, you will find plenty of high-quality themes that are easy to modify and customize.
4. Portability
Using WordPress, you can move your site anywhere you want. You can move your WordPress site to a new host, change the domain name, or even move your site to other content management systems.
Also if you compare WordPress vs Blogger SEO, then WordPress offers way more SEO advantages.
5. Security And Support
WordPress is quite secure, but since it is a self-hosted solution you are responsible for security and backups. There are plenty of WordPress plugins that make it easier for you.
WordPress has a very active community support system. There is online documentation, community forums, and IRC chatrooms where you can get help from experienced WordPress users and developers. Apart from community support, there are many companies offering premium support for WordPress
Blogger vs WordPress Comparison
The Blogger platform (aka BlogSpot) is very useful when you just want to start a blog to share your thoughts. When you are not blogging for money, or you need a simple platform that doesn't require any technical know-how, BlogSpot is really good.
While there are many limitations of BlogSpot in terms of functionalities and SEO benefits, if you just need a platform to start a blog with at almost 0 costs, BlogSpot is the right pick.
At the same time, if you are blogging for money, to build authority, or for branding yourself, BlogSpot is not the ideal choice.
This is because you have limited control over visibility in search engines, and after a while, you become very limited when you want to add new features.
Blogger Vs WordPress (Choosing The Right Platform For Your Blog)
Depending on your blogging experience and the type of blog you want to start, both Blogger and WordPress are good options for novice and experienced users.
While Blogger has been around longer than WordPress, as it stands, the site has not changed much over the years since it was purchased by Google.
It is popular among bloggers who want to create an online diary or journal, highlighting big moments, such as family vacations, overseas travel and weddings.
The easy-to-use analytics help users understand where their traffic originates, and users can easily link their sites to their other Google accounts.
While WordPress tends to be more popular with slightly more advanced users, the CMS has also targeted novice users with its easy-to-use publication tool and step-by-step setup instructions;
however, the site's functions exceed Blogger's when it comes to advanced options and add-ons for more experienced bloggers.
Both platforms require little investment (a bonus for new users who don't want to invest too much time or money), though WordPress offers you the option of upgrading to more advanced plugins and sophisticated themes.
Conclusion: Blogger vs WordPress
I hope this Blogger vs WordPress comparison helped you understand the pros and cons of each to help you make the right decision for your business.
SEO Content Writer with over 4 years of experience in On-Page SEO which gained me an award for excellence.
This is my web space where I share helpful guides to help you earn money legitimately.
I register brands with CAC, create websites and offer Business Consultancy services. For business deals, contact me