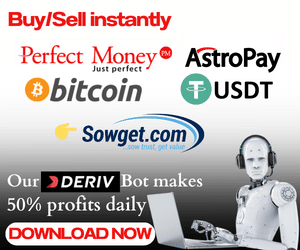 Do you wish to know how to reactivate a suspended Whatsapp account?. A few months ago, Facebook-owned instant messaging App – WhatsApp – in an official statement planned to temporarily ban users who use the Unofficial Versions of Whatsapp.
Whatsapp feels you have done something wrong that violates their terms and conditions, thus this action. Not only that, but you might also have been suspended or banned for a different reason entirely which we will highlight here in this post, as well as how to reactivate your Whatsapp account if suspended or banned.
Some users are currently facing suspensions on Whatsapp because they are using an unofficial version of Whatsapp (like the GBWhatsapp, Whatsapp, Whatsapp Plus etc). Suspension varies for different users. Some were given 30 minutes, 1-hour and 2 hours suspension.
Reasons Your Whatsapp Account Was Suspended Or Banned
1. You have installed third-party applications. They are apps not created by WhatsApp developers. Apps like GbWhatsapp, Whatsapp Plus, OG Whatsapp etc. 
2. You have sent too many messages to a person that does not have your number saved
3. Many WhatsApp users have blocked you in a short period of time.
4. You have created a group and added people that don't have your phone number saved as their contact.
5. Sending or forwarding the same message to many users could also lead to your Whatsapp account being banned or suspended. Because Whatsapp will see you as a spammer.
6. Sending hoaxes, rumours, submitting links with malware, posting adult content, unlawful, obscene, defamatory, libelous, threatening, harassing, hateful, racially or ethnically offensive material could also lead to your account being suspended or banned.
7. Lastly, you should not violate any terms and conditions of WhatsApp services. The terms and conditions are listed on the WhatsApp website and make sure you go through each of them and understand each point carefully.
There you have them all. Your Whatsapp number must have been suspended or banned for one of those reasons listed above. Once you are suspended, you will keep getting a notification saying your phone number has been suspended from Whatsapp
WhatsApp Messenger App takes very strict action against any user violation and breaks the Whatsapp privacy rules laws. So WhatsApp Messenger app is very strict implementation and update from time to time our company privacy rules for all user
Read Also:
How To Increase Mobile Network Signal On Your SmartPhone
How To Identify Between A Fake & Original Power Bank
If you are not following WhatsApp Messenger App privacy rules. so you can receive this type of message "Your phone number is banned from using WhatsApp
How To Reactivate A Suspended Whatsapp Account
One thing you need to do to unban your WhatsApp account is to switch back to the official app. However, before that, you must backup your chat history, if you don't want to lose it. The unsupported app you're using determines whether you need to back up your chat history or not.
To reactivate your phone number and make it work again on Whatsapp is quite simple. First of all, you need to understand the "Whatsapp Rules & Regulations" that have been violated and be ready to correct it by making changes.
Uninstall all third-party or modded versions of Whatsapp applications on your phone. Delete groups and chats with users that haven't saved your number (or ask them to save your number as a contact on their phone).
With that being done, wait for WhatsApp to re-enable your phone number to use the Whatsapp service.
If they don't activate your account, then send an email to support@whatsapp.com and politely ask them to reactivate your phone number to use Whatsapp.
If you have been using WhatsApp Plus and your chat history was already backed up, it will be automatically transferred to the official WhatsApp. You can then go to the Play Store and download the official WhatsApp, verify your phone number, restore the account and you are good to go.
How Long Should I Wait For Reactivation?
The time to restore your account varies. It should take nothing more than 48 hours to a maximum of "infinite". Usually, if the problem is not serious, this takes place after 48-72 hours maximum.
On the contrary, if your account was permanently banned because the violation is considered overly serious, the only option is to create a new WhatsApp account with a new phone number.
Conclusion: How To Reactivate A Suspended WhatsApp Account
After going through this article on How to reactivate a suspended Whatsapp account, do you still have issues with your Whatsapp account? are you a victim of the Whatsapp Ban? Let us know in the comment section. If you found this article helpful please share
SEO Content Writer with over 4 years of experience in On-Page SEO which gained me an award for excellence.
This is my web space where I share helpful guides to help you earn money legitimately.
I register brands with CAC, create websites and offer Business Consultancy services. For business deals, contact me