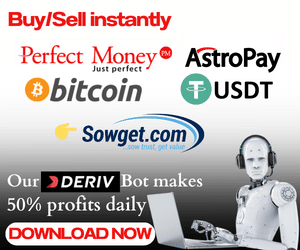 If you are looking for a secret to successful Google Adsense ID verification in Nigeria? Here in this post, I have explained everything you need to do so as to get your Adsense verified in just a few munites
Its no doubt that Google Adsense is one of the prominent and trusted ways to earn money from your blog. It is a simple and most powerful and popular source of earning for publishers and webmasters.
But it is true that getting your blog approved by Google Adsense is really difficult because of their policies.
Google Adsense ID Verification
Once your account is approved for your blog or website, Google has certain verification processes. Google will demand to verify your account by verifying the account holder's identity and address.
Before sending money, Google sends a PIN code to your Address to verify your address and identity.
These 2 verification processes are very essential and without having a successful verification, you will not be able to get paid.
Adsense Publisher identity verification Failed
The reason why we keep failing Adsense ID Verification is that you are doing it the wrong way, once things are done the right way, Adsense will never, I repeat will Never fail to approve your ID.
Before attempting to verify your google adsense identity, it is important to understand the recommended documents because not all documents can be approved by Google Adsense.
Without further ado, let me show you how you can successfully verify your google adsense ID without for your website.
How To Verify Google Adsense Publisher ID
Before I move on to teaching you how to verify your Adsense account ID, let me quickly list out the basic requirements you need in order to carry out a successful Adsense Verification
Requirements for Adsense ID Verification
Below are the required documents needed to verify your google Adsense.
1. Your Identity Card ( Voters card, National ID Card or Drivers License)

2. A Scanner

3. Photo Editing App e.g Corel Draw
Once you have gotten those materials available, am sure Adsense won't hesitate to show you love
Follow the steps below…
Step 1.
Login to your Adsense account and hit on the notification bar that tells you to verify your Adsense account. Let's assume you have gotten a voter's card or any other ID but it is carrying a piece of different information such as name, age etc…
all you need to do is to go to your Adsense account and edit, the account details to match the one on your ID card first before attempting to verify your Adsense.
Just edit the Adsense account name, address, etc to be the same as your ID card because if you fail to do this, Adsense will reject your verification and you won't be able to edit them again, leaving you crying like a baby who lost her way.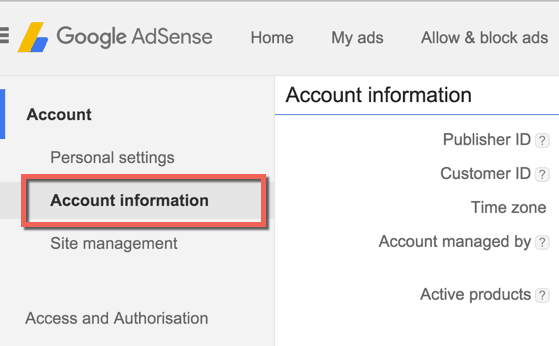 Step 2.
Now scan the ID with a scanner, don't use a phone cam scanner to avoid stories that touch, I recommend you use a scanning machine, just locate a cafe near you and don't be lazy, before scanning make sure the scanner is in good working condition to avoid blurred image (Adsense won't give you a second chance)
Scan both the front and the back of the ID card, just like the image I attached to this post below, after scanning both sides save them and proceed by using Corel draw or any other graphics editor App to combine the two sides like the image attached below, then save it as PNG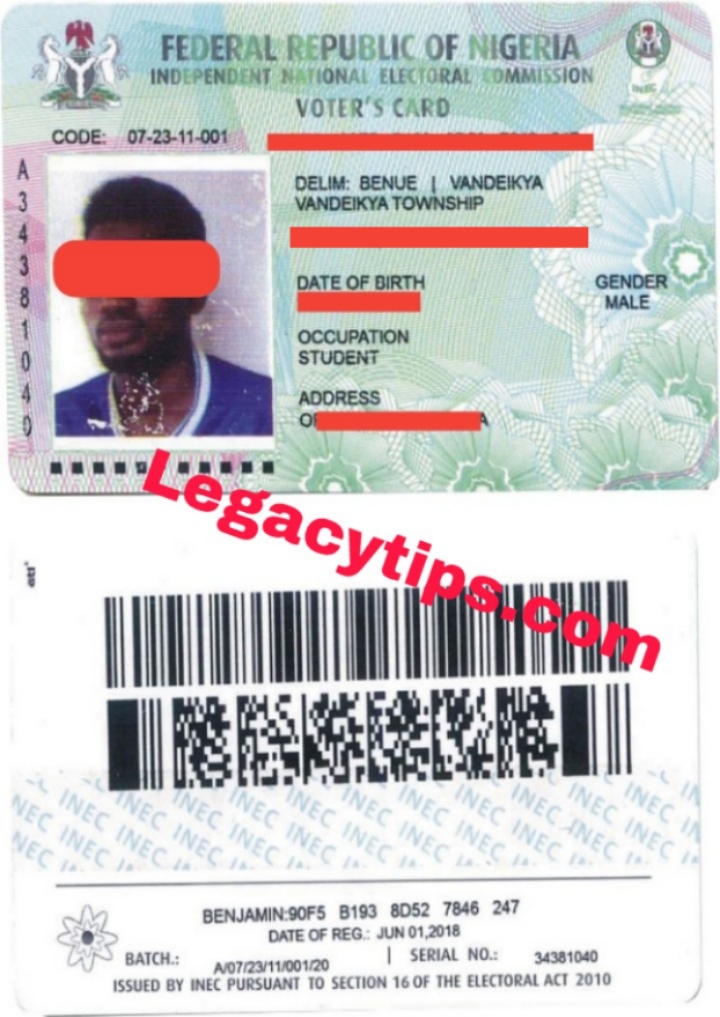 Step 3.
Open your Adsense account and submit the combined image to Adsense, they will approve it after some time.
Don't forget that if you have submitted an ID before and it got rejected, you have no other choice than to get that ID to match those details because you won't be able to edit them again,
Again, your Voters Card must be the Plastic one. Paper ID might get rejected
Once you have completed the following steps, Adsense will send you a mail that may look like;
"your identity verification is in progress. please allow a few days for verification"
Alternatively, you can also verify your google adsense business account with Corporate Affairs Commision certificate.
Google Adsense ID Verification With CAC Certificate
Did you know you can verify your google adsense account with a Corporate Affairs Commision Certificate? I bet you don't know.
When signing up for a google adsense account for the first time, google usually asks publishers to choose between a personal account and a business account. However, people usually prefer going or a personal or individual account.
For those who may choose a business account either accidentally or intentionally, I am glad to inform you that with a CAC certificate, you can verify your adsense ID without having to use a voter's card, driver's license or national ID.
Note: It is advisable that the CAC business registration should be done for your website
How To Verify Google Adsense Account With (CAC) Certificate
The procedure to verify a google business account ID with Corporate Affairs Commission is similar to the former.
All you need to do is get your certificate ready and upload it instead of your normal ingenious ID cards.
It is important to also note that when choosing a business adsense account, and registering with CAC; you must open a corporate bank account with your business name.
Without a corporate bank account, google adsense will not pay you because your bank account details (name) must tally or match with the business name on your corporate affairs account certificate you used for ID verification.
For those who don't understand how a CAC certificate looks like, below is a sample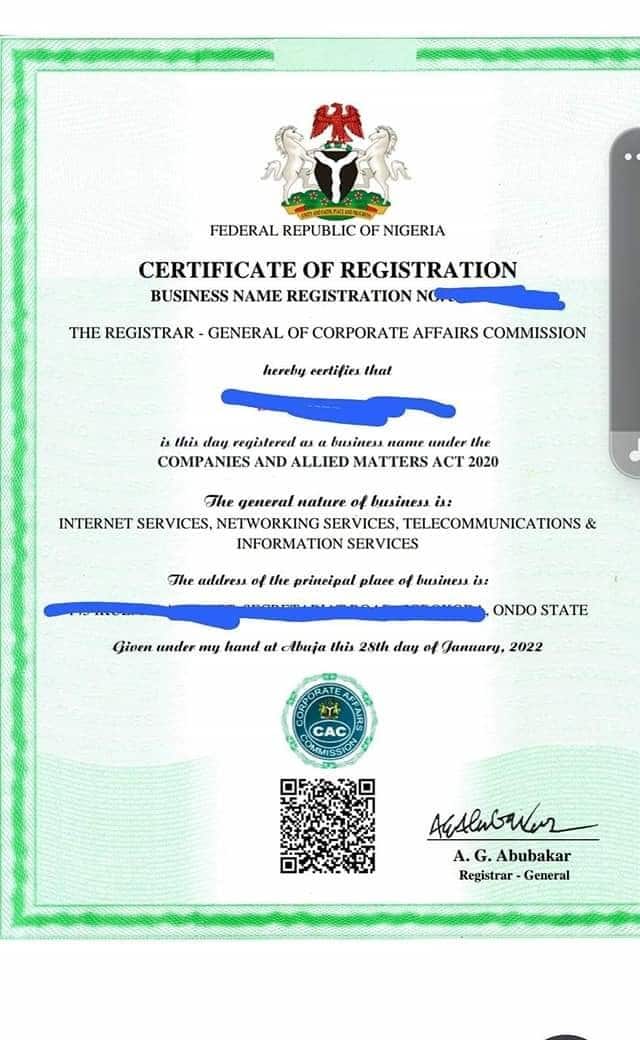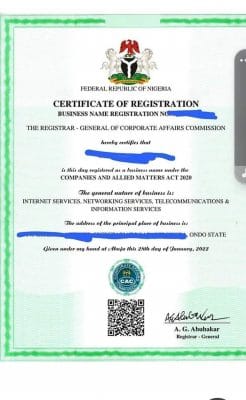 Challenges!!!
The challenge that comes with using a business adsense account that can be verified with a CAC certificate is that; you will be required to open a business dollar account to receive payment instead of a personal account.
The biggest issue here comes in getting a guarantor. Only guarantors with business dollar accounts will be acceptable.
In a normal situation, getting 2 guarantors (current account holders) to open a normal individual dollar account is usually hard to come by and many bloggers always face this issue.
So getting 2 guarantors with a business dollar account will not be an easy route to follow. However, if you can get the CAC done for your business (website) and also get 2 guarantors with a business dollar account then congratulations.
Read Also:
Top 5 Myths About Google Adsense Approval
How To Fix Adsense Payment Method Not Showing
Conclusion: Google Adsense ID Verification
I understand that waiting for an Adsense pin is a painful period as when you see your first few dollars in the account, you start believing in the online money & you can't wait to have it. All I can say here is be patient & in a few months your account will be verified either
Feel free to share your experience with AdSense address verification. Do share this guide with newbie bloggers & AdSense users to let them know about the whole process.
SEO Content Writer with over 4 years of experience in On-Page SEO which gained me an award for excellence.
This is my web space where I share helpful guides to help you earn money legitimately.
I register brands with CAC, create websites and offer Business Consultancy services. For business deals, contact me