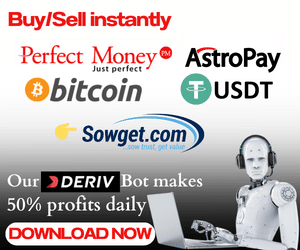 Looking for how to delete a wayup account? follow this step by step guide as I explain the process involved to successfully deactivate and delete your wayup account anywhere.
Before proceeding to delete a wayup account, lets quickly understand that wayup platform is all about and why people use it in the first place
About Wayup
WayUp is a job recruitment platform in the United States that enables early-career candidates to discover and be discovered by employers. From landing paid internships throughout college to your first or second job (or even third job), WayUp is there for you and helps you to uncover opportunities for your future that you never even knew existed.
Furthermore, they are always making sure that the jobs we recommend will benefit you as much as they will benefit the company. Because finding you a career that you love is the main priority and reason why the platform was launched
We can honestly say that helping students and recent grads find their dream job is our true dream job. Let us help you find yours.
How to Delete Wayup Account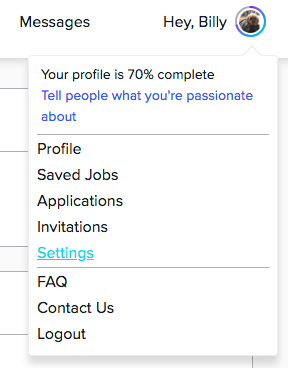 If you no longer find the Wayup account interesting and wish to delete it, in this post we have provided you with comprehensive steps to guide you on how to delete your account, all you have to do is to carefully follow our guide.
Deleting a wayup account is not as difficult as you may think, in other to successfully cancel and delete a wayup account permanently follow the step by step guide below.
You can delete your wayup account in 2 ways their by using the website or through email
Deleting a Wayup account on their website
Copy this URL and open it on a new tab on your browser "https://www.wayup.com" and sign in to your account.
Once you sign-in to your account navigate to your PROFILE PICTURE which is present at the top right side of the page a drop-down menu section will appear.
On that drop-down menu section, click on ACCOUNT SETTINGS
Scroll down to the bottom of the account settings page and then click on link SUSPEND ACCOUNT to deactivate your account.
Deleting a Wayup account through email
1. Open your Gmail or any mail service account that is registered with the application or website.
2. Now compose an email and enter the email address support@wayup.com
3. On Subject Type "REQUEST TO DELETE MY ACCOUNT".
4. Proceed and compose an email requesting them to delete your account from their database, and to wipe all your information with them, if any.
Read Also:
How to reactivate a Suspended Whatsapp Account
How to delete a StockX account
Conclusion: How To Delete Wayup Account
If you have any questions, suggestions or recommendations as regards using and deleting a wayup account, kindly comment below. Sharing is caring
SEO Content Writer with over 4 years of experience in On-Page SEO which gained me an award for excellence.
This is my web space where I share helpful guides to help you earn money legitimately.
I register brands with CAC, create websites and offer Business Consultancy services. For business deals, contact me